By Ellie-Rose Davies, Content Executive at IMRG
IMRG data shows that the average number of customers who add items to their basket has decreased by 3 percentage points in Q1 2023 as compared to Q1 2022. One reason for this decline in growth is the cost-of-living crisis, which was marked as the number one concern for 73 out of 95 ecommerce leaders in recent IMRG research.
In a struggling economy, plenty of customers are more hesitant to make unnecessary purchases, prioritising well-thought-out buys. Also, further IMRG research shows that monetary value is front of mind, meaning that more customers will shop around for the "right price" before committing to adding something to their basket.
However, industry experts claim that the following three areas can help unlock growth:
Rich content
Post-purchase tactics
Bespoke communication
Read on to discover how you can use these things to drive growth in your add-to-basket rates.
Rich content is key to growth
Rich content means giving customers more than basic product pages and insights. It means gripping them from the beginning with the information they need and providing complimentary experiences that will keep them on your ecommerce website for longer.
Simon Bird, Co-Founder and CEO at RevLifter describes the value of using static website experiences with dynamic real-time experiences to grip the customer. He exclaims, 'When it comes to optimising a product page, brands tend to underplay the importance of live consumer intent signals like dwell times, the copying of product names, and the opening of new tabs.'
'After one of these signals is identified,' says Simon, 'the brand can either serve a discount if the customer is browsing a high-value product or offer a small reward to move the conversion forward.'
Simon argues that 'If you supplement these "safety net" plays with improvements to your product information and page layout, your add-to-cart rates should increase.'
Retail Strategy Director EMEA at Salsify, Carla El Gawly, expresses that the intention is to 'make the digital shelf shopping experience as physical as possible.'
She suggests retailers 'Dive into as much detail as possible in product descriptions and add more visual content. The presence of a product demonstration video on product pages can influence 73% more people to buy. Also, customer reviews and ratings provide customers additional trust in the features and usage of a product.'
A final recommendation from Carla is to 'Leverage enhanced content as it can increase product page conversion rates by 15%: for example, include rich media elements like videos, galleries, feature tours, and comparison charts.'
Industry expert, Andrew Harkness, Head of Marketing at Huboo, describes the value of rich content, revealing that 'Limited-time offers, discounts on bulk purchases, or loyalty points can motivate customers to increase basket size.'
Alongside these methods, 'Customers are more likely to add items if they have all the necessary information early in the browsing process – about the products, but also pricing, payment, and delivery. But remember, while it's essential to provide a variety of options, too many choices can lead to decision paralysis,' says Andrew.
Post-purchase tactics for extra sales
As soon as the customer has completed their purchase, retailers can almost immediately continue to inspire them to add to their basket.
As Gavin Murphy, Chief Marketing Officer at Scurri, says, 'Once that purchase has been made, retailers are in a prime position to encourage that shopper to add to their basket for their next purchase, because personalised post-purchase communication can transform one-time buyers into repeat purchasers.'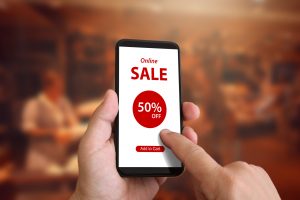 Gavin continues, 'Capitalising on the post-purchase period allows retailers to boost brand loyalty through high-engagement communications where they can upsell products and offers, promote discounts or gifts, encourage reviews to grow direct customer relationships and encourage them to return and purchase again.'
Sean Sherwin-Smith, Product Director Post-Purchase at nShift explores how retailers can inspire growth in their add-to-basket rates even during the returns process. Sean states that 'Returns serve as an opportunity to build the business. For instance, a consumer-friendly returns interface can make it easier for the customer to exchange the item they are sending back for something else from the brand or retailer,' which can reduce lost profits.
Interestingly, an IMRG survey on 41 retail businesses in the UK shows that 33.33% of retailers are trying to reduce returns this way.
Sean also describes how 'emails about returns tend to have significantly higher open rates than other retail communications. By weaving marketing messages into these emails, ecommerce companies can create additional sales opportunities.'
Angus Knights, Head of Product Success at parcelLab provides useful recommendations, reverberating that 'The post-purchase experience is most critical.' He says, 'From the outset, retailers can utilise proactive push notifications, ensuring clarity on payment and delivery options, offer personalised communication throughout the delivery process (from shipping notifications to confirmation), and ensure hassle-free returns.'
Bespoke communication to inspire loyalty
On the topic of personalisation, the final thing to consider is how bespoke communication can inspire customer loyalty and, therefore, improve add-to-basket rates.
In a recent IMRG report on personalisation and AI, 74.7% customers remarked that they are 'somewhat' or 'yes' more loyal to brands that are strongly personalised to them and their interests.
Borja Santaolalla, Co-Founder and Chief Experience Officer at Empathy.co voices how 'AI can be a powerful enabler, personalising the shopping experience and making product recommendations more relevant.'
'But strategies around AI will only bear fruit if they are part of a broader initiative to build trust and offer value.'
Ultimately, Borja advises retailers to 'Turn data collection into a conversational experience, prioritise privacy, and explain your recommendations. By focusing on creating an irresistible and ethical customer journey, you can cultivate immediate actions and lasting loyalty that boost your add-to-carts sustainably – not just with a quick hit.'
Heath Barlow, VP EMEA at Emarsys explores how personalisation can lead to better online experiences. He offers the example of 'A punchy personalised message, which can cut through idle browsing and trigger a purchase that may have never made it to, or beyond, the basket.'
Re-earthing the importance of push notifications mentioned by Angus above, Heath states that 'Emarsys research has found that 13% of mobile app shoppers find them one of the most desirable elements of online shopping. Such messages not only help convert abandoned baskets into sales but can add more items before completion too.'
Heath says, 'At their most effective, these notifications are another touchpoint in a wider personalised omnichannel strategy, serving as another confirmation to consumers that the brand they're shopping with recognises their preferences and values their business.'
These strategies outlined can make online shopping less overwhelming and more convenient for customers.
---
Want to read more? Here are some other IMRG blogs that cover a range of ecommerce topics:
New Industry Data: Is Retail's Future Cookieless? – IMRG
Next-Gen Ecommerce: How AI & LLMs Revolutionise Search Experiences – IMRG
Direct Mail: Can It Put Retailers In The Right Direction? – IMRG
Crafting The Ideal Retail Discovery Experience With AI – IMRG
The EU Price Indication Directive: What it is and why it matters for UK retailers – IMRG
Published 19/09/2023