By Ellie-Rose Davies, Content Executive at IMRG
This blog revisits Black Friday 2022, including invaluable insight from key industry figures on what exactly happened for online retail in November.
Forecast Versus Results
The initial discourse around Black Friday questioned what will happen? Will things get better or worse? IMRG offered a well-informed forecast in September that considered the cost of living crisis, The World Cup clash, and trended performance thus far.
In Chart A, the blue bars represent IMRG's forecast and the orange bars show what actually happened for the total market and individual categories in Black Friday week (21st – 28th Nov 2022). As you can see, while growth isn't high, for the most part, this period exceeded our expectations (par clothing, at -1.1% YoY).
Although total market growth is ultimately flat, it showcases the longevity of nearly positive territory growth we've seen throughout the year and highlights that customers responded relatively well to Black Friday this year.
Sam Benkel, MD UK, Retail Media at Criteo, presents his findings: 'while our data from 5,400 retailers shows online transactions were up 7.4% year-on-year in the US, consumers in the UK were expectably more hesitant given the macroeconomic situation.'
'When they shopped, they focused on a few specific product categories: home & garden, as an example, was up 156% on Friday compared to average, slightly above 2021 (6%). Consumer technology rose 119% and fashion also rose 387%, but both categories fell short of the increases seen last year.'
'Overall, UK online retail sales were up on the October average by 304% this year, proving Black Friday still plays an important role in the peak shopping season.'
The point is that things could have gone a lot worse.
An expandable and dependable Friday
For the last few years, we have seen Black Friday stretch, and stretch, and streeetttccchhh.
Ben Scherpenbergs, Director, Business Management at PFS expresses, 'this Black Friday saw more retailers than ever launch their promotions earlier than originally planned.'
'Brands who perhaps didn't anticipate the popularity of early promotions were given a second chance with Cyber Monday. At PFS, we saw up to 15% more activity in the two weeks leading up to Black Friday, in comparison to last year's figures.'
Similarly, IMRG's tracker of 305 retailers' websites every day in November reveals that retailers have gone earlier with their campaigns this year. Take a look at Chart B, and you might notice that the numbers from two weeks out last year, 2021, compared to the data three weeks out from the big day this year, 2022, are nearly matched. We can infer, then, that the early campaigning trend started one week earlier this year.
In IMRG's six years of tracking this data, 2022 compliments the generosity of 2020, suggesting that in times of crisis, such as the pandemic and the rising cost of living, retailers adapt their strategies, give their customers a helping hand, and pull through.
Putting on all of the layers
Though many retailers sailed through turbulent waters, seeing 'the Black Friday/Cyber Monday period about level on the previous year', David Lockwood, Co-Founder and Insight Director at The Tapestry Agency voices that 'the headline performance masked a lot of what retailers had to do to make that happen.'
Including mention of an earlier promotional period, David further remarks that 'the level of promotion was also more aggressive than last year, with an increase in blanket discounting (as opposed to some of the more targeted discounting we had seen over the last couple of years).'
A blanketed Black Friday across the whole of November, alongside a blanket of deals, are retailers' winter warmers, keeping their businesses from the bite of reduced revenue this cold season. However, elongated sales alone might not suffice; each stage of a Black Friday strategy should work together to generate positive performance.
Mark Howes, Vice President of Sales, EMEA at BigCommerce says, 'early Black Friday deals were the story this year… but the elongated deals season didn't seem to impact online sales'. Instead, 'BigCommerce merchants were a driving force as Black Friday GMV increased almost 31% compared to 2021, bolstered by just over a 25% increase in total orders YoY and a 4.5% increase in AOV YoY. Also, across the board, social platforms had their biggest day on Black Friday, with TikTok, Instagram, and Facebook all recording the most sales on the day.'
It might be the case that more people were inclined to scroll on social media rather than retail websites in the presence of …
The BIG distractors
The World Cup and the cost of living crisis might have seen more customers participating in passive Black Friday shopping this year, such as on social apps during halftime. Actively engaging on online retail sites might generate, for the average customer, more guilt, particularly when pennies are tight.
'Mobile commerce and Buy Now, Pay Later were some of the most popular shopping methods used, while curbside pickup saw less traffic', says Thomas Kasemir, Chief Product Officer at Productsup. 'Despite the big turnout, many retailers still need to clear extensive inventories before the end of the season, which means they'll be running more deals throughout the month.' Extending the discounting period could attract more customers post-November payday.
Steve Sneath, Sales Director at Intersoft, comments that 'according to IMRG's data, total market growth for Black Friday this year was 0.3% better than the predicted decrease of -5%. Intersoft's Black Friday shipments reflected this, with an average of 1.3 million per day and an average order value of £40 over the Black Friday weekend, a -12% decrease in the value compared to 2021, a sure sign of the effect the economy has had over the last year.'
'Many shoppers may be holding back on spending ahead of the festive period, and these figures demonstrate that Black Friday can indeed be influenced by a variety of circumstances.'
Bringing some light to the situation, Gavin Murphy, CMO at Scurri, exclaims that 'although the World Cup had an impact on sales, it was not entirely negative. In the run-up to the World Cup, the beers, wines, and spirits category experienced an incredible +59.3% gain in the week beginning November 6th, followed by +48.4% the following week.'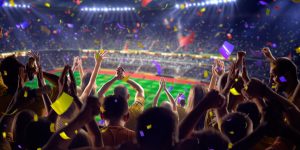 'Many retailers in the UK, although there was a significant slowdown in sales due to the cost of living crisis, have noted growth in their international sales, perhaps selling globally is a great way of future-proofing your business.'
Additionally, Sara Ritcher, CMO at Emarsys, shares that 'this year customers flocked to the sales looking to stretch their money, with a 45% year-on-year increase in Black Friday engagements between brand and customer. We found 62% of companies cite omnichannel for their higher margins, and 54% claim it improved customer loyalty and retention.'
'Looking ahead to 2023, retailers must understand it's no longer enough to be customer-centric, we must become customer-obsessed and highlight this in next year's strategy.'
It takes its toll
With added financial pressure, Ed Whitehead, Managing Director EMEA at Signifyd, exclaims, 'ecommerce fraud continues to rise and fraud pressure, the fluctuation in the number of transactions that are deemed very risky and presumably fraudulent, was up 71% from a year ago.'
Aaron Begner, GM of EMEA at Forter, informs us that 'fraudsters continue to target gift cards. Year-on-year data shows there is annually a spike in gift card purchases around mid-December, with Christmas Eve seeing 6-7x more sales in gift cards than normal. In 2022, gift card attacks started at the end of October and remained a top target throughout the biggest shopping weekend of the year. Due to the nature of gift cards (they are anonymous, require no address), they can be used as free money for fraudsters, as they can then be easily resold.'
Seeing rises in chargebacks, Monica Eaton, Founder at Chargebacks911 says, 'our advice would be to tighten up your company's anti-fraud processes now to keep as much of the profits from this time of year as you can.'
Delivering despite the strikes
Bobbie Ttooulis, Group Marketing Director at GFS reports that 'the Communication Workers Union (CWU) strike action over Black Friday put pressure on retailers, who were rushing to get orders to customers. They switched volume from Royal Mail to other carriers to mitigate the risk of parcels not getting to customers on time. Some of our carrier partners have suggested their volume on Cyber Monday was far greater than forecast, and initial analysis indicates a large chunk of this volume comes from SMEs switching delivery partners stranded from the strike action.'
Also, Richard Anderson, Chief Customer Officer at nShift says, 'in most countries, Black Friday related shipments were similar to 2021 levels, with some countries such as Denmark and the UK showing a moderate increase.' This suggests the strikes didn't have as much of an effect as might have been anticipated.
As a finishing touch, Will Ashton, CEO at Nest Commerce comments on removed barriers this peak season; 'lower in-platform costs on Meta and improved conversion rates meant that return on ad spend was much higher across our portfolio of clients… there is a strong appetite to buy.'
A nice token of hope as we approach the festive season.
---
For new and exclusive Black Friday insight, alongside reflection on December performance so far, be sure to register for IMRG's Weekly Data Show (15/12/22) here – The Weekly Data Show #124 – IMRG
If you would like more ecommerce insight, keep an eye out for Weekly Data Show follow-ups on IMRG's LinkedIn channel – https://www.linkedin.com/company/imrg/
The whole team at IMRG wishes you a happy Christmas and a wonderful new year!
Published 07/12/2022