By Ben Sillitoe, Retail Journalist and IMRG Content Contributor
Retailers are pulling out all the stops to keep customers in this cost-of-living crisis.
John Lewis has scrapped the minimum spend threshold for click & collect orders until 19 October, allowing consumers to place smaller orders ahead of the festive season. It also said customers can now exchange or return unwanted gifts up until 28 January.
The department store chain suggested these were moves to help "spread the cost of Christmas", but it is also an indication retailers understand they need to be flexible in these times.
Meanwhile, frozen food grocer Iceland has announced cost-of-living workshops, helping shoppers with cooking techniques that help keep the bills down. It's also offering interest-free loans up to £100 to help its shoppers pay for goods in instalments.
Halfords dropped prices across its motoring categories after conducting its own research that found one in six drivers are trying to spend as little as possible on their motoring purchases as the economic climate tightens.
Halfords chief customer officer, Karen Bellairsm, said 44% of respondents to the retailer's survey are feeling "terrified" about their finances.
"We see it as our duty to help drivers motor for less, and that's why we've worked so hard to reduce prices across thousands of motoring essentials, strengthen our 'Price Match' guarantee and made a new pledge that our Autocentres will always be up to 25% cheaper than car dealerships," she explained.
These examples are just a smattering of the new initiatives retailers have rolled out as the cost-of-living crisis took hold. Look at all the major retailers, and you'll likely see they are shifting with the times to varying degrees.
But there are various broader, more structural changes retailers can make to suit the current environment and keep customers loyal in tough times.
As Christopher Baldwin, vice president, marketing at Insider, says: "The-cost-of-living crisis is concerning for most, and will undoubtedly lead to changes in consumer behaviour and spending habits.
"How brands and retailers react and engage with customers over the upcoming months may dictate how they weather the storm and survive in the longer term."
What can retailers do?
Lee Metters, client partner – brand partnerships at Awin, who has posted on this subject for IMRG before, says: "The easiest way to encourage lifetime value and customer loyalty is to ensure you're always providing your customers with value.
"That doesn't necessarily mean you need to discount your price point. Instead, brands are increasingly providing customers with additional complimentary retailer offers at the point of purchase or order confirmation."
Offering a free gift to shoppers at the checkout represents "a brilliant way to reward customers without impacting brand margins", remarks Metters, who adds: "Retailers will need to prioritise retention of their existing customer base."
Baldwin says future-thinking tactics may be required in today's economy.
"The unvarnished truth is – many customers will not be in a position to buy from you as frequently as they once did," he explains.
"While this will put immediate pressure on the bottom line, marketing and customer experience (CX) leaders should move their attentions from simply blanket discounting. Retailers should look at new ways to engage customers, using tactics like gamification to collect zero-party data, leading to a better understanding of the individuality and preferences of each consumer, to ensure that they can be better served when purchase confidence increases."
New customer propositions may be the way forward, too. Retail experienced an upturn in the number of subscription services during the pandemic, for example, and although subscription growth has steadied since 2020, there are still companies that see the potential in this recurring income model.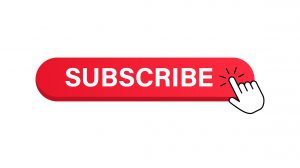 Sephora in the US, for example, has just launched a subscription service allowing its customers to pay a fee to receive unlimited same-day delivery. Feelunique – the UK online retailer Sephora acquired last year – already offers customers unlimited next-day delivery for an annual fee, suggesting its US parent is learning from its recent purchase.
Mark Elward, chief commercial officer of Huboo, suggests now is not a time to stand still.
"To plug the sales gap and avoid losing customers, it's important that retailers diversify UK sales channels, reassess product lines, review pricing structures, and introduce special offers – all while looking beyond UK borders, outsourcing logistical operations and setting up physical presences in target markets," he argues.
"Doing so will ease challenging times ahead, allow retailers to stabilise their operations before the cost of living crisis impacts the bottom line."
Retention over acquisition?
As IMRG has illustrated over the last two and half turbulent years, online retail sales levels have jumped considerably – particularly in categories such as DIY, gardening, and electricals. Although, we're going through some challenging times now, e-commerce levels are still up significantly on early 2020 levels.
That means retailers have a lot more data on their hands than they did pre-pandemic.
Is there a case for making the most of this data now? Are we entering a period of customer retention focus ahead of customer acquisition?
Francisco Gomes, senior consultant and Sovos, says higher acquisition costs mean it makes sense for the focus to be on "retention, reducing churn, and lifetime value".
Jamie Saucedo, senior vice president, business operations at PFS Web, notes: "A recent consumer pulse check conducted by PFS found that 66% of shoppers say convenience is the top reason to make a purchase online.
"At the same time, more consumers say that brand connections are stronger online than offline. Heavily branded and personalised experiences should be top of mind for brands and retailers seeking to capture customer loyalty in a saturated online market."
Fergal O'Connor, chief revenue officer at Scurri, comments: "In tough economic times, competitive pricing and promotions will be key, but investing in CX, as we approach peak, will also be vital.
"Customers are increasingly unwilling to pay for delivery, but still expect a fast and convenient service. It is critical to achieve a high degree of customer satisfaction post purchase, and in the last mile. Retailers should be thinking about their delivery plans now, and looking at how they can optimise delivery to save money, match changing expectations, and increase customer retention."
Of course, the pandemic data landgrab thanks to more people shopping online and greater levels of card transactions means retailers should know more about their customers than ever.
Luke Jones, solutions consultant lead at Esendex, says: "A carefully personalised user experience significantly boosts revenue and customer lifetime value.
"Your own first-party customer data is hugely important when it comes to personalisation as it can be used at key points in the customer journey including onboarding new customers, for up and cross-selling to increase average order value – and for customer service and call reduction."
He adds that first-party data can deliver invaluable information about consumer interaction on your website or app, form submissions, product views, or in-site search queries."
That final point is very relevant in relation to one of the big shifts in online retailing we're seeing this year: the move to a marketplace model. Both Boots and B&Q, for example, are developing online marketplaces – and as they do, they are expanding their SKUs largely based on what their customers have been searching for on their websites.
Expect more baby/nursery items from Boots, for example, when it launches its online marketplace next spring. The team there are analysing customer search data and acting accordingly by expanding the number of ranges the retailer offers.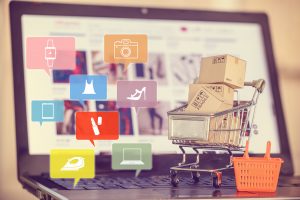 Reduce friction and fraud
Research group GfK says UK consumer confidence tumbled in September to a record low, providing what it described as the worst overall index score since its records began in 1974. Concern over personal finances and the general economy were the key downward drivers.
That suggests retailers cannot afford to add any further friction to their shoppers' experiences, and need to ensure their own operational costs are kept to a minimum.
Callum Campbell, CEO at Linnworks, says: "To succeed in uncertain economic times, businesses need to conduct commerce wherever their customers are, on their terms.
"Customers expect shopping to be effortless. Brands must provide that effortless convenience to customers to keep them coming back and remain loyal. This means selling in multiple sales channels – where customers already spend their time – such as on a brand's social platforms, marketplaces, a brand's website, and physical stores."
Monica Eaton-Cardone, founder of Chargebacks 911, adds: "There is no 'recession proof' business when the cost of every kilowatt of energy your offices consume has tripled, or more, in price and every dollar you earn is worth less.
"Consumers will be hardest hit, and unfortunately this will mean an increase in all types of fraud, just as we saw during the early parts of the Covid-19 pandemic. This means that if there was ever a time to shore up your company's anti-fraud defences then it is now. Your company can't afford to have its profits eaten away by fraudulent chargeback claims, which are already a major cause of preventable losses."
Michael Tanaka, co-founder and chief commercial officer at MIRACL, urges retailers to assess "every step of the online customer journey" to maximise customer retention and profit potential.
"Friction such as one time passcodes, passwords and memorable words are cumbersome, sluggish and quite frankly a pain for the customer – every time these are used in the login process the e-commerce community risks losing a sale," he argues.
"If consumers are already stressed about how they are spending their money, the last thing a retailer would want to do is add more stress."
So, there you have it. Retailers are thinking creatively about their customer proposition, showing empathy, and considering different ways to reach and retain shoppers. These tough economic times we're living through are set to remain well into 2023, at best, so avoiding giving customers any extra headaches is surely the least retailers can do if they want to ensure consumers are still looking in their direction when better times return.
Published 05/10/2022