By Emily Black, Content Executive and Analyst at IMRG
As we approach March 2022, it's been almost two years since the pandemic reached the UK, and we went into our first lockdown. The pandemic has been unarguably the most disruptive event of recent years; a public health crisis, orders to stay at home, and the closing of stores. Whilst it's changed how we think, live, and work, what are the real-world implications, and how has this impacted online retail?
The main impact which the pandemic has had on ecommerce, is an obvious one: the closure of physical stores. For online-only retailers this was great news, as there was more traffic online than ever before. However, it was actually multichannel retailers which have seen the most growth during this time, as many customers who were used to shopping in their physical stores, then moved online when the stores closed, bringing huge digital growth.
We can see from the graph below, taken from IMRG's digital dashboard, the year-on-year (YoY) online growth of multichannel and online-only retailers across the course of the pandemic (March 2020 to January 2022). The line representing multichannel experiences rapid growth at the beginning, as the stores closed, whilst online only sits below in terms of its growth—however, still huge growth month by month. The growth for both of these groups plummets into the negative in 2021, as online retail had to compete with the high street once again, and couldn't match the growth of the previous year. Multichannel took the hardest hit, as it wasn't able to grow compared to its increase the year before.
This huge increase in online shopping brought more customers online, therefore helping grow businesses. Many smaller companies grew to a larger scale, with bigger turnover and revenue, thanks to online platforms. Whilst this was great news for these businesses, it wasn't necessarily good for their retail competitors. As the market grew, so did competition.
We also saw the challenges of Brexit arise, during the course of the pandemic. Supply chain issues became prevalent, as a result. The cost of hiring warehouse staff, and obtaining shipping containers skyrocketed, and cross-border commerce became tricky, with changes in regulations and the process of importing stock.
Whilst retailers combatted these issues, customer appetite increased. With this increase, came changes in their behaviours. IMRG's annual Consumer Home Delivery Review, which we published with nShift and Maru, shows us some interesting data about how customers are now shopping, and how they prefer to receive online deliveries. When surveying 1,000 shoppers, we found that the working-from-home model has encouraged higher expectations for home delivery. Between 2020, and 2021, there was a large increase in the number of people who expected same day, or next day delivery, even on the weekends. With the pandemic making us accustomed to staying at home, Click and Collect dropped in popularity. Customers prefer to have their orders sent home, and they usually want them as rapidly as possible.
Now that we understand how customer behaviour and attitudes changed during the lockdown, it's time to hear from the experts, to see what shifts they've observed in the markets. We spoke to a variety of industry leaders to understand how retailers can move forwards from here.
Andy Spencer, Director, Consulting Services at Sovos, said, "In the last 2 years, UK ecommerce sellers have faced two major VAT challenges selling to EU customers whilst also managing the Covid pandemic.  Brexit altered supply chains to cope with the new customs border and 6 months later, the ecommerce package further changed the VAT landscape. The various One Stop Shops (OSS) simplify accounting for VAT benefitting businesses, but care is needed to ensure ongoing compliance including record keeping to avoid exclusion. The European Commission is currently consulting on OSS including considering whether to make the Import OSS compulsory for consignments up to €150. Retailers can therefore expect further disruption requiring focus on ongoing changes to remain VAT compliant whilst benefiting from the increase in trade."
Alex Vaidya, CEO of StoryStream suggested that, "Brands face a dilemma. Caught between the need to offer a seamless online shopping experience whilst also differentiating their offering from the chasing pack is a tough balance to strike. Standing out is important – but it has to be for the right reasons. It's here that an important but too often overlooked part of marketing comes back into focus: developing trust. Brands that can show how their product fits into their customers' lives in an authentic way are the brands that are excelling in establishing that trust with their customers. The tactics available to marketers range from the relatively simple (user reviews on product pages, the inclusion of user-generated content across their digital storefront) to the more elaborate (live video shopping, virtual clienteling).  But behind each of these – the real trend behind the trend – is this concept of offering an engaging and trustworthy online shopping experience."
Barley Laing, the UK Managing Director at Melissa, notes, "Delivering a strong customer experience is one of the best ways to ensure stand out. Obtaining accurate customer contact data, particularly address data, is the key driver here. After all, customer data is one of the most valuable assets retailers have. Data that is clean, contemporary and verified ensures communications and products are efficiently delivered to provide a good customer experience. This avoids the expensive and dreaded mis-deliveries and 'return to sender' scenarios. Research by Bloomberg reveals 56% of shoppers wouldn't buy from a store again if they were unsatisfied with the delivery experience. Also, clean data can be effectively analysed to gain valuable customer insight that retailers can use to keep existing customers happy, with personalised communications, so they return and spend more in the long term. According to Forrester, customer obsessed companies that make insights-driven decisions – based on high quality data – are growing on average at more than 30% annually."
Lisette Huyskamp, Chief Marketing Officer at Productsup believes, "Retailers are now required to provide stellar online and offline shopping capabilities as part of their omnichannel strategies, but this has proven to be extremely difficult and caused commerce anarchy to exacerbate. The proliferation of channels has made it impossible for companies to manage a unified customer experience, and only 2% of organisational leaders feel confident about competing with hyperscalers over the next three years, according to a Productsup report. Advanced technologies like the metaverse are quickly approaching, and retailers need to gain control over their product information value chains (PIVCs) to survive this next commerce era."
Thomas Anderson, Senior Product Manager at Cashflows says that, 'The Covid 19 pandemic greatly accelerated the adoption of ecommerce, as shopping behaviours changed, with new consumers discovering the convenience and ease of shopping online. This adoption, though, has blurred the lines between offline and online and consumers are now reluctant to go back to the status quo. To stand out, retailers must embrace this change and focus on delivering convenient and safe shopping experiences regardless of channel. Providing these seamless experiences that put the customer first and offer them choice, will be key to future growth and business success.'
Steve Smith, VP, Business Development at Epsilon, suggested, "The digital explosion has fuelled an influx of new customers for retailers, bringing with them a wealth of data. And while acquisition is important, ensuring these customers buy again is critical for profitability. Retailers must build an ongoing dialogue with these new customers by tying customers data together, understanding their needs and engaging with them to develop meaningful human connections. Now is the time for retailers to reassess their loyalty strategies. By building out their first-party data and using the insights to recognise, engage and reward customers, they could improve retention and maximise customer lifetime value."
Jed Rose, the Airwallex General Manager for EMEA, says, "77% of UK businesses plan to expand their international presence in 2022 according to an Airwallex poll. But with Brexit driving up costs, businesses need to find new ways to keep their margins steady. Driving down the cost of global payment acceptance, FX, card issuing, and online payments has become an essential strategy for our clients."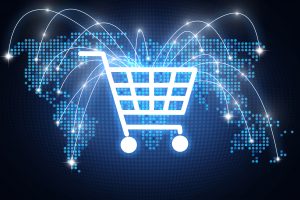 André Brown, Founder and CEO of Advanced Commerce, said that, "COVID was a seismic event, driving online sales, due to lockdowns preventing store visits. This, in turn, has pushed the question 'how do we offer better online experiences to our customers?', and really accelerated the growth in ecommerce technologies. A lot of retailers have realised they are taking a more money online now and they need to manage their customer experience effectively, and they are finding as they merchandise their online store and take control of their product curation it has a waterfall effect on things like conversion rate, average order value and volume of orders."
Michelle Schroeder, CMO of Ometria, commented that, "Consumer expectations around digital experiences with retailers have soared in the past two years. We all adapted to online-only shopping and it quickly became habitual, making digital an even more critical part of the retailer/consumer relationship. Today, shoppers expect natural and timely communication that considers their own personal needs, and this is an advanced technical challenge for most retailers. It goes beyond personalisation on one channel, to comprehensive relevance across every digital touchpoint. In the fight to retain customers, retailers unable to build a unified view of the customer and action those insights effectively are being left behind."
Mel Tymm, Industry Principal at Naveo Commerce, observes that, "The pandemic has strengthened the trend of green ecommerce and sustainability. The willingness of consumers to pay more, or wait longer for products or services, is on the rise across all geographies. McKinsey revealed that 1 in 4 consumers are planning to focus more on environmental issues, and will pay more attention to social aspects in their shopping behaviour. Retailers who can prove that they are making credible efforts to become more sustainable, and who are transparent about their approach, will be the ones who will improve customer loyalty and satisfaction.
The growth of online retail in the last two years has also led to the rise of social commerce – a trend that is set to reshape the eCommerce landscape. Retailers can now target their customers across multiple social channels, enabling them to make purchases in-app. Using consumer data gathered from social media, retailers can analyse consumer habits, target specific demographics and improve decision-making and performance in operational processes. Brands that can offer frictionless experiences across these platforms, can provide the digital convenience that customers are looking for."
Heath Barlow, Managing Director for UK/Benelux/Nordics, Emarsys advised that, "Experience-led stores go above and beyond, providing customers with an opportunity to interact with their favourite products and brands in exciting and memorable ways – with experiences from cafés to hair salons and gaming bars keeping customers in store for longer and creating a positive interaction with the company.
The key here is balance. Organisations that cannot rely on the revenue and data capture of ecommerce are more likely to damage their fortunes in physical retail. Finding balance between the two in 2022 is a data-driven exercise.
In order to stand out, retail brands need to be able to use both ecommerce and physical retail as different elements of an omnichannel data capture infrastructure. This will provide them with the knowledge they need to understand their customers as individuals, informing physical and digital marketing strategies to help both arms of the business thrive."
Published 23/02/22