By Ellie-Rose Davies, Content Executive at IMRG
Many retailers are currently spring cleaning their business, refining their processes and strategies to stay ahead of the curve and prepare for the next season; Summer. With the help of industry experts, this blog examines historical trends and current forecasts to highlight the hotspots for online retail growth this year.
What Happened Last Summer?
When we look back to Summer 2022, we might remember the scorching heat waves, the Lionesses winning the Euros, and, unfortunately, the rising cost of living in the UK, which all affected online retail performance. In June and July 2022, the two hottest months in the UK's history, there was Year-on-Year (YoY) revenue growth, and, par November, July marked the last time revenue was positive in IMRG's Online Retail Index.
While total market growth slipped away in August, at the time when the Lionesses won the Euros, IMRG reported revenue growth in product categories such as clothing and in subcategories such as garden, suggesting the event, alongside more manageable weather, had a positive correlation for some retailers.
Joelle Mullin, Senior Client Partner at Awin reported that in July 2022, 'Games and Toys doubled their sales Month-On-Month (MoM) with the brighter days spurring us on to have more fun, shortly followed by Audio Visual (41% MoM) as the country cheered on our Lionesses in the Euros.'
Looking ahead to the Women's World Cup 2023, just over two months out, the sports & outdoors category newly indexed by IMRG is showing promising Month-On-Month (MoM – how this month's performance compares to the month previous) performance.
Joelle at Awin explores how, 'Unsurprisingly Home, Garden, DIY, and Sports Equipment also was up MoM as sales rise in line with the heat. On the flip side, Gifts were down substantially in July 2022, likely due to Father's Day falling in June, as well as Flowers (-44%), Photo and Print Services ( -24%), and Furniture sales (-25% MoM).'
As shown in IMRG's Online Retail Index, Electricals saw a +4.6% YoY increase in May and +7.6% YoY in July 2022, as more people were buying fans in the hot weather; From May, average conversion rate (unique visitors) for this category crept up from 2.78% to 3.59% in August 2022.
On a more sombre note, while there were a few small wins last Summer, most of the online retail categories tracked by IMRG saw mostly declines as the cost-of-living crisis made it more difficult for customers to spend, particularly on non-essential items.
Prepare For Summer 2023
Think About Where Your Customers Are:
'Retailers have great opportunities to use the return to office work and increased socialising to compensate for any lost sales due to Covid', says Ana Brigas, VAT Consultant at Sovos.
Ana exclaims, 'As we approach the Summer, retailers selling, for example, gardening or golf equipment in the EU should take into account that the standard rates of VAT will rise in Luxembourg and Switzerland next year, from 16% to 17% and from 7.7% to 8.1% respectively.'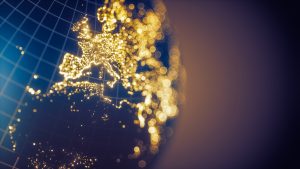 Looking at the methods to boost revenue this Summer, Ana suggests that retailers focus on 'Targeted advertising, based on consistent cash flow planning and on the margin to be achieved, which can help in driving down prices and boosting demand in specific countries.'
Simon Bird, Co-Founder and CEO at RevLifer reflects on the value of being relevant to all customers, voicing, 'Summer brings different opportunities and challenges depending on your vertical. Any multi-category retailer with BBQs and garden furniture has to push seasonal products at the right time. That means being proactive by using first-party location tracking to identify approximately where a customer is and highlight those products if the temperature in their area is set to rise.'
You might also think about how to attract customers across different locations. Simon at RevLifter gives the example for fashion brands; 'It's about giving customers a reason to shop for an outfit when they'd otherwise be outside enjoying the weather.'
'One of our most successful campaigns we ran at RevLifter last year involved a womenswear brand, which invited shoppers to find a 'sun' icon scattered around its site in return for an exclusive deal. It instantly boosted time on site and conversions in periods that were historically quiet.'
Heath Barlow, VP EMEA at Emarsys reminds us that Summer is a time that many Brits (45%) go on holiday. He states, 'Emarsys research shows that 54% of Brits continue to shop from UK sites on their phones while traveling abroad.'
This is where digital experiences and personalisation come into play. Heath says, 'To reap the reward of Brits' love of spending abroad, retailers should aim to make their sites, and their marketing materials, mobile friendly and functional outside of the UK.'
Take A Personalised Approach:
The hot spots for growth above reflect the cruciality of understanding your customer and how their preferences might change seasonally. You can show your customers that you understand them by implementing personalisation into your strategy.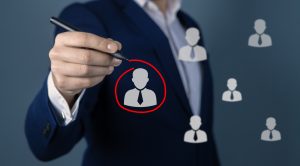 For example, Borja Santaolalla, Co-founder & Chief Experience Officer of Empathy.co foregrounds the value of 'Personalised Search & Discovery', describing it as 'key to managing seasonal peaks and troughs.' Borja says that retailers should 'do it in a way that respects customers' privacy. Creating a privacy-focused seamless, enjoyable shopping experience for your customers builds trust and loyalty, which can lead to sustainable growth and a competitive edge.'
While customers will likely appreciate relevant communication, as technology advances it might be unnerving for some, so it is a good idea to make them feel safe and secure to reduce 'view a product page' bounce rates.
Charley Hackerson, Chief Revenue Officer at Botify explores how 'The past three years have been unpredictable, making it difficult for businesses to gauge customer behaviour accurately. To overcome this, retailers can leverage website analytics tools to evaluate the performance of their webpages, identify gaps, and automatically implement organic search optimisations.'
Gearing retailers up for the upcoming holiday season, Charley shares, 'By staying on top of consumer trends, retailers can gain a competitive edge, attract more traffic to their website, and ultimately drive sales by ensuring their content is continuously relevant – and found by search engines.'
On the topic of relevancy, we hope that all of the tips provided in this blog are useful as you strive for a prosperous Summer this year.
---
Keep abreast of total market and individual product category metric results by using IMRG's Digital Dashboard. You can also stay up to date by registering for IMRG's Weekly Data Shows, which you can find on our Events page.
Want to read more? Here are some other IMRG blogs which cover a range of ecommerce topics:
Avoid These 5 Common Mistakes Retailers Make – IMRG
Product Pages: An Ecommerce Success Driver For Brands And Retailers – IMRG
How To Create A Winning Loyalty Program That Builds Emotional Bonds – IMRG
Supplier-Funded Offers: The Driving Force Behind Retail Media? – IMRG
Four Cost-Effective Ways To Increase Traffic To Your Online Retail Site – IMRG
Published 17/05/2023