By Ellie-Rose Davies, Content Executive at IMRG
With the ever-changing landscape of customer preferences and advances in technology, retailers are constantly having to keep up in all areas of business, including payments, which is arguably the most important part of the customer journey for growth.
Key areas of interest concerning ecommerce payments are how customers want to pay online, the choices they want available to them, the level of payments security, and how payments can be optimised on various channels.
Throughout this blog, industry experts provide their thoughts on what retailers can do to ensure their payments strategy is 'done right' and it includes all the latest trends to inform best practice.
Limit fraud and provide security
Retailers should ensure that their payment strategy limits fraud and provides security for their customers and for themselves. Customers want to feel guaranteed that their money and details are protected when making a purchase, and retailers want to ensure that they prevent fraudulent transactions, including mule accounts, to protect their margin.
Country Head, UK, Habib Ansari at Worldline exclaims that 'Today, customers demand an effortless online shopping experience.' He says, 'While ecommerce players work harder and invest in new technologies to meet the increasing demands of their customers, they sometimes overlook the final step in the conversion process – the payment step.'
Customers will not get the 'effortless online shopping experience' they want if the payments step is not fast and simple enough or secure enough. Dealing with unprotected payments that result in lost money, or transactions that do not go through, for example, are detrimental to loyalty, and can negatively impact a company's reputation.
Habib says, 'Payments should be seamless and shouldn't add any friction at checkout. In our most recent study, we found that around a third of consumers across generations prefer to use mobile apps or wallets for reasons like security or convenience. This will not only boost sales but will create loyal and satisfied customers.'
If an issue occurs during the payment stage, and the customer is trying to reach and interact with your customer services, it is important to know a recent statistic from one of IMRG's latest reports – it only takes 1-2 bad customer service experiences to put customers off from shopping from their favourite brand. Therefore, it is essential that retailers offer secure payment choices and quick solutions to payment-orientated problems.
Amal Ahmed, Director of Financial Services & EMEA Marketing at Signifyd says that 'Implementing robust fraud prevention measures while minimising friction in the checkout process is crucial.'
'Leveraging AI and automation to detect and prevent fraud in real-time not only protects the business but also builds trust with customers,' she says. 'By doing so, retailers not only attract and retain customers but also drive business growth in an increasingly digital world.'
Signifyd's data reverberates the value of providing multiple payment options. Amal explores how 'ecommerce sales conducted via debit or credit cards have dropped by 22%, proving that retailers must ensure that shoppers have choices that align with their comfort and convenience, otherwise they risk missing out.'
Tune into preferences and convenience
Knowing that traditional methods of payment are less used by the modern customer, it is important to know what exactly customers prefer, and which options provide the greatest convenience.
Monica Eaton, Founder at Chargebacks911, argues that 'With multiple payment methods to consider, such as 'digital wallets, mobile apps, cryptocurrencies, BNPL… By offering a variety of payment choices, businesses can tap into new customer segments, both locally and internationally.'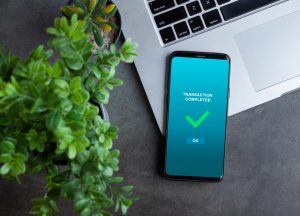 Yet, with all these choices, Monica raises an important question: 'How can a company determine which alternative payment method best fits their business model and current customer base?' Her answer is 'conducting surveys is a valuable strategy as they can gather insights on customer preferences and habits.'
These surveys can include 'email surveys, website pop-ups, or point-of-sale questionnaires.' Amal says, 'Key questions should revolve around which payment methods customers currently use, what alternative payment options they would like to see, and what factors influence their choice of payment method (i.e., convenience, security, or rewards).'
Monica provides a final factor to consider when choosing an alternative payment method for your business, which is 'your business's trajectory and target audience.' 'For example, accepting popular digital wallets like Apple Pay or Google Pay can attract tech-savvy consumers if that is in line with the products or services you sell. If your company is looking toward expanding globally, adding support for cryptocurrencies can cater to a growing international market.'
Luke Jones, Lead Solutions Consultant at Esendex urges retailers to 'Think beyond credit cards and offer choice, so include digital wallets like Apple Pay and Google Pay, Buy Now/Pay Later options etc. According to research from Checkout.com, 53% of UK consumers used a digital wallet in 2022 and more tellingly, nearly 60% of consumers said that they would abandon a cart if they couldn't pay with their preferred payment method.'
Interestingly, the financial services technology group, FIS, predict that digital wallets will account for more than half of ecommerce payments worldwide by 2024, suggesting that it is the top payment method to consider this year.
Luke also suggests for retailers to 'deploy chatbots for instant support and dynamic pricing to remain competitive,' this strategy will help limit the number of negative customer services experiences that could facilitate a 'lost' customer. Also, knowing that many customers like to shop on other channels, 'consider social commerce for direct shopping on social media platforms and explore different subscription models for steady revenue and convenience.'
After all, industry data shows 52% of retailers planned to sell through social networks in 2023.
According to Heath Barlow, VP EMEA, at Emarsys, 'Emarsys research indicates that the average UK home has four 'shoppable' devices, meaning brands can't afford to neglect some channels in favour of others.'
Heath says, 'An omnichannel approach to payment strategies covers those bases. In centralising customer data, brands avoid losing important insights in siloed repositories or lesser-used channels and can better feed their understanding of the customer – which in turn informs them how to better refine the strategy to reflect a customer's behaviour and preferences more closely.'
---
Want to read more? Here are some other IMRG blogs that cover a range of ecommerce topics:
'% Off' vs '£ Off': Which Works Best? – IMRG
The Ultimate Checklist For Creating Stand Out Influencer Boxes – IMRG
Facts Not Fiction: Black Friday Realities From The Retailer Perspective – IMRG
Proven Methods To Skyrocket Your Online Performance This Peak (2023) – IMRG
What's Next For DTC Focused Brands? – IMRG
Published 16/10/2023