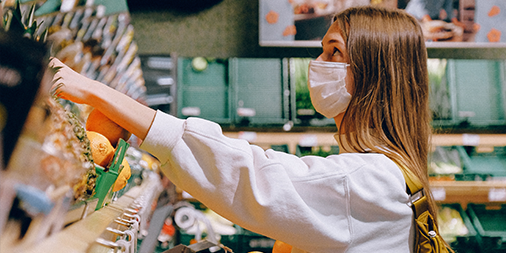 By Ben Sillitoe
What an unprecedented week it's been for UK retail.
The prime minister ordered shops to close, with the honourable exception of those making it on to an 'essential' list, as draconian but seemingly necessary measures were issued in the fight against the escalating Covid-19 coronavirus.
Many retailers had already assessed the lie of the land and closed their shops to protect staff and shoppers in this health emergency. Others duly followed in the wake of Boris Johnson's command, leaving a general feeling of "what now?"
The natural inclination is that online operations will be ramped up to ensure retailers continue as best they can. That was evident in messaging from Waterstones, Hotel Chocolat, and John Lewis, but the situation is perhaps not that straightforward.
As Max Ng, associate director of AsiaPay, and electronic payment provider, says: "Those that have a strong eCommerce presence will do their best to shift as much foot traffic as possible to their website.
"It seems unrealistic to expect retailers to make up for all of their in-store revenue through eCommerce sales, so a lot of retailers will take a hit – but how big of a hit will depend on how long the crisis lasts."
Still open all hours?
Switching focus from multiple channels to a single one is a unique situation for retailers to find themselves in, and should those deemed non-essential by the government even keep their operations going at all? After all, if we're all trying to stay safe and keep the recommended two metres apart from each other to reduce the risk of spreading this killer virus, is it actually possible for retailers to function?
Senel Sowerby, head of parcel management solutions, product marketing at Quadient, a shipping technology firm, comments: "For the time being at least, people must limit person-to-person contact, and delivery processes and supply chains are going to have to adapt to dynamic changes in demand."
Delivery drivers, warehouse workers, packers and pickers, et al will need assurances about personal safety. Fashion retailer White Stuff, for example, has amended its warehouse shifts to ensure social distancing measures can be met, acknowledging that usual delivery standards may not always be upheld as a result.
Moves like that are commendable assuming employees aren't working under duress, but other businesses have closed everything. Furniture retailer DFS has shuttered shops and factories, and frozen existing customer orders, while Moss Bros and Fenwick have pushed the stop button in stores and online.
When it comes to companies like Primark, of course, there isn't even an eCommerce function to fall back on now stores have closed.
For the retailers described as essential, demand for online services is potentially higher than it has ever been – with Boots, Morrisons, and Ocado among those which have inserted virtual queuing systems to manage demand. Some retailers' sites have buckled.
For all those businesses continuing operations in some form or another – be it across multiple channels or solely online – we've compiled some things to think about.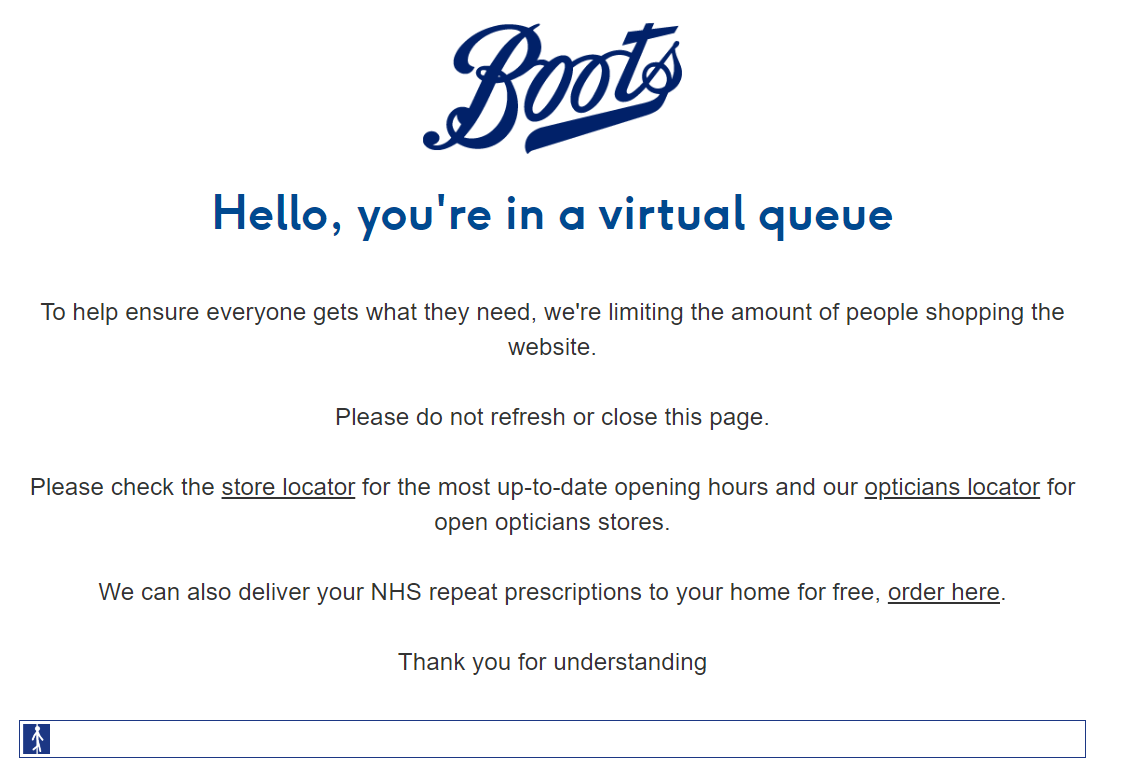 A new world
Bobbie Ttooulis, executive director at GFS, a delivery technology company, says the lockdown environment in the UK means "home delivery has never been as critical to the UK population as it is today". And Michael Reitblat, CEO of fraud prevention solution provider Forter, argues retailers must be "prepared to deal with an influx of online shopping traffic, fulfilment requests, and flexible shipping options".
Indeed, thinking about the bigger picture, Conor McGrath, head of UK and Nordic clients at parcelLab, a parcel monitoring software company, says: "People who don't often or may have never shopped online are highly likely to start now, and if they find the experience convenient, well-communicated and stress-free, there's a strong chance it will become a lifetime habit."
So, what can retailers do to ensure they meet the demands of new and existing customers alike, in these unique circumstances?
Mark Finch, vice president for EMEA sales at goMoxie, a customer engagement software business, argues: "Customers are concerned about their own health and wellbeing, as well as that of their communities. During this time especially, customers should not have to struggle to find information on product or service changes due to Covid-19."
Indeed, Zach Thomann, executive vice president and general manager of PFS, a fulfilment services provider, says: "Brands are advised to leverage chatbots, website FAQs and interactive vice responses to proactively communicate with customers, explaining what their business can and cannot do as a result of the current situation, and what they're doing to ensure orders reach them as soon as possible."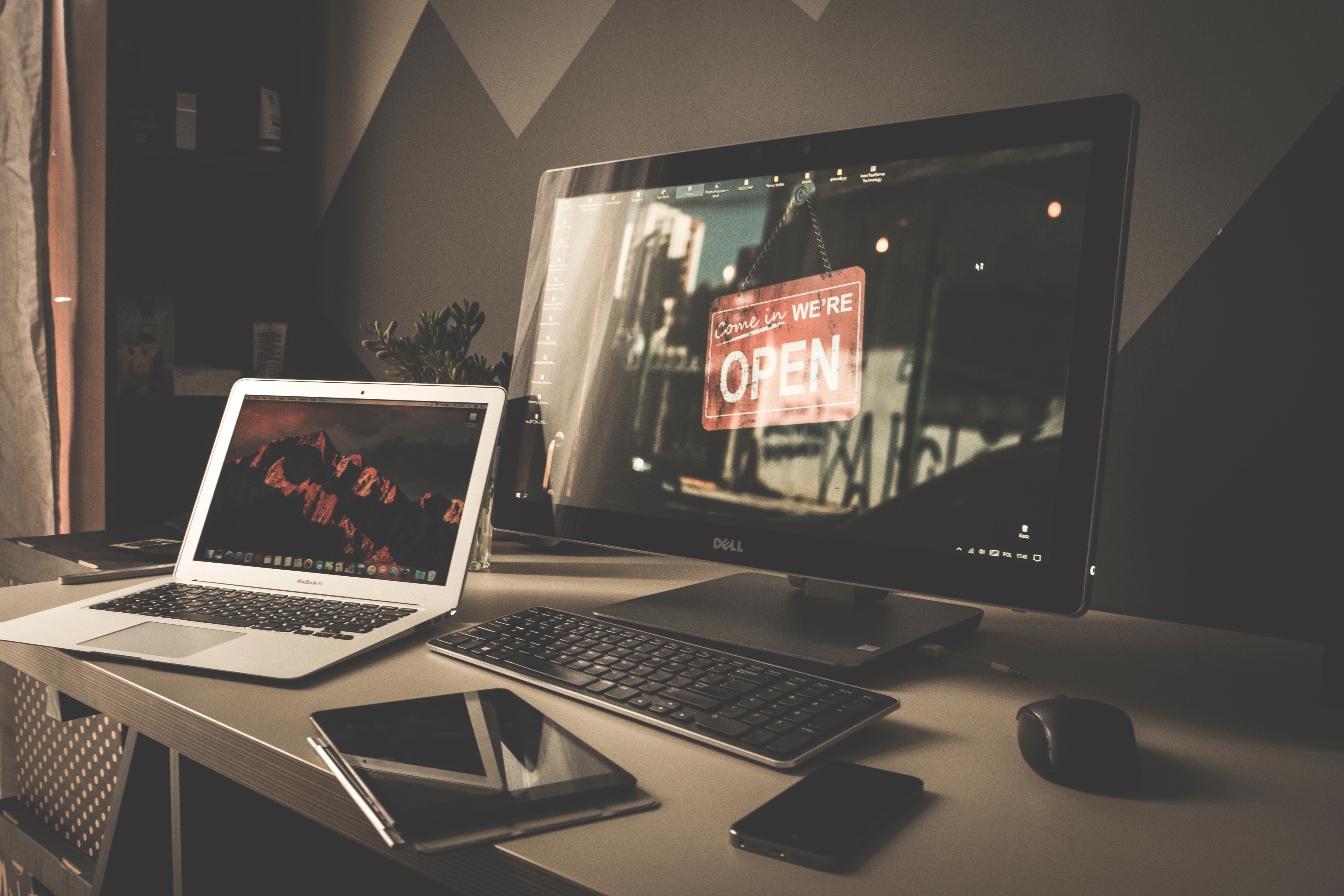 Flexing retail's muscles
A YouTube-based fitness class, 'PE with Joe', AKA The Body Coach Joe Wicks, has been one of few positives to arise from the pandemic currently keeping much of the UK in lockdown. And in the way hundreds of thousands of adults around the world are using muscles they perhaps didn't know they had to keep up with the daily group exercise routine, retailers must dig deep to find extra flexibility in this crisis.
As Sian Hopwood, senior vice president for B2B operations at BluJay Solutions, a logistics and transportation software provider, notes: "Now more than ever, suppliers need agility built into their systems to scale their operations, accommodating changes in inventory stocking and adjusting to new consumer buying patterns."
Offering one example of that necessary agility, Ciaran Bollard, CEO of eCommerce platform provider Kooomo, says: "Retailers that have invested in omnichannel solutions and have in-store stock available online will help to ease the negative effect of no footfall on the high street.
"I know some retailers considering resupplying the main delivery warehouse with shop stock to help fulfil this demand."
Ralf Gladis, CEO at Computop, a payment services provider, adds: "Some retailers are adjusting the way they operate in order to continue providing a service for customers.
"Some are re-fashioning their sales outlets and creating small 'logistics centres' with the staff being used as informed consultants."
According to shipping software company ShipStation's latest research, 87% of consumers said if delivery time is impacted by coronavirus, they expect to receive proactive and transparent communication from the retailer.
Mike Hayers, UK country manager at the business, notes: "Considering more than 20% of respondents have already experienced an eCommerce delivery delayed or cancelled due to coronavirus, it's important to start making return policy adjustments in order to preserve customer confidence."
Charlotte Monk-Chipman, marketing director at Rebound Returns, a returns management platform advises extending returns windows.
She says: "Retailers offering more lenient return policies typically see a slightly higher time lapse from the date the order was placed to the date the return was registered, but the average shopper still sends an unwanted item back within a fortnight, whether the window is two weeks or six months."
Extra vigilance is required in these times, too, says Amanda Mickleburgh, a director at payment systems company ACI Worldwide, who warns of a hike in phishing and a potential rise in so-called friendly fraud if consumer financial pressure mounts.
"Merchants and consumers must keep a close eye on their transactions," she remarks.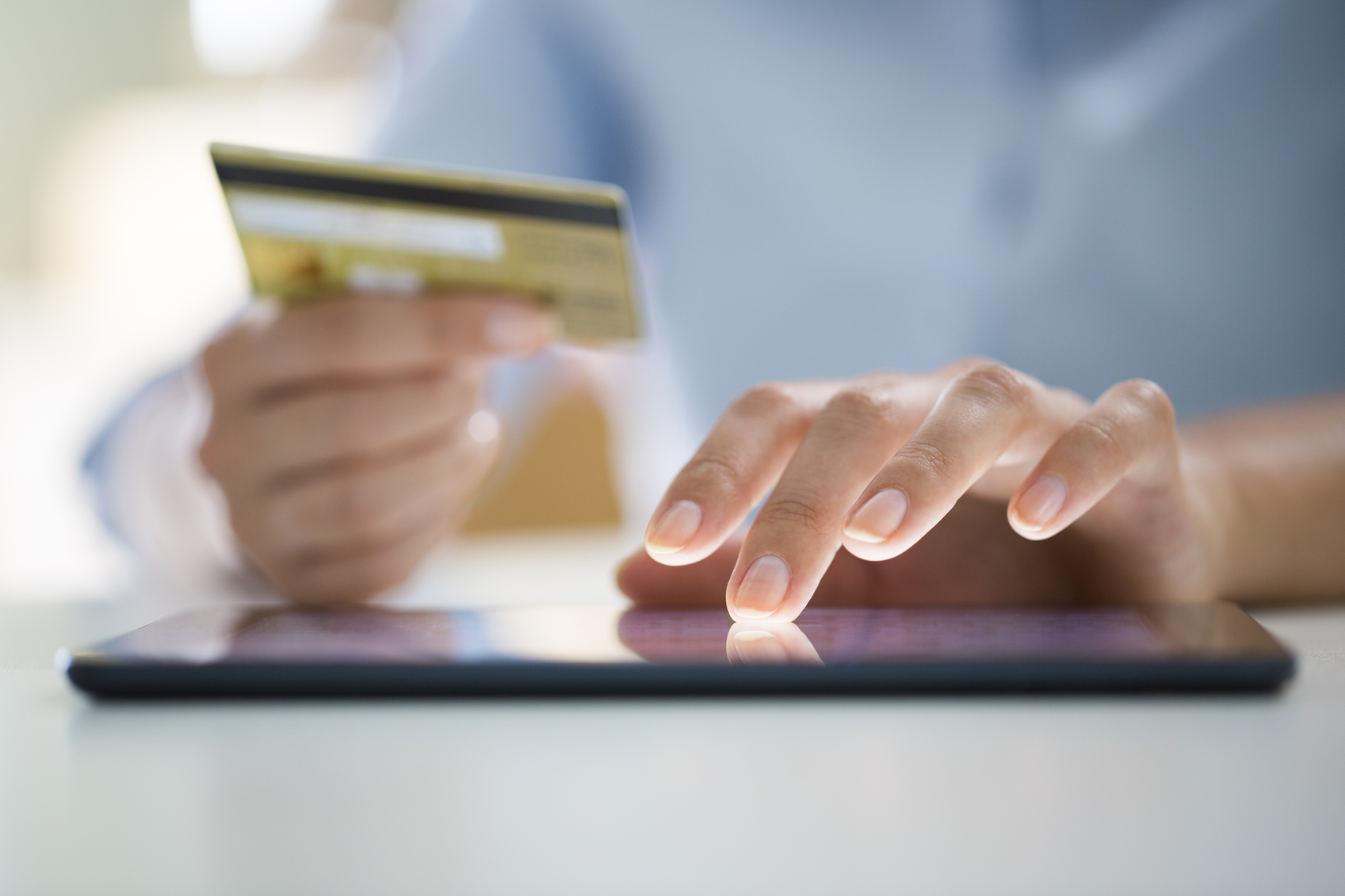 Old rules thrown out
Since the coronavirus took hold in the UK, we've heard a shock retail announcement every day – it feels like we're living in a parallel universe. Be it Zara manufacturing protective face masks to donate to the medical world or LVMH making hand sanitiser, retail seems all jumbled right now.
Another landmark moment came when the government relaxed competition law to allow supermarkets to share stock data, warehouse space, and delivery vehicles.
Logistics services provider Wincanton is one company at the heart of it all, with CEO James Wroath noting: "We have set up a collaborative initiative to work with other companies to make sure we can balance areas where demand is rising (grocery retailing) with where it's falling (e.g. clothing, automotive)."
He adds: "This is clearly important in terms of keeping Britain fed but can also be vital in absorbing costs borne by others experiencing a temporary slowdown."
It just goes to show retailers should be willing to prepare for any eventuality at the moment. In terms of how they interact with customers, that might mean prioritising product ranges suited to a stay-at-home consumers or exploring new services.
Luca Cassina, executive vice president of customer success at online marketplace platform Mirakl, says "Our marketplace operators have found a peak in DIY, and have taken it a step further by offering distance learning options to go along with DIY projects."
Perhaps this painful period will result in new retail companies or lasting concepts being formed, or complete changes in direction for some businesses.
Maria Morais, global industry principal for consumer industries at tech titan SAP, states: "As the world is slowing down, pollution is decreasing.
"This is an opportunity for all retailers to think about transforming their businesses from linear economy thinking to circular economy business models."
Meanwhile, Mike Harris, vice president and general manager for the international division at Bluecore, an eCommerce marketing technology platform, says: "Great businesses are not just built in good markets: Alibaba rose during the SARS epidemic, and Uber and Instagram were both built during a time of economic uncertainty.
"Now more than ever, we are poised with the highest resolution of data and best-in-class technology to be able to flex to consumer behaviour and changing situations on-the-fly."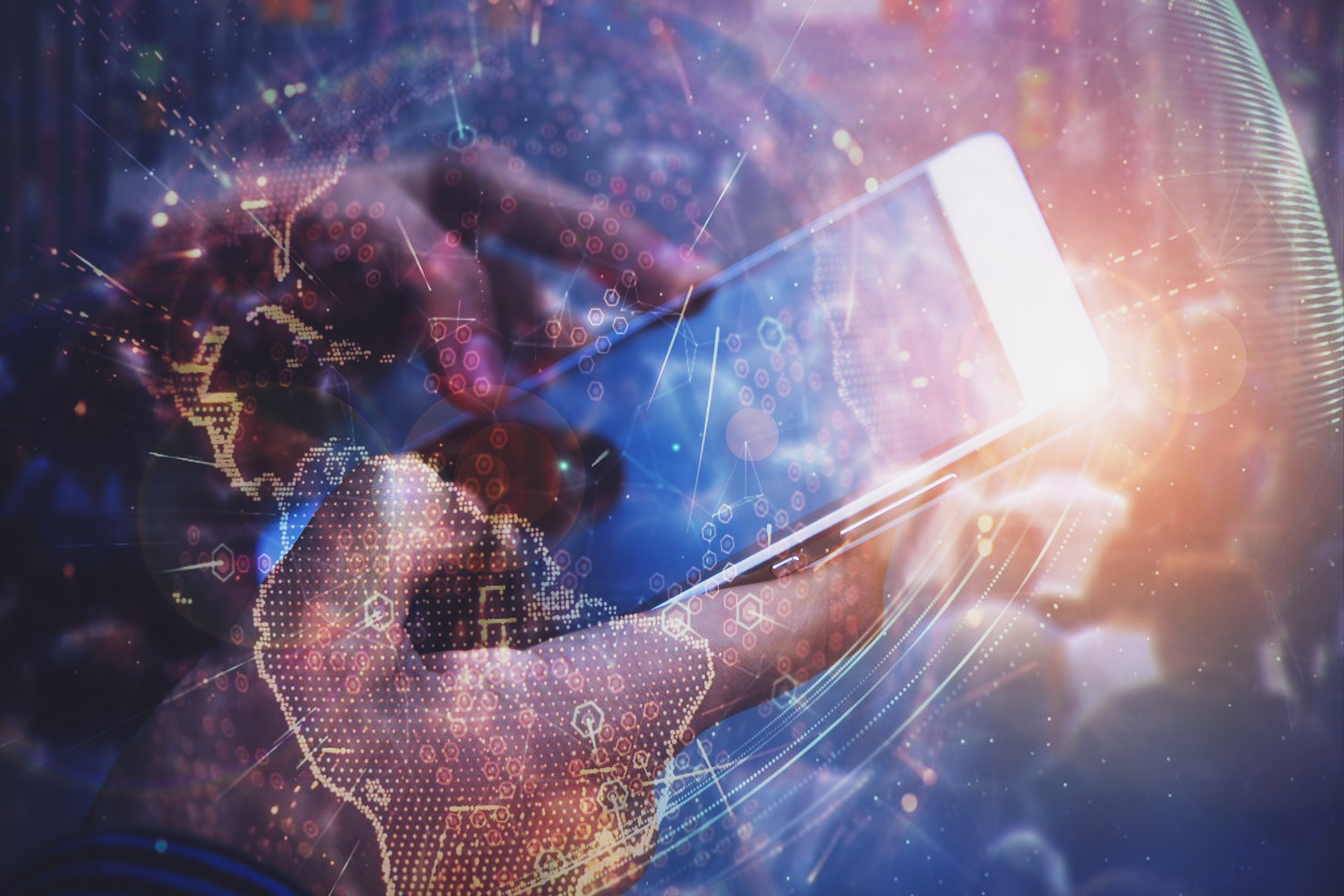 Summary
What has been telling about retail in the health emergency is that some business leaders have a moral compass and others don't. A quick Google News search for "staff pay" should give you the who, what, where and why of that particular debate.
Those doing good in these worrying times stand to reap the benefits once we reach the other side of this ongoing nightmare. Lewis Besley, business development manager at Emailage, a fraud prevention solutions firm, says that might mean aligning with a charity, or communicating to customers about potential new jobs.
"Give consumers a reason to visit your site: try and engage with them on a human level by showing your brand human side," he suggests.
The last word, however, goes to Flora Frichou, senior content strategist at consumer review website Trustpilot: "In uncertain times, the little things a business does to improve their customers' lives can go a long way."
By Ben Sillitoe