By Ellie-Rose Davies, Content Executive at IMRG
While bonfire night last weekend saw explosions and everything loud, this blog article suggests that now, as we approach Black Friday, might be the time to be a little more subtle.
The timeline of customer response
From 2009 – 2011 there was little, if any, interest in Black Friday. It was only from 2012 – 2013 that customers started to think, should we be looking out for these deals? This eventually led to 2014 – 2015 which saw fights and sites falling over across the UK as people became ravenous to pick up discounted items. This passion for sales diluted in 2016 – 2017 as customers started to question, are these deals all that they're stacked up to be? In 2018 – 2019, began the discourse of the mental health implications of Black Friday though this went on the backburner as we entered the pandemic and supply chain crisis years of 2020 – 2021. This year, 2022, the ghost of Christmas past might pay a visit, whereby all negative responses of previous years might resurface and collide.
This collision is probable as many customers this year will have experienced financial anxiety owing to the rising cost of living. There will be some worried about feeding their family on Christmas day, people feeling down about having to lower their Christmas gift spending, worried about the day they have to pay their bills. There will be some customers who should have moved into a new home this year, but with the rising interest rates they couldn't afford the mortgage, so plans changed.
To make things more psychologically challenging, with the increased popularity of retailers participating in Black Friday, customers can't escape it. The discounting messaging is everywhere:
PING PING PING goes your gadget – email, social media, SMS, google ads notification: GRAB THE LATEST DEAL WHILE STOCKS LAST, UP TO 70% OFF SELECTED LINES FOR A LIMITED TIME ONLY, OUR BIGGEST BLACK FRIDAY SALE EVER, MEMBERS SAVE AN EXTRA 10%, GO GO GO, ONLY 2 DAYS LEFT… This is not to mention the customer's subjectivity to the discounting parade that goes on in-store too.
A picture is worth a thousand words, and words are worth a thousand pictures
In sociology, functional prerequisites are basic needs such as food, money, shelter, and clothing. Often the language in Black Friday campaigns sounds forceful, as though participating in the sale is a functional prerequisite for customers. Now, at a time when people are struggling to get or maintain their basic needs, the media might put a renewed focus on the mental health implications of these widespread sales. They might even keep a keen eye to find and target a retailer who perhaps wasn't so sensitive in their campaigning during this period. You probably don't want to be in the firing range.
One way you can increase respectability while still profiting on sales is by putting your customers in the foreground of your marketing strategy, by thinking of ways to soften your messaging by considering its impact in struggling times.
Tune into your emotional intelligence
Going forward, becoming more psychologically aware and implementing best practices in the interest of strained psyches could make all the difference to customer experience.
Mark Elward, Vice President of Enterprise Sales at Huboo voices, 'the downward trend in consumer spending will only become more pronounced as winter progresses, leaving ecommerce retailers potentially facing reduced sales paired with increased operating costs.' Though, 'retailers can take steps to ease these issues if they make a concerted effort to put their customers first during this time of intense financial stress and pressure. This is all while subtly persuading them to part with their hard-earned cash so that retail revenue streams continue to flow in the run-up to peak season.
'They can do so by crunching past data to better understand previous product sales performance across different marketplaces and likely future trends. This will help retailers to map out the special offers and discounts that really make a difference to shoppers, all while hopefully resulting in that all-important sales push.'
Discounting the backlog of less popular items might be a desired choice for many retailers this Black Friday. However, they might not be the most convenient purchases for customers who no longer want to splurge much beyond the bare necessities or their repeat purchases.
Rita Martins, CRM Lead at Ometria argues that instead of 'aggressive discounting that eats at the margin and pouring spend into customer acquisition; retailers can this year focus on finding high-impact opportunities to give customers amazing experiences. This year more than ever, investing in understanding customers and acting upon their interests will be key as customers look for help and clarity in these tricky times.'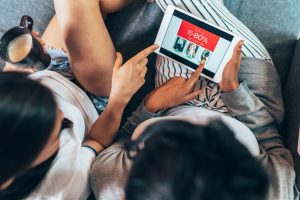 An example is offered by Sara Richter, CMO at Emarsys, whereby 'this Black Friday, marketers can take a personalised approach that taps into customer emotions and shows genuine empathy and understanding of the impact of the cost-of-living crisis. At this time, 51% of purchasing habits come down to what we can afford – so brands might want to offer competitive, personalised discounts that encourage customers to choose them.
'19% of shoppers can no longer afford to be loyal to brands, instead, they seek the ways to maximise their value for money – so brands might prepare to personalise deals to secure and nurture a loyal customer relationship going beyond the single purchase.'
Joe Farrell, Vice President of International Operations at PFS nicely explains, 'by creating an experience where the customer can buy what, when and how they want, retailers can ensure their customers feel valued throughout the sometimes-high pressure Black Friday season.'
Be aware of the implications of external variables
For many retailers, confident customers, an influx of revenue, and zero delivery concerns would be like walking through to Narnia, a fantastical alternate reality. Albeit, retailers can prepare for external variables this month that might make returning customers and smooth processes more attainable.
Mark Elwood at Huboo shares that 'retailers and shoppers alike should be mindful of any strike action that could impact sales and delay deliveries, such as those recently announced by Royal Mail around Black Friday and Cyber Monday.'
This predicament is addressed by Fergal O'Carroll, CRO at Scurri, who exclaims 'heightened anxiety around delivery means that any delay, or issue with tracking, can result in more WISMO (where is my order) queries. Given that tracking usually sits with the carrier and not the retailer, this disconnect can negatively impact customer experience. To create a more mindful experience for customers, retailers can clearly state that delivery timelines may be affected due to circumstances outside of their control.'
Alongside the increased customer demand for fast delivery, there is a growing appetite for more sustainable and affordable delivery options and cheaper returns.
Steve Sneath, Sales Director at Intersoft comments, 'Intersoft's multi-carrier growth is up 33% compared to last year, a sure sign brands are considering more flexible deliveries and possibly more sustainable ways of getting parcels to doors ahead of the peak shipping season. Likewise, a 9% increase in returns is expected over the next three years, according to analysts at GlobalData.
Retailers could look into reducing their carbon footprint by offering paperless returns, as 62% of UK consumers say sustainability is important when making a purchase. Memberships can also offer deals on returns or shipping costs, which increases customer loyalty as well as helps them save money – something many consumers will be thankful for ahead of Christmas.'
There are more ways retailers, specifically those in the UK who export to the EU, can help customers save their hard earned cash says Luca Clivati, Senior Consulting Manager at Sovos. 'On Black Friday, thanks to the application of targeted discounts, UK retailers selling in the EU from the UK can increase the number of products included under the Import One-Stop Shop (IOSS) regime.'
'IOSS simplifies the charging and collection of VAT from the end customer for cross-border trade. It applies to goods shipped from GB to non-taxable end customers in the EU, where the intrinsic consignment value of the supply is under €150. This is a win-win scenario as customers are happy to receive their product paying less and UK retailers will reduce their compliance burden (and duties won't apply).'
When the pressure gets too much
Bobbie Ttooulis, Group Marketing Director at GFS exclaims, 'last year, we saw an uptick in parcel volumes ahead of Black Friday that we are not yet seeing this year. Even though average parcel values are higher with costs going up, consumer spending seems to be behind the curve at this point in time.'
'The burning question that's making the industry anxious: is Peak 2022 going to be delayed, but stand up to expected sales volumes? Or will we see a delay and sales volumes dip below forecast?' The answer to this question remains ambiguous and disconcerting according to IMRG's predictions.
Ultimately, retailers can provide their customers psychological ease in times that are tough by becoming more emotionally aware and helpful, all the while seeing an increase in revenue.
Let's have a mindful Friday. People are under pressure, so let's not be the reason they burst.
---
Do you like what you have read? Be sure to visit IMRG's Blog for more key discussions in the world of ecommerce, and have a look at IMRG's Event Page for exclusive Black Friday content.
Published 09/11/2022