By Ben Sillitoe
Hello peak trading, my old friend. It's here to disrupt retail again.
We've officially moved into golden quarter territory, and retailers will be honing their strategies accordingly.
IMRG data shows this period in 2020 saw a significant uptake in eCommerce revenue, with year-on-year sales growth up by around 30% as early as the third week of October and by the same figure on Black Friday itself. The start of November recorded the highest growth, with sales up by circa 60%.
It was a bumper period for online trading, with Amazon kickstarting the discounting incentives in October and many others following just behind.
"There's no time like Black Friday to drive customer acquisition," as IMRG's Andy Mulcahy said during the trade body's recent Data Week.
Retailers like Next and Sofology won't get involved in heavy discounting around Black Friday, but others – such as Argos, Currys, Asos, and The Very Group – are regular players in the markdown marketing maelstrom. So what is the approach in 2021?
What we learnt at IMRG Data Summit 2021
During the Data Week event, we learnt when might be the best time to start discount marketing messages. The earlier within peak period (if not before), the better was the general consensus from speakers at the event – with curated and well-thought-out discounts preferred to site-wide markdowns.
Made.com's Matt Pollington spoke about how "the build-up, the setting of the proposition, the nurturing of the customer relationship" needs to done throughout the year so that a retailer is ready to convert at the point of an event such as Black Friday.
Boux Avenue's Victoria James said shopper activity on the lingerie and women's accessories retailer's website is starting to have a festive feel. Views of Christmas pages are on the up, with festive shopping "definitely starting to be something she [the customer] is interested in", noted James, with consumers looking for peak-related products earlier than usual.
Therefore, there is an industry confidence shoppers are preparing to spend big again – perhaps not as much as last year, but they are at least ready to take advantage of discounts. Years of discounting has taught them to expect deals in Q4.
So, when to start the significant discounting? IMRG data shows, in 2018, there were many retailers offering Black Friday discounts all through Black Friday week. Each year since, the deals have got earlier, with 2020 showing a significant jump in activity three weeks out.
When taking into account deals not labelled specifically as "Black Friday", the majority of retailers tracked by IMRG offer deals throughout November. This is expected to be the same in 2021, making now the time to get motivated with customer engagement.
As Lee Metters, retail client partner at affiliate marketing network Awin, says: "With a further year of retail disruption, retailers should expect this year to be no different." 
What to consider
Elliott Clayton, senior vice president for media UK at Epsilon, which helps marketers anticipate, activate and prove measurable business outcomes, says: "Brands focused on acquisition should be starting their campaigns now.
"Messaging prospects earlier gives retailers crucial lead time to nurture relationships and build brand awareness. Our research has shown that people who begin receiving messages well before Black Friday have a conversion rate twice that of those who only start receiving messages in November."
He argues that leaving it too late means retailers "lose the ability to engage with consumers as people's focus shifts onto discounts, not relationships".
On a similar noter, Kamran Iqbal, commerce strategist at eCommerce solutions provider PFS, says a study by his company – conducted in partnership with Arlington Research – shows 55% of retailers who started their promotions earlier in 2020 enjoyed higher revenues than the year prior. 39% experienced the same volume.
"This upcoming season will see difficulties mainly with carriers – which are already being heavily reported – and those that plan for such issues will be the retailers and brands that stand out and who will be able to forge a smoother plan to customer retention," he explains.
Garrett Schwegler, programme manager for commerce at Lucidworks, a search and data company, says: "It's important to remember that discounting campaigns during this time of the year are intended to make headlines and get shoppers 'in the door'.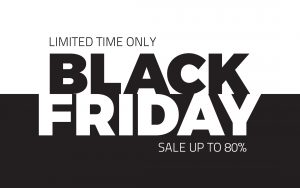 "Additionally, a race to the bottom, in regards to price, is not a proven strategy in establishing customer loyalty. The kick-off to peak shopping is high stakes and the winning formula is a balanced marketing strategy informed by the product discovery platform where the synergy between shopper affinities, discounts, and timing intersect."
Brad Houldsworth, head of product at Remarkable Commerce, an eCommerce platform provider, warns retailers need to ensure their systems are robust enough to cope with the traffic levels demanded of them at this time of year.
"We recommend that a retailer reviews their traffic volumes for the previous two years' peak-trading periods, and plans for coping with up to 20% extra demand," he notes.
Know your own mind (and capabilities)
After a period of unusual demand patterns caused by the pandemic, retailers won't need reminding about not overpromising and underdelivering to their customers.
And with the HGV driver shortage, as referenced by us in an earlier blog, and the consequent supply issues it is causing retailers in the run-up to peak, nothing can be taken for granted in the final quarter of the year.
Andrew Waugh, business services director at digital agency Wunderman Thompson Commerce, says: "Now, many retailers may be discussing whether the Black Friday discounting campaign is viable, as the limit on supply for certain goods may see them scrambling for stock rather than looking at ways to uptick their sales funnel.
"This is especially true for electronic retailers, who traditionally have offered significant discounts on peak shopping periods, but the global chip shortage means supplies are scarce, profits are low – which may make mass discounting a thing of the past."
On that note, Claire Odom, director of client strategy at The Tapestry Agency, a data insight and marketing strategy business, adds: "Only promote products you have in – and switch off campaigns when they're not available.
"Replace blanket site-wide discount messages with targeted campaigns focused on availability and who is most likely to buy. Be strategic and use your customer data wisely to segment your customers accurately."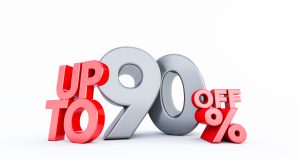 She continues: "Shortages could be an opportunity to concentrate your messaging on loyal customers and their preferences, helping to generate both sales and goodwill."
It all talks to knowing one's capabilities. Blackwell's is a case in point here, with digital director Kieron Smith telling the Data Week event audience the bookseller will this year replicate a successful Black Friday campaign it ran in 2019 and 2020.
With 18 million titles available on Blackwell's website, Smith acknowledged "a flat discount was just going to be impossible", so the retailer opted to sell 12 books – one an hour – with over 70% markdown. The products on offer – 250 of each title, so 3,000 SKUs in total – were not publicised, so book fans logged on throughout the period for a surprise to see what was coming next.
"We wanted to do something fun that said actually bookselling could join in with Black Friday," Smith remarked.
"We found over the last few years it created a conversation between our booksellers and people on our social media channels. We saw a huge amount of fun and engagement and buying lots of other books – we plan to return to it again this year." 
Connectedness
Brian Hennessy, CEO of product information software provider Talkoot, draws attention to how a maturing eCommerce landscape requires retailers to adopt different approaches traditionally associated with this time of year.
"The last era of eCommerce was all about convenience, the next era will be all about relationships and loyalty – real loyalty, not loyalty-programme loyalty," he states.
"Given the current supply chain challenges, it's not shaping up to be the usual 'door-busting-deal' holiday season. It might be the right time to jumpstart your shift to relationship building." 
Make sure those who visit a website in the months ahead, he says, "leave knowing who you are and what your brand believes, like furniture brand Sofology does with its 'Green Friday' campaign."
Indeed, Sofology's James Robinson spoke at Data Week about the retailer's policy not to pressurise customers with short-term Black Friday deals. Instead, it has opted to plant a tree for every sofa order, which has developed into a key peak message.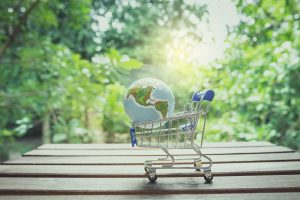 Russell Loarridge, director at ReachFive, a customer identity and access management platform provider, says: "Discounting is one way to attract new customers during peak season, but it will inevitably be a wasted effort if eCommerce retailers don't seize the opportunity to create a personal connection, akin to the one people get when they buy in-store."
Summary
In answer to the blog title question, expect the discounting to begin any day now – it may have already started and it'll certainly ramp up throughout November.
But the important thing for retailers to remember, as many have commented above, is to follow the crowds and play a part in Black Friday if you wish; but just be sure to stay in control of the proposition and use it to foster long-term customer relationships.
By Ben Sillitoe