By Ben Sillitoe
The managing director of frozen food grocer Iceland claimed at the start of September that the UK was "in the midst of a very real crisis that is getting worse every day".
Richard Walker was talking about the nationwide heavy goods vehicle (HGV) driver shortage, which has been exacerbated due to Brexit and the coronavirus pandemic, and means around 90,000 fewer drivers are on the road than needed.
These are the truckers consumers rely on to keep them supplied with food and other everyday goods.
It's impacting retailers hugely, evidenced by half-empty shelves in stores and online availability issues. On 2 September, Walker said Iceland had 100 fewer drivers than necessary and it had reduced the frequency of scheduled deliveries to stores by 15% and cancelled 250 store deliveries a week.
"What's more, this is the first time we have had to cancel store deliveries during the whole of the pandemic," he explained in a blog, calling on the government to add HGV drivers to the "essential worker" list in order to ease immigration restrictions.
"All our suppliers face the same issues, too, so every day we are missing around 10% of the stock we have ordered into our depots. And this is a problem that is getting worse rather than better day by day."
Walker thinks attaching an "essential" label to these workers is vital, although he acknowledges it won't fix the shortfall overnight. So, what else can retailers do in these difficult circumstances?
I had a chat with IMRG solution provider members to get some ideas.
Everyday robots
Inevitably, given their fields of work, IMRG members have lots of advice about ramping up technology investment to help navigate the challenges retailers face.
But it's certainly worth retailers exploring the tools and systems aimed at improving supply chains and movement of products. If not now, when?
Paul Hart, head of logistics at Satalia, a company acquired by Wunderman Thompson Commerce in August that builds artificial intelligence (AI) to help firms with efficiency issues, says technology can help "alleviate the pressure" of employee shortages.
"When successfully implemented, routing and scheduling systems maximise precious resources and reduce the number of vehicles and drivers required, subsequently increasing key operational metrics like drops per hour," he suggests.
"Similarly, warehouses are another huge area of opportunity for retailers to innovate. AI can be introduced to optimise efficiency in labour heavy tasks such as picking, packing, and loading to overcome employee shortages."
Callum Campbell, CEO of Linnworks, an eCommerce management software provider, says mitigating any supply chain issues that impact on a retailer's ability to source products and meet customer demand requires "strong inventory management capability that will give you insights into your stock availability and your sell-through rates".
"This information can be leveraged for better inventory planning and forecasting, and make better decisions on pricing and product placement across your selling channels," he notes.
Barley Laing, UK managing director at Melissa, which helps retailers verify customer addresses and contact details, advises use of geocodes which "deliver latitude and longitude coordinates in order to gain pinpoint 'rooftop' accuracy".
"This way retailers can obtain precise, plotted coordinates to improve logistics and decrease shipping costs, while reducing the chance of the dreaded and costly – both in monetary and customer experience terms – 'return to sender' scenarios."
Coat of many colours
For Ben Kaye, eCommerce and order management systems (OMS) expert at Mintsoft, which provides warehouse and OMS technology for retailers, and Christophe Pecoraro, managing director for Europe at eCommerce solutions provider PFS, say it's crucial retailers give themselves options.
"Whilst you may be tempted to lock in otherwise variable rates and forge a loyal partnership with just one courier, this will stunt your ability to offer infinitely better options and wide-ranging services," states Kaye.
"Instead, consider implementing a multi-courier strategy as this will provide you with more options to ensure final-mile delivery – despite the driver shortage – and offer enhanced customer experiences." 
Pecoraro adds: "Brands will need to up their game and have more than one contingency plan up their sleeve, considering multi-node, pop-ups, micro-fulfilment centres, for a starter – all to shorten the supply chain as reality involves increased transportation costs and issues with keeping an eye on the spread of inventory.
"Considering sustainable shipping models, such as right-size packaging and delayed delivery options, can ensure more packages can be consolidated on one truck."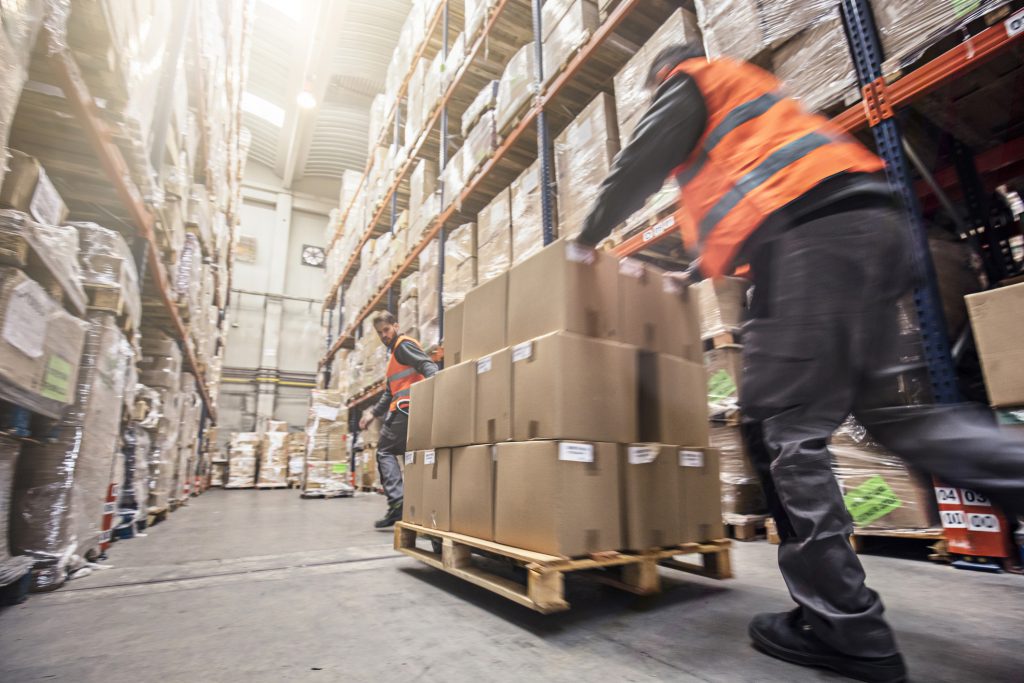 Give a little respect
All of the above comments provide some practical supply chain technology advice, but retailers should perhaps also think about the bigger picture.
Be it NHS staff, refuse collectors, front-of-store retail staff or warehouse operators, the concept of who are society's key – and important workers – has been a huge topic of conversation during the pandemic. After the height of the crisis in 2020, there's now a need to treat and support these people in a way that befits their contribution, and goods drivers should be included in that debate.
Emily Hakner, associate director of product at Ask BOSCO, a digital marketing intelligence company, says retailers need to make the role of the HGV driver more attractive to applicants in the first place – "and especially those who are Gen-Z".
"Retailers need to encourage applicants that they will have job security, plenty of rewards and incentives to their jobs," she explains.
"They'll be given the correct training and ability to progress in their careers, as well as giving them the relevant amount of time off. These are things retailers need to do from now to end this driver shortage going forward in order to sustain the industry."
Rory O'Connor, founder & CEO Scurri, a delivery management software provider, says in the absence of manufacturers finding the right AI and tech to support autonomous driving for fleets, an interim solution is required.
"Fair treatment of staff is the clearest way to incentivise people to move into the available jobs in the sector," he argues.
"The demand is clearly for people. The most effective method of meeting that demand is for retailers and delivery providers to create a positive environment for workers that overshadows the current uncertain landscape."
Money talks
One way to create a positive environment centres on pay. John Lewis Partnership, Tesco and Aldi are among the retailers to have started advertising for HGV driver jobs with inflated salaries since this crisis unfolded.
Iceland too has upped pay deals for its drivers, but as Walker has been on record saying, it won't fix the wider issue of availability.
"Ironically as we and other food retailers have raised our pay rates to ease our own driver shortages, we have worsened the problem for suppliers," he said.
"We are all fishing in the same inadequately stocked pond."
Summary
It had been pretty clear government intervention was required some time ago, and last week it came in the form of an announcement that up to 50,000 more HGV driving tests will be made available each year thanks to streamlining of the testing process.
Although transport secretary, Grant Shapps, argued standards would not be compromised by the proposed changes – which still require parliamentary approval – the Road Haulage Association says it's a step backwards for industry safety.
Either way, with Black Friday and Christmas on the horizon, it seems retailers need to get creative to ensure they can continue to get goods from A to B. New investment in technology may well be needed – sophisticated supply chain and inventory management is arguably key to success in peak season more so in 2021 than it has ever been.