By Ben Sillitoe
Every year, department store chain John Lewis publishes its How We Shop, Live and Look report, detailing trends based on annual sales activity and consumer behaviour.
Among the noteworthy points from the 2021 version was how online shopping became a much bigger part of people's lives, while – more specifically – searches and sales for aviator sunglasses and flare jeans rose due to the popularity of TV series, The Serpent.
John Lewis said between May and August sales of waistcoats rose by 114% as Line of Duty fever swept the UK, and The Friends Reunion in the summer apparently created a wave of 90s nostalgia. Home and garden ranges performed well in 2021, it said, which is in line with general industry statistics generated by IMRG's research.
Neck tie sales were down 75% in 2021 and, despite their brief comeback in 2018, thongs were off the menu as consumers opted for more comfortable and practical underwear this year. All these findings fit neatly with the more home-based, virtual communication-led world we've evolved into during the pandemic.
The report is always a good read, and inevitably it gets one thinking about how society will move on a year from now.
John Lewis predicts more circular thinking from consumers in the coming 12 months, as concern for the environment intensifies. It also hints at the rise of the metaverse, or more specifically, online places where friends and family can hang out.
And from a product perspective, a greater interest in nostalgia tech is on the cards, as people continue to seek comfort in recognisable things during these uncertain times.
Adding to the future gazing mood, the IMRG community has suggested plenty of other things retailers might want to focus on in 2022.
Growth of eCommerce, but in a more relevant manner
Alex Naughton, head of buy now, pay later solutions provider Klarna's UK & Ireland operation, suggests the pandemic has "fed our eCommerce habit" but urges retailers to think about the grow of digital commerce alongside store experience development.
"With today's shoppers using multiple channels to search and spend, consumers want a fully integrated experience both online and in store – and that means in 2022, we're likely to see many retailers continuing to invest in their omnichannel strategies," he says.
"But many shoppers don't see brands' online and in-store operations as joined up enough. And, unless retailers take time to understand their customers' expectations, this potentially damaging disconnect – between what shoppers want from their shopping experience and what retailers think shoppers want – could see brands lose loyal customers turned off by a shopping experience that's not fit for the 21st century."
Ben Foulkes, senior business development director at Epsilon, which helps marketers anticipate, activate and prove measurable business outcomes, says retailers and brands need to get planning now for online advertising infrastructure changes on the way.
"One overriding theme is that brands need to understand and market to their customers as individuals as well as place a premium on the value exchange taking place for their customer's data," he states.
"With changes around privacy being commercialised by Apple and Google and the eventual, but slow, death of third-party cookies, the importance of understanding the value of first-party data, zero-party data and true digital identity are coming to the fore. Retailers must get this right now to ensure in the future they are still able to engage with their customers in a way that is personalised, relevant, timely and specific to them."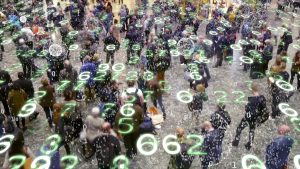 Russell Loarridge, director at ReachFive, a customer identity and access management platform provider, agrees retailers need to do something about improving personalisation in the year ahead.
"Many retailers have only just started to ask the basic kinds of direct questions online to customers that you'd expect any high street assistant to say on day-one during their in-store training," he explains.
"2022 will be the year that retailers are forced to wake up to really knowing who their customers are by asking them personalised questions which encourage insightful meaningful responses, instead of guessing what is in the brains of the shoppers browsing around their virtual shops."
Ben Kaye, eCommerce and order management system (OMS) expert at Mintsoft, which provides warehouse and OMS technology for retailers, hints at the need for a change in pace of retailer investment to meet shopper demand and expectations online.
"As the online shopping boom continues, consumers are looking for seamless experiences – this includes the ease of finding the product they are looking for, easy payment options at checkout and a choice of delivery options – [for example,] speed, cost, sustainable," he notes.
"Whilst there are no doubts that there is technology out there to make aspects of picking, packing and shipping an order to the end customer a lot easier, many online retailers are slow to make digital investments."
Maintenance and development in the online space
We covered in a previous blog the next steps pandemic eCommerce start-ups need to consider as they build out their propositions and grow commercially. But retailers of all shapes, sizes and history need to consider the benefits of continuous development.
Garrett Schwegler, programme manager for digital commerce at search and data company Lucidworks, predicts 2022 "will be a year of maintenance and integration".
"In the long term, online retailers will be working to maintain the digital commerce gains made during the online shift in the pandemic and keep these new shoppers loyal," he adds.
"In the shorter term, we'll see a focus on technologies that help retailers mitigate ongoing supply chain disruption and better merchandise and personalise the consumer offering amidst stock shortages."
Emily Hakner, associate director of product at digital marketing intelligence company Ask BOSCO, expects mounting consumer demand for services related to eCommerce to continue into 2022.
People expect, on average, a two-day turnaround time on online orders, she says, adding: "Similarly, the need for digital flexibility will continue to make itself known."
Hakner comments: "With more and more small businesses entering the online space, the level of competition is only growing, so digital marketing strategy and adaptability will be a big part of 2022 for eCommerce retailers."
On consumer expectations, Paul Clarke, chief product & innovation officer at payment processor Cashflows, says: "The unprecedented shift to online shopping means that customers expect seamless checkouts, omnichannel experiences, fast delivery, and beautiful websites that are easy to navigate, and without them, retailers won't be able to compete."
A greener 2022
This blog comes to you just ahead of Black Friday, but as I expect you'll see there will be more companies adopting a 'Green Friday' stance this year. It will manifest itself in the form of companies making social and planet-focused pledges rather than offering discounts traditionally associated with this time of year.
Check out what Patagonia and Sofology do in this space. Vivobarefoot, too, is raising the profile of resale and repair at this time of year, trumpeting the benefits of more circular business models.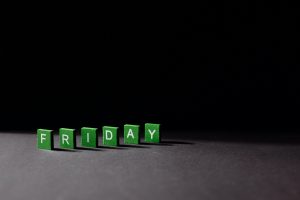 Robert Davinson, global content analyst at Awin, an affiliate marketing network, says: "With numerous businesses incorporating ethical considerations into their own company goals for the new year, there's no doubt we'll see increased innovation and investment in this space.
"In the affiliate channel we're already seeing a growing number of partners that are helping shoppers make more ethical shopping choices online."
Mel Tymm, industry principal at Maginus, an eCommerce and fulfilment technology company, foresees a further shift towards "green eCommerce" and retailers prioritising sustainability.
"Consumers today are becoming much more conscious about their consumption and retailers must respond to changing consumer needs," Tymm notes.
"Brands are now beginning to make sustainability a central business objective, whether that's through last-mile optimisation or developing smarter, paperless warehouses, which is ultimately likely to positively influence sales."
Payal Hinchocha, director for customer engagement solutions GTM at marketing software provider Emarsys, says: "Conscience and ethics remain an important voice in the room.
"John Lewis' report states that "we are seeing greater consciousness about our planet in Britain's households," and that's reflected in our research: almost three quarters (73%) of UK shoppers don't buy from retailers if they don't agree with their ethics."
She adds: "Failing to address the ethical concerns of consumers is actively detrimental to a company's bottom line."
A supply chain focus
Right now, as we approach Christmas and – more immediately – Black Friday, questions around supply chain robustness and the ability to get goods from A to B across borders is front and central in many retailers' minds. Blockages, shipping red tape, reduced availability of cargo containers and a drop in numbers of HGV drivers in the UK have all contributed to disruptions in supply chain efficiency – and won't be fixed quickly.
Andrew Norman, managing director shipping software company ShipStation International, says it will continue to impact the way retailers do business in 2022.
"Whilst the disruptions of Covid are somewhat dissipating, it's highly likely that businesses will further implement measures that better protect them from future supply chain collapses," he explains.
Stuart Barker, general manager for Europe at eCommerce technology company Comestri, argues that how supply chains are managed will play a role in whether or not a retailer is successful or not.
"Shoppers are more digitally savvy; they're finding it easier to compare price, delivery options and returns policies from retailers, brands and marketplaces," he comments.
"The power of now is important to shoppers; who has inventory available close by? How soon can it be delivered or can I click & collect? Shoppers are relishing in the ability to shop when and how it suits them and that's not likely to change any time soon."
He adds: "This puts the retailer under incredible technical pressure – it requires new capabilities and new technology to solve."
Summary
From an events perspective, next year sees a first ever winter football World Cup, while the final series of Peaky Blinders has been mooted for early 2022. It will therefore be interesting to see what impact this has on purchasing habits throughout the year.
Holiday firms are reporting strong figures in terms of consumers booking foreign trips for the months ahead, too, so that will inevitably dictate some 2022 buying trends – and create a point of differentiation with this year.
As ever, lots to think about for retailers as another new year dawns.
Published 25/11/21