What's next for pandemic online retail start-ups?
By Ben Sillitoe
Online marketplace eBay reported in July that there was a 237% rise in the number of new small businesses – those with an annual turnover below £250,000 – created on eBay UK between March 2020 and March 2021.
Calling these organisations "pandemic start-ups", eBay explained that the new businesses cumulatively sold over 72 million items through eBay UK during that time.
Anecdotal evidence suggests many other, non-eBay seller small retail organisations have emerged in the last 18 months too, meaning so-called pandemic start-ups have popped up all over the place.
From local farm shops commercialising their websites with online payment and click & collect capability, to those entering the world of digital marketplaces for the first time, these business range in look, proposition and sector focus. But all of them will be thinking how can we go from pandemic start-up to established digital player?
Get out of your own head
Often, as Mike Antwoon, sales director at delivery company Yodel, says, the new businesses to emerge are a case of people "investing their time in turning their hobbies into online businesses".
It's great that people are following their passions with new ventures, but the key question to continue asking – as always in retail – is does someone else love your idea as much as you do? In short, what does the consumer want?
Mike Hayers, senior sales manager at shipping software company ShipStation UK, explains: "To continue to thrive during and after the pandemic, online retail businesses must put customer satisfaction and loyalty at the heart of everything."
A recent global study looking at eCommerce after Covid-19 by ShipStation, found more than 85% of consumers stated the desire for full visibility into expected shipping timelines before making online purchases, while 72% expect retail stores to offer click and collect delivery options indefinitely.
Offering some further insights into what consumers want, Raviteja Dodda, co-founder & CEO of customer engagement platform provider MoEngage, says: "The changing customer is more expectant in that they value convenient and personalised experiences more than anything else – our survey also backs this belief.
"When asked what frustrates consumers the most about their experience with a brand, 27% said that brands suggest irrelevant products and 16% said when brands don't remember their preferences through previous purchases."
Build the tech stack
At the start of a company's life there is no legacy and there is a blank canvas on which to create exactly what one wants from their organisation.
You'll often hear multichannel retailers bemoaning the issues with legacy technology, systems and operations that complicate life when they need to change direction or modernise. Building in agility is crucial for start-ups, says Tina Aird, EMEA industry and audience marketing manager at Microsoft Advertising.
Barley Laing, UK managing director at Melissa, which helps retailers verify customer addresses and contact details, adds: "The start-up stage is the best time to bring on board relevant tools and services that will deliver exceptional customer contact data quality and effective ID verification.
"Otherwise, the process will potentially be more costly and time consuming if implemented further down the line."
Technology investment must run from front to back of a business, and start-ups need to get the right people in place to oversee the implementation and management of it, according to Andy Harding, UK managing director of buy now, payer later solutions provider Openpay.
"While it's a tricky time for retailers, investment in online-focused staff and technology will only pay off in the long-term," he argues.
"If retailers stay innovative, offering smooth checkout processes and flexible payment plans, consumers will recognise the growth of the businesses' size and reputation and likely reflect it in their spending."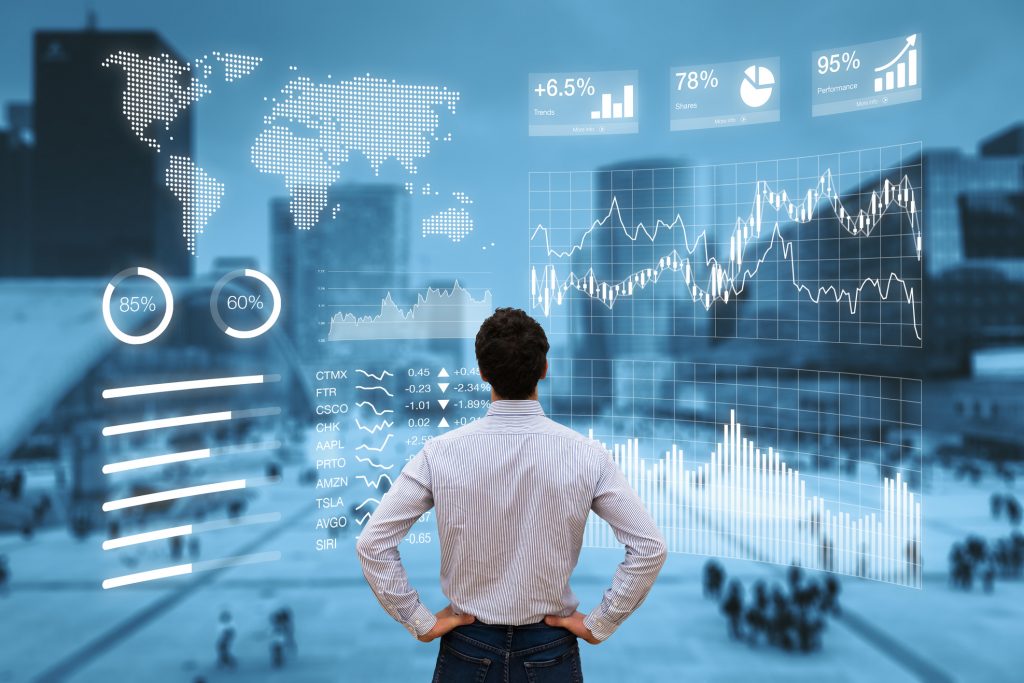 Nail down service levels
For start-ups, it may not have become apparent yet – but retail and eCommerce represent a competitive landscape. Think of the churn of retailers we've seen come and go in the UK over recent years – it's a battle to stay on top of your game.
It means service levels are so important; start-ups cannot take their fresh new product and proposition for granted by not backing it up with compelling customer care.
Rory O'Connor, founder & CEO of Scurri, a delivery management software provider, says: "For start-ups looking to continue to thrive, focus should be on the service they provide their customers, both during and post purchase.
"Retail is beginning to open up, and while consumer habits have shifted, if the customer feels as though they may benefit more from the service provided to them during the physical shopping experience, they may forgo the convenience of online shopping."
Brad Houldsworth, head of product at eCommerce solutions provider Remarkable Commerce, cautions: "It is important for start-up retailers to sell their product in as many online locations as possible, and being price sensitive against competitors, which often means sacrificing margin so an order is barely profitable – yet the brand and product reach is optimal."
And for Claire Grattidge, business manager at eCommerce solutions provider PFS, online start-ups should forget the final part of the journey at their peril.
"For digitally-native start-ups it will be key to ensure they provide an exceptional customer experience that stands out in a crowded online space," she explains.
"A memorable unboxing experience is a critical component to ensuring a lasting impression that encourages customers to reward an online shop with their wallet. Simple, personalised touches in the unboxing experience will go a long way."
Things change – often quite quickly
Aird cites some patterns Microsoft Advertising has seen emerge in recent months, as evidence of the fast-changing digital world.
"Start-ups and retailers who are new to online also need to be wary that consumers' search journeys have lengthened and become more complex," she explains.
"71% of consumers make 11 or more searches over several days before making a conversion. Brands must think about how to influence their target audience throughout that journey."
And Scott Donnelly, digital strategy director at online marketing agency QueryClick, adds that the world start-ups entered last year is not the same any more. Online as a percentage of total retail sales has dropped down this year, as stores reopened.
"One of the main challenges to continued growth of these new online start-ups is the shift away from captive online demand," he notes.
"We've seen a shift in customer behaviour moving back to brick-and-mortar stores post-pandemic – albeit it at a lower level than the pre-pandemic split. Couple that with increased saturation and rising costs to attract customers out with marketplace environments, this means that growth is going to be more challenging, and more expensive than it was previously."
Donnelly adds: "The focus has to be on creating a long-term, viable online businesses that can perform in the now, and in the future."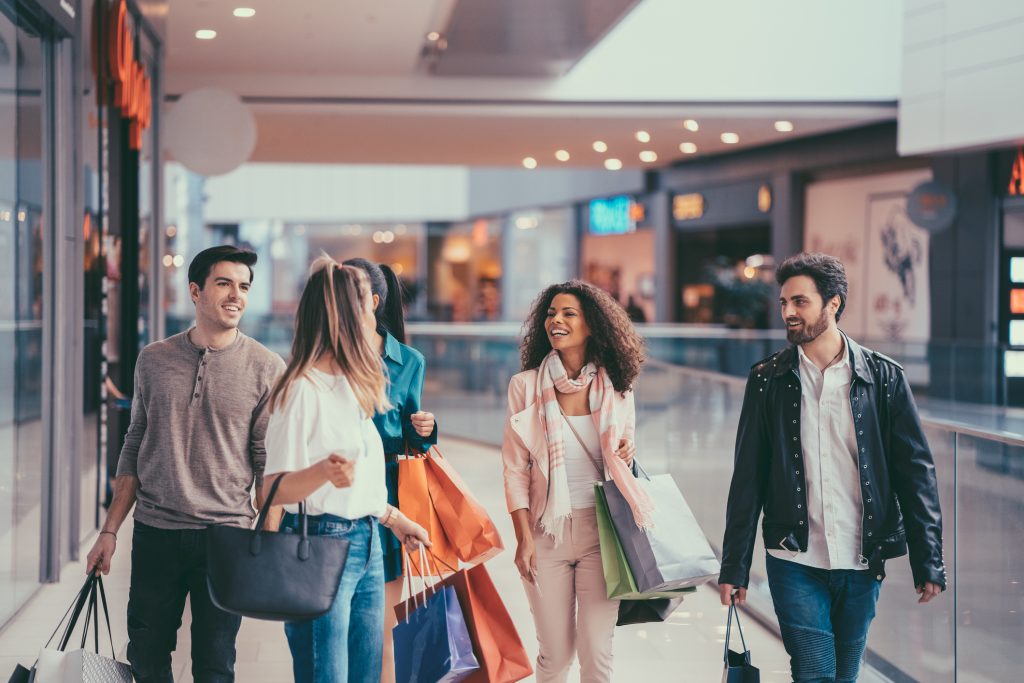 Summary
According to eBay, home & garden, electronics and fashion were the most popular categories for new businesses setting up on eBay UK in the last year. The former two tallies with IMRG research which shows these sectors raked it in online throughout the health crisis, but fashion has faced more challenges to drive trade on the web.
Whatever a start-up's business sector, though, hopefully this advice from our members gives them some guidance on what comes next. But they'll also have to hope consumer sentiment remains strong for what it is they offer.
As Rob Hattrell, head of eBay Europe, says: "Business will be paying the price of Covid for years to come, and it's small businesses that will bear the brunt of this."
It is therefore now "more important than ever", he adds, for consumers to shop small and shop local – online or in store – whenever they can.