By Ben Sillitoe, Retail Journalist & IMRG Content Contributor
Last year I wrote a piece for this blog asking why several multichannel retailers were launching marketplaces.
The IMRG community provided many great reasons as to why it made sense for retailers to adopt this model.
Some 15 months later, things have shifted up a gear. We can now add Superdrug, Mountain Warehouse, and B&Q to the list of retailers offering online marketplaces for their customers, and we'll soon be able to include Made.com and Boots to that collection of businesses.
There are plenty more dabbling in this space, and exploring its potential. But what is it that is so attractive about it – and why now?
Callum Cambell, CEO of Linnworks, says: "The modern consumer wants to shop as conveniently as possible – and marketplaces offer that convenience.
"For retailers, the marketplace model is a smart strategy to meet the expectations of customers while giving sellers a way to expand their audience, especially on an international scale."
Scale and partnerships
Matt Walburn, customer, marketing & online director at Superdrug, who is leading the development of the health & beauty (H&B) retailer's marketplace, described the move as "a vital step for our business as we look to strengthen further our role in H&B retail and start to build into new associated categories".
He also said the retailer had been looking at how it could bring in "innovative and growing brands" more quickly and in a way whereby it could test consumer reaction.
"This is a crucial next step in bolstering our online and offline strategy; marketplace inventory will eventually be available to purchase virtually in-store as well as online," he said.
"This launch will make a listing with Superdrug now possible for more up and coming brands and give our customers a wider range to enjoy, from luxury to trending beauty and wellness hacks."
Breaking that down, you can describe it as a confluence of supply chain restrictions, a realisation it can do more with its assets, and a desire to work with a greater number of brands in a more flexible manner.
Having chatted to several other retailers, I'd add factors such as greater consumer confidence in online retailing, better technology capability, and the general evolution towards decentralisation as reasons marketplaces are growing in popularity.
Marketplace models come in different forms, but in general they allow the operator to outsource stockholding, fulfilment and distribution, and – in some cases – brand marketing.
James Humphrey, vice president sales in the EMEA region at Salsify, notes: "Taking full advantage of marketplaces provides retailers the opportunity to expand their offering, and brands to grow sales and reach new customers.
"Marketplace expansion allows more sellers to enter the space, providing shoppers with even more options. This means brands need to invest in curating improved content. By building content-rich, consistent brand experiences across the product page, including enhanced product content, which is key for driving conversion, brands can stand out from the crowd and improve their search rank, and win on the digital shelf."
Olivia Gates, tax technology solutions manager at Avalara, agrees with Superdrug's Walburn in terms of the flexibility marketplaces bring, calling them "a fantastic way for businesses to test the water in new markets before attempting a full cross-border initiative".
But that's not to say online marketplaces don't come with their own challenges.
Gates continues: "Although your business will take on less risk, selling through a marketplace comes with its own challenges. This includes dealing with tax obligations. In the European Union, the marketplace you're selling through is responsible for the collection, reporting, and remittance of VAT for sales by a third-party seller.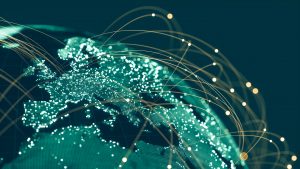 "However, this doesn't mean sellers have no responsibilities when it comes to VAT – make sure you have a reliable digital solution to take care of any compliance obligations that do come up."
On the subject of tax, Karolina Fialkowska, senior consultant here at Sovos, added: "When selling their goods from outside the UK with a value of £135 or less to UK resident consumers, the liability to account for UK VAT shifts to the marketplaces.
"This also applies for the goods of the higher value if they're located in the UK at the point of sale and are sold by the overseas retailer. These rules not only ease the VAT compliance obligations for retailers but also create a win-win and strong relationship with the marketplace."
Trust in marketplaces
Paula Bobbett, chief digital officer at Boots, told me that she plans for her retailer's marketplace to launch in spring 2023.
She cites positives around range expansion, new brand partnerships, and showing Boots is evolving with the times. When questioned on the potential pitfalls of the marketplace, including the handing over of control in the consumer relationship to partner brands, she said it's something the company will monitor closely.
"We see ourselves as making sure it's a curated marketplace – not the same SKU from multiple providers," she explained.
"Boots has a reputation to uphold in terms of trust and will do its due diligence with brand values, and how it measures brand performance by collecting ratings and reviews, and looking at returns rates, delivery, and fulfilment."
She said: "All suppliers will have a rating. We already do that with some of our dropship suppliers. If they're not performing we'll obviously have to have conversations with them."
Scurri's chief revenue officer, Fergal O'Carroll, adds: "Customers profit greatly from marketplaces, with unrestricted access to a vast array of items, competitive prices, and the ability to evaluate the choices easily.
"Marketplaces boost customer trust by providing unbiased peer-to-peer reviews, as well as offering more detailed information on product features and availability."
Marketplaces for second-hands goods is an interesting sector to look at right now, too, with lots of commercial activity in this space over the last few years.
Vestiaire Collective sells pre-loved designer items online, connecting second-hand products from the likes of Alexander McQueen to people who want to buy premium goods for a reduced cost. Luxury house Kering took a 5% stake in the platform last year, seeing the positive potential of buying into more circular business models as environmental concerns stay high on the agenda.
Elsewhere, we've recently seen South Korea-based internet company Navar acquire US second-hand marketplace Poshmark for a deal reportedly worth over $1 billion. Vinted – another marketplace – is also set to acquire rival European platform, Rebelle, for €30 million.
This intersection where marketplaces meet the resale market looks like being a vibrant one.
Indeed, Boohoo-owned PrettyLittleThing launched its own pre-loved online marketplace earlier in 2022 in a concerted effort to create something more sustainability focused and a move away from its 'fast fashion' heritage.
The marketplace shift
The last piece I wrote on this subject ended with the suggestion successful retail relies on "joining the right channels for your business and your audience". I didn't advocate for all retailers to launch an online marketplace, although I acknowledged there was space for more.
The last 15 months have proved that to be the case, but it could actually be a greater shift than I first thought. Some of the biggest UK retailers in the business are going in that direction, and despite certain risks around losing overall control of the product-to-customer journey, they are currently focused on the perceived positives.
As Carl Moore, managing director of e-fulfilment at Wincanton, says: "Online shopping became essential during the pandemic.
"Some people are returning to pre-pandemic shopping habits, but, with the cost-of-living crisis, brands are now competing more for consumer attention. Whilst e-commerce has progressed significantly in recent years, there is still so much untapped potential for retailers to grow their brands."
Ben Scherpenbergs, director, business management at PFS, adds: "At some level, brands will continue to want and need to remain in control of the customer journey: discovery, conversion, post-purchase.
"So, in our opinion this will not end traditional D2C commerce."
Retailers view marketplaces as a way to drive revenue and offer more for their customers, and – importantly, reflecting those that have disrupted them in recent years – it is dawning on them they don't have to do things in the way they did them before.
Published 17/10/2022