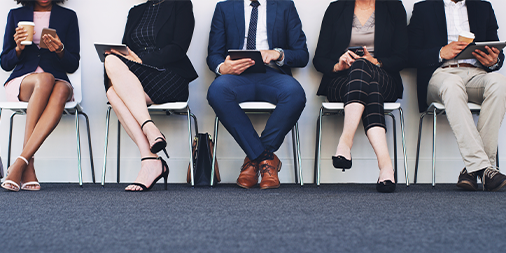 By Ben Sillitoe
I had to book an appointment at the local tip the other week, which was a novel experience.
You stick your address and number plate in the online system and choose your slot. The local council is doing it to manage traffic and ensure social distancing measures are adhered to as waste and recycling centres reopen after coronavirus lockdown.
Once booked, I received an email and was told to show my reference number on arrival, which is what duly happened. All in all, apart from the overspill of lockdown household and garden waste I had to lug with me in the car, it was quite a smooth process.
It was effectively an eight-day virtual queue to use a local service. And this type of interaction is something consumers might get accustomed to over the coming months, as businesses continue their incremental reopening following lockdown.
Virtual queues are being implemented or considered in or outside shops, too, as retailers – from Asda to John Lewis – look to ensure they can exert some crowd control without turning away people approaching their doors showing a willingness to spend.
And most importantly, in the face of a deadly virus that continues to strike, albeit at a reduced rate in the UK, it's a necessary safety measure for customers and retail staff alike.
As Alecxa Julia Cristobal from digital payment provider AsiaPay notes: "By bringing the virtual queuing management system into the business framework, it can contain the spread of the virus that is a pivotal factor in this new normal."
New queue etiquette
Some brands – most notably service-led organisations such as mobile phone retailers – have used this in-store technology for some time. It's not unusual for them to meet and greet a customer, take their details, and put them in a virtual queue before sending them a mobile alert when they're ready for the interaction.
In this case, it provides customers with certainty. It gives them a chance to go and do something else, or peruse the rest of the shop – there's no ambiguity in terms of waiting time that so often causes consumer/retailer friction.
But for many retailers and brands, the concept of an in-store virtual queue is completely new.
Asda's deployment of the technology in one of its Yorkshire stores – to help manage traffic – prompts customers to check-in via QR code, text message or via a store host. This triggers an estimated time and queue position tracker, and gives shoppers a chance to wait in their car or a neighbouring area until entry to the supermarket is permitted.
You can see how this would be helpful, particularly on cold and rainy days. It may be summer now, but many of the coronavirus-prompted social distancing measures we've seen aren't going away any time soon, meaning queues outside stores in bad weather are a distinct possibility unless more of this technology is put in place.
Like click & collect, there's a pre-booked slot for customers to shop. Indeed, some virtual queuing systems can be set up to ensure a more managed, monitored, and personalised click & collect service.
Joe Farrell, vice president of international operations at PFS, an eCommerce solutions provider, says: "When considering virtual queueing as a means of increasing capacity within brick-and-mortar stores amid social distancing restrictions, retailers should consider solutions designed to create more streamlined BOPIS [buy online, pick up in store] operations.
"PFS's RetailConnect solution, for example, equips stores to efficiently fulfil online orders using store inventory for BOPIS or store-fulfilment operations. The solution can help move customers in and out of the store at a quicker pace and keep the queue flowing."
Where there's change, there's opportunity
Building a virtual queue for in-store shopping has other benefits, of course.
Not only is it an obvious example of retailers combining their digital and physical platforms – something so many organisations have been trying their best to do for some time – but it also provides a customer data capture and marketing opportunity.
And for some companies, offering customers mobile communication in a store is just very in-keeping with their brands.
Mobile network O2, for example, reopened its stores with a promise to customers they would skip queues and instead join a virtual system, receiving a text when an adviser is ready to assist them in a personal one-to-one appointment.
O2 said its store teams spent the first phase of lockdown working with experts to redesign its stores in line with the safety guidelines, with particular attention given to issues surrounding small shop space and face-to-face customer service.
Gareth Turpin, sales, service & retention director at O2, comments: "Retail has changed in the wake of Covid-19, and we need to make sure we adapt to that change.
"We have regrouped and worked out how our stores and our tech can be used to help customers and staff. The result is a more personal service which also saves customer waiting time."
Research group GlobalData acknowledges retail technology is being used by stores in many ways to ensure "hygiene-centric shopping experiences", now lockdown is easing. It says increased competition from eCommerce, reduced foot traffic, and low consumer confidence means there is a pressing need for physical retail to boost its digital capabilities.
Venkata Naveen, disruptive tech analyst at GlobalData, remarks: "Tech-enabled applications like virtual queuing, footfall analytics, contactless payments, self-checkout and chatbots have suddenly seen an uptick at point-of-sale for retailers."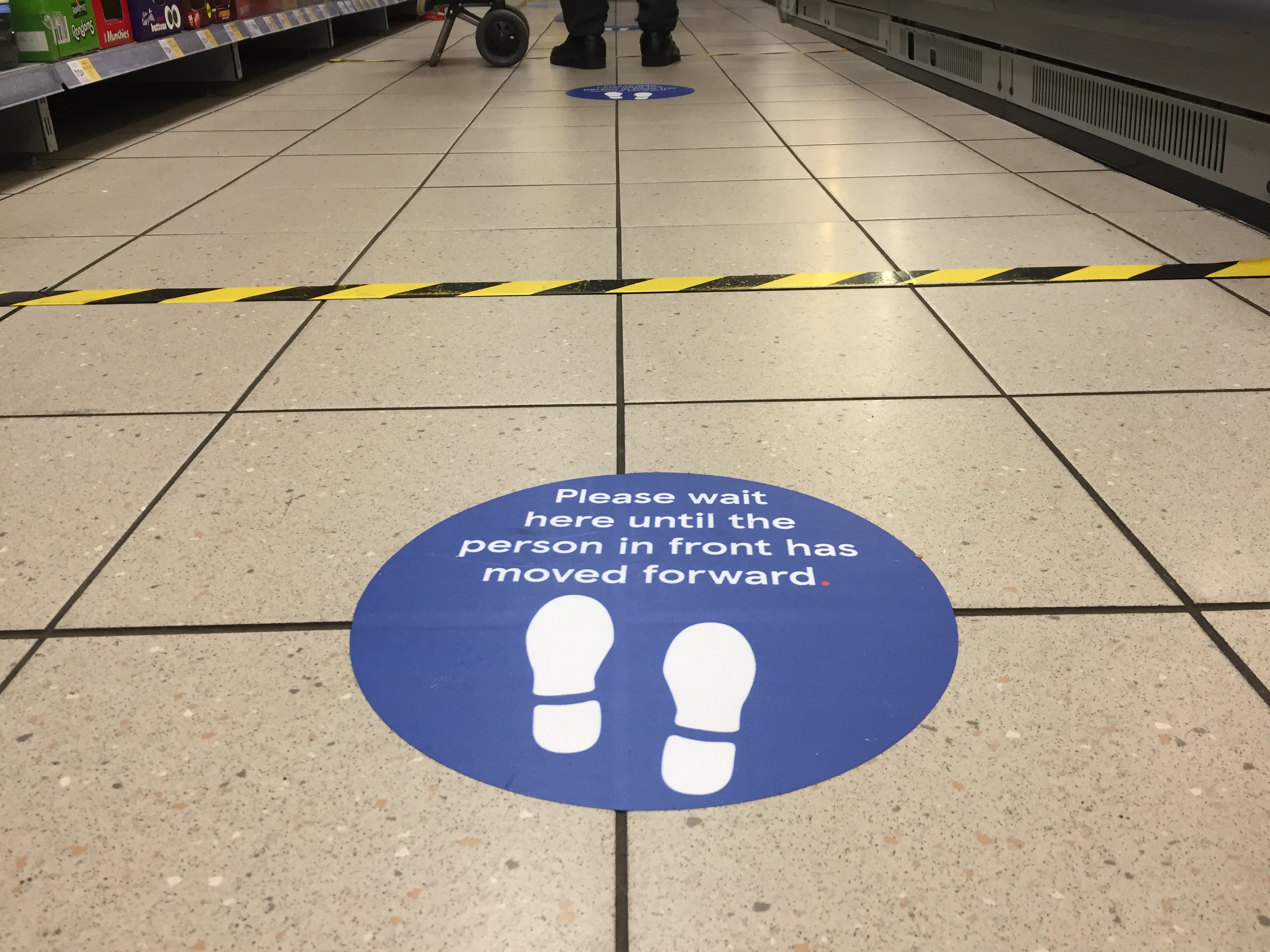 The other type of virtual queue
As an e-tail trade association, the IMRG's main experience of talking about and analysing virtual queuing is in the form of online traffic management at peak shopping times – not outside stores. We saw a lot of this traditional form of virtual queuing during lockdown, particularly on the grocery and DIY websites which were inundated with customers after non-essential shops were forced to shut their doors.
Frazer LaChance, client development manager at Lucidworks, a search and data company, says: "For some retailers online sales have doubled thanks to Covid-19, necessitating virtual queuing systems to throttle website traffic to a manageable level."
And perhaps there are things retailers can learn about this web technology when considering queuing systems in their stores.
Rory O'Connor, CEO & founder of Scurri, a delivery management software provider, says when setting up online queuing systems it's important to include estimated waiting times and countdown timers, and wrap this up in engaging and informative messaging.
"Ensuring the customer has an enjoyable time, even when in a queue, can help qualify your eCommerce site as a reputable and trustworthy one," O'Connor notes."Following these simple rules to keep the customer happy while waiting remains true from brick-and-mortar shopping to digital."
Summary
I've never been one of those so-called typical Brits who loves to queue. You know the sort – one of those storeyed stiff-upper-lipped people who joins long queues as if it's some sort of amusing and important national pastime.
That's why I enjoyed the new post-lockdown way to book a trip to the tip. It guaranteed there'd be no hanging about in the car with the windows wound up to keep out the stench as I waited for the traffic jam to disperse.
And if retail can embrace digital, take some learnings from eCommerce, and put in place sophisticated and well-communicated queue management systems for people visiting busy stores in the Covid-19 era, then it too can avoid customers kicking up a stink.
By Ben Sillitoe
Published 16/07/2020