By Dine Rabehi, Managing Director at relevanC
Digital Transformation is widely viewed as mission-critical for all businesses, with even the most resistant and complex of activities, such as healthcare and government services, consolidating their move online. Given their size and complexity, the slowness of their move to digital so far is understandable. Less understandable, however, is the case of retail promotions marketing, where the persistence of printed media is notable. It's surprising because marketing is one area where the benefits of digital have been almost universally embraced.
One reason might be consumer preference. According to YouGov polling data (analysed by PressGazette) 58% of people in the US and UK still prefer paper magazines to the online version. But the effect is generational. The preference for printed media consumption among 18-34-year-olds drops to around 30%.
Slow transformation
In European countries and especially France, the paper flyer is still ubiquitous. Most will be familiar with a brochure from their supermarket promoting special offers, often specific to the local branch. The idea is to drive customers to that store by enticing them with great deals. And retailers have used this approach as the cornerstone of their drive-to-store strategies forever. Even in the digital age, paper flyers remain a popular promotional tool for in-store offers, especially for local businesses targeting specific geographic areas or demographics. However, change is coming, albeit slowly.
Monoprix, a leading French supermarket chain – think French Waitrose – stopped producing paper flyers in 2019. And in the US, Kroger announced in May this year that it intends to stop printed promotional circulars by the end of this year. Change is being driven by corporate environmental commitments, the cost of designing, printing, and distributing millions of paper flyers, and a realisation that, with paper, measuring ROI is difficult to do.  Another important factor is legislation. In France, for instance, the OuiPub initiative, which is trialling making letterbox leafletting strictly opt-in, is surely a sign of what's to come.
What are the benefits?
Moving to digital, Monoprix says, has saved 2400 tonnes of paper. However, environmental benefits, paper, and printing costs are only part of the story. One of the core advantages of going digital is the opportunity to deliver dynamic content. Unlike static flyers or brochures, digital promotions allow for interactive and engaging experiences. From eye-catching animations to personalized recommendations, the possibilities are virtually endless.
Moreover, digital promotions enable businesses to reach shoppers wherever they are present in the digital landscape. By strategically utilising digital channels such as social media, email marketing, and mobile applications, companies can connect with their target audience on platforms they frequently engage with. This ensures that promotional messages are delivered to the right people at the right time, maximising the chances for driving footfall.
Personalisation is a basic expectation
In a recent McKinsey report, it was found that 70% of shoppers view personalisation as a basic expectation. Leveraging loyalty card data, digital channels offer the ability to tailor promotions to individual shoppers, enhancing the in-store experience, driving footfall, and boosting sales. Conversely, paper-based promotions inundate shoppers with both relevant and irrelevant offers. The business benefits are evident: personalisation improves conversion rates, with McKinsey's research indicating a potential revenue increase of 10-20%.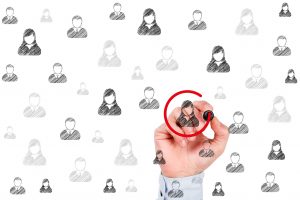 It's not easy
So, if the advantages are evident, why hasn't every retailer moved their drive-to-store strategy from paper to digital? The reality is that transitioning from a well-understood process with its own ecosystem of teams and suppliers is not a simple task. The individuals, procedures, and frameworks in place to generate paper circulars are extensive and well-established. Consolidating the various components to harmonise stores, product availability, merchandise, deals, and personalisation presents a significant data obstacle. And the challenge isn't just organisational: creating an exceptional mobile experience is crucial to ensure user adoption. Trailblazers such as Monoprix have shown the way with a polished mobile interface that not only shows the shopper their personalised promotions but also allows them to include those items in their shopping list for use in-store or online.
---
relevanC's digital promotion engine
At relevanC, we're experts in retail data and AI. We've developed a solution that allows retailers to build and distribute digital promotions to enable effective local activation.  Our solution integrates loyalty, store, product, and geolocation data to give the local shopper a truly personalised experience on the channels that are meaningful to them. Integrated reporting gives retailers valuable insights into which promotions work and require fine-tuning. Contact us for help with taking your digital promotions to the next level.
Published 06/06/2023