By Joi Wright, Account Consultant at Awin
The Christmas season is officially upon us, and while there is so much to look forward to, particularly seeing friends and family without restrictions, 2022 has seen an exponential rise in living costs, growing at the fastest rate in 40 years.
Cost of living concerns will inevitably impact levels of disposable income across the festive season. IMRG and Emarsys insights from 2021 bucked the predicted trend, as consumers ignored the 'media frenzy' and shopped as 'normal' during the Christmas period. Will we see history repeat itself this year?
Sales forecasts are down: according to the Shopping for Christmas 2022 report by VoucherCodes.co.uk, 2022 will be the first decline in festive spending outside of the pandemic. Sales are expected to decline by -3% (£2.51 billion) compared to the 2021 Christmas period.
Consumers plan to save: a UK survey conducted by Walnut Unlimited revealed the average consumer is looking forward to shopping this Christmas but is concerned about associated costs, with plans to save where possible. This includes purchasing fewer gifts, using discount codes, and purchasing goods on promotion.
Ecommerce exceeds offline: 65% of survey participants shared preferences to shop online, proving positive for sales and revenue within the affiliate space, and two-thirds of consumers said they were looking forward to planning their spending this festive season.
What do spending plans and cost-cuts mean for publishers?
Q4 is renowned for affiliate campaigns and brand activity due to key shopping calendar dates such as Black Friday, Cyber Monday, and Christmas. Over 2020 and 2021, Discount affiliates within retail and shopping saw a YoY increase in traffic of +5% and were the top-performing publisher type based on sales for the period. Comparison Shopping Service (CSS), Sub Networks, Shopping Content, SEM, and Retargeting Display held the highest YoY increases based on sales for Q4, according to data collected by Awin.
An appetite for discounts: traditionally, discounts are credited as sales drivers during tough economic circumstances as sales volume tends to increase during these campaigns. Discount publishers have experienced a -5% YoY decrease in sales for November 2022, despite a +5% increase in clicks. This suggests there is an increased demand for discounted products, however, consumers are waiting for the best deal across Q4 before purchasing. Discount remains the top-performing publisher type for consumers, generating over 3 million sales in November 2022 alone and we can expect that this publisher type will remain in the top position for the remainder of Q4.
YoY increase for emerging publisher types: throughout November 2022, Sub Networks, CSS, Shopping Content, Content Creators and Influencers, SEM, Media Brokers, Email, Ad Networks, and Social Rewards recorded the highest YoY increases. These publisher types have great potential to experience a consecutive YoY increase during the lead-up to Christmas.
How are retail sectors faring this Christmas?
Health & Beauty topped the charts in 2021: top performing sectors within retail and shopping for Q4 2021 based on sales revealed Health & Beauty as the biggest winner with a YoY increase of +48%, followed by Womenswear at +18% and Clothing at +4%. Interestingly, Gifting experienced a YoY decrease of -27%. Using 2021 insights, we can predict that consumers in 2022 may be more conservative when it comes to spending on Gifting and would preferably spend their budget on other items across Fashion or Health & Beauty.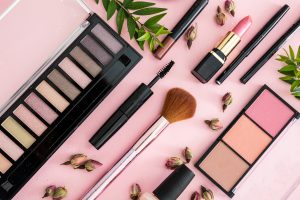 It's all ethical: An article by IMRG states that Health & Beauty brands are adapting products to incorporate natural and vegan ingredients, and Awin has noticed an increased number of brands opting to partner with 'sustainable publishers in 2022'. With sustainability continuing to be a hot topic as we enter into 2023, consumers are looking for evidence of high ethical standards, including consideration of supply chain methods.
Going beyond face value: pampering at home has also seen a surge in popularity as a result of the pandemic, which has generated demand for product knowledge. As a result, beauty brands have been making use of social media platforms and influencers to share tutorials, host video consultations, and promote live shopping events. They have also been appealing to younger audiences through channels such as TikTok and Instagram Reels.
World Cup mania: with many eyes on football scenes in Qatar, will Discount affiliates top the publisher league for Sportswear and Sports Equipment as seen in Q4 2021? Data collected by Awin states that sales have already increased by +39% throughout November 2022 and sporting has been referenced as one of the most positive industries of growth for Q4. According to Performance Marketing World, 29% of World Cup viewers are predicted to buy football-themed Christmas Gifts, positively impacting the Gifting sector.
Fashionistas drive up AOV: the Fashion sector has also seen positive growth in November 2022, with a sales increase of +3% YoY and an AOV uplift of +17%. Although sales growth has slowed as a result of inflation, consumers are purchasing higher-priced items or having more in their basket which is reflected in the growth of AOV. If 2021 is anything to go by, Cyber Weekend data from IMRG saw the fashion industry witness impressive sales increases, also attributed to brand adoption of emerging technology and augmented reality to enhance the online shopping experience.

Conclusion
Consumers are likely to take a more conservative approach to their spending habits this Christmas as a result of external factors impacting inflation and the cost of living. However, when it comes to shopping, consumers will still actively participate. Sectors already showing consistent positive growth during Q4 2022 are Health & Beauty, Fashion and Sporting as a result of the 2022 FIFA World Cup, and Discount-led publishers.
Published 20/12/2022