By Gavin Warwick, European Partnership Manager, SmartFreight
The customer experience is an integral ingredient in building and maintaining customer loyalty. But the customer experience doesn't end when clicking the "buy now" button. Instead, it extends to the final touchpoint with the order – the delivery. It ends at the doorstep when the customer receives and opens the package. Therefore, successful online sellers might think about providing a customer-focused delivery, completing the overall experience that brands want to present to their customer base.According to the Pitney Bowes Parcel Shipping Index, global parcel volume reached 159 billion in 2021, equating to 5,000 parcels per second. Of that, 5.4 billion, or 80 parcels per person, were shipped in the UK.
Even with the surge in ecommerce sales, online purchasing still represents only about one-third of total annual retail sales in the United Kingdom. However, it is expected that by 2025, the retail ecommerce sales, as a share of total retail sales in the UK, might reach 38.1%. Meanwhile, carrier rates continue to rise, reflecting constrained capacity, driver shortages, and higher fuel prices. At the same time, consumers are demanding a wider variety of free delivery choices, including options like same-day delivery, over-the-threshold delivery, and set-up. As a result, retail brand loyalty increasingly depends upon ecommerce shippers making and keeping their delivery promises.Customers are often as demanding with deliveries as they are with digital shopping experiences. They tend to want more than just low-cost or free shipping. Their delivery expectations are expanding to include the following:
To better meet the increased demands of consumers, between April 2020 and April 2021, the number of delivery options offered by UK retail sites increased from two to three, according to data presented at the 2021 IMRG Summit.
The choice of delivery option (or lack thereof) significantly influences purchasing decisions regardless of the technology used.
In Q2 2022, approximately 80% of orders on mobile devices in the UK were not completed, according to Statista. During that same three-month period, more than 70% of carts on computers and tablets were also left abandoned.
And when it comes to price, customers often want variety as well; especially if that variety doesn't stray too far from free, such as:
Sustainable delivery strategies to reduce the environmental impacts
About half (48%) of consumers participating in The 2021 IPC Cross-Border E-Commerce Shopper Survey said they want parcel packaging to be recyclable. Retailers can achieve this by packing efficiently to reduce packaging waste. As a bonus, retailers can cut carbon emissions by using electric vehicles, together with considering omnichannel shipping strategies to shorten the parcel's journey and, in-turn, reduce their petrol use and carbon footprint.
Constant trackability as customers eagerly await their orders
According to a report in DigitalCommerce 360, 93% of consumers want to stay informed throughout the delivery process, from in-transit status to the final arrival date. Even more critical to your brand and delivering an exceptional customer delivery experience, more than 40% said they wouldn't buy from the company again if they don't provide that visibility. Having easy tracking on your site or through your app can help keep shoppers happy and also give them a reason to return to your site, where they may find other products to purchase.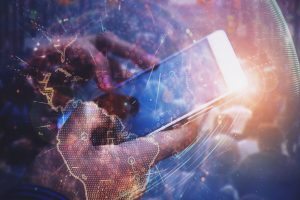 Get personal with delivery choices and special instructions
Even when working from home, customers  favour having their parcels delivered how they want them, and when they want them. Therefore, retailers could offer a place for customers to input special instructions on their ecommerce sites. It is equally crucial that labels can be printed with these instructions so delivery drivers are informed of what they need to do in order to deliver the best customer experience. After all, it is the retailer that will be held accountable for any unfulfilled requests.
Alongside the incorporation of delivery instructions, retailers might think about offering multi-carrier delivery, offering their customers services such as weekend delivery, white-glove service, and large item delivery and set-up. This system can help deliver the customer's desired experience while putting less strain on your staff and your budget.
Easier returns in case they are not satisfied with their purchase
According to Consumer Survey: Returns in Retail in 2021, nearly 90% of consumers reported returning purchases at least "occasionally." And of those returns, customers are looking for free returns [76%] almost as much as free shipping [96%] even when making the initial purchase decision.
However, free returns don't come free for retailers. According to a Forbes Advisor report, a $50 item costs retailers, on average, $33 to return in 2021— a 7% jump in the cost of handling returns in 2020.
It is critical for retailers to not only have a clear returns policy in place but to also have smooth processes and technology to manage the reverse logistics and the initial shipping, which can help keep costs in check whilst keeping customers happy.
If you take away anything from this article, it might be that a successful consumer online shopping experience doesn't end at checkout. To keep customers happy—and coming back—retailers can extend that experience until the product is left on the front porch, parcel locker, or local store.
---
About SmartFreight:
Shipping is a crucial link in the supply chain and is often the difference between a great customer experience and a bad one. It's a vital part of your service offering but something you rarely have full control over—but not anymore. An early believer in using disruptive technology to improve customer experience, SmartFreight, created one of Australia's first agnostic multi-carrier shipping systems. We became a market leader by putting the customer first and helping them take back control with a system that offered versatility, transparency, accountability, and efficiency. Learn more at www.smartfreight.com
Published 31/10/2022