AND IT'S LIVE…streaming
By Ben Sillitoe
Sky Sports football commentary may be in need of an injection of something new after all these years, but chief commentator Martin Tyler has the knack of creating a sense of drama with his "AND IT'S LIVE" call to action to TV viewers before each kick off.
Tyler and Sky have given way to the terrestrial TV networks this summer for the broadcast of the 2020 European Championship, meaning we'll have to wait until August and the domestic season to hear that pre-match battle cry again.
Retailers, however, may be shouting it more and more, as an increasing number of them find themselves 'on air' as part of the livestreaming phenomenon gaining momentum.
As is the case with much of what's hot in retail right now, it's led by the Asian market.
According to Coresight Research, in China, livestreaming is estimated to have driven about $125 billion in sales last year, up from $63 billion in 2019. Alibaba and JD.com are giving brands a platform to sell directly to consumers using live video feeds, and it is really resonating with customers, particularly around annual events like Singles' Day.
In the US, livestreaming via eCommerce is expected to surpass $25 billion in sales by 2023, according to Coresight, and the likes of The Fragrance Shop, ISawItFirst, and Ted Baker are among the new-age UK pioneers in this emerging channel.
Lights, camera, action
"Megatrends", including the explosion in digital media consumption supported by the ease of online video sharing, and the rise of social influencers impacting purchasing decisions, provide a platform for livestreaming to flourish. That is according to Rory O'Connor, founder & CEO of Scurri, a delivery management software provider.
"Livestream shopping is one of the hottest trends to emerge from a pandemic-scarred 2020, as retailers and brands embrace this virtual approach to engaging consumers," he explains.
"Using live video to share products, answer questions, and close sales with customers who are joining remotely to watch, chat, and buy is a natural outgrowth of the original TV-centred model."
He adds: "Although the current livestream shopping craze has its roots in China, many companies in the UK and worldwide are embracing and elevating this powerful form of retailing, and are racing to add live, interactive video experiences into their marketing mix."
In June, The Fragrance Shop ran an event hosted by beauty expert and TikTok star Lucy Edwards, which enabled viewers to buy goods online as they were discussed on the broadcast. An "interactive shoppable show", as the press release put it.
Ted Baker worked with Loanne and Jordan Collyer, DJs and lifestyle/fashion blogger twins with a sizeable social media following, for its first livestreaming event, while ISawItFirst is putting plans in place to make livestreaming an everyday part of its mix.
Joseph Cooke, president and co-founder of WPIC Marketing + Technologies, which helps global companies in China and Japan via data, analytics, e-commerce solutions, says: "For brands, engaging a famous livestreamer is an opportunity to rapidly increase awareness and revenue – the top livestreamers can bring in hundreds of thousands of orders in a matter of minutes.
"However, margins may be small, because these livestreamers charge high fees and often demand product discounts. Accordingly, livestreaming is ideal for brands looking to cultivate repeat or recurring customers, since the livestream itself can generate significant data about potential buyers."
He adds that a strategy to build awareness and loyalty beyond one livestream using sponsorship and imagery with a famous livestreamer for an external media campaign can bring long-term benefits.
Claire Grattidge, manager, business management at eCommerce solutions provider PFS, says: "With the likes of The White Company creating "shop live" online calls with an expert taking you around products in-store, and John Lewis putting on virtual sewing and cooking classes, retail and lifestyle becoming more inextricably linked is bound to drive the live streaming movement further."
Subhead
It does seem like live video conversations with customers and dedicated shoppable livestreaming events are running side by side, as part of a wider video commerce evolution in retail, detailed on these pages last year as the coronavirus crisis escalated.
Retailers increasingly view themselves not just as sellers of things but as media companies, embracing the digital world around them.
As Michael Mokhberi, CEO of Apptus, an eCommerce optimisation software provider, puts it: "Modern commerce is very much about product discovery through all channels and media and in any format that the shoppers find enjoyable and relevant.
Brad Houldsworth, head of product at Remarkable Commerce, an eCommerce platform provider, says livestreaming is at a nascent stage in the UK and could make retailers nervous, "because anything can go wrong". But he predicts movement in the market.
"Live shopping is the blend of interactive streaming & product purchasing with very short time specific discounts – I believe this is where social proof functionality will naturally evolve to – where a message might currently say "30 people looked at this product today" or "10 people have this in their basket", we will start to see "price reduced by 50% for the next 15 minutes"," Houldsworth explains.
"And livestreaming this activity to your customers is just the audience channel for promoting it."
Brian Hennessy, CEO of product information software provider Talkoot, talks up the power of influencers.
"Millions of people will listen for hours as influencers describe products to them live on TikTok, yet most brands on their own eCommerce site keep product information to an absolute minimum," he says.
"I don't think it's the fact that it's live or that it's streaming makes a difference. The difference is that influencers are influencers because they are often subject matter experts and because they know how to make things interesting."
Hennessy adds: "Though livestreaming may not be the right fit for all online retailers, I hope it will wake all retailers up to the idea that — no matter the digital channel —shoppers love to be surprised, delighted, and entertained and that brands absolutely have to show they care about what they create."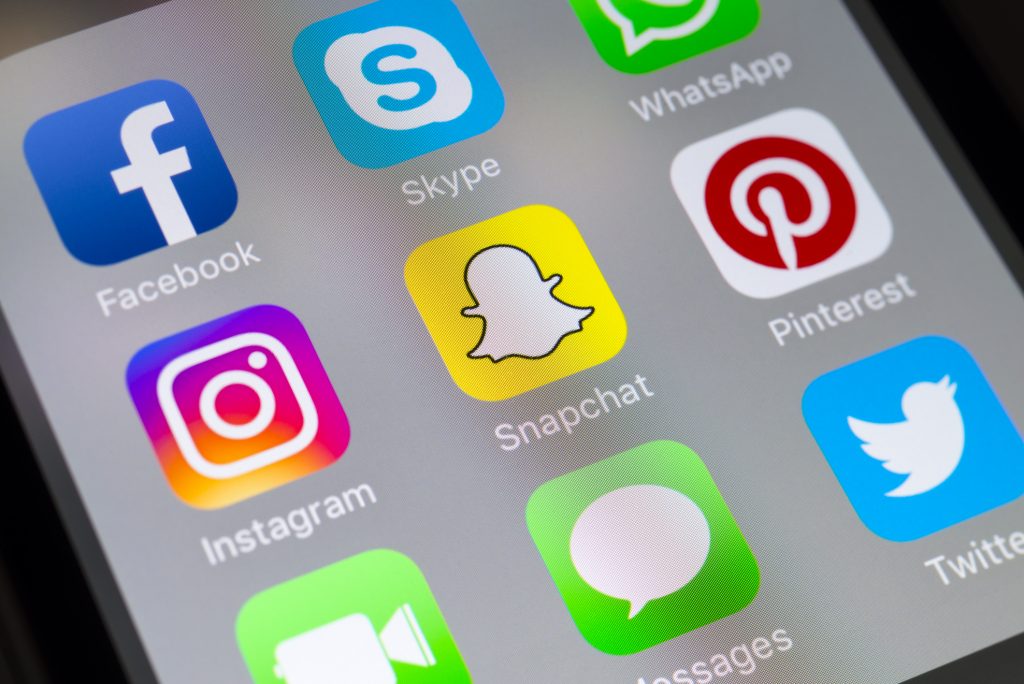 Variations on a theme
JML Direct, QVC and others have broadcast shopping events on TV for decades. I even remember breaking the news, for Retail Gazette, about Argos launching its own TV shopping channel about ten years ago.
But eCommerce livestreaming is the next iteration of that – and instantly plays to the younger generation of shoppers always on their smartphones and social media.
Emily Hakner, associate director of product at BOSCO, a digital marketing intelligence company, says: "Livestream eCommerce is allowing retailers to be much more customer-facing and provides more than just a shopping experience.
"The live element offers brand authenticity and transparency."
Those doing so will hire influencers and celebrities with large online followings to promote their products, which she says creates a more entertaining and engaging way of shopping for the consumer.
"This, of course all sounds similar to channels that already exist, such as QVC and Home Shopping Network, and begs the question as to how it differs from home shopping channels," Hakner remarks.
"We could argue that livestreamed retail offers the interaction that home shopping channels don't have, and many consumers want this interaction and personality from retailers."
Chloe Cox, global social media manager at Wunderman Thompson Commerce, an eCommerce consultancy, says Facebook and Instagram are among the companies to have experimented with new shoppable features for years.
"As more marketplaces and apps begin to adopt the trend and capitalise on the opportunity, retailers need to incorporate a livestream strategy into their sales funnel," she comments.
"Customers are craving that human interaction and that immersive experience, which can certainly be achieved through livestreaming and live commerce – meaning that if you don't join the movement, you may risk being left behind."
Summary
Like Sky Sports' football commentary, retail needs to reinvent itself to keep the crowds coming back.
Running live broadcasts as part of an ever-evolving marketing artillery, which comes with its obvious risks but offers the potential to tie in a whole new audience, is one way of doing it. It's working well in Asia and there's no obvious reason why it can't work in the UK too.