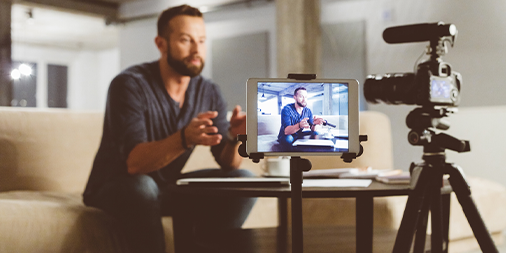 By Ben Sillitoe
The Chelsea Flower Show has just completed its first outing as a virtual event, Waitrose has started offering online wine tastings, and Currys store staff are selling TVs via video link to customers in their own homes.
And that's before I've even mentioned the fact pensioner parents nationwide are becoming a dab hand on videoconferencing platforms across the UK.
If online video technology does not embed itself as a fundamental part of UK retail's customer service and experience offering now, during a time of enforced public lockdown when Covid-19 has temporarily shuttered shops, then will its time ever come?
Fast-tracking future retail
I've covered this technology's rise to prominence for some time, with the likes of furniture retailer Heal's, cycling brand Ribble, and Harvey Nichols among the players already using various forms of it to bring store-like experiences and expertise online. In normal times, it can be used by customers to speak to a store associate to book an appointment or get purchasing advice, or it can be accessed to receive a 360-degree view of products in real time, or to chat to a third-party expert in the field.
That's all great, and shows the varied potential of the technology – especially at a time when so many retailers are keen to talk about blending the experience of their stores with their online offering.
But in a global health emergency, some of its fundamentals come to the fore. On a simple level, people stuck inside in lockdown can chat to someone who isn't their nearest and dearest – Waitrose's virtual wine tastings build on that by providing some entertainment and education at this difficult time, too.
Consumers can also make purchases they otherwise wouldn't have because store closures prevent them from seeing the item in the flesh: a win-win for retailers and shoppers alike, surely.
For me, the big moment that tells me online video technology is here to stay in retail and worthy of time in this blog's spotlight is Currys-PC World introducing it as a key selling tool during the pandemic. Such a large player in this industry adopting a system like this gives it widespread exposure – it will open it up to the mainstream, and it will set an example to other legacy retailers that big shifts in service models can be made.
Social distancing requirements and limits on shop visitors are expected to continue as the government relaxes lockdown measures in the coming weeks, and these in-store to online video link-ups will still have a part to play. It's not technology solely for a lockdown.
As Mark Allsop, chief operating officer of Currys-PC World parent Dixons Carphone, said when launching it, "the entire business has been focused on what we can do to help customers both now and when the government announces it's safe for us to open our stores again".
"We want to provide the best service for all our customers, whether they are unable to visit us and are among the most vulnerable, want the convenience of a live shopping experience at home, or want to visit our stores safely," he added.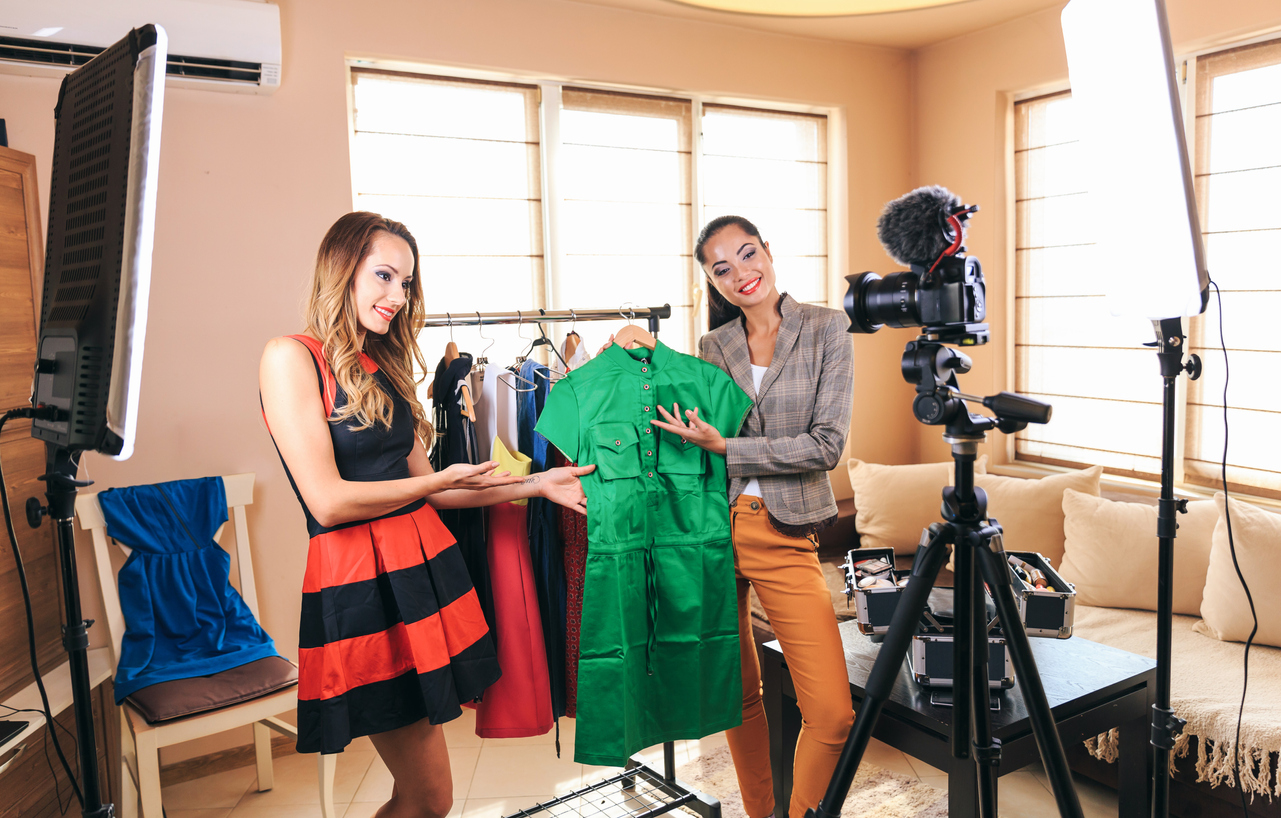 Lasting impact
Jon Halley, senior director at BounceX, a software company helping retailers identify online customers, and soon to be rebranded as Wunderkind, predicts the coronavirus will change shopping in multiple ways.
"This new normal includes a fear of social interaction that will likely last for years, not just months, to come," he argues.
"This social distancing has likely already led to an industry shift that sees consumers move in-store shopping habits to online purchases. Because consumers are moving their habits more and more to the online sphere, the practice of bringing in-store experiences to the web will continue to grow – we predict, at a much faster rate than ever before."
Alecxa Julia Cristobal, from digital payments provider AsiaPay, agrees that "online video technology comes as an advantage in the time of the pandemic", while Ciaran Bollard, CEO of eCommerce platform provider Kooomo, says it will be a key tool as shops reopen.
"Video may also play a role in encouraging footfall once the pandemic has passed," he states, suggesting it could be used by customers to plan store visits and acquaint them with the shop they are preparing to visit.
"This may allow shoppers to feel better and more certain about their trip. This way, the shopper's focus can be taken off finding one particular product and freed up to discover additional items to bulk up their purchase."
Practical advice
Usage of online video that connects consumers to stores or staff is going to differ by retailer.
We've already seen that play out during the pandemic, with Ribble running a live show for its customers using the technology, and The Perfume Shop deploying a live video link option on its website "to chat to everyone who wanted to talk fragrance" even though online sales were temporarily halted for safety reasons. Both of these user cases are very different to the Currys example.
Joe Farrell, vice president of international operations at PFS, a fulfilment services provider, believes if online video is going to become more commonplace in the customer purchase journey, brands must align it as closely as possible with in-store experiences.
"Often, the reason we go into stores is to try something different, due to seasonal collections, new trends, changing tastes, or new product launches," he says. "People are naturally more exploratory when in a store, and therefore retailers should be encouraged to nurture this via video."
Farrell argues that the way retailers curate these experiences is going to be vital.
"The experience should cater more for individual intent, rather than pushing people down a very narrow sales funnel which can often be the case. Customers could be looking to expand upon the research they have carried out online, or learn more about a product they have seen on social media."
Halley agrees, saying the most important thing to keep in mind when launching online video strategies "is to maintain a level of personalisation with your customers".
He also suggests deploying online-to-store video connections on the homepage "to mimic the experience of a shop attendant coming over to you in store and asking if you need any help with the products being sold".
In a pandemic, that might be just the type of social interaction some people have been missing. For others, less so perhaps, but it will be up to the retailers to use their judgment and try out new technologies in different formats to see what suits their customers.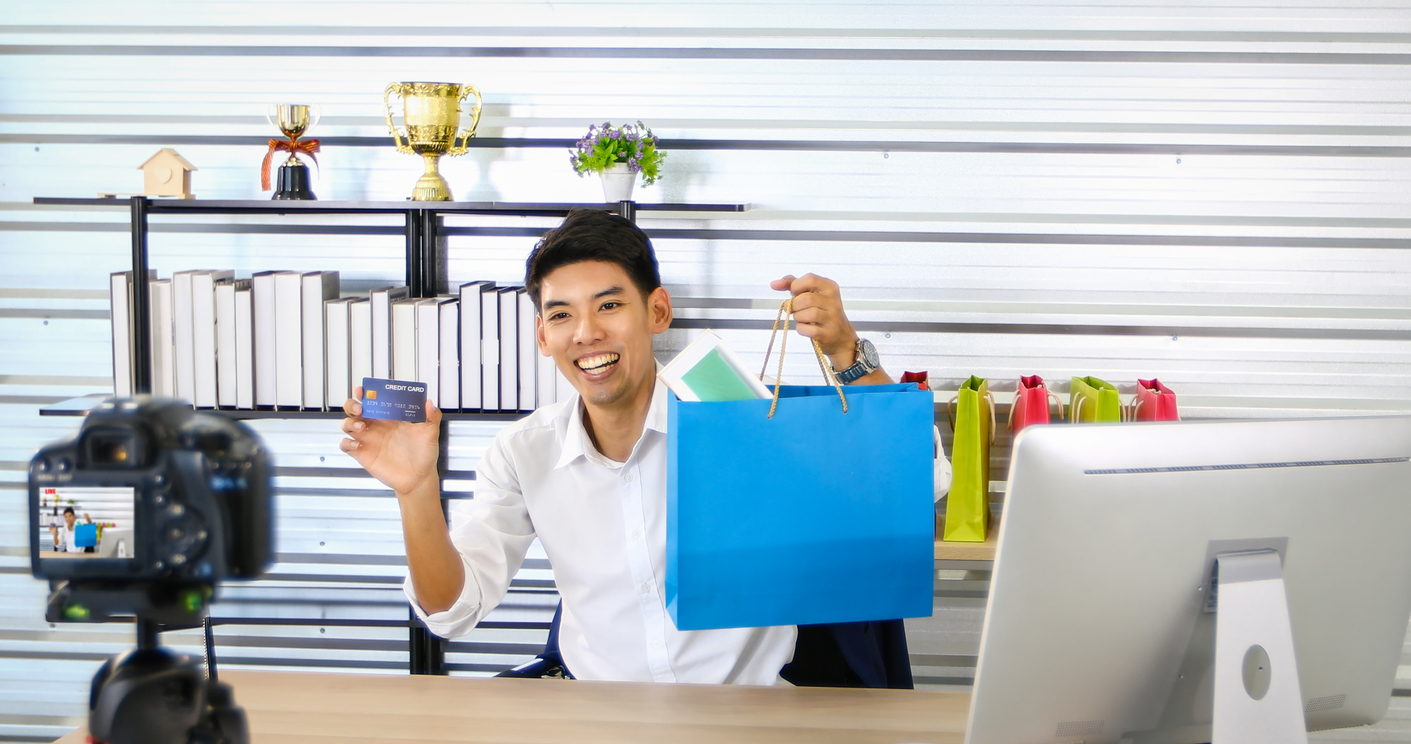 Summary
So, there you have it. Some great examples of brands using online video to connect their stores to online customers and some inspiration around how to use the technology as retailers face up to new consumer behaviours as a result of Covid-19.
I write this just as the Office for National Statistics reports online accounted for around a third of all UK retail sales in April – its largest ever share of the market. It's not surprising as so many stores were closed, but it highlights a future direction of travel.
And as more people continue to interact online, the use of video is a viable option for retaining their connection to stores that still offer them so much – as well as providing a refreshed role for retail real estate and staff in the post-lockdown environment.
By Ben Sillitoe