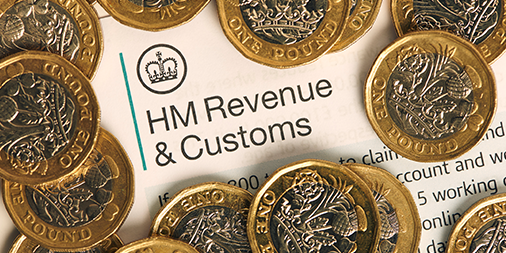 In response to the possible announcement of taxes on online sales and deliveries in Wednesday's budget, Justin Opie, managing director, and Andy Mulcahy, strategy and insight director, IMRG, make the following comment.
While we accept that the tax system could perhaps do with an overall review, in recognition of how business structures have changed, the focus on online retailers feels too narrow at present.
There are a number of issues to consider:
If the intention is to force customers back to physical stores by making online more expensive, firstly it will not achieve that goal as there are actually myriad reasons why people choose to shop online over physical outlets – the choice, convenience, availability and accessibility of doing so – any genuine solution has to acknowledge that as part of a more fundamental reappraisal.
Then there is the issue of targeting. Criticism of online retailers tends to focus on a handful of tech giants, but the overwhelming majority of online sellers are small organisations, sometimes trading out of their bedrooms. Some huge organisations may have teams of people with the ability to structure their tax affairs in a way that can limit their tax liabilities; small sellers do not, so a tax might end up being applied very unfairly in that respect. Furthermore, many high street stores also sell online and it is these retailers (the 'multichannel' ones) who have seen the highest growth through their online channels during the pandemic (up 55% on average in 2020, vs just 9% for the online-only retailers). An online tax is also a tax on the high street retailers.
The Digital Services Tax (DST): This 2% levy, which would be in addition to the online sales tax, was introduced only last April, and already there is mounting evidence it is not achieving the desired effect. In the majority of cases, the tax burden is quickly passed on to the customer. Furthermore, there is a major avoidance risk linked with merchants based overseas, with UK shoppers ever more comfortable buying online from international merchants.
The issue of costs: Online retailers may be able to store their stock in out-of-town locations, but they still have to pay a delivery charge on every parcel. 25% of it comes back on average too, meaning that returns and processing costs are very significant in some instances. Trading online already entails many such costs.
The final issue relates to the idea of a 'green tax' on online deliveries. This is not an area that requires stimulation through taxation, as it is already a major point of focus for retailers and delivery operators. Pressure from customers is making sustainability a point of competition; those who operate with low environmental footprints, in a cost-effective manner from the customer perspective, will be far more attractive options for those customers.
– ENDS –