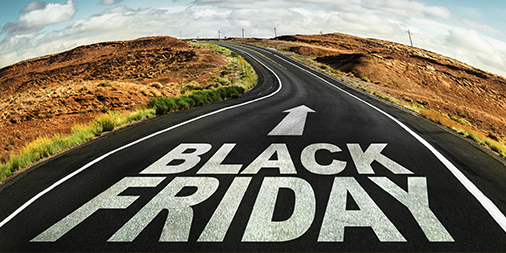 By Dr James McKeone, Principal Data Scientist, Ask BOSCO™ 
Black Friday is one of the world's most infamous retail events. Over £8.57 billion were spent in the UK last year as consumers flocked to storefronts and online retailers. However, this year we're expecting significant changes and new tactics in line with the Coronavirus pandemic and global lockdowns, which have created uncertainty for both the retailer and consumer. The challenge for many retailers, some of whom have been forced online for the first time, will be the uncertainty faced by consumers seeing out 2020.
During the UK's initial lockdown period in March, some sectors in online retail such as fitness and home appliances were soaring, with sales increasing by 23% due to the stay at home plea. COVID-19 has changed the way that we buy, and as consumer behaviour and habits change, what does the future of Black Friday look like?
Earlier this year, Amazon postponed its two-day Prime event until October. Despite the uncertainty, Amazon sold $10.4 billion worth of goods, up 45% from $7.16 billion in 2019. Amazon's marketplace sellers were the big winners this year, selling more than $3.5 billion worth of products during Prime Day, Amazon says. Sales of marketplace sellers' products grew by nearly 60%. The question for retailers now is whether Black Friday will evoke a similar reaction from consumers and whether it is worth the investment. 
What is Black Friday?
The term 'Black Friday' was coined as police in Philadelphia used it to describe the rowdy crowds and heavy congestion accompanying the start of the Thanksgiving and Christmas shopping season. Over time, it has evolved into what we see today; a week (or more) long sales', both online and instore, that retailers had previously used to shift last year's stock, with some retailers even getting in more stock, specifically for the event.
In 2019, retailers saw an unexpectedly successful Black Friday, which resulted in a 6.7% increased revenue at the end of the year, with shoppers spending $7.4 billion online, $1.2 billion more than Black Friday 2018. Considering the Brexit negotiations and talk of a 'no deal', Black Friday was expected to suffer as people thought Britons would be cautious about spending money, so it was a surprise when Black Friday sales soared. However, this was at the expense of the Christmas shopping boom, as the population incorporated their Christmas shopping into the Black Friday sales. It will be interesting to see whether this will occur again in 2020, particularly with what is shaping up to be a very different Christmas this year.
The impact of COVID-19
The year 2020 has seen a 74% surge in online shopping as a result of the Coronavirus pandemic and global lockdowns. 45% of adults in the UK received more parcels during the lockdown than ever before. The population has been forced to become more comfortable with online and digital shopping, as shopping in physical stores is no longer an option for many. With UK retailers expecting 90% of their customers to shop online for Black Friday, retailers must optimise their online messaging and strategy for a successful end to 2020. There is also evidence that consumers can expect an extended period of sales in 2020 with many retailers considering an early kick-off for Black Friday this year, in response to the Coronavirus.
Whilst some industries have flourished throughout the lockdown, such as health and fitness, sales in others, including fashion retailers, have plummeted. When the national UK lockdown was announced in March, online sales dropped by 34%, the public was not permitted to socialise or go on holiday according to the restrictions put in place. As people are buying fewer clothes, production has ceased, and retailers have been forced to close or hold extended summer sales.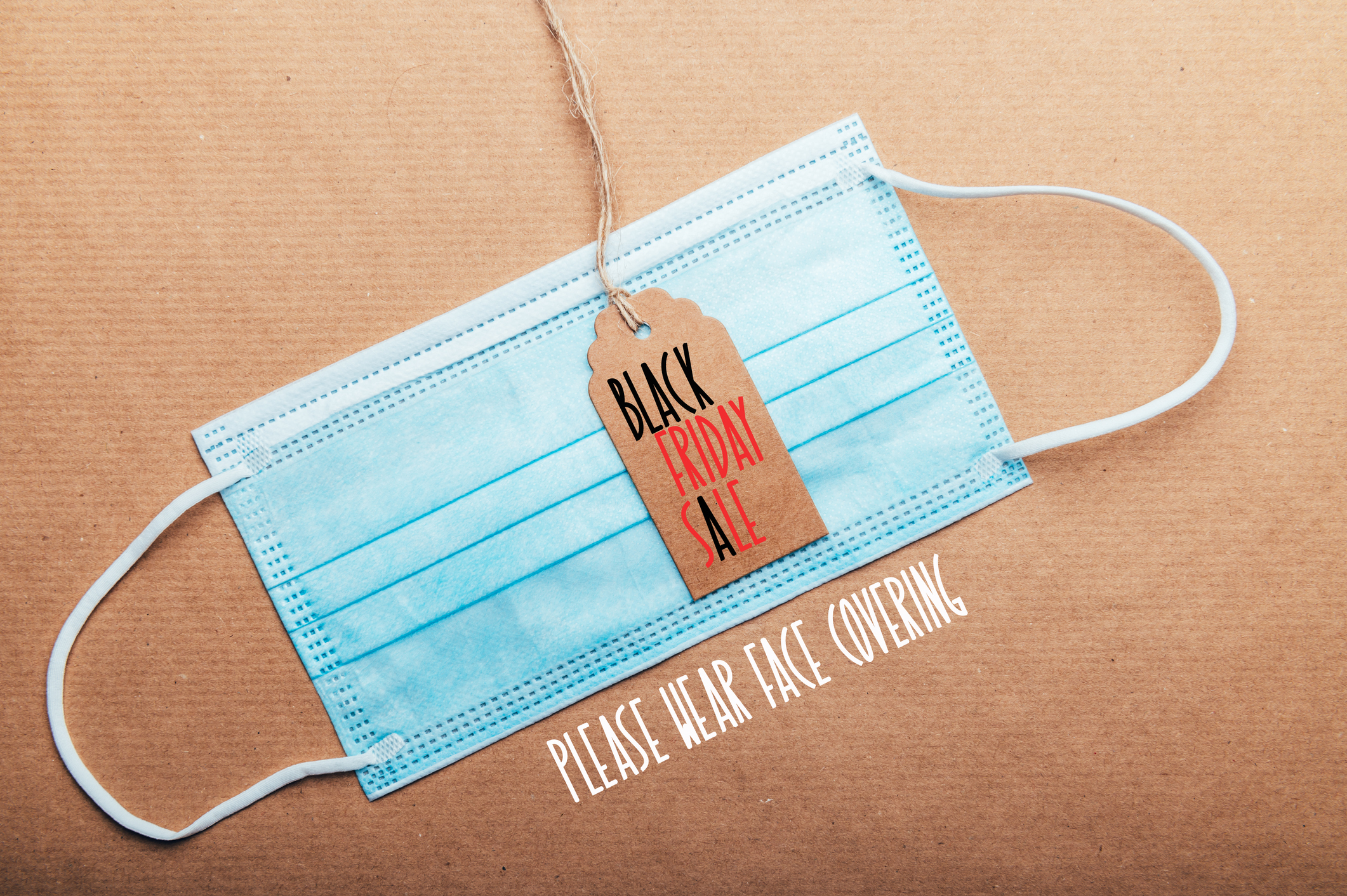 What will happen with consumer spending?
Uncertainty in consumer spending and buying habits during lockdowns and the pandemic is very difficult to plan for. The initial lockdowns in Europe harmed consumer spending in recreation, travel, and entertainment expenses, clothing and footwear, housing expenses including rent and maintenance, transportation, and debt payments including mortgages (Carvalho et al. 2020). Furthermore, the average basket of goods for households during lockdowns tended toward the goods basket of low-income households (Coibion et al. 2020).
The real challenge for retailers in Black Friday 2020, particularly in Europe and the USA where the second wave seems to have no end on the horizon, is planning not only for short-term consumer spending habit changes during the lockdowns but also what is, potentially, a shift for consumers into online retail that may persist beyond the pandemic. 
In the UK, further restrictions have been reintroduced, but online retail sales growth is beginning to normalise. Research from IMRG highlights that online retail sales growth in September was up 42% Year-on-Year (YoY) and up 5.35% Month-on-Month (MoM), which is in line with September 2019. This 40% increase suggests that the convenience of online channels is increasingly relied upon for day to day purchases, which could encourage brands to bring events such as Black Friday forward to ease the pressure on delivery channels.
What can retailers expect to gain this year?
As consumer spending is stabilising despite the pandemic, retailers could expect to see increased traffic on Black Friday. Consumers are actively buying more online and searching for deals in the lead up to Black Friday. As mentioned, some retailers could bring Black Friday forward, which could mean potentially over a month of traffic. This increase could lend itself to potential future customers, whether that be part of the Black Friday events, or not. Ideally, consumers could be prepared to shop with the same brand nearer Christmas and beyond.
For eCommerce retailers, in particular, Black Friday is a chance to clear last year's stock. This could be seasonal summer products that need to be shifted to make way for Christmas stock. Black Friday presents the opportunity to offer discounts on goods, knowing that newer models will be in for the festive period. As some sectors have struggled during the pandemic, the likelihood is that retailers could offer bigger discounts than usual in 2020.
More often than not, consumers will still hold out for Black Friday. Meaning that millions of potential customers are willing to part with their money. Consumers will often still pay full price for an item, even if it doesn't appear in the sale as they were expecting. For example; in 2018, the abandonment rate of shopping carts was 85.1% the Friday before the event. On Black Friday itself, that reduced to 80.9%. It is thought that abandonment rates are higher before a sales event, as consumers know they are likely to get a better deal by waiting.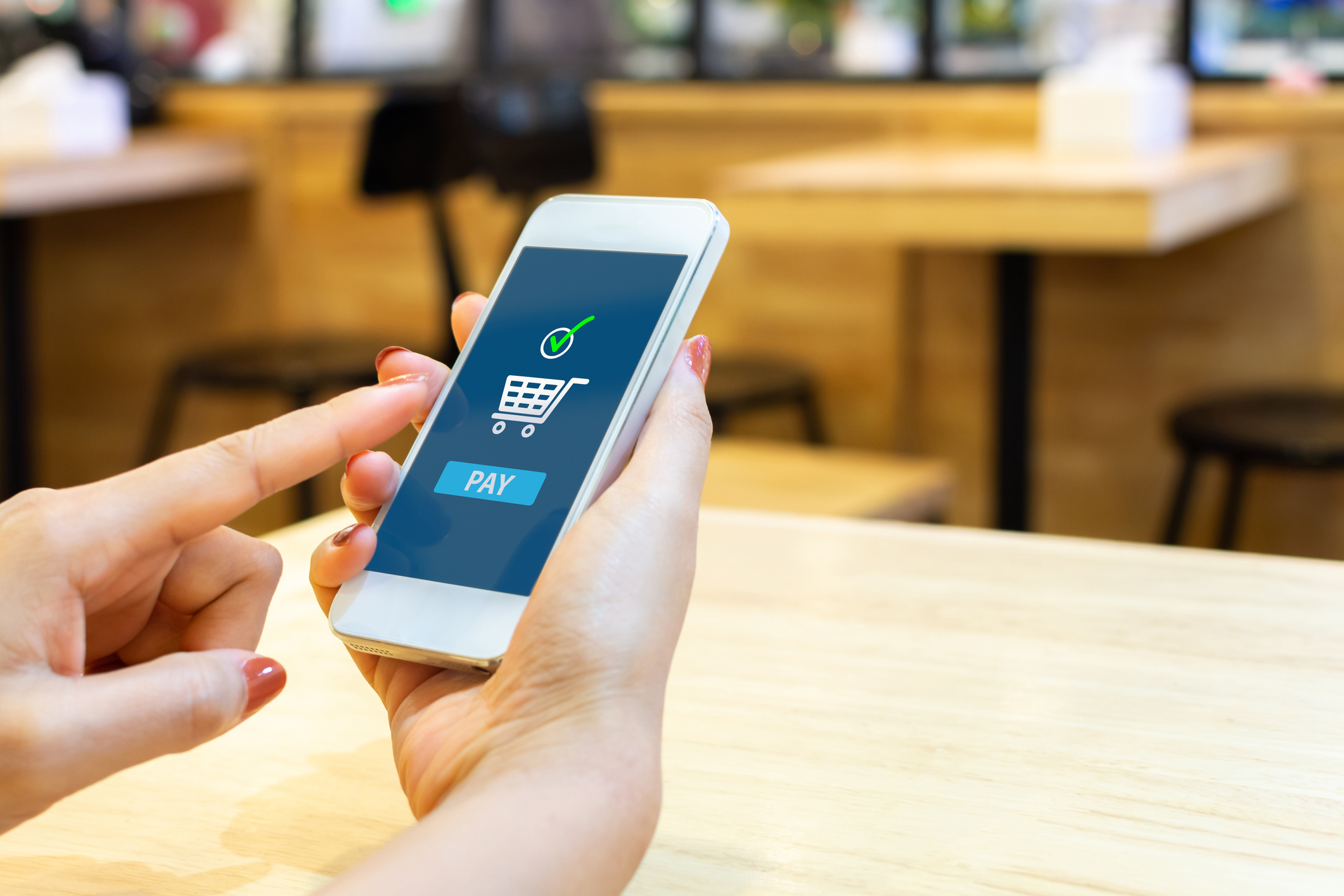 What could be the downfalls of Black Friday?
Black Friday can often be a demanding period for retailers, and, amid a pandemic, many could be put off taking part this year. Particularly as prices between retailers are marginal with brands offering similar discounts on the same products. Plus, there is the added pressure of consumers requesting price matches.
However, some brands religiously take part in Black Friday, with customer acquisition at a yearly high. This year, retailers are bound to be more cautious with their margins. With items on discount, retailers will need to consider how far they are willing to go. Offering goods at below-rate prices compared with competitors won't always equal a win. This is particularly true for 2020 as consumers may have lost their appetite to buy. Given the lockdowns, furlough and redundancies as a result of the pandemic, it's hard to predict what consumers may be thinking in the lead up to the sales' event of the year. 
It can be difficult to know where to invest marketing budget to find the right traffic or revenue for Black Friday. Larger retailers often win the bidding war when it comes to ad space and keywords. An attempt to rank for 'Black Friday deals' is a losing battle for smaller retailers. Using marketing intelligence, retailers of any size can plan their budget, scenario plan additional spend and understand their position in the market at the present concerning their competitors. 
Summary
The impact of COVID-19 has awakened retailers on the importance of digitising their businesses. Understanding eCommerce and how to get the best results from the digital space is now far higher up their strategic agenda. 
Challenges always present an opportunity. For Black Friday, retailers should look to tune their AOV or their optimisation target for different scenarios. Machine learning platforms can be used to adjust expected click-through and conversion rates to represent different Black Friday possibilities. For instance, best and worst-case scenarios can be planned out for strategic discussions.  
One thing is for certain, we can expect the coronavirus-induced recession and uncertainty to curb spend, but not halt it entirely. Black Friday 2020 is not cancelled but it will certainly look different to what we're used to. 
With challenging times ahead, you need certainty when it comes to advertising in the right channels. BOSCO™, The Digital Marketing Prediction Index (askbosco.io), takes a domain, a budget, average order value, optimisation target and a retail category as inputs and uses machine learning to map a portfolio of keywords relevant to this domain along with a competitor set, which is then used to recommend an optimal budget split.
By Dr James McKeone, Principal Data Scientist, Ask BOSCO™ 
Published 24/11/2020