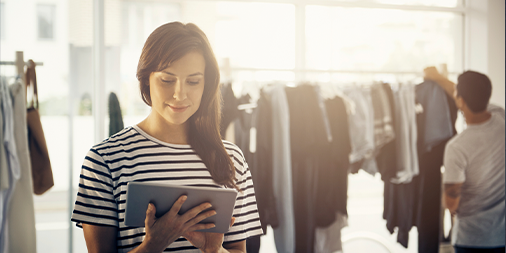 By Ben Sillitoe
It's no secret that fashions change, but the components to run a successful fashion business are evolving quickly too.
The rapid-to-market supply chains of fast fashion have for some time been held up as a template for how to stay on trend as a high street clothing and accessories retailer. They still are, but as concerns for the environment continue to grow, will consumers become less tolerant of the throwaway culture such a structure can encourage?
And although there's been a post-war middle-class snobbishness towards second-hand clothing in the UK, H&M's Sellpy tie-up, the noteworthy growth of Depop, and Gap's new partnership with thredUP, shows demand for resale platforms is now en vogue.
So, what categorises today's ideal fashion retailer, in terms of proposition, customer-facing services, and how it positions itself in the wider the world?
Put in fashion parlance, what is the business model equivalent of skinny jeans, athleisurewear, and polka dots? Always ahead of the crowd with their ideas and views on the industry, the IMRG membership help me explain what's hot in fashion retail 2020.
Dynamism and innovation
Fashion has challenges unlike no other retail sector. The glitz and glamour, and emotive nature of this world arguably prompts spontaneous purchases more than in most other categories, which can lead to purchasing mistakes and higher levels of returns.
Substantial levels of returned items are something also created by online retail's difficulties with conveying suitable sizing information to customers. As Mike Hayes, UK country manager at ShipStation, a shipping software company, notes: "It can be difficult to find the right item or right fit online or in person.
"As a result of these particulars, an online clothing retailer needs to be more dynamic and responsive when accommodating customer demands than merchants selling other items."
There are various ways the best retailers are reacting to these issues, and much of it is supported by technology. High-performing fashion players, including Asos, Boohoo, and Net-a-Porter, are maintaining conversations with shoppers on social media, rewarding their most loyal customers, and launching online tools that capture and retain interest.
Mike Harris, vice president and general manager for international at Bluecore, an eCommerce marketing technology firm, says fashion shoppers tend to value "experience over transaction".
"The ideal fashion retailer is mission-driven and is built to respond to the shopper at a one-to-one level and develop a true direct-to-consumer experience," he adds, explaining that retailers need to be working on ways to present fashion choices based on previous purchasing behaviour and tactics that personalise shopping.
Similar thought should be given to the online point of sale, according to Joanna Bedward, eCommerce product manager at global payments provider Elavon Europe, who advises retailers to reward loyal customers who have shopped with them before by remembering payments details and enabling quickfire transactions.
"For most fashion retailers, image is everything" she comments.
"Having spent a lot of time and effort creating a beautiful shop window for your product range, you don't want to ruin it at the final stage when your customers checkout."
Conor McGrath, head of UK and Nordic clients at parcelLab, a parcel monitoring software company, suggests retailers are gradually understanding that post-purchase experiences can be as vital as the efforts made to attract shoppers in the first place.
He lists six factors for fashion to focus on if they want to get their proposition right for today's consumers, firstly "customer centricity across the entire customer journey from checkout right through to returns" and "consistent communication in a branded format, including order confirmation, dispatch confirmation, tracking updates and delivery success announcement".
McGrath also lists: "Social sharing (encouraging customers to share their new purchases with their online communities by providing a social sharing tag); referral schemes to encourage repeat purchases; integrated track & trace pages to guide your customers to detailed updates on the parcel's journey; and branded tracking emails for actively communicating with customers during shipping."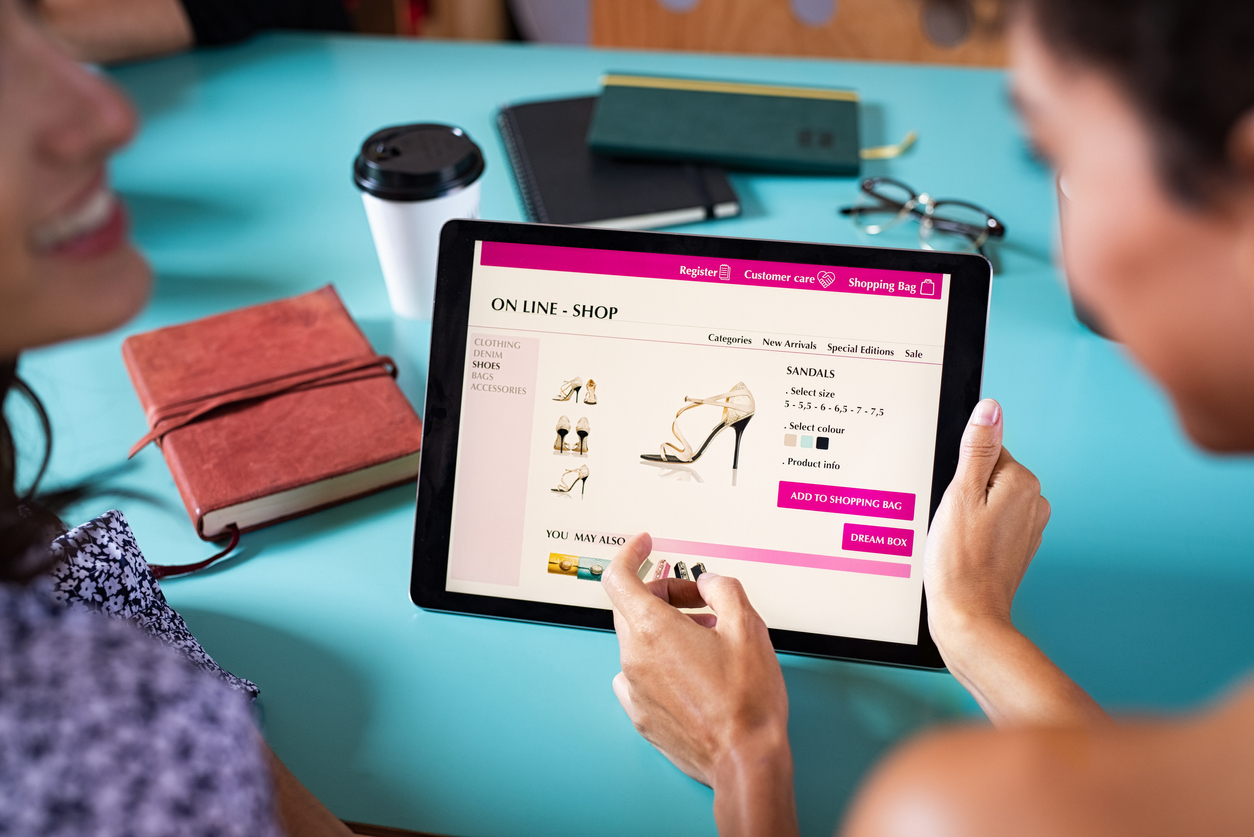 Delivering on a promise
These IMRG pages have been full of insight on the importance of last mile fulfilment, and multiple delivery options at the point of sale. Fashion is no different, of course, but more than most other sectors it needs a dedicated reverse logistics plan in place.
One example, Sosandar, a premium womenswear e-tailer, has reported on several occasions now that just under half of the products it sells in a trading quarter are returned. Not all businesses make public their returns figures but, anecdotally, many in the industry are operating at similar levels to Sosandar, making it an important area for improvement for the sector as a whole.
Alecxa Julia Cristobal from electronic payments provider AsiaPay says: "A major reason larger retailers win customers is that they set proper expectations for when something will be delivered, what to do if it's not, and how to return unwanted or damaged items.
"Creating a transparent exchange and returns policy is a major way to increase cart conversion."
Returns present a multi-layered challenge for retailers. Consumers now expect an easy returns process, but by offering them that retailers can open up themselves to abuse.
For instance, Barclaycard research found that almost one in ten UK shoppers purchase clothes online to wear once for a photo and social media sharing opportunity, before returning the item. It's a tactic known in the industry as 'wardrobing'.
Sian Hopwood, senior vice president of B2B operations at BluJay Solutions, a logistics and transportation software provider, notes: "The trend of buying to return is forcing fashion retailers to adapt, and quickly.
"Wardrobing is presenting retailers with the monumental challenge of carefully managing the flow of parcels without compromising customer experience by imposing limitations. But it's achievable, if retailers are committed to supporting the customer journey every step of the way."
Although retailers must find a balance between providing customer-friendly services while not damaging their margins too severely or complicating their internal operations, most research points to the importance of treading carefully with delivery strategy.
Joe Farrell, vice president of international operations at PFS, a fulfilment services provider, argues that a positive delivery experience and quality customer care, "is crucial to retaining customer loyalty".
Citing his company's research, he adds: "In today's 'share' culture, damage to a brand's image as a result of a negative delivery experience or poor customer care extends far beyond the customer who experiences them.
"69% of millennials will share a negative experience. They aren't big on chances either. Across generations, six in ten consumers will lose loyalty and stop shopping with a brand after three negative experiences."
Senel Sowerby, head of parcel management solutions, product marketing at Quadient, a shipping technology company, advises fashion retailers to do all they can in the name of "convenience" – and that includes deploying click & collect, and collection lockers.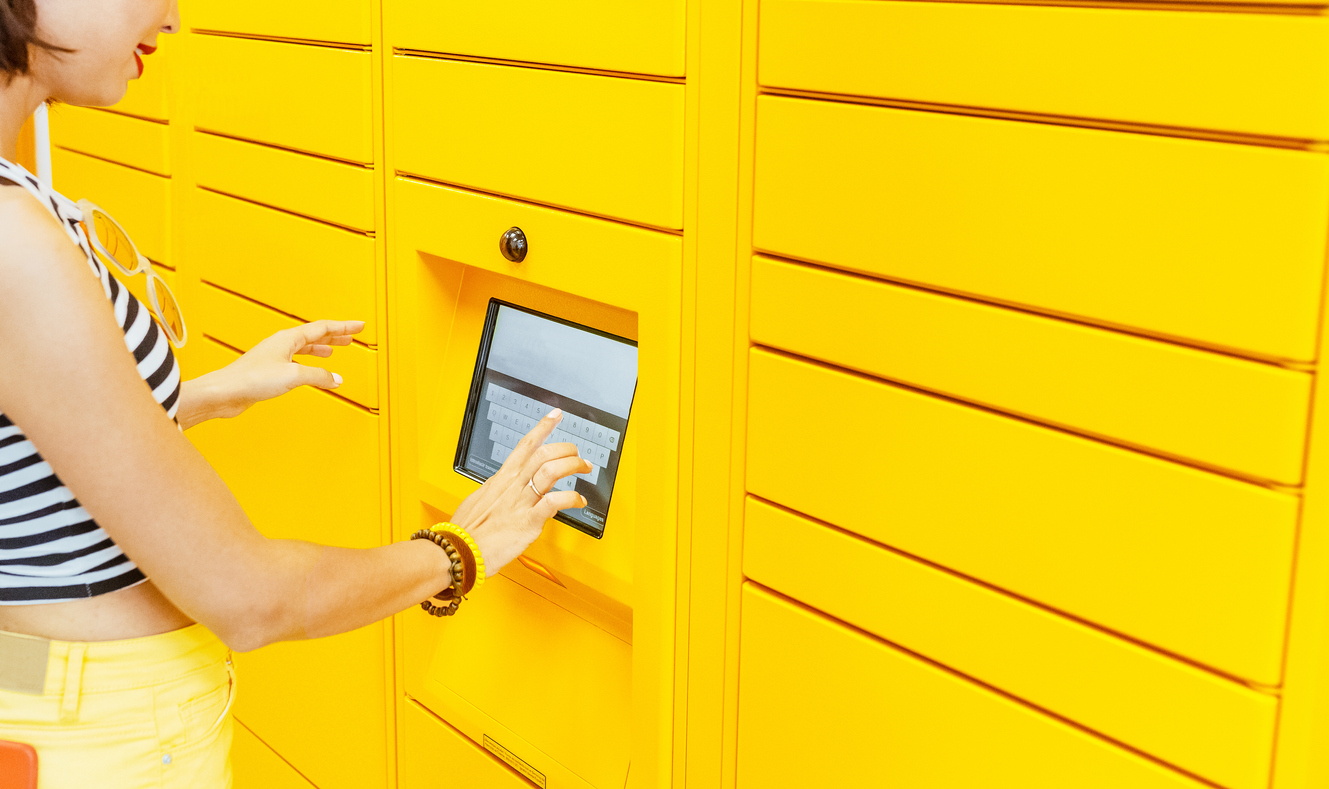 Green is the new black
James Perrett, vice president of retail at SafeCharge, a payments technology company, lists seven characteristics present in a best-in-class fashion retailer.
He argues it must have clear vision, continue to evolve, be scalable, invest in eCommerce, offer a returns policy, and provide a seamless customer experience across whatever channels it operates. That neatly encapsulates what the other IMRG members have suggested, above, but he also recommends a green approach.
"The greener strategy and focusing more on sustainable and environment-friendly fashion is a goal that many retails are focusing on," Perrett suggests.
"This includes the use of natural fabrics, sustainable manufacturing process, and factory environment for the employees."
Matthew Robinson, co-CEO at NetDespatch, a shipping and parcel data management platform for carriers, agrees, saying that integrity, technology and efficiency have important roles to play if a fashion organisation wishes to call itself best in class in 2020.
"Sustainability is a key trait for the ideal fashion retailer of today," he adds.
"As the millennial/Generation Z consumer group becomes the largest, smart retailers of all sizes need to be getting their sustainable, environmental credentials in order so they don't lose out."
The aforementioned H&M and Gap are examples of that process in motion, but there are plenty of others. Even the fast fashion players which have been heavily criticised for the impact their low-cost manufacturer and quickly distributed ranges might be having on the environment are aware of the need to be greener.
Boohoo's 'For The Future' range is all made from recycled materials, and in June 2019, Asos launched its responsible edit with the aim of surfacing more sustainable products to its customers – shouting more about items made with sustainable or recyclable material.
There'll be lots more of this and, as we've pointed out in recent blogs we'll need to be cautious of retailers engaging in greenwashing communication, but the bottom line is today's fashion retail must have – and must accentuate – a green angle.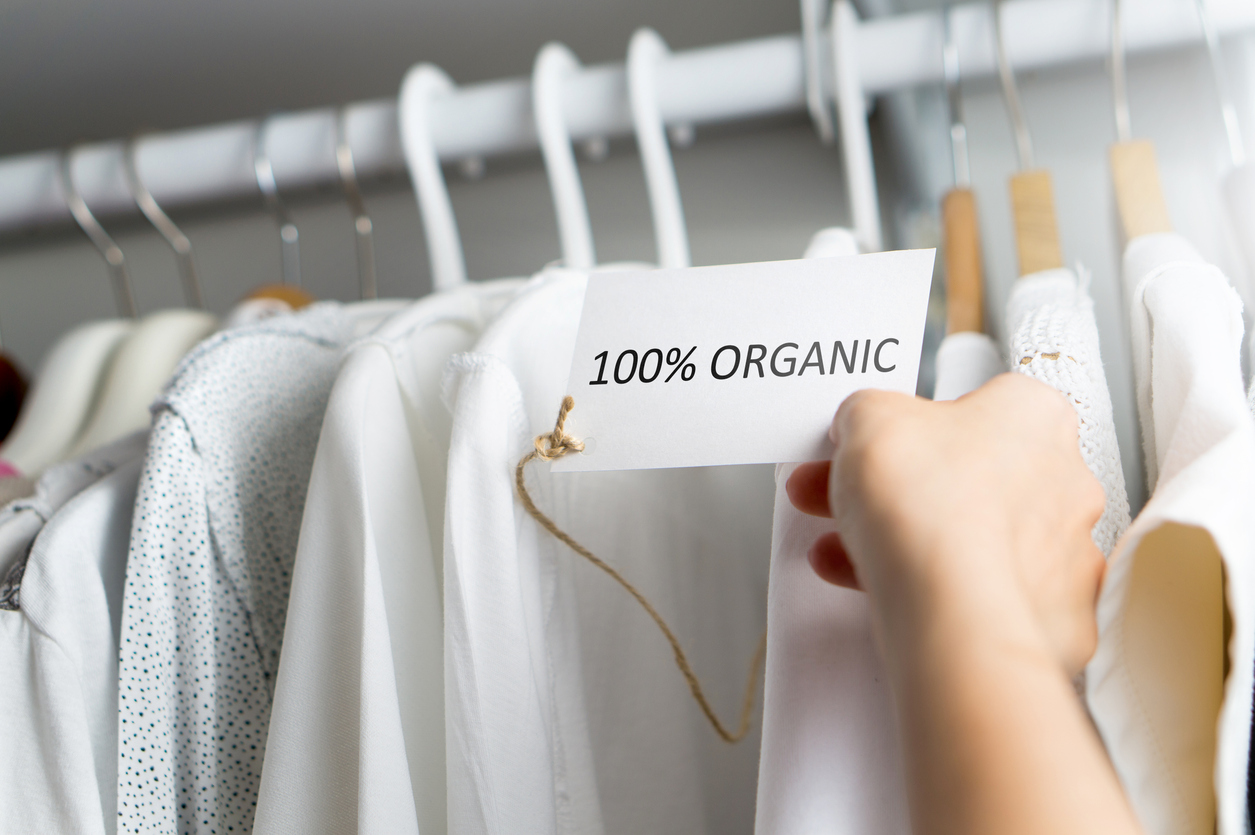 Summary
We've had New York Fashion Week and the Milan and London equivalents, this month, and attention now turns to Paris Fashion Week.  Themes of sustainability and creating clothing with longevity is under the spotlight on the catwalks of these great cities of fashion – more so than ever, it seems.
These topics – and a whole lot more – are on the bill again, this week, as the likes of Charles Tyrwhitt, Debenhams, Matalan, Moss Bros, and Vivobarefoot participate in IMRG's Fashion Connect event, in London.
Be it through raising awareness of green issues, technology investments, or new operational ideas, IMRG's annual conference is a chance for delegates to understand what makes a successful 21st century fashion retailer.
Keep your eyes peeled for commentary and analysis of all the best bits on the IMRG platforms over the coming weeks. You can take this blog as an amuse-bouche for all the red-hot talking points.
By Ben Sillitoe