By Will Gillingham
Across the centuries, the human race in its totality has only really been optimising for one thing: acceleration. Pick any area of industry and the premise of acceleration will likely exist in some shape or other: transport, communication, news, weaponry, food, retail. Our desire to move things faster is, apparently, insatiable. And by that logic, this article is over before it's begun: people simply want the items they've bought as fast as possible, right?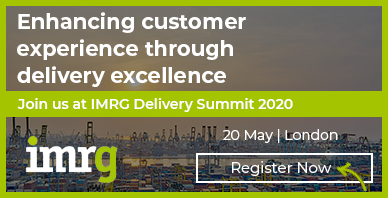 Well, not quite. It seems, in the delivery sector, at least, that we've reached our point of 'fast enough'. Even without much knowledge of the inner-workings of logistics, shoppers understand the mechanics of ordering an item online, and have settled on next-day fulfilment as being perfectly adequate (from their perspective; there are some retailers who can offer same-day, but it's a very small number). However, with the speed box ticked, other unchecked boxes rise to the surface: boxes concerning the environment, click and collect, communication, and other things.
Which of these are most important to shoppers, and which should retailers be investing in? We reached out to our community of delivery companies for their expert insight and compiled a checklist of delivery dos and don'ts. Let's jump in.
DO: Double-down on click and collect
Click and collect continues to dominate the delivery debate, and for good reason: it consolidates many of the disparate 'dos' located further down this list. Not only is it a facilitator of next-day delivery, it also manifests as (potentially) more convenient than home delivery, it lessens the need for a fleet of delivery vans by bringing packages to a single point (as opposed to multiple homes) and can even lead to further in-store purchases for the retailer.
And, as noted by Steve Rivers, Co-Founder and CCO of Intelligent Reach, beyond all the above, it also represents an opportunity to revitalise the high street: 'Brick and mortar stores are struggling, but there is something to be learned from retailers such as Halfords, who use their delivery methods to increase store footfall. This particular retailer hit a milestone last year when they reported that 84% of their orders were picked up in-store.
'Click and collect not only simplifies life for the customer, it is cost-efficient for the retailer, environmentally friendlier, reduces returns and increases upsell opportunities. In fact, The Wall Street Journal reported that 50% of shoppers opt for click and collect and that 45% also purchased something else during their visit.'
Bolstering this data is Mike Richmond, Chief Commercial Officer, Doddle, who quotes the results of a survey Doddle conducted this year on millennial delivery habits: 'In the past few years, there's been a lot more emphasis on choice and convenience for consumers, and that choice is reflected in a changing behaviour. Nearly half (48%) of Millennial shoppers and 39% of Gen X shoppers have used an in-store click & collect service in the last six months (Doddle, YouGov data, 2019).'
Further to this, Andrew Norman, General Manager UK at ShipStation, references click and collect as a preventative measure for having items stolen, as well as improving the returns process: 'Click and Collect is an option that has a lot of growth potential—particularly if you sell items that are harder to buy in the stores that they'll collect their orders from. This option of click and collect offers customers more peace of mind. Not only are porch pirates less likely to steal their order, it helps for an easier returns process too. Finding economical ways to encourage customers to buy from you while also demonstrating brand loyalty can tough when they can turn to titans like Amazon and get their items shipped for free—quickly. But adding value and support to your customers can be just as enticing.'
Click and collect is a valuable service year-round. But, as mentioned by Elliott Jacobs, Director, Agency and Commerce Consulting, LiveArea, EMEA, it becomes particularly pertinent during the peak period.
Jacobs: 'As peak season starts to creep up on us, it's worth thinking about delivery options, and how they are displayed to customers. Click and collect is particularly popular during this period, as this provides some guarantees for customers in receiving a product at a convenient time and place. With the increased resultant footfall in-store, retailers may wish to capitalise, with 'Click and collect' online purchases qualifying for exclusive in-store offers.'
AsiaPay sees click and collect in a similar light, with Shayne Burgess reiterating its convenience: 'Several big-name companies have already hopped onto the click and collect train. One of them is the supermarket enterprise Walmart, where 34% of click-and-collect consumers add to their baskets when they're on site for their order pick up. Through this innovative retail service, shoppers can just drop by the store and get their purchase in just 3 hours after adding them on their online cart or within 7 working days if you have a hectic schedule.'
And, finally, Sam Holden, Chief Commercial Officer at Yodel and CollectPlus, gives some insight into converting the percentage of click and collect adopters into hard numbers: 'Click and collect provides customers with flexibility for deliveries and returns. It enables shoppers to collect or return their order at a time that suits them, and we see 24,000 customers collecting parcels daily. It's a popular selection for people who may not be at home to receive a delivery or await a collection.'
Click and collect is a must-have in the current retail environment, as it continues to grow in strength and adoption among customers. It's perhaps even reached a point of being the must-have, and for pureplay retailers who lack a physical store capable of click and collect, it's now possibly time to invest in some sort of workaround.
DON'T: Offer too many options
The checkout process (which delivery options form a part of) should be a swift one, and while a barrage of options once the shopper reaches the delivery selection appears at first glance to be a convenient covering of all bases, it's in fact ripe to bottleneck the process.
Not only this, but advertising an array of delivery options is an unnecessary stretch of resources that could better be reapportioned elsewhere. This comes from Doddle, who discusses too many delivery options as an exercise in cannibalism.
Mike Richmond, Doddle: 'The plethora of fulfilment choices at online checkouts is in danger of cannibalising the very convenience retailers were seeking to introduce by offering alternative fulfilment options.
'Go to the checkout of Boohoo.com, for instance, and a shopper is now confronted by three home delivery options, six click & collect options and 10 payment options. Confusing at best and overwhelming at worst.
'And now with multiple fulfilment collaborations hitting the market, shoppers not only have to select from tens of delivery options, they also have to remember that they can collect Argos parcels at Sainsbury's but not John Lewis and John Lewis parcels at Co-op and Waitrose but not Sainsbury's. 
'To really get delivery choice right, retailers need to understand their customer segments, work out what matters to them, and steer the delivery proposition in that direction, whilst all the time carefully balancing their own and their customers' needs.'
Richard Tucker, Director at BluJay Solutions is in support of this, noting that there's an expectation on certain products to be delivered in certain ways. For retailers who operate within a single sector, discovering their customers' delivery preferences is key to optimising delivery.
Tucker: 'If you are buying a low-cost pair of socks, you would expect delivery via a low-cost postal solution which takes a few days. But if you purchased a laptop, for example, you would expect the retailer to use a premium delivery solution which includes tracking and communication, plus the reassurance of a 'signed for' delivery record.
'By listening to their customers, understanding their failed deliveries, looking at other retailers in their sector, offering choices to the consumer (but not too many) and making sure that delivery isn't a barrier to sales and checkout success, retailers can develop a deeper understanding of the challenges and opportunities they face.'
DO: Maintain velocity
While already established as the core driving force of, well, almost everything, it's worth mentioning that speed is still of the essence when it comes to delivery, and, with next-day delivery now a widely adopted par, it's a standard which retailers should be aiming for. It's this which leads Carl Lyon, Operations Director Delivery Experience, Hermes, to name speed as the 'premier consideration' when it comes to delivery.
Lyon: 'I am a firm believer that the most efficient delivery method is the one that gets the parcel to the consumer in the quickest possible time, as speed is still the premier consideration. However, for each individual consumer, this will vary depending on their daily schedules and location. For some, a home delivery will be the fastest, but for others it might involve a parcel shop drop-off or picking an item up at a locker – as a result, retailers must consider all eventualities to meet growing demands.'
In support of this is Joe Farrell, VP International Operations, PFS, who notes that while free delivery can sometimes trump speed (more on that a little further down), obtaining a parcel in the fastest time possible is of the utmost importance during peak.
Farrell: 'When it comes to delivery of online orders, faster is always better; however, we've found that most of the year people are willing to wait up to five days for free shipping, assuming the package arrives in good condition with the correct items. The exception to this is the peak shopping season between Black Friday and Christmas. During peak, customers expect faster delivery times as the stakes are higher, no one wants to give a late gift. Retailers need to plan ahead to ensure their fulfilment processes can handle increased volumes in conjunction with higher service expectations during this crucial period.'
Finally, Anita Hayward, Country Head UK, Naqel Express, references an altogether more pressing need for speed when it comes to delivery in the Middle East: the payment isn't finalised until the package is on the doorstep, providing incentive to the retailers to secure the transaction in as short a time as possible.
Hayward: 'The main comment I have is with regard to the Middle Eastern market. As cash/card on delivery is such a prevalent payment method, express delivery is generally a better option as it is still fresh in the mind of the consumer with less time to reconsider receiving their purchase.
'This together with proactive tracking progress messages about the shipment can help drive more successful delivery rates.'
There's no doubt about it: speed is an inherent part of what customers expect from delivery, and all other delivery optimisation efforts should complement speed, rather than replace it. However, there is a level of too fast which retailers should shy away from: same-day delivery.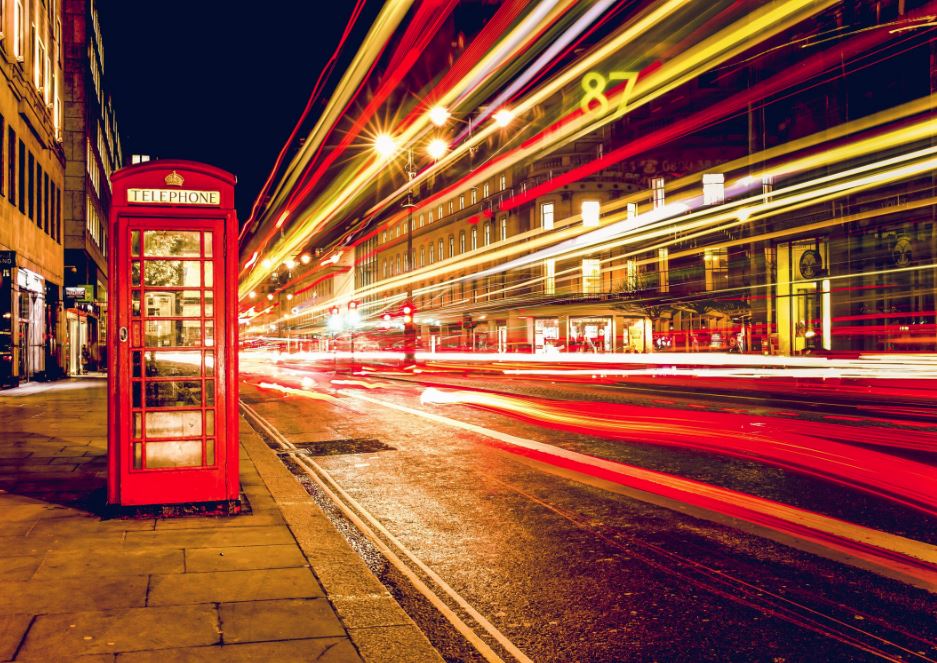 DON'T: Offer same-day delivery
Back in May, IMRG investigated same-day delivery, and the overarching message was that it's not viable just yet for most retailers. In theory, same-day delivery is an attractive concept. But in practice, it's riddled with obstacles which the retail arena, by and large, isn't yet able to overcome, the first of these being the sheer amount of distribution centres needed to properly service the country.
Lana Jackson of New Look ratified this view of same-day delivery at the IMRG Delivery Summit, discussing a same-day trial which New Look undertook. She said: 'We did a same-day trial in 2017. For our consumers, it really wasn't the most important thing. You have to charge £12 to make it sustainable, and people aren't prepared to pay that. They don't want things fast – they just want clarity on when it's going to arrive.'
It's this view which Conor McGrath, Head of UK Clients at parcelLab upholds: 'There has been a lot of talk about same-day delivery, which larger retailers are starting to introduce, making it possible by creating satellite warehouses at their high street stores to reduce delivery distances. But this simply isn't possible for smaller retailers and in general customers are fine with a next-day option.'
At some point a little further down the road, same-day delivery may well be the norm which customers expect. But for now, enabling next-day delivery and optimising the service with these other 'dos' is the recommended path to a successful delivery strategy.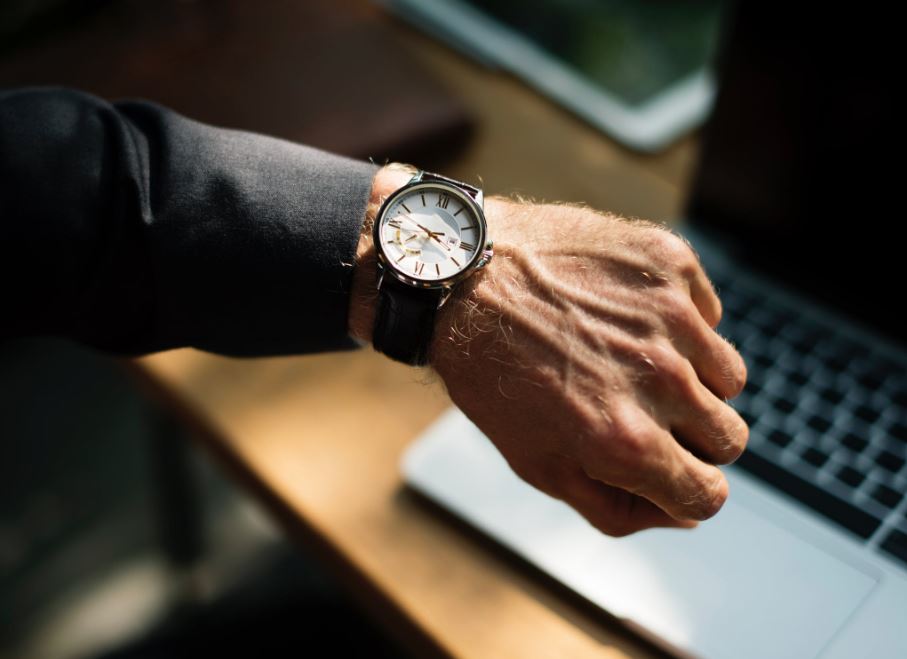 DO: Be as clear as possible
One element of delivery which it seems shoppers are clamouring for is clarity. That is, a complete explanation of the delivery service on the website, communication while their package is in-transit, and a confirmation that their package has been safely delivered (wherever that may be).
In a report IMRG collaborated on with GFS, we discovered that 48% of shoppers would pay for convenience, which, as Dan Ennor, Commercial Director at GFS rightly states, dispels the myth of fast and free being paramount.
Ennor: '48% of consumers stated that they were happy to pay for convenience, showing a preference for the likes of nominated time delivery; dispelling the myth that 'fast and free' delivery trumps all.
What most shoppers really want is clear communication at all delivery points and follow through on what was promised. Retailers should be offering as broad a range of delivery options as their supply chains can manage, with transparent pricing at checkout, and the chance to specify when or where the delivery will arrive. Convenience is top of mind for consumers, so retailers need to offer that, but within their own financial and operational constraints.'
Similarly, in a separate report IMRG conducted alongside NetDespatch, the ability to track the movement of a parcel was discovered to be the most important thing to customers.
Matthew Robertson, Co-CEO, NetDespatch: 'In the recent NetDespatch sponsored IMRG Valuing Home Delivery Review we saw that It wasn't delivery speed that was necessarily the answer that consumers were looking for in their quest for the perfect customer journey, but the ability to anticipate delivery with access to tracking, an exact delivery window advised and notification of delivery status.
'If we can reasonably assume that most online orders are not Distress or Need to Have purchases, there seems to be a disconnect between this and the fact that more than 50% of all UK deliveries are now being sent by next day services. If retailers are offering low cost or free next day delivery to win and keep more customers, with the double-digit growth in online order volumes this over-provision is probably unsustainable anyway.'
A nicely nuanced view comes from Jason Tavaria, CEO, InPost UK, who concentrates less on clarity, and more on certainty, using this to explain why shoppers lean towards next-day delivery over the more ambiguous 3-5-day window.
Tavaria: 'A significant reason consumers are opting for next-day delivery at checkout is because of its guarantee, in comparison to the vagueness of 3-5 working day delivery times.
'Though the desire for immediacy is of course a factor, certainty is also just as important to the consumer, whose primary concern is not always receiving a parcel quickly, but rather avoiding the significant hassle associated with a missed delivery. Emphasis is often placed on next-day or same-day delivery, but these options are generally expensive and don't necessarily work around a shopper's schedule as many will need to work from home or even send the parcel to their workplace.
'Retailers should keep in mind certainty and convenience when it comes to their delivery suite, as these two factors are most likely to influence the decision of time-poor consumers.'
Clarity and/or certainty are weighty assets to a delivery strategy, resulting in a reassured and satisfied customer. So as not to pull the proverbial rug out from underneath a buyer after they've paid for a product, retailers should ensure their communication during the post-purchase segment is as clear and punctual as they can manage.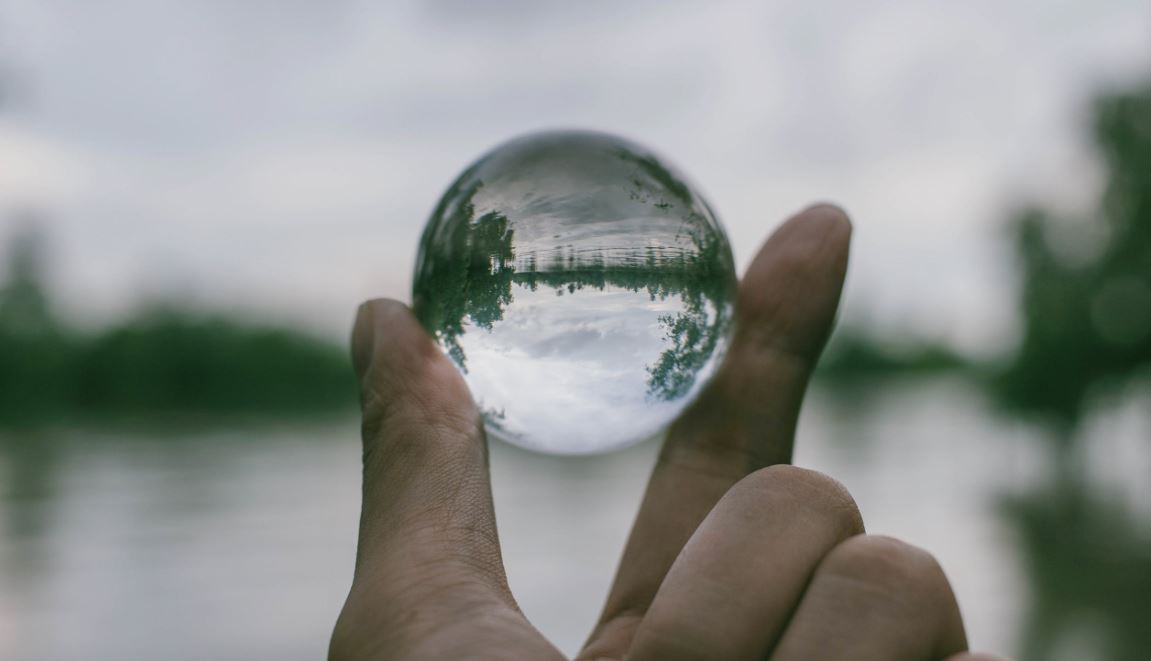 DON'T: Support environmentally damaging services
Shoppers are becoming more and more aware of the environmental value of the products they're buying, and the sustainability of the delivery methods they're using; as far back as February, Graham Best, CEO, ReBOUND Returns, described sustainability as a 'train coming over the horizon'.
It's for this reason that Mel Tymm, Industry Principal at Maginus, highlights the need for environmental practices, while simultaneously paring back unsustainable, 'super-fast' delivery practices.
Tymm: 'Despite the fact that 77% of consumers say they are conscious of, or care deeply about, the environment when thinking about how they receive their deliveries, this hasn't quelled the demand for resource intensive deliveries. Super-fast or personalised deliveries are not beneficial for the environment. They require more delivery trucks to be sent out, often taking inefficient routes to meet the time requirements of each delivery. Retailers can attempt to drive home the impact of deliveries to consumers by highlighting the environmental impact of their choice, making it clear that this directly affects a firm's carbon footprint. Alternatively, consolidated deliveries may be possible, with incentives offered to cut the numbers of deliveries and therefore carbon output.'
As the environmental debate grows ever more in the public consciousness, so the retail industry should morph to meet greener demands. Those who don't may well find their buyers jumping ship to their more environmental competitors in years to come.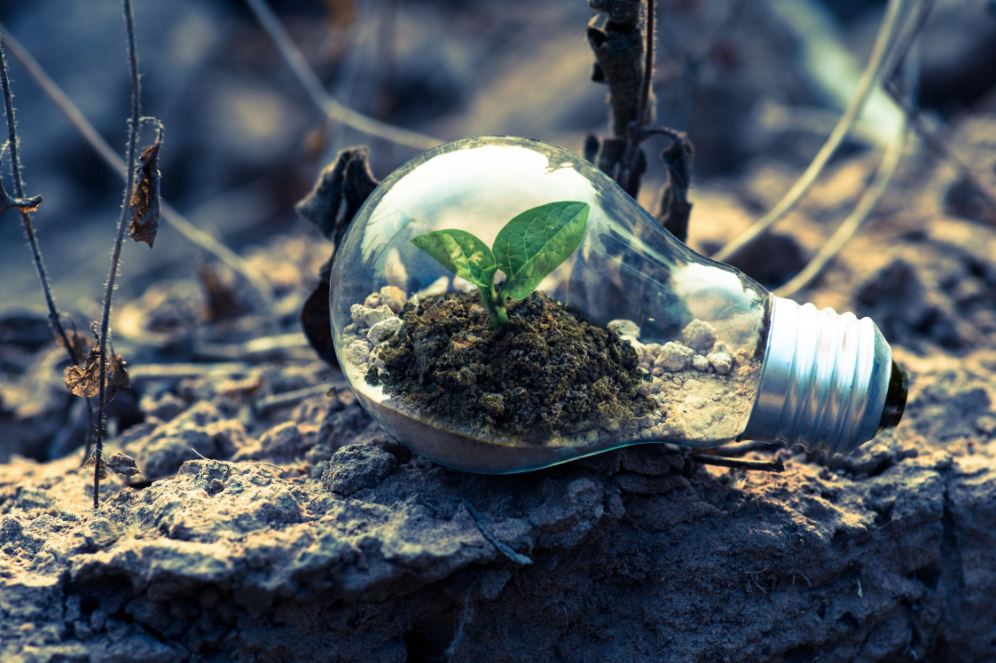 DO: Offer free delivery
The penultimate point in the list, but potentially the most pertinent: shoppers want free delivery. Indeed, according to Kiel Harkness, Marketing Director, UPS UK, Ireland and Nordics, retailers will be appealing to a vast majority of shoppers by offering free delivery: 'Our research has shown that 71% of online buyers rate free shipping as a top consideration at the time of purchase.'
Andrew Norman of ShipStation supports this, claiming that free postage and a small wait for the delivery to arrive trumps paid-for expedited delivery: 'Understanding your profit margins is an important first step in knowing which types of expedited deliveries you can offer. Customers generally don't mind waiting a few days for their parcels. So, if you can offer free shipping for 3-5-day delivery, customers would prefer that over more expedited services that lead to a steeper price tag.'
Conor McGrath of parcelLab notes that free delivery can be a way to boost customer retention: 'Offering free next-day delivery will certainly help a retailer stand out and boost loyalty, because even Amazon does not offer this. Also, including a sustainable option is becoming more important as it's something more and more customers are looking for.
'A clever way of giving the impression you're providing free delivery is to offer an annual subscription, similar to Amazon's Prime service. For an annual payment, customers would then enjoy 'free' delivery for every purchase they make, and this would also drive retention. Indeed, we're seeing more and more retailers offering delivery subscriptions models at a fraction of the cost of Amazon Prime, particularly in fashion. Asos drove this trend with their annual £9.95 premier next-day delivery and many other retailers have followed suit.'
And Neil Kuschel, CEO Europe, Global-e, sees free shipping as a way of boosting international sales: 'A proven method for boosting international online sales is to offer customers free shipping. This is especially relevant for high-priced and luxury goods. For other verticals such as fast fashion, it is actually recommended to offer free shipping only over a specified minimum threshold which helps to increase the average online value (AOV) of the order. The free shipping offering should be set according to the merchant's business strategy and to specific market characteristics, such as the rate of returns in this market and the local tax and duties threshold.'
By absorbing the delivery costs into the business, retailers can not only generate that much-needed element of satisfaction among shoppers, but also streamline the checkout process, which, as aforementioned, is key to a conversion.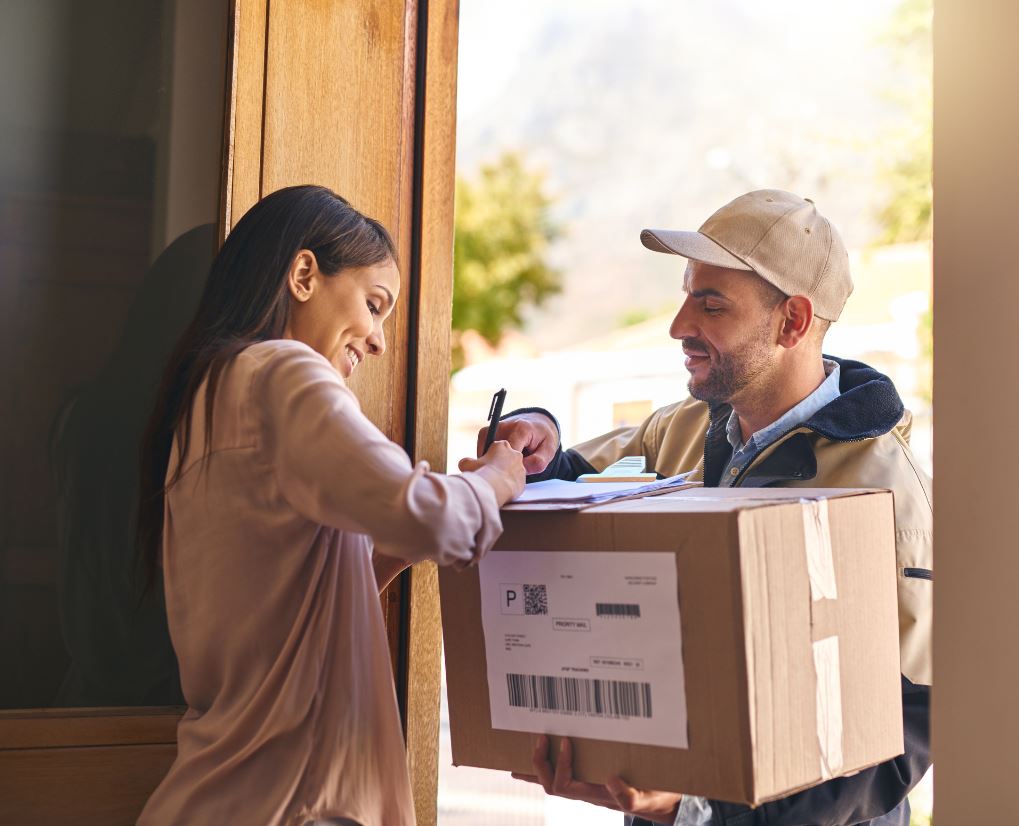 DO: Localise
The final point on this list concerns localisation. Customers expect things to be delivered according to their country's standard codes of practice (which are not necessarily the UK norms of home-delivery or click and collect).
Reaffirming the stark contrast of Middle Eastern delivery is Neil Kuschel of Global-e, who states that by not offering desired shipping options to overseas markets, basket abandonment is a given.
Kuschel: 'When it comes to international selling, one shipping offering certainly does not fit all. It is very important to tailor the shipping proposition according to the local preferences and expectations of shoppers in each individual market. The shipping proposition also relates to how shoppers prefer to pay. In Middle Eastern countries such as Saudi Arabia and UAE for example, shoppers are accustomed to paying cash on delivery with almost 40% of cross-border shoppers choosing this option when offered. If cross-border online shoppers are not offered the shipping options that they expect to see at checkout at the rates that they are used to paying, they will abandon their shopping carts.'
Looking at localisation on a more global scale is Bruce Fair, Chief Revenue Officer at Metapack, who provides data on the most popular delivery methods by country: 'The most popular delivery option on a global basis is home delivery. 88% of consumers have opted for home delivery, 22% weekend, 50% collect in store, 20% delivery to place of work and 30% PUDO.
• Collect in-store is a particularly popular choice for consumers in the UK (62%), US (56%), Spain (55%) and France (55%).
• Delivery to a pick-up point or local shop holds a strong appeal for European shoppers, especially those in France (58%), Spain (50%) and the Netherlands (46%).
• One-fifth or more of shoppers in Canada (21%), Germany (21%) and the US (20%) have arranged for online purchases to be delivered to their place of work – with 26% of UK and French shoppers saying they regularly take advantage of this option.
• Delivery to a locker is a popular option with 31% of German shoppers.
• Over a quarter of UK (28%), Dutch (27%) and US (27%) shoppers elected for a weekend delivery.
For those retailers looking to expand into new territories, it's well worth researching local delivery expectations, and then outfitting the brand to be capable of providing them.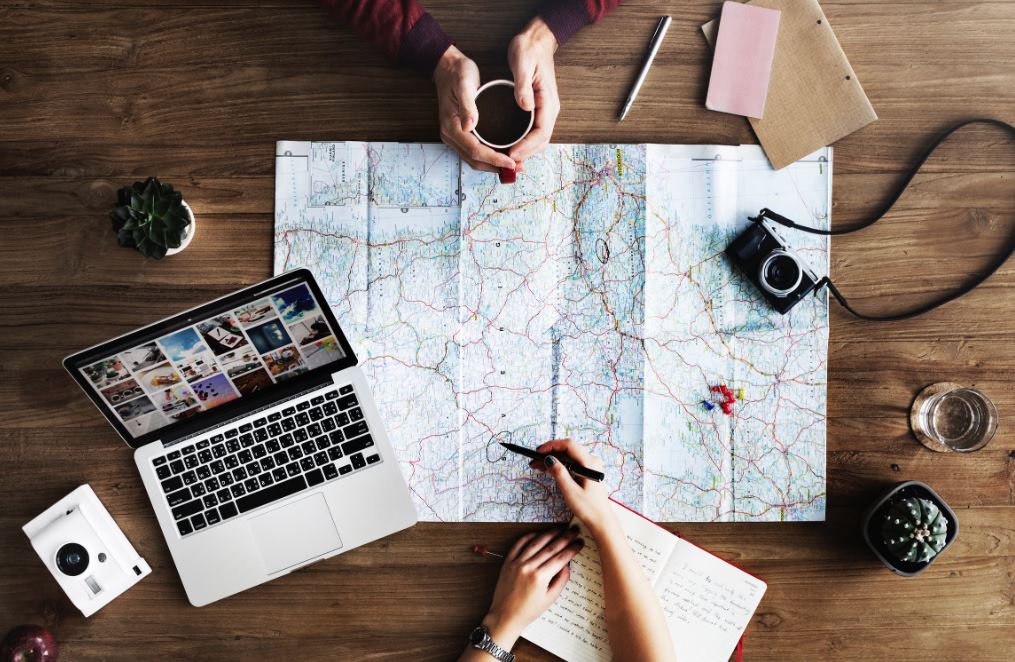 In Summary
The primary concern among shoppers when it comes to delivery is no longer about getting their products faster, but rather about getting them in as convenient a fashion as possible. With next-day delivery as a premise, there's a movement among shoppers to want to pick things up en route (i.e. click and collect), rather than have things delivered to their homes.
Click and collect also works in tandem with the growing lean towards environmentalism, consolidating multiple deliveries into one van, and, thus, reducing the number of vehicles on the road (or the number of miles travelled).
However, for retailers who aren't able to offer click and collect, free delivery is another key way of securing customer satisfaction, particularly with the peak period encroaching on the edge of the calendar. Just don't put too much of a penchant on same-day delivery for now – we're not quite there yet.
Will Gillingham, Content Manager, IMRG