What are the online retail jobs that haven't been created yet?
By Ben Sillitoe
Please forgive us a bit of future gazing.
We're constantly fed the theory (and we see it with our own eyes) that the retail industry is moving at an ever-increasing pace, and it got me thinking what new job roles will emerge. What jobs that don't exist yet will come to the fore in the years ahead?
The likes of scrum masters, platform engineers and cybersecurity professionals behind the scenes of online retail businesses, as well as the higher ranking and visible customer experience directors and chief customer officers, didn't exist pre digital age.
So, what's the direction of travel? What jobs might our children be taking on as they graduate from university over the coming decades?
Green and techy
Although stopping short of predicting jobs that don't exist yet, learning and education provider The Open University (OU) published its employment 'hotlist' this summer.
Using the technique of social media listening, which involved scanning 50,000 online mentions across LinkedIn, TikTok, Twitter, Facebook et al, and analysing conversations between industry experts, the OU listed top jobs people can upskill in now.
The list had a very techy and green flavour, including roles such as renewables engineer, machine learning expert, Blockchain expert, artificial intelligence (AI) developer, AI analytics engineer, and sustainability officer.
I don't think there's much doubt the future employment market will be heavily weighted towards the technology and green economies, so taking things a bit further – and focusing specifically on online retail – how might this manifest itself?
Emily Hakner, associate director of product at BOSCO, a digital marketing intelligence company, covers both bases with her suggestions – she puts the case forward for "extended reality (XR) & augmented reality (AR) interaction developers" and "heads of rental & subscription".
Ikea launched a service in 2017 that virtually places true-to-scale models of Ikea furniture in people's own homes, to see how it will fit and look before purchasing, while
Furniture Village has recently launched a 3D virtual showroom.
"As this trend begins to dominate the market, many retailers may need to invest in an AR department to keep their product and brand up to date with the latest technology," Hakner explains.
She also predicts dedicated staff overseeing retailers' rental and subscription services as these areas of business are developed at scale by the most environmentally-conscious organisations among our industry.
Special delivery
Logistics and eCommerce are intrinsically linked, of course, and Tony Mannix, CEO at Clipper Logistics, sees significant development in the job market at this intersection of industries.
"Increasing automation and digitisation in the sector will shift the skill profiles of jobs, as those who are highly skilled in AI, analytics, robotics and automation don't naturally gravitate towards the logistics industry," he says.
"We will need people with the right skills to develop, manage and maintain sophisticated digital processes and robotics/automation whilst also having softer skills so that that are able to interact with and manage the vital people resources."
Rory O'Connor, founder & CEO of delivery management software company Scurri, predicts the use of drones as a last-mile delivery service will become increasingly common over the next decade. And that will bring job opportunities that don't yet exist.
"As delivery options expand and become more technologically driven, online retailers will need to have support and staff in place to manage the advancements in delivery services," he notes.
"Roles surrounding monitoring these drones, in addition to other methods of delivery, will be critical to providing the best customer experience."
A drone fleet manager, perhaps? Or maybe there will be broader roles in online retail that cover air traffic control and beyond…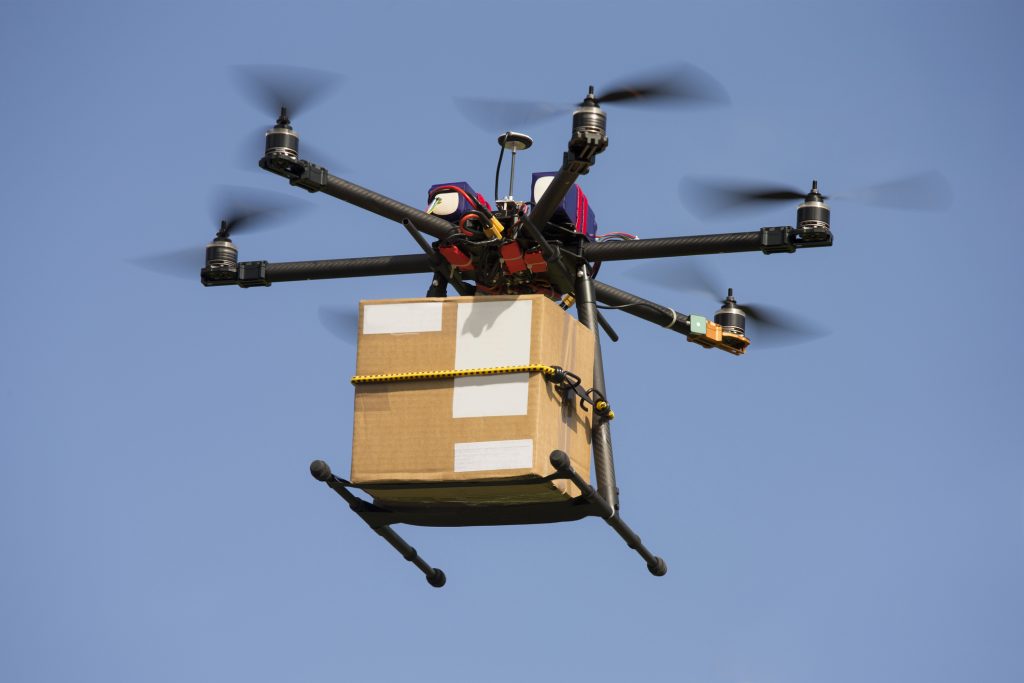 Looking even higher
This blog comes just days after high flyers (in several senses of the phrase), Virgin founder Richard Branson and Amazon founder Jeff Bezos, made their inaugural space trips. How long until the 'final frontier' is something retail must consider?
Hugh Fletcher, global head of consultancy & innovation at Wunderman Thompson Commerce, a digital agency, talks up the potential future need of "space infrastructure managers" in online retail.
"With Jeff Bezos talking about "building a road to space" we will increasingly see more and more infrastructure that facilitates retail (both physical and digital) in our solar system," Fletcher comments.
"Regional and global managers will be usurped by intergalactic managers tasked with providing services from space. Controlling the interface of space will be the next retail frontier."
From such an elevated position, he adds, businesses will be able to provide "internet access to all, control warehouse distribution from space, and manage logistics from a much loftier viewpoint".
Automation, voice, personalisation and insights
Some of the big online retail themes, which are often discussed on these blog pages, may grow to a critical point where new jobs are required to oversee them within individual organisations.
Kamran Iqbal, commerce strategist at eCommerce solutions provider PFS, describes customer experience as "the golden thread" running through all areas of retail – and he suggests this could result in new titles forming.
"Personalisation and innovation can be cemented through the introduction of a chief experience officer driving these changes in an effort to bring the high street and online together across business functions – fulfilment, delivery and customer support," he says.
Similarly, Mark Bolitho, business development director at iBehavior UK, a data products and tech company, sees overarching roles emerging that cover lots of the innovative work going on within today's retail world.
"ECommerce data is mostly incomplete – getting the order is more important than asking lots of potentially off-putting questions at the checkout – so data appending can play a vital role in enriching the picture of the customer," he says.
"The role of customer insight officer would oversee policy relating to data collection and encompass database management and appending and collection of the minimal amount of necessary data to the house file."
Brad Houldsworth, head of product at eCommerce platform provider Remarkable Commerce, says improving efficiency is an "important piece of the puzzle" for modern retailers, adding that automation is "a key driver" for this.
"We may begin to see teams of 'automators' who focus on developing automation technology and strategies to remove manual tasks around their business," he says.
Meanwhile, Fletcher also presents the idea of "zero-user interface (UI) corporate identity managers" becoming a part of the retail workforce, citing his company's research which shows 22% of global shoppers claim to have made a purchase through a voice device.
"While most businesses will be highly versed in their corporate identity when it comes to visualising their brand, how many know what their brand "feels" like in a world without a screen," Fletcher asks.
"New roles will emerge that look at a brand's zero-UI corporate identity, as we find new ways to communicate what brands stand for."
Summary
If the shift from bricks and mortar retailing to eCommerce and harmonised commerce across multiple channels has not already blown retailers' minds, perhaps these ideas about a potential direction of travel will.
And we haven't even mentioned virtual currency treasury managers, head of holograms, and AI intervention officers, which were all mooted by industry spokespeople in a similarly themed article I wrote for Computer Weekly a few years back.
Either way, it's important to keep open-minded when working in an industry that changes from one day to the next. We hope this blog helps with that blue-sky thinking.