By David Lockwood, Co-Founder and Insight Director, The Tapestry Agency
As IMRG reported sub 20% declines for each month of Q1, what were the actual experiences behind the statistics for ecommerce businesses?
Tapestry's  April Retail Leaders Forum brought together senior executives from multichannel companies across a range of sectors to share their experiences. And this is what they told us:
Customer recruitment was hard
As consumers pulled back on spend in Q1, they stuck with brands they trusted rather than shopping with new ones. This was reflected in retailers' search and traffic volumes being significantly down across most categories, with one gifting business experiencing a 50-60% decline over the quarter. All this made customer acquisition challenging.
Digital became more expensive
Retailers across the board faced a perfect storm as demand outstripped supply for online advertising. While online traffic volumes fell, existing demand did not change and was supplemented by increasing numbers of VC-backed brands entering the market. With more businesses chasing fewer eyeballs, media costs jumped significantly. While one subscription business saw CPC (cost per click) rates rise by 23%, others experienced more dramatic 35%+ increases.
And despite attempts to optimise activity, any performance improvements were offset by these higher advertising costs, which had a knock-on effect on an already challenging customer recruitment environment.
One clothing retailer tried to plug the gap in its digital business by increasing marketing spend but found the higher costs made it difficult for this strategy to work.
iOS updates continued to impact campaigns, especially on Facebook. Here businesses experienced poorer performance and less visibility into campaign conversions, making this a less valuable channel.
Performance declined
Although the IMRG reported conversion rates in Q1 fell slightly but were stable, the experience of the forum attendees was more marked. While open rates and clicks held up for some, buying decisions were much slower than previously, leading to declining conversion rates. As consumers became savvier shoppers, greater motivation was required to encourage them to spend. One ecommerce company only saw purchasing uplift when they launched their sales and interest converted into purchases.
One attendee noted its competition launched their new range and then immediately had a sale, indicating the lengths retailers were forced to go to encourage consumers to buy.
Market location influenced sales
When it came to international sales, location was key. The closer a market to Ukraine, the greater the impact on business. While the UK began to see slight improvements for one gifting business, its mainland European markets continued to fare poorly. But for companies trading in the US – further removed from the conflict – conditions proved better, with performances slightly ahead of plan.
But it wasn't all doom and gloom. There were chinks of light which helped mitigate some of these challenges. The bright spots were:
Shops returned, and so did shoppers
While digital struggled following its recent highs, bricks and mortar came back stronger. After missing shopping during lockdown and the emotional connection it offers, consumers returned to the relief (and benefit) of retailers with stores. But even here, success was mixed.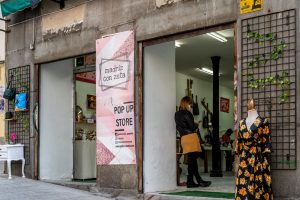 A move to event shopping saw several forum members reporting a return in demand in the major cities and shopping centres they hadn't seen for some time. But for one, while the cities improved, its stores in secondary towns saw a decline in performance from late November 2021.
Overall, retail performed well and was a bright spot in a challenging quarter.
Triggered emails worked
One area retailers saw growth was from automated triggered emails. While standard broadcast campaigns delivered acceptable returns, those driven by trigger points unique to each customer performed well. By refining the execution and delivery of welcome programmes and date-led automated emails, retailers were able to drive result improvements.
Reactivation was effective
While challenges remain around recruitment, focusing on reactivating lapsed customers brought revenue performance improvements for a number of retailers. An obvious low hanging fruit when it comes to activity, those attendees concentrating effort here recommended every retailer to focus on this area. Revisiting communication schedules, testing optimal times to re-engage customers (while taking into account the purchase frequency for products) and refining messaging and email sequencing paid dividends and helped retailers offset some of the downturns from their other activities.
Testing new channels was vital
Every marketer must try new media, channels, and approaches during difficult times.
To mitigate the challenges around digital, some businesses evolved their channel strategies, testing events and door drops to counter their reliance on digital paid media.
Others pivoted away from established platforms and embraced the newer ones. One retailer shifted from using Facebook as a sales driver to a lead generation tool instead. It also switched investment into TikTok, stating that despite perceptions this is targeted toward much younger audiences, the demographic profile of the video-sharing platform's audience has shifted quickly.
Exploring opportunities around podcast advertising, testing pre-roll video advertising, and looking into audio were also suggested.
Spring's green shoots of hope
Despite the poor Q1, the good news was that all forum attendees were experiencing an uplift since the end of March/early April. The onset of spring, an improvement in the weather, Easter in April and the longer days and lighter evenings have brought renewed consumer optimism that's translating into sales.
Two other factors also added to the positivity of retailers.
Consumers are adjusting to the current realities: While the bad news cycle continues, consumers are acclimatising to what's happening economically and globally. As they learn to live with the current situation, this will feed into a level of optimism and more willingness to spend.
Shipping costs are starting to normalise. After all the supply chain disruptions, bottlenecks are being removed, port congestion reducing, and new shipping capacity coming online. This will see shipping prices falling in the second half of 2022, which will bring some cost and stock pressure relief for multi-channel retailers.
Our retail leaders all had high hopes for the coming months. But many sounded a cautious note for the end of the year with fears that new price rise pressures and ongoing inflation may dampen consumer confidence when entering the critical trading period for many businesses.
---
If you're looking to reset your marketing strategy and adjust to today's environment, please get in touch at [email protected].
Published 04/05/2022