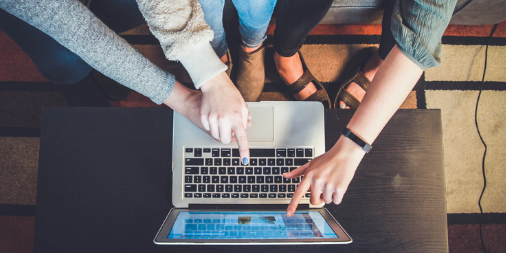 Ben Sillitoe
IMRG's Customer Week, in June, drew attention to many things – but one key message emanating from the commentary was the need for retailers to ensure the voice of the shopper is built into their operations.
Online reviews' power in helping retailers learn what does and doesn't work about their proposition naturally became a talking point. As well as being crucial for retailers in gaining quick, real-time feedback, they also act as a barometer for customers investigating the market ahead of making a purchase.
Highlighting their importance, Ollie Marshall, managing director of the reincarnated consumer electronics retailer Maplin, said he was keen to establish the right role for reviews on the company's website in the wake of the pandemic.
Customer reviews left on the Maplin website are generally positive, he said, but the challenge in times of crisis, such as the Covid-19 outbreak, is external factors impact business performance – and customers are not necessarily particularly forgiving with their comments.
"You get a big surge of negative reviews and it really pulls down that average," he said, adding: "It takes a long time to build back up again."
Marshall suggested even if it's a mistaken or inaccurate assessment from a customer "it can kill a product", but he is aware of the importance of online reviews when accurate and positive so he is focused on setting up the system in a productive way.
It is perhaps this tricky balance to maintain that stops retailers and brands from implementing online review platforms, but several IMRG members spoke to me about their importance in providing that all-important transparency customers are seeking.
Rough with the smooth
Michaela Simpson, head of customer experience at Yodel, a parcel carrier, says: "Online reviews can have significant influence – good and bad – when shoppers can rate their delivery experience, the attitudes of drivers, and how delivery partners keep drivers informed.
"This direct customer feedback, published online, promotes transparency and accountability. It enables the customer service team to gather honest insights, which, when fed back to the business, can help to improve business performance in the long term."
Meanwhile, a recent consumer survey conducted by PFS, an eCommerce solutions provider, and LiveArea, a digital agency, found 49% of customers share negative online shopping experiences with friends and family – often, through online channels such as reviews and social media.
"Because of this, it is increasingly important that brands' customer service operations are equipped to help combat this negative sharing on social platforms," notes Christophe Pecoraro, managing director at PFS Europe.
"For complaints made on social platforms or in negative reviews, brands and retailers should be appeasement-centric. Social listening should be a priority for brands and retailers so they can quickly appease customer complaints and minimise long-term repercussions."
Ciaran Bollard, CEO of Kooomo, an eCommerce platform provider, adds: "While positive reviews are effective selling tools, bad reviews will highlight the areas on which brands need to improve.
"This gives retailers the opportunity to converse with their audience and remarket certain items further down the line – "you told us, we listened, try it based on your feedback". A balance of bad reviews will legitimise your good ones – too many good reviews might arouse suspicion in consumers."
Rory O'Connor, founder & CEO of Scurri, a delivery management software provider, agrees, saying: "We have found that the majority of consumers actually seek out negative reviews as a way of confirming credibility.
"Even a bad review offers insight into future product performance. Most people understand that another person's negative feedback could be a relevant factor for them, and will adjust their expectations accordingly."
Retailers can be more proactive in collecting reviews, according to Conor McGrath, head of UK & Nordic clients at parcelLab, a parcel monitoring software company, who says a more personalised request for a review can help strengthen customer relationships.
"People are likely to offer unsolicited online feedback if they feel they've had an exceptional experience or a truly awful one," he comments
"However, there are plenty of times when customers get a fast, efficient and enjoyable service, but aren't inspired to comment. So, it can be useful to remind them to do so through a prompt, on the same day or even in the same email as the successful delivery notification to ensure you are reaching the customer when they are still most engaged."
For Brendan Murray at Akeneo, a product information management software business, online reviews compliment the wider retail conversion funnel.
With returns a growing problem for the retail industry, he says, providing as much product information as possible at the online point of sale is crucial in increasing a shopper's chances of picking the right product, first time, and thus avoiding returns.
"Providing additional product information to customers via previous customer reviews/ratings can help purchasers make well-informed decisions," he argues.
Customers as marketeers
As we all probably know by now, the coronavirus has prompted a boom time for online retail. And in a market where eCommerce has become a greater percentage of overall retail sales, there is a need to optimise websites with appropriate content and better functionality.
Naked Wines recently reported new customer acquisition has fuelled a 76% hike in sales for the first four months of its financial year, while Joules said the nine weeks from 1 June saw online sales jump by 70% year-on-year.
And that's despite the shops reopening after their coronavirus-enforced lockdown. The consumer shift to digital is not hearsay – IMRG's own figures back that up.
Mike Harris, vice president & general manager for the international division at Bluecore, a retail marketing technology firm, says brands need to focus on how to get new customers to repeat their spending. This often requires engagement that includes reinforcement that they're making the right choice.
"Reviews help shoppers make informed purchasing decisions about a product, be it how it fits, the quality of the material, or overall longevity, and are a result of a deeper connection between a brand and its customers," he explains.
"Those who are willing to share their experience with a product become extensions of the brand itself – without costing the retailer a dollar."
Customer reviews posted on your online store can maximise brand awareness and increase revenue, agrees Alecxa Julia Cristobal at AsiaPay, a digital payment provider.
"Let your customers do the marketing for you by maintaining good connection, providing good customer service, and making them leave good feedback on how your business truly works," she argues.
Summary
David Kohn, eCommerce & marketing director at furniture retailer Heal's, emphasised to the Customer Week audience the importance of constantly monitoring website and sales performance.
"We live or die by conversion, traffic and a combination of all those," he said.
"You've got to be constantly looking at what your performance is and what your drivers are. Why are they up, why are they down, is there an issue?"
Feeding in the voice of the consumer through online reviews is clearly one tool for boosting knowledge in this area, and it is a functionality Heal's has embedded into its product pages.
But perhaps the last word should go to Flavio Lamenza, senior user experience designer at Vodafone, who used his presentation to highlight the importance of continually gathering consumer feedback. The way to a customer's heart is knowing what's on their mind, he suggested.
"How much do you know about the experience your product or service provides?" Lamenza asked the brands in the audience.
"How do your users behave? What are their perceptions? How do they feel? The user's last best experiences become the minimum expectation for their next one."
Online reviews can help gather such information. But as we've discussed, there are many different methods of deployment and circumstances to consider.
By Ben Sillitoe
Published 14/08/2020