By Thomas Kasemir, Chief Product Officer, Productsup
NFTs are all the rage right now with retailers like Nike introducing digital sneakers and companies like LimeWire launching NFT marketplaces. While these initial iterations are mostly experimental, they're also preparation for a metaverse future where entering virtual malls and attending virtual events is the norm. We're not far out from when consumers will be expecting these innovative shopping experiences in the metaverse from brands and retailers – but are businesses ready to deliver them?
What retailers should expect in the metaverse
Figuring out how to approach the commerce landscape in an entirely new dimension is an exciting venture for companies. It provides a blank slate for creativity and the opportunity for businesses to compete in an untouched space. Brands and retailers can expect the metaverse to bring the following advantages:
Ultrafast internet speeds: Powering the metaverse will require a much higher internet bandwidth, which means virtual experiences will run on hyper-speed. Compared to other online processes, consumers will expect the metaverse to provide faster transactions and brand interactions. To keep up with this demand, retailers need to be prepared to operate in real-time.
Zero boundaries for innovation: The metaverse presents an entirely new dimension for creators and developers to build new products and experiences. These innovations will go far beyond what consumers are used to from the physical and digital world. Brands and retailers will need to launch new and exciting product experiences to keep up with competitors.
Acceleration of marketing and selling channels: As we're already seeing with ecommerce, new marketing and selling channels are popping up everywhere. This proliferation of channels will skyrocket in the metaverse, creating more opportunities for retailers to expand their market reach.
The rise in complexity
While all of these opportunities that the metaverse will bring are exciting, a new commerce dimension will also add to the existing complexity of the retail landscape. Brands and retailers are already struggling to maintain a consistent brand presence across the offline and online channels they manage. For example, when product information isn't updated quickly or appears differently in various channels, consumers lose trust in the brand and search for the product elsewhere. This phenomenon is called commerce anarchy, and it's creating a huge divide between companies that can deliver unified customer experiences in a hybrid shopping world and those who can't.
Managing product information in the metaverse will be even more challenging as retailers try to keep up with hyper-speed internet, advanced technologies, and hundreds of thousands of new channels.
How to succeed in the metaverse
Having a successful commerce business in the metaverse will require a simplified approach to managing product data.
One such method is a new strategy identified by Constellation Research: product-to-consumer (P2C) management. P2C management is a new approach that streamlines how product information moves between suppliers and buyers. It replaces outdated ways of thinking where multiple systems are required to manage the different stages of a product's lifecycle, and instead relies on one central management view of a company's entire commerce ecosystem. Research shows that 64% of UK business decision-makers believe a P2C strategy will allow them to develop stronger brand control globally.
As companies look to strengthen their commerce management with a P2C strategy, they should look for the following key features:
Expand reach: P2C management should leverage real-time syndication of product information to thousands of commerce channels. With the ability to make updates quickly across every customer touchpoint, businesses can tap new consumer bases and expand their market reach.
Simplify management: Allowing for integrations with other systems, a P2C strategy should also condense management of the entire commerce ecosystem into a centralised view. Not only does this remove data silos, but it also significantly increases efficiency.
Improve reporting: A centralised management view coupled with automated monitoring gives companies the ability to significantly improve their reporting. With P2C management, it's easy to identify what channels are performing best to maximise sales.
Enhance scalability: A P2C strategy should be able to handle an infinite product catalog size with complex data. This allows companies to source information from every kind of seller and manufacturer to scale their business.
With these advantages, companies will be able to turn the complexity of the metaverse into opportunity. It won't be long before NFTs evolve from a buzzword into a mainstream commerce experience, so it's essential brands and retailers are preparing now.
The intersection of the metaverse and social commerce
One of the ways the metaverse is taking center stage among consumers is through social media networks. For example, Twitter has made it possible for users to add NFTs to their profiles, and Meta has recently announced it is launching NFT features on Instagram.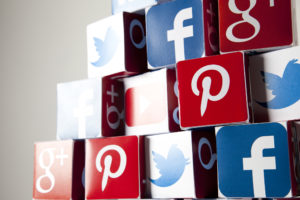 As social media platforms become more shoppable and incorporate more metaverse-ready capabilities, brands and retailers can already start building futuristic experiences on these channels that will create a foundation for a virtual commerce world. Take Snapchat for instance, which allows users to wear augmented reality (AR) lenses to leave the real world behind and participate in compelling brand experiences in an exciting medium. Brands can offer digital versions of their products that are visible through AR glasses.
While it's hard to say how consumers will react to NFTs taking over their social feeds, we know they present a new commerce opportunity, if executed properly. It won't be long before people will want to add the digital twin of their Rolex watch or Gucci purse to their Instagram post, so companies need to ensure they have full control over their social commerce presence to successfully build in these virtual touch points.
---
To learn more about how you can leverage P2C to build a social commerce presence that will better prepare for you for the metaverse, download the guide here.
Published 04/04/2022