The Four Keys to Brand Loyalty for Online-First Shoppers
By Garrett Schwegler, Program Manager – GTM and Solutions, Lucidworks
We're halfway into 2021 and shoppers aren't exactly running back into stores. A recent survey uncovered that almost 40% of UK shoppers plan to visit in-person stores less often than they did before COVID and one in ten plan to avoid stores as much as possible.
Hesitancy to return to brick and mortars varies across industries. Shoppers are most eager to return in-store for groceries and clothing. However, electronics and home improvement stores may have to adjust their expectations—only a quarter of consumers plan to primarily purchase these items in-person as restrictions are lifted.
This presents a challenge that started long before COVID: How do you keep shoppers loyal when their online options are limitless and competition is fierce?
Shoppers say that high-quality products, great product recommendations, and excellent customer service are the top three reasons that they are loyal to their favourite brands. Furthermore, how do you beat the competition to the punch and acquire new loyal customers? Retailers need to prioritise these four facets of the experience to attract and retain the new online-mostly shopper.
1. High Quality Products
Almost 80% of UK shoppers say high quality products are one of the top three reasons that they are loyal to a brand. This certainly doesn't come as a surprise, but that doesn't make it any easier for retailers to meet high expectations. Capturing customer behaviour insights, or signals, are table stakes to powering real-time personalisation. But did you know that connecting these insights with product, customer service, and merchandising teams could drive higher product quality?
Retailers that are able to connect employees with the insights surfaced in customer reviews, customer support conversations, and previous purchase history patterns, can stay nimble when improving the assortment of curated items merchandised to individual customers. For example, the faster that customer service conversations about product defects can be channeled to product teams, the faster issues can be solved. These insights can help answer questions around what features are the highest priority for shoppers, and if product updates are being recognised and appreciated.
2. Great Product Recommendations that Understand Your Shopper's Goals
The survey shows that one of the top three reasons shoppers are loyal to a brand is great product recommendations that understand who they are, and what they like. The key to a personalised experience is using first-party data to draw inferences during a shopper's visit to understand their goal in that exact moment and deliver the best solution, whether it's guiding them to relevant products, how-to guides, or customer support. Brands must be able to provide this level of personalisation from the chatbot, to the search bar, to customer support calls to help steer shoppers when they're lost.
Personalised recommendations can drive major conversions and average order value when they hit home. More than half of UK shoppers said that they often or always buy a recommended item that they didn't initially plan on purchasing. There are multiple places across the website, email, and social that shoppers interact with these product recommendations—49% will interact with recommendations on product pages and 71% of shoppers always or often click on a post on social media for recommended products if they feel relevant. Great recommendations are the gift that keeps on giving. Customers purchase more during a visit, and they keep coming back for more if they feel like the recommendations understand who they are and what they like.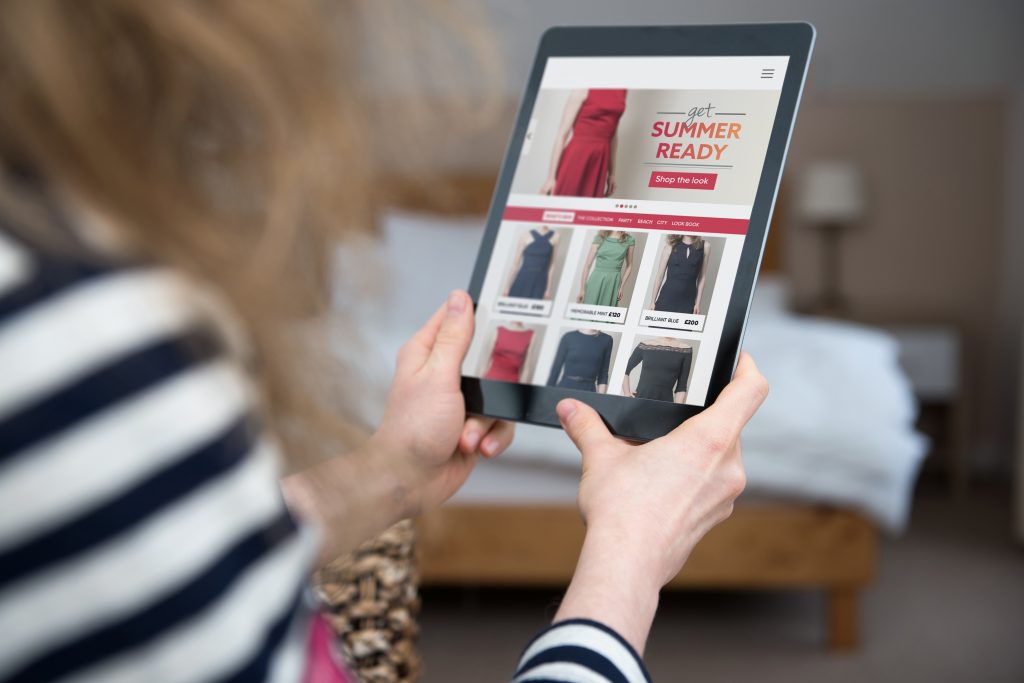 3. Excellent Customer Service
Half of UK shoppers say that excellent customer service is one of the top three reasons they'll be loyal to a brand. Improving self-service is a great place to start. 71% of UK shoppers will use a chatbot for customer service, but sadly almost half (43%) of shoppers feel rarely or never understood by chatbots. Modernise your chatbot with natural language processing and machine learning so customers can ask questions in a natural way and get responses immediately. Customers prefer self-service and expect self-service options on your site, so make sure you can meet their needs.
Another critical part of customer service is agent effectiveness. Invest in technology that connects your customer service agents with customer insights. There's nothing more frustrating than re-explaining yourself every time your call is transferred to a new customer service agent. Plus, it frustrates your employees who are trying to do their best work. Let insights flow between every channel to empower customer service agents, associates on the floor, and conversational applications on the website to know your shopper at every moment and help them achieve their goals.
4. Intelligent Customer Acquisition
It's critical to treat shoppers with intelligent and seamless experiences on your site.  However, you cannot sit around and expect new shoppers to drop into your funnel.  Targeting shoppers across other channels like email, social, and Google is very competitive and can be a big waste of money if not executed properly.
Utilise the signals collected on your site and apply machine learning (ML) to determine affinities and preferences across segments. This data can be used to target new shoppers in other channels. Additionally, optimise your adbuy campaigns to acquire higher intent shoppers on keywords that cost less. This will add to your topline and bottom line, boosting your commerce business.
Extra Credit: Variety of Fulfillment Options and Inspiring Brand Mission
Shoppers also said that brand mission and having a variety of fulfillment options are important to loyalty. Almost half of shoppers say they want stores to retain COVID protocols like physically distanced queuing and contactless payments. Don't cancel your click and collect option just yet. And if you have a compelling brand mission make sure that's communicated clearly across every channel. Consumers have developed emotional connections with brands during the past months of isolation, make sure that you don't forget to shout your brand values from the rooftops and deliver them at every touchpoint.
It isn't always easy to prioritise the different facets of the experience that I've run through here. Remember at the end of the day, customers want connected experiences that meet their needs at every moment. Keep that goal front and centre as you optimise your digital and in-store experience and you'll be steering your brand and your shoppers towards a long, fruitful future.