UK brands make up half of the 10 best sellers in Amazon.co.uk
By Naomi Botting, Communications Manager, Lengow
While Amazon isn't considered the first destination for fashion brands and retailers, we learnt a lot by studying the "Clothing" category in the marketplace. Lengow and DataHawk analysed the 100 bestsellers on European Amazon marketplaces (UK, DE, FR, IT) and highlighted the top 10. Which brands perform best? Which products sell best? Where do fashion retailers sell if not on Amazon?
The online fashion market continues to be the most popular sector in ecommerce with the highest turnover. In 2020 alone, online retail accounted for more than 30% of the total fashion market in the European Union, with shares of up to 48% in the UK. What is Amazon's place in the highly important online fashion trade?
Amazon and the online fashion industry is not necessarily the expected success story. For a long time, the ecommerce giant neglected this sector and was therefore overtaken by other players. That's typically the perception of Amazon and fashion. But it's not quite that simple.
In the US, the company has risen to become the largest clothing retailer. According to analysts at Wells Fargo, Amazon's share of US online fashion retail was 34-35% for 2020. That means gross merchandise volume of apparel and footwear has grown to $41bn—including sales from third-party retailers through the marketplace. The COVID-19 crisis has had a strong positive impact on this development, as expected.
However, in Europe, the landscape looks different. In the UK, Italy, Germany and France, there are plenty of other marketplaces that challenge Amazon's domination. Nonetheless, the health crisis has allowed Amazon to grow in the fashion sector in Europe, but in France, for example, the marketplace is still "only" behind Zalando and Veepee.
Precisely because of the highly competitive and fragmented ecommerce market in Europe, it is worth taking a closer look at Amazon in the fashion sector to see which products work particularly well there. The "Clothing" category on the key Amazon marketplaces in Europe (DE, UK, FR, IT) was studied over a year-long period (May 2020 to May 2021). The 100 best-sellers in the category were analysed and the top 10 were identified in each case. Here are the learnings!
Basic products most popular, national brands not equally popular everywhere
Basic products dominate the top 10, including boxer shorts, underpants, underwear, socks, and t-shirts, items for which you don't want to use the changing room, but rather order online without any fuss. The top 10 also includes bulk products, meaning bundle packs of 6, 10, or even 18. To save money and be effective, Amazon customers prefer to buy in large quantities.
Unlike Amazon.fr and Amazon.it, 50% of brands found on Amazon.de and Amazon.co.uk are national. National brands in countries where Amazon is extremely popular put more effort into a strategy that bears fruit.
Fruit of the Loom found in every top 10 list, even if no-name brands dominate
Well-known brands and no-name brands are equally dominating in the top 10. This can be attributed to the fact that there are many unbranded searches on Amazon (only 22% of searches include a brand name) and pricing (inexpensive products lead the top 10).  In fact, most searchers describe the product they want and let Amazon's algorithm present them with the best selection. Many of these unknown brands seem to have an extremely good price-performance ratio; the price is low and the quality ― as the numerous positive reviews report ― is probably also good.
The same established brands repeatedly appear in the top 10 on all Amazon marketplaces: Calvin Klein (UK, IT, FR), Puma (DE, IT, FR), Tommy Hilfiger (DE, IT, FR), and Levi's (IT, FR). We can see the success of a uniform Europe-wide Amazon brand strategy.
Fruit of the Loom is the only brand found in every top 10 list. Their attractive prices for basic products have caught buyers' attention. Since the end of 2018, the brand has put a strong focus on Amazon to handle almost its entire distribution strategy. Only in the US is the marketplace supplemented by Fruit Of The Loom's own DTC online shop.
The majority of brands in the top 10 rely on an Amazon Brand Store. To communicate a consistent brand image, well-known brands (such as Levi's, Puma, Lacoste, Crocs, Calvin Klein, among others) particularly rely on Amazon Brand Store. This store also allows for increased traffic and makes it stand out from the competition. Amazon Brand Store has also become an important part of the strategy for the less well-known brands.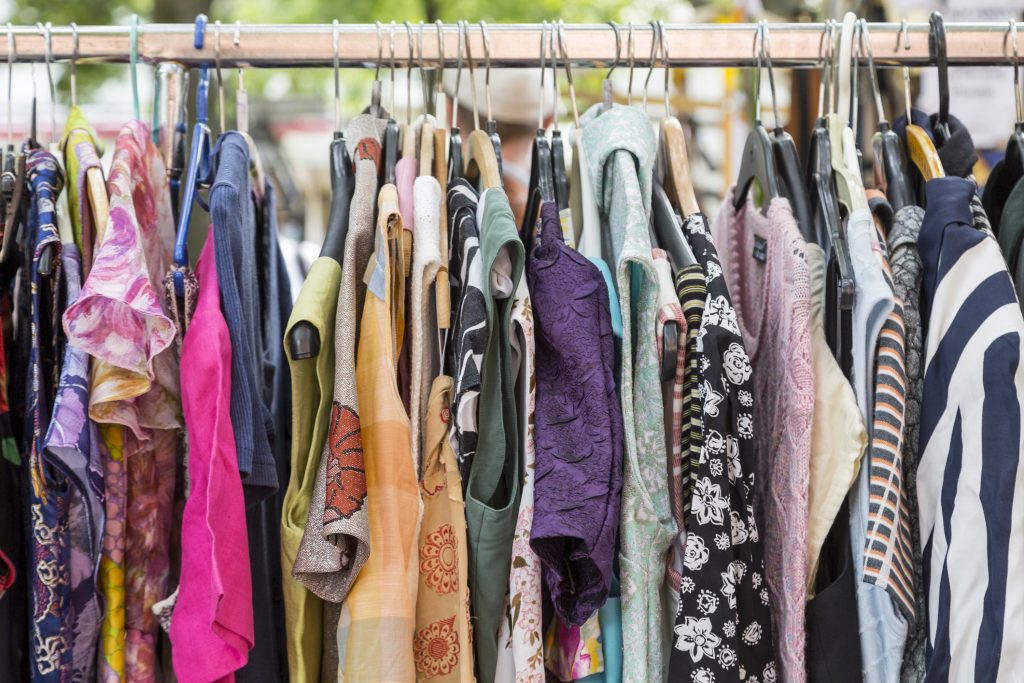 A divided online fashion market in Europe
Zalando is probably one of the biggest competitors for Amazon in the fashion sector in Europe. Retailers and brands selling on Amazon's "Clothing" category*  (such as Puma, Tommy Hilfiger, Under Armour, Adidas, Calvin Klein) also sold their products the most on the following European marketplaces: Cdiscount (42.9%), Spartoo (38.1%), eBay (37.4%), La Redoute (25.9%), Zalando (13.7%) and Privalia (9.3%). However, other unknown brands that seem to be made for Amazon stay away from Zalando.
France is the perfect example of the fragmented European fashion online market. A poll of 20 representative retailers in the fashion sector was analysed regarding turnover on various fashion marketplaces in France. The findings show that Amazon comes in fourth place by average sales per month, just behind Spartoo, La Redoute, and Vente Privée.
The online fashion market in France is relatively evenly divided between 6 marketplaces. Amazon-only strategies have a hard time in this market and each channel has to be studied well to understand which products work best where. This is extremely important for any omnichannel strategy.
If you would like to find out more about the "Clothing" category on Amazon, download the complete study here.
By Naomi Botting, Communications Manager, Lengow