By Emily Black, Content Executive and Analyst at IMRG
Health and beauty retailers will know that the last year has been tough to navigate, as the lockdowns provided a climate in which online commerce boomed, but the reopening of the high street, in April 2021, saw the start of a sharp decline in online demand.
According to our latest results, the online retail market is down -12% overall Year on Year (YoY) in April. This result suggests that the retail boom of the pandemic is over, and we're now facing a period of negative growth. It is thought that 'good' growth, in a post-pandemic climate, would sit around 0 to 5% YoY. However, health and beauty is sitting at -32%, making it one of the worst performing categories currently in our index. Whilst this doesn't mean every retailer is experiencing such a drop, it does provide a benchmark for what 'good' performance looks like right now, as anyone above -32% can consider themselves above average, and those seeing around 0% YoY growth, is experiencing good growth—although it may not sound like it.
So, what can health and beauty retailers do to ensure they are staying relevant, now that the face of beauty appears to be changing, post-pandemic? We took a look at two case studies, to examine how beauty brands are interacting with their customers to stay ahead and stay topical.
Retailers are trying all manner of new strategies in order to pique attention, and maintain sales and revenue. Incorporating innovative technological ideas, Dior recently ran a campaign surrounding K-pop star Jisoo, on WhatsApp*. The campaign operated, by allowing fans of Jisoo to connect with her through a chatbot on the app, which let them see an exclusive picture of her each day. The images worked to bring Dior and K-pop fans together, so they could interact with the brand itself. This innovative use of marketing and technology united a high profile celebrity with their fans, whilst showing off the new 'Dior Addict' lipstick. Participation in the campaign is thought to be within the tens of thousands, as the WhatsApp group chat reached capacity on the first day, according to Glossy Magazine**.
Get ready with Global Ambassador JISOO for the unprecedented Dior Fall 2022 show by Maria Grazia Chiuri, which took place in Seoul, Korea! Tune into the full video https://t.co/DBcXX8UAGX to see her dazzle in Dior and let us know what you liked best from the show!#DiorFall22

— Dior (@Dior) May 14, 2022
Many other brands are using Tik Tok for keeping in touch with their relevant audiences. The app seems to somewhat dictate popular music, clothing trends, and by extension, beauty looks or health products. When a brand gets their target demographic talking about a product, or recommending it to one another, then the audience does a lot of the marketing itself. When searching 'Tik Tok beauty products' on Google, you'll pull up a mass of results surrounding the most 'viral' products from the app. Once products gain traction—whether it be through celebrity endorsement or fan hype—anything from hair curlers, to brow products, skincare to hair care, it can all take off from the platform itself.
Utilising technology, such as WhatsApp bots and Tik Tok traction, may be vital for staying relevant in health and beauty. However, there's some debate surrounding the future of tech and retail, in particular, the metaverse. Some believe the metaverse to be the future of retail and sales, as Nike and Coca Cola have claimed 'spaces' in this virtual reality. However, whether it becomes accessible for the average user (due to the VR set needed) and if there's any longevity in the technology is anybody's guess – there have been numerous 'next big things' in the past that have only ended up having niche usage, from a retail perspective. Tik Tok and WhatsApp, however, can be easily accessed, and invite the masses to join in campaigns.
If you're interested in signing up for our upcoming health and beauty brunch (retailers only), we're looking forward to welcoming you to our virtual event bringing together senior retailers to discuss their observations, and the strategies which work. If you're a senior retailer interested in learning from your peers, sign up for our virtual event to receive a brunch hamper, and tune in to discuss your experiences with others.
Ahead of this event, I spoke to several industry experts, to find out their observations about the market, and how to stand out during difficult times.
Jessica Watson, Creative & Planning at Mediaworks said, "Content creators on TikTok and YouTube appear to be shaping the beauty industry's future. Famous "Skincare gurus", which pose no loyalty to brands, share critical reviews on products, ingredients and advertisements directly to their audiences' feed. For beauty brands to stay relevant, they must monitor and listen to these content creators' opinions and adapt their comms accordingly.
Emerging technologies such as AR (augmented reality) and AI (artificial intelligence) are also significantly impacting the beauty industry. AI apps can identify personal skincare needs and AR effects allow users to try on makeup trends and products before buying. TikTok is a great place to keep up to date on emerging trends and technologies. They recently opened up their AR development platform to UK creators, where brands can create bespoke effects that allow followers to experiment with new products and styles virtually before sharing this content with their followers too."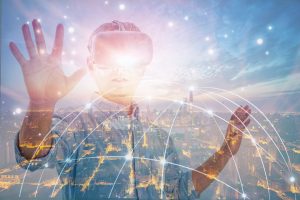 Rupert Samuel, Client Director, Strategy at The Tapestry Agency observed, "The current trading environment is being defined by lower traffic, increased media costs and difficulty maintaining share of voice. Those who are succeeding have focused on providing an impeccable customer experience, maintaining a regular and relevant dialogue with their audience, and ensuring a regular stream of new product.
Natural and vegan ingredients are increasingly important, and consumers are looking for evidence of high ethical standards in brands' supply chains – ethical beauty. At-home pampering has increased in popularity generating demand for product knowledge. Successful brands are leveraging their own sites and social media to share expert tutorials, rich user generated content, live shopping events and one-on-one video consultations. They are also engaging younger shoppers through new channels such as TikTok Shop.
Brands have typically succeeded by being the cheapest or the best. However, in 2022 the picture is more complex. A combination of ethics, pricing, relevance, service and quality will win."
Fiona Norton, Manager, Product Marketing at BigCommerce suggested that, "Beauty retailers are facing a huge challenge; their online presence is no longer just transactional. People want to discover new products online too, so they ask, 'will it work for me?'. How can merchants allow customers to experience their products without going to a physical shop? One way is to offer better product visualisations or interactive experiences such as those created with AR so people can see how it looks on themselves. They can give customers more options and make products easy to find by investing in search and merchandising solutions. They can offer samples, subscription options and loyalty programs to reward returning customers. They can integrate advice and product reviews to guide and reassure them. And plug into social platforms; selling directly from those channels is a great way to reduce the friction between the discovery and the act of buying."
Jordan Westley, E-commerce and OMS Expert at Mintsoft said that, "Despite the ever-increasing demand for excellence in delivery, the industry as a whole is failing to meet customer expectations. Data shows that postal complaints are on the rise, as a result of e-commerce businesses struggling to source stock and meet customer demand.
Additional industry challenges such as the HGV driver shortages, increased fuel prices and port congestions are likely to be adding to the pressures for postal and courier services, which is forcing retailers to re-think their fulfilment and shipping strategies.
Using automated software to track and sync inventory levels with online marketplaces, as well as managing the admin that using multiple couriers comes with, online retailers will not only save time, but enable themselves to deliver the best customer experience possible by reducing the risk of human error."
Emjay Lofts, Head of UKI Marketing at Esendex thought that, "As expectations around cost, choice, convenience and experience continue to increase, consumers are challenging the beauty industry to evolve and innovate which is driving significant growth in digital commerce.
The beauty brands that are standing out are the ones embracing a 'sell anytime and through any device' business model where personalised email, mobile apps and social media are enriching the purchasing experience.
AI is now allowing online consumers to 'virtually' test, experiment and explore a wide range of beauty products which can then be purchased directly through social media feeds in a way that's seamless and secure. Brand loyalty is strengthened as consumers draw inspiration from like-minded members of a community, get tips from experts and keep abreast of the latest beauty trends."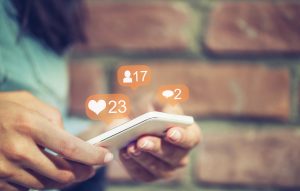 Sales Ebony Sherriffe, Business Development Manager at Huboo, suggested, "Customers want to see that your brand is inclusive of all races, genders & ages, as well as being accessible online. Technology such as AR is revolutionising the industry, enabling customers to try on your makeup products virtually before purchasing; with an expected 19% increase in the use of these tools in the UK alone. 85% of Gen Z regularly use social media to learn about new trends, with Instagram being rated top as being the most impactful channel. Leveraging influencers can help grow your social community, build customer trust, increase product authenticity, and ultimately increase your return on investment."
Matt Furneaux, Global Commercial Director at Loqate has seen that, "As with many other sectors in recent times, health and beauty have come to lean more heavily on their online sales. However, for industries that have traditionally relied on the in-store experience, the need for a smooth transition is even more important.
Health and beauty retailers should bridge the gap between the old in-store experience and the new online journeys. For example, rather than pitting the channels against one another, encourage consumers to use both by allowing them to try in-store and retrieve baskets online to purchase later. Allowing consumers to shop this way is beneficial overall, as these types of consumers have a 30% higher lifetime value.
Furthermore, with a growing volume of customers, another fundamental issue to solve is order fulfilment, as a sudden influx of negative reviews resulting from poor address data could deter potential customers from your brand."
Awin Account Director, Cameron Rooney said, "Google search trend data shows that terms like "skincare" and "haircare" are up YoY, indicating a sustained consumer interest within the market. Despite an increase in AOV +28% YoY,  Awin data reveals conversion has dropped, -38% YoY. To increase conversion rate brands should focus on offering consumers efficient delivery methods to encourage sales away from high-street competitors, including click & collect and same-day delivery; personalising consumer offers via behavioural targeting (this technology can be outsourced via technology partners such as Revlifter); building a strong brand presence via editorial websites, influencer product reviews and collaborative brand partnerships; and increasing basket orders through multi-buy offers and strong product recommendations on-site."
Sophie Marchessou, Executive Vice President, Customer Success Beauty, Fashion, Home at Mirakl, noted, "Beauty retailers that launch their own marketplace are able to scale their product offering at a speed that would be otherwise impossible without onboarding third-party sellers, so they can guarantee the diversity of products and brands their customers want. They can also test new products and categories in a more agile way than the traditional wholesale model. Pure player Feelunique saw excellent growth thanks to their marketplace – their customer base increased to 1.3 million and product offering grew to 35,000 products from more than 800 established niche, independent and challenger brands. Superdrug also recently announced the upcoming launch of Superdrug Marketplace, a new platform that will see hundreds of brands from premium to start-ups partner with the retailer to bring its customers trending beauty favourites faster than ever before."
Published 18/05/20222
* Source: @Dior
**Source: Glossy