By David Lockwood, Co-Founder and Insight Director at The Tapestry Agency
Most retailers have enjoyed sales spikes at some point during the past 18 months, bringing new groups of customers – especially online. But now, as customers settle back to shopping in store, many of these retailers are having to reconsider their customer retention strategies.
So, with shopping patterns changing yet again, how can retailers future-proof themselves against a potential wave of lapsing customers?
1. Get more granular with segmentation
During the pandemic, online soared from around 18% to 36% of total retail, and now stands at a steady 27%. This means that while some new online customers are happy to keep buying this way, others have likely reverted to previous habits of shopping in store. If you have customers who purchased a lot during lockdown, they probably form part of your 'top' customer group today. But it's important to consider that those who have returned to physical stores may now behave differently from your 'top' customers pre-Covid. Therefore, targeting these different groups collectively will quickly impact your marketing ROI.
Micro-segmentation refers to breaking down your audience into small clusters who are behaving in different ways. Rather than simply grouping all your top customers into one segment, try to find the micro-segments within it, for example based on how those consumers rose to become top customers, and how quickly. This will help to detect changing patterns of behaviour. Also consider how the pandemic may have skewed channel or product mix. This will prevent you from promoting products that are no longer popular – or equally – overlooking pre-Covid favourites that are making a comeback.
2. Send more relevant messaging
Personalised and relevant communications are key to customer retention. Avoid using a scattergun approach to emails, where a single email contains all of your news or offers. Doing this may even put off some of your customers if it's hard to digest or largely irrelevant.
Instead, start moving towards a more relevant programme of communication, one email at a time. For example, start by identifying a single category of buyers, and send them a different message from everyone else. Then measure any incremental lift among that group. And if it produces a significant ROI, start to add more buyer categories.
3. Save time and effort with automation
If you're sending emails, try adding content blocks that can be automatically populated based on the consumer segment. Then you can start to automatically pull in relevant products or copy based on a customer's purchase history. Many ecommerce websites use automation to trigger emails, such as abandoned baskets or browsing sessions. But you could also make use of triggers such as celebrating customer birthdays or purchase anniversaries, generating loyalty and repeat business because customers feel special and more appreciated by your brand.
4. Recognise lapsed customers quicker
The key to recognising a lapsed customer is to gain a better understanding of their purchasing periods. Measuring a fixed period of inactivity, after which customers are labelled as 'lapsed', won't necessarily reflect their typical behaviour as every customer will have a different buying frequency. Instead, try to understand purchase cycles on an individual level. Then you can set up automatic triggers which send communications just as they are lapsing.
If a customer has only placed one or two orders, look back at your existing data to predict when they may place their next order. You can determine how the time to second order varies with different elements, such as the value of the first order, the product range, the day of the week, or the purchase channel. These factors usually show significantly different purchase periods. This type of analysis provides a percentage likelihood of when new customers will return. You can then use this information to target communications to prevent lapse at the appropriate time.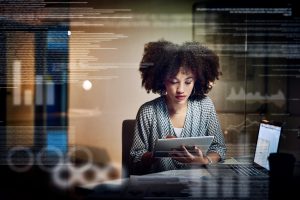 5. Move beyond traditional discounts
Most retailers use some form of discount to attract new shoppers, but you don't want to risk losing regular customers by leaving them out. Loyalty schemes, where points can be exchanged for products, are also common. But incentivising a loyal or lapsed customer doesn't necessarily need to involve a promotion. Even the simple act of communication – such as a phone call to check they are still receiving your catalogue – can re-engage a customer and prompt a purchase. As one of our clients found, taking this simple yet proactive step resulted in 20-30% of customers placing orders while on the call.
There are many different types of reward you can offer besides a discount. To make your customers feel valued and build loyalty, try offering them temporary exclusive access, or entering them into a prize draw. One womenswear brand made a conscious effort to communicate their sustainability initiatives to existing customers. By explaining that customers who purchased from them were minimising harm to the environment compared with buying elsewhere, they achieved higher customer spend over a three-month period compared with discount codes.
Another approach is to use a brand story. For example, a premium pet food supplier used an email campaign in which they explained why the quality of the product justified the higher price. This successfully engaged consumers with fussy pets, where their priority was not the cost, but keeping their animal happy and healthy. If you're building a brand story, it's far more effective to test your narrative over a sustained period of time – at least six months – to accurately measure the return on marketing spend.
6. Ask your customers for feedback
Traditional market research can prove really effective for some retailers, as they build up reliable insight from surveys or focus groups (which typically include an incentive such as a free product or gift voucher). Divide your customer base into different segments and survey each group as applicable. For example, you could ask your top 100 customers what they like about your brand or products, while asking your bottom 100 customers to provide suggestions for improvement.
As we head towards a second uncertain Autumn/Winter season, one thing is for sure: understanding your own customer data should lie at the heart of your retention strategy. Once you understand your customers' habits and preferences over time, you can start to build a picture of the future, and make confident decisions about how to send the right message, at the right time, to rekindle the relationship.