By Will Gillingham
Black Friday has the capacity of being a double-edged sword for retailers. While a short-term spike in revenue is on the table for those who participate in the annual event, an inability to fulfil customer expectations during the rampant sales activity can inflict long-lasting damage to the perception of the brand.
Nowhere is the potential for reputational harm more in the balance during Black Friday than in the delivery segment. The significant volume of parcels being delivered within the short window can bottleneck various points of the supply chain: from warehouse picking, to transit, and even response times to customer queries surrounding the delivery of their purchases, all of which can cause shoppers to view their buying experience in a negative light.
While there's plenty to debate in this area, this article is going to focus on one, fairly charged, question: should retailers simply avoid offering the option of next-day delivery during Black Friday (and, in doing so, enable themselves to fulfil their delivery promises)? We approached the logistics experts in our community for their insight. Here's what they had to say.
Black Friday isn't about speed
While at other times of the year a fast delivery offering can mean the difference between a sale and cart abandonment, speed takes a backseat during Black Friday to let another concept fill the make-or-break shoes: the deal.
If the discount is good enough, shoppers are likely to buy the product no matter what the delivery option is, so long as they'll receive the product eventually. This comes from Alex Leith, Commercial Director at Summit, who states that Black Friday conversion triggers are not around delivery.
Leith: 'Our own predictive work has suggested self-gifting is a significant proportion of Black Friday orders – particularly in high ticket and the electronics space. The conversion triggers are not around delivery.
Is the product still in stock (available)? – Tick
Is the product at a really good deal (price)? – Tick
Is it real and not a rip off (quality)? – Tick
Do I need it tomorrow…? – Probably not.
'The model above demonstrates the main conversion triggers for a bargain hunter, which does not include delivery.  If you are buying high ticket items at huge discounts, the incentive of next day is very much diluted.'
Joe Farrell, Vice President of International Operations at PFS, is in agreement here, providing research that shows customers are willing to wait for their items over the Christmas period (so long as they arrive when they're due).
Farrell: 'While volumes peak from Black Friday through to Christmas, our latest consumer research shows that customers are more lenient when it comes to fulfilment over the festive period. 77% of those surveyed are willing to wait up to 5 days for delivery. Most would prefer their items to arrive in time, undamaged and contain the correct items.'
And Daniel Ennor, Commercial Director at GFS, goes beyond this, referencing new research they've undertaken in collaboration with IMRG which shows that shoppers year-round aren't too concerned about slow delivery.
Ennor: 'While the Amazon-style next-day delivery is popular, it's not something every customer demands or even wants. Next-day delivery should not be offered simply because it's something that is usually an option. Retailers might feel reluctant to switch off next-day delivery on one of the busiest retail events of the year. However, while a few customers may be disappointed not to see the usual next-day option available at checkout, it's certainly preferable to being promised next-day delivery and not receiving it on time.
'The latest research from IMRG on consumer home delivery reveals that receiving a delivery too slowly is low on the concerns of shoppers when buying online. In fact – it's even decreasing in importance – with 35% citing it as a problem in 2018 and just 25% doing so in 2019. Customers don't necessarily value speed above all else – what they want is a wide range of delivery options to choose from, so they can select what is convenient.'
With speed being a diminished conversion factor during Black Friday, you could argue that the need for next-day delivery is somewhat reduced. However, there's no denying that next-day delivery is an attractive option, particularly when offered in tandem with discounting, and, really, it only becomes a negative when the next-day promise is broken. So, if next-day is to be kept on, retailers need to be prepared to meet demand.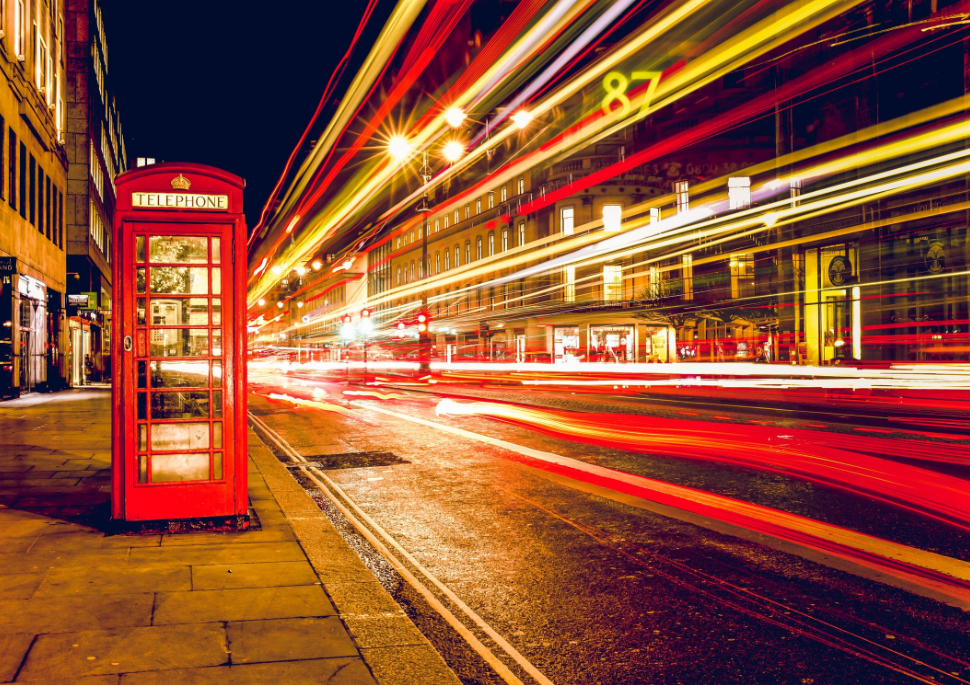 Can you meet demand?
For next-day delivery to be a success over Black Friday, you need to be able to fulfil delivery expectations. And to fulfil delivery expectations, you need your delivery segment to be prepared to shoulder the blow. With an expansive, organised team ready to react to the increase in purchases, there's no need to erase rapid delivery options from your website: but retailers shouldn't underestimate what needs to be put in place.
Brian Green, Head of Commercial Sales, EMEA at Magento, an Adobe Company, claims next-day is only viable with a flawless warehouse: 'Next-day delivery in busy periods is only possible with impeccable warehouse and inventory management processes that run like clockwork, possibly with a unified order management system (OMS), to avoid costly errors and fulfil the order from the most cost-effective location, in the most profitable manner. For example, if a shopper places an order from a rural location, shipping from the main warehouse might be less efficient than shipping directly from a nearby store with the item in stock.'
Indeed, Matthew Robertson, Co-CEO at NetDespatch, claims that the upscaling of the delivery network is something which retailers in-the-know will already have committed to: 'Retailers are now fully versed with regards to the plethora of delivery locations and timescales that consumers demand during this peak season and will have to streamline their teams, in a bid to ease the enormous stress that can befall their fulfilment and operations staff. Retailers will be aware that their inventory now needs to distribute goods almost immediately after a purchase has been confirmed and so will have boosted the size of these teams and conducted stress tests throughout the year, to ensure that they are adequately prepared, moreover, they will have ensured that their preferred carriers are also aware of predicted volumes so they can prepare also.
'Black Friday does not mean that retailers have to change their delivery options for customers. Instead, to avoid disappointing them, retailers need to streamline their services, increase staff and choose the right trusted carrier to ensure they are prepared to take on the challenge.'
However, BluJay insists that retailers shouldn't shy away from the Black Friday challenge: by embracing and overcoming the volume of packages, and demonstrating to customers that you can be trustworthy in the most demanding of times, a deeper level of loyalty and belief may manifest in the shopper.
Sian Hopwood, SVP at BluJay Solutions: 'Supply chains can survive Black Friday; moreover, they could benefit from it. With such a challenge on their hands, delivery businesses must harness opportunities for collaboration and streamlined workflow. End-to-end supply chain visibility allows tracking systems to update businesses and customers alike, while data-driven collaboration between logistics partners around the world can ensure that goods can be moved efficiently and reliably through the supply chain.
'Customers gain trust in businesses that can handle even the busiest of shopping days. Indeed, supply chain professionals now see customer experience as their key focus driving innovation. Recent research from BluJay Solutions found that 61% of supply chain and logistics professionals believe that customer experience will overtake cost as the top supply-chain differentiator over the next five years. The importance of delivery in customer experience matters more than ever.
'Black Friday needn't strike terror into the hearts of retailers. In fact, with smooth logistics, Black Friday presents an opportunity to boost not only profits, but also customer satisfaction.'
Enabling next-day delivery over Black Friday isn't necessarily a hindrance – so long as retailers are equipped to cope with the tide and fulfil all deliveries. However, for those retailers who don't have the capacity for a mammoth logistics network, there is another option to offer next-day delivery and also retain customer loyalty: charge for it.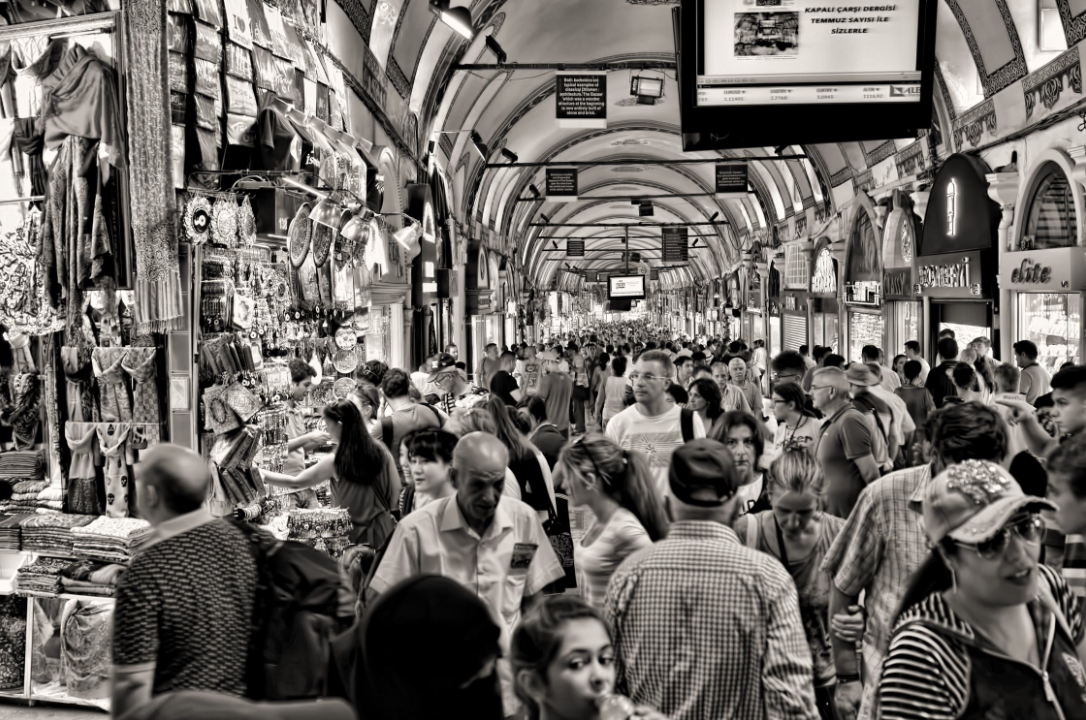 Make it premium
As previously alluded to, the majority of shoppers over Black Friday will be seeking a deal rather than a speedy delivery. However, as with all things, there may well be a few people looking to swim against the tide, by viewing next-day delivery as an equal or greater priority to price. And it's possible to cater to both parties: by charging for next-day delivery.
This is best explained by Tom Williams, Head of Ecommerce Delivery at Maginus: 'As ecommerce retail becomes increasingly popular and competition within it grows, businesses are offering incentives to persuade consumers to shop with them over their competitors. A common tactic is providing free next-day delivery if an order surpasses a certain price. Rather than completely switching off next-day delivery during the Black Friday peak, retailers should instead stop offering this delivery option for free. This leaves consumers with the option to receive their order quickly for a fee if that's what they require, but greatly reduces the pressure on a retailer's fulfilment operations and gives them more breathing room as the majority of orders will be shipped with standard delivery.
'Over Black Friday, forgoing the option of free next-day delivery doesn't mean consumers will be turned away from a retailer because many hold out to make their purchase in order to take advantage of the discounted prices. It's common for consumers to plan what they want to buy in advance, and therefore these goods are often not required immediately. This means that waiting an extra day or two for their order to arrive is unlikely to affect a consumer's choice of retailer.'
In support of this is Brian Green of Magento, an Adobe company, who claims that nine in ten shoppers don't mind how long it will take for their product to arrive, so long as the delivery cost is free.
Green: 'If retailers want to make the most of seasonal peaks, they should seriously consider whether their customers truly care about receiving their purchases the next day. What many businesses don't know is that almost nine out of ten shoppers prefer free over fast delivery, proving that, satisfied by an unmissable bargain, they may in fact welcome a standard 3-5-day shipping if it is the only option offered. Additionally, requiring a minimum order value for next day shipping can help drive up order value and delight the merchants most valuable customers. And offering click & collect options can also satisfy customers who want the item quickly while keeping delivery costs down. The key is offering option and getting to know the consumer and pulling together the right resources to deliver what they really want.'
Offering next-day delivery at a premium can mitigate Black Friday pressure by limiting the number of next-day orders placed and spreading the fulfilment window for the rest over a few days. However, no matter the window, there is always the chance that the delivery will be delayed: after all, it's the busiest time of the year. The good news is that late delivery isn't the last nail in the reputational coffin – so long as the customer in question is frequently communicated with.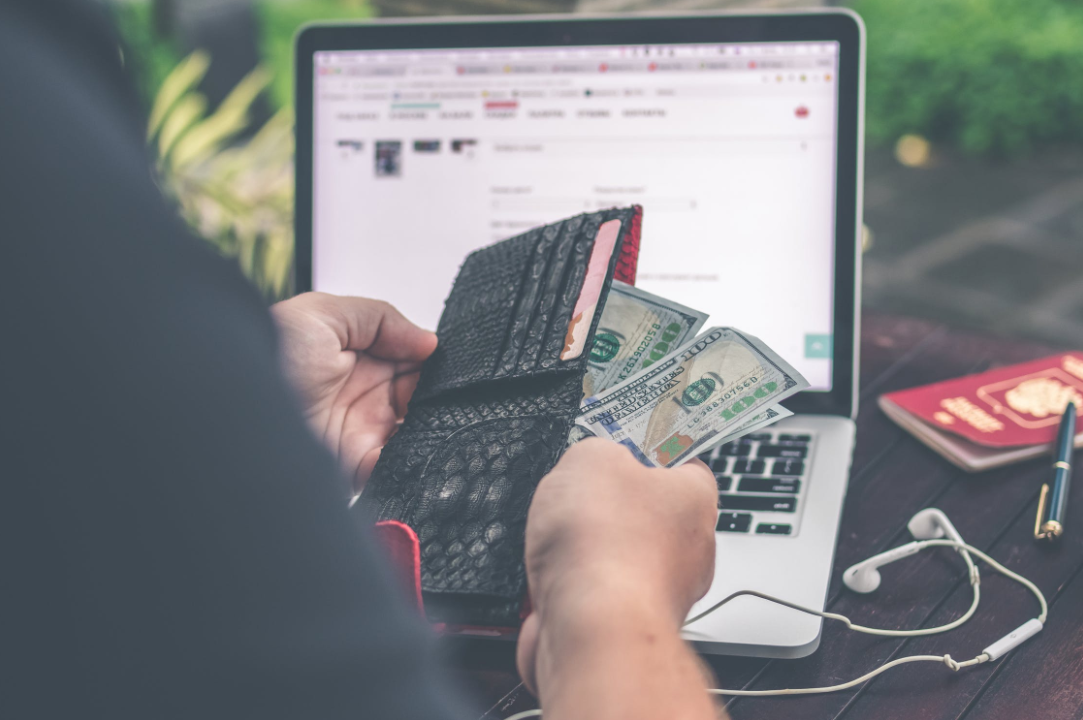 No matter the delivery offering, communicate
When a shopper has bought an item, the last thing they want to be greeted with is silence. Shoppers, on the whole, aren't lost to the technological capabilities of the 21st century, and in most cases will expect to receive a stream of communication regarding the whereabouts of their order.
In fact, not only do they expect it, but they welcome it – to the point where clear communication can negate any negative feeling caused by a delayed delivery. This comes from Conor McGrath, Head of UK Clients at parcelLab, who advises retailers to take control of their post-purchase communications.
McGrath: 'What's just as important is managing customer expectations. Many shoppers are prepared for delays in the delivery of their purchases over this extremely busy period. But this makes it more important than ever to keep customers well informed about the progress of their order once they have clicked to buy.
'By taking control of the post-purchase communications from their logistics providers, retailers will be able to keep customers better informed about the shipping process and offer a more personal service, as well as react more quickly to any problems. This will help reduce the inevitable increase in customer service enquiries, as well as put shoppers' minds at rest. It will also free up their logistics companies to focus on providing the best possible delivery service.
'The post-purchase communications channel can also be used to offer customers discount codes in advance of the Black Friday weekend, to help them plan their buying. It also enables retailers to offer personal discounts on future purchases to compensate for any delivery problems that might occur. Keeping shoppers firmly in the loop from Black Friday to Cyber Monday will help to deliver the best possible customer experience at this crucial time.'
The post-purchase mechanism is a critical tool over Black Friday – in the best case, a valuable loyalty-builder, and in the worst case, a preventative of any long-lasting reputational damage. However, communication surrounding delivery shouldn't begin once the customer has purchased the item: as referenced by Elliott Jacobs, Agency and Commerce Consulting, LiveArea EMEA, the exact delivery promise should be clearly listed on the website.
Jacobs: 'For online customers, providing a wide range of options to receive their goods is proven to help conversion rates. So, it's not necessarily about switching on or off any of these options, it's about putting the logistics in place to make sure these options are realistic, and communicating with customers to make sure the process is transparent. Free, same or next-day delivery helps conversion rates, but failure to fulfil these promises, or hidden costs, will destroy trust and loyalty. Messaging on banners, carts and checkout pages should be clear, and reinforced customer support teams should be in place to handle queries during peak.'
In further support of the need to communicate is Gary Winter, Parcel Services Director at PayPoint, who lends an intriguing perspective to the concept of next-day delivery: that people opt for it not for speed so much as for the assurance of a definite delivery day. The implication, then, is that as long as the shopper receives their parcel when expected, then next-day delivery isn't necessary.
Winter: 'The evolving retail landscape means that customers expect the option of next day delivery, but many can't wait at home to receive parcels. In fact, many customers choose next day delivery so they can be sure of when their parcel arrives. Some services offer consumers the flexibility of picking up and dropping off their parcels at a time of their choosing at one of thousands of locations. This reduces the chances of failed delivery, the environmental impact by allowing multiple parcels to be delivered to a single location and is more convenient for customers who can collect when it suits them at local stores open over 100 hours a week.'
So, should retailers switch off next-day delivery over Black Friday? Potentially. It's not as necessary during the sales period as shoppers are hunting deals, rather than speed. Add to that the extra burden placed on the delivery network and the increased possibility of failed delivery, and switching off the practice can begin to seem like the best way forward.
Of course, for those brands who have a delivery force large enough to fulfil all their next-day orders over Black Friday, the faster offer is always going to be preferable to waiting for the standard 3-5 business days. However, there's one last facet of next-day delivery over Black Friday which needs to be addressed before a conclusion can be reached, and which Winter briefly mentions in the above quote: the environmental impact.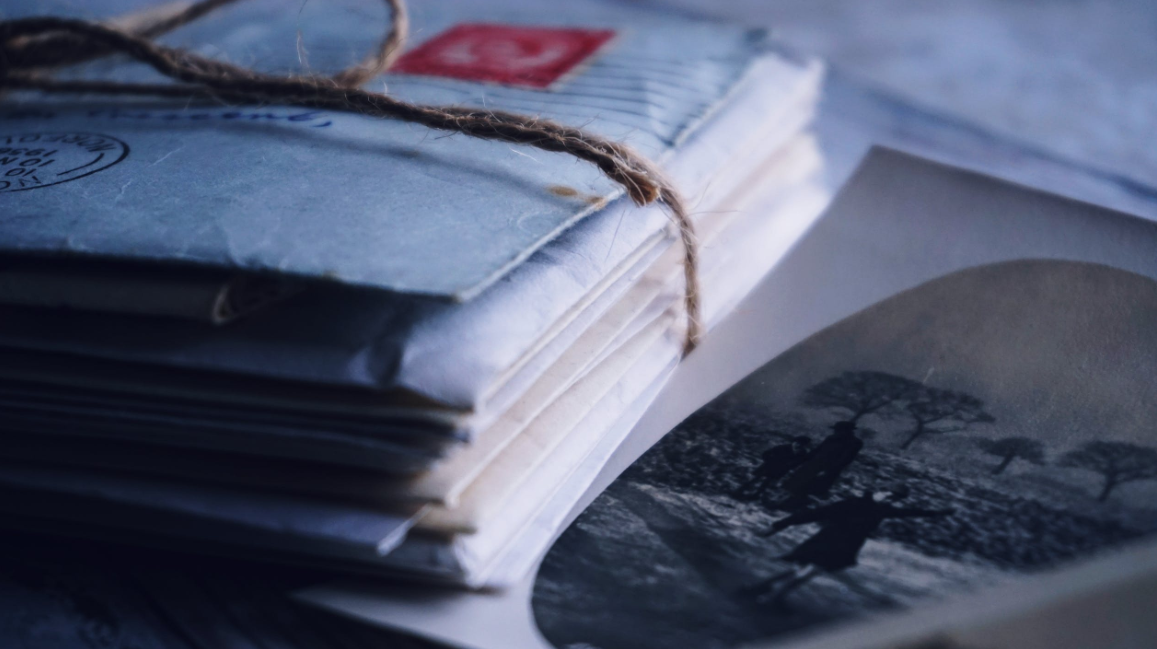 The environmental impact
Environmentalism is well and truly on the social agenda. It's trendy to be environmental. And if retailers are looking to capture the trend, it's fairly important that they take their environmental footprint into consideration.
This is brought into sharp focus by Daniel Ennor of GFS, who claims that online delivery is now being seen as less environmentally friendly than high-street shopping for the first time in eleven years.
Ennor: 'The perception of online shopping has changed, with online shopping seen as less environmentally friendly than the high street for the first time in 11 years, due to delivery. If retailers are that way inclined, they could look to positively discourage the selection of next-day delivery by incentivising more sustainable options such as 'click and collect'. Discount vouchers for collecting in-store can be used to encourage a more environmentally friendly alternative, and could lead to sales in-store as well.'
On the flipside of discouraging shoppers from opting for next-day delivery, Oliver Horne, Ecommerce Marketing Manager at UPS, suggests an alternative is to switch to electric vehicles, in order to significantly reduce emissions caused by the heightened volume of parcels being moved.
Horne: 'With increased demand, increased orders and increased shipping – next day deliveries can seem to have negative effects on a wider scale, although this doesn't have to be the case. Through sustainable last mile solutions such as electric vehicles, e-bikes, as well as environmentally friendly packaging and alternative delivery locations, the negative impacts such as noise pollution, congestion and wasted miles due to missed deliveries, are significantly decreased. If companies have this environmental stance front-of-mind, there should be no reason why next day deliveries at any time of year should need to be turned off for its impacts.'
Whether it be through deterring customers from ordering next-day, or providing environmental delivery options, retailers who want to appeal to their environmentally conscious customers should consider the impacts a next-day delivery option may have on shopper perception.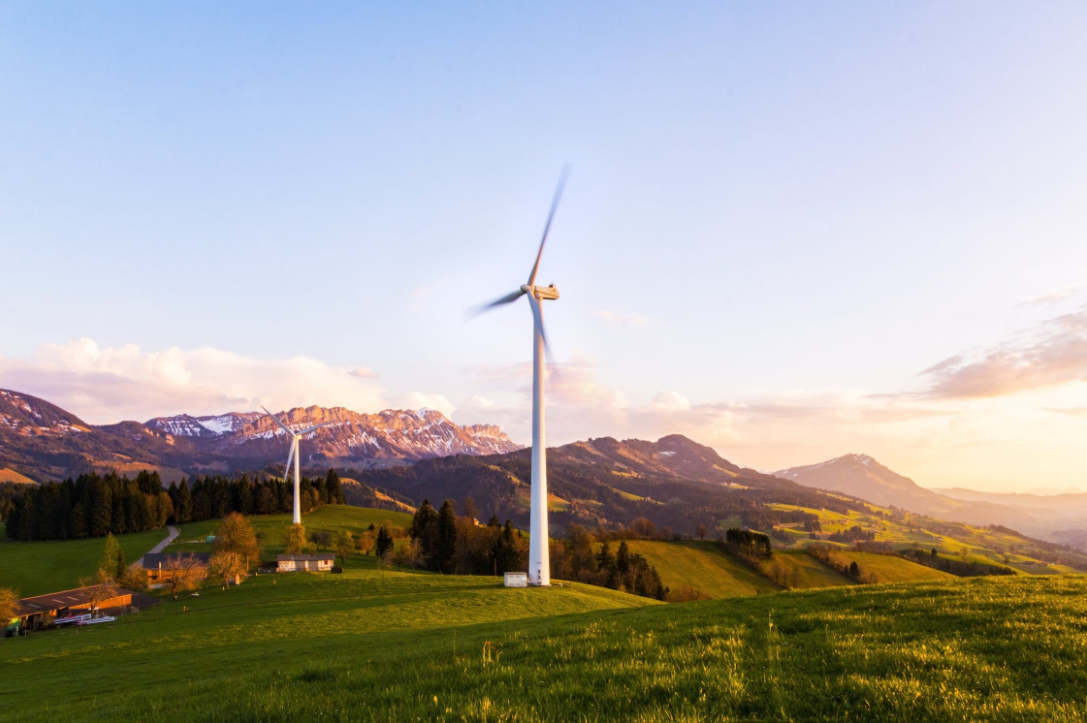 In Summary
Do retailers need to offer next-day delivery over Black Friday? Definitely not.
Black Friday is all about the discount. So long as the shopper bags a deal, all they're likely to care about from the delivery side of things is that the package arrives when it's supposed to.
However, whether a retailer should is another question. A retailer who offers next-day delivery is going to be more attractive than one that doesn't, and from a competitive stance, next-day delivery could be an important draw. But next-day delivery is only as good as its fulfilment, and for those retailers who offer the service and then fail to deliver, the long-lasting reputational damage may be more trouble than it's worth.
So, for those retailers vexed about next-day pressures, don't worry: in the Black Friday scenario, there is no need for speed. With clear communication and strong deals, the shopper will be satisfied – and your reputation intact.
Will Gillingham, Content Manager, IMRG