The British fashion retail world is known for its blazing competition – and a challenging economy is only adding fuel to the fire. To stand apart, brands need to stay on the cutting edge of the trends that are shaping the industry.
Here are six fashion industry trends that UK brands might want to keep a close eye on.
1. Unequal market growth
Unsurprisingly, a worsening economy will affect the lower end of the market more significantly than the high end.
According to McKinsey's State of Fashion forecast, luxury fashion retailers can look forward to growth of between 5 and 10% in 2023. At the same time, the rest of the market will potentially contract by as much as 2% or grow by as little as 3%.
But there's still hope. By harnessing other trends and delivering best-in-class customer experiences, brands at all price points can still succeed in the year ahead.
2. The end of the single-channel mindset
With a pandemic-driven spike in online shopping and an almost as significant swing the other way as lockdowns ended, shoppers now want retailers to bridge the gap between on and offline.
A defining fashion industry trend is the tipping point in retailer thinking: in-store and online aren't different – they're both part of a single shopping experience.
For example, JD Sports blurred the boundary between digital and in-store try-on with its experimental augmented reality (AR) TikTok filter. Fans of the brand could virtually try on the new shoe in three colourways and see how it looked with their outfit without leaving their home.
In short, fashion brands that can provide a seamless, omnichannel experience will encourage customer loyalty and consistent revenue.
3. Sustainability continues to reign supreme
If you've had an eye on fashion industry trends for the past few years, you already know that sustainability is getting bigger all the time. The climate crisis is a real concern for consumers, and sustainability is a high priority when they make purchasing decisions.
Brands that can prove their progress here will have a serious competitive advantage. They should integrate their environmental progress into their overall marketing, as well as emphasising these messages to the most concerned segment.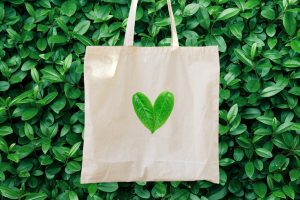 Outdoor clothing and fashion brand Patagonia, for example, has been differentiating itself by committing to a range of sustainability initiatives for some years now. The brand promises to use 100% sustainable materials, provides complete transparency on clothing origins and production processes, and repairs and recycles old clothing. Patagonia publishes its progress with a seasonal progress report on their website so customers can see how it is performing against its sustainability goals.
What's more, several UK-based fast fashion retailers (including Next, Boohoo, and Zara) started charging customers a small amount to return items last year. As brands attempt to reduce waste and meet sustainability commitments and tightening margins make unlimited free returns less viable, this fashion retail trend is likely to spread.
A widespread end to free returns will have ripple effects across the industry. It would increase the importance of providing clear, accurate information online, for example, and may push cost-conscious consumers to shop in-store so they can try before they buy.
Brands also need to be aware of the rise of "recommerce" – the sale of pre-owned clothing. This appeals to both environmental-minded shoppers and bargain hunters, and the second-hand fashion retail market continues to grow year on year. Brands like Patagonia are getting ahead by partnering directly with recommerce brands.
4. Recommendations try to alleviate decision fatigue
Today, shoppers face more choices than ever before, but making decisions – especially spending decisions – often takes a mental toll. Retailers need to be careful to avoid a psychological phenomenon called "decision fatigue" where people become mentally stressed by having to make too many decisions.
The key to counteracting this is presenting people with tailored recommendations rather than a firehose of options. With data and AI, brands can deliver more personalised recommendations for every customer.
5. Social commerce grows
Social commerce's growth is astronomical. With many consumers saying that they use social media to make purchasing decisions, and this number will almost certainly be higher this time next year.
Apps like Instagram and TikTok have closed the gap between getting inspired by a post and making a purchase by integrating the shopping experience directly within the app. This is a huge opportunity for the fashion sector, and brands like ASOS are already proving social commerce's potential. The fast fashion retailer maintains a feed of authentic-feeling, relatable posts and people can seamlessly tap through to "shop now" if they see something they like.
Gen Z leads the way on this fashion industry trend, but it's beginning to reach older generations too. To stay current, brands can invest energy in up-and-coming platforms, work with influencers, and get ahead of new ideas like social shopping.
6. VR, AR and AI break through
Virtual reality (VR), augmented reality (AR), and artificial intelligence (AI) are here, and they're transforming the customer experience. Research by PwC found that one in three VR users have used the tech for shopping in the past six months.
Retailers are also getting in on the action. Hugo Boss, for example, has already implemented virtual try-on technology, so shoppers create avatars with their exact measurements to see how clothing fits their body. The tech is available through the brand's online store and in-store as an AR experience.
---
Get prepared for the year ahead
With Voyado, retailers can deliver the personalised journeys that customers expect, building loyalty and standing out from the competition.
Learn more about Voyado's features.
Published 03/03/2023