By Ben Sillitoe
Are we on the cusp of a pivotal moment for online retail delivery, or are things just about to get 'back to normal'?
With the shops that were temporarily shuttered due to the coronavirus all set to open up again over the coming weeks, albeit with stricter restrictions on visitor numbers and all sorts of health and safety features, how much share of their sales will online have taken?
Retail execs will be weighing up just how much the pandemic has shifted customer behaviour and adjusting corporate thinking accordingly.
Covid-19's impact on delivery, returns, and the logistics ecosystem was discussed in significant detail at IMRG's first ever virtual Delivery Week, at the end of May.
On top of what was debated during the event, IMRG has asked some of its service and solution provider members to offer their thoughts on the topic for this complimentary blog. According to them, it would seem change is in the air.
Based on their opinions, and some musings from Delivery Week, I've picked out the five major retail customer fulfilment talking points raised by the current crisis. 
1. No place like home
Due to many companies adopting a work-from-home (WFH) policy in the crisis, or businesses winding down temporarily and putting staff on furlough, a lot of people have spent the last few months mainly at home. It's been the recommended thing to do for the good of their health.
Without wishing to sound flippant in such serious circumstances, it has also provided a huge boon for online retail and the conversion rates for home delivery. And that is expected to continue.
Andrew Turner, head of development for home and e-fulfilment at Wincanton, a logistics services provider, says: "Consumers who are new to ordering online may never switch back to physical retail for some types of product, so it's possible that some businesses will need to create new fulfilment, final mile, and returns capacity very quickly."
More homeworkers looks like one ongoing influence of the recent lockdown, and that should get retailers and carriers thinking. Will online shoppers be less worried about securing specific time slots for parcels, will there be more support for aggregated neighbourhood deliveries that are better for the environment, and will it mean parcel sizes are larger?
Sam Holden, chief commercial officer at Yodel, a parcel carrier, notes: "We are likely to see retailers move away from a traditional model of using one carrier for entire delivery operations or relying exclusively on in-house fulfilment.
"Instead, they will draw on the services of multiple carriers, diversifying their proposition and taking advantage of different delivery specialisms."
2. It's good to talk
Chris Haighton, head of outbound logistics at The Very Group, told the Delivery Week audience: "We don't seem to be able to overcommunicate in delivery."
From analysis of his company's NPS data, it is clear shoppers like regular updates on the progress of their parcels.
Indeed, good customer comms has rocketed up the priority list for retailers, especially when you consider there's been a recent influx of new online shoppers, who perhaps need some handholding, not to mention the ongoing changes to delivery services.
Jacqueline Abernathy from BounceX, a software company helping retailers identify online customers, says: "Research studies have shown that – compared to doing nothing – implementing a progress bar on a website or application while it's loading reduces the anxiety and improves the experience of customers who see it.
"Why is this? Because it sets expectations for the customer on when they'll achieve an end result. Now more than ever, brands will also need to over-communicate with customers to set expectations around deliverability."
It could be longer-than-normal shipping times, restrictions in the warehouse, or service disruption due to staff sickness – whatever it is, keeping customers informed is crucial.
Conor McGrath, head of UK & Nordic clients at parcelLab, a parcel monitoring software company, adds: "Post-purchase communications will continue to be key for brand and rapport building, but critical info around delivery and returns processes will also form an important part of the messaging."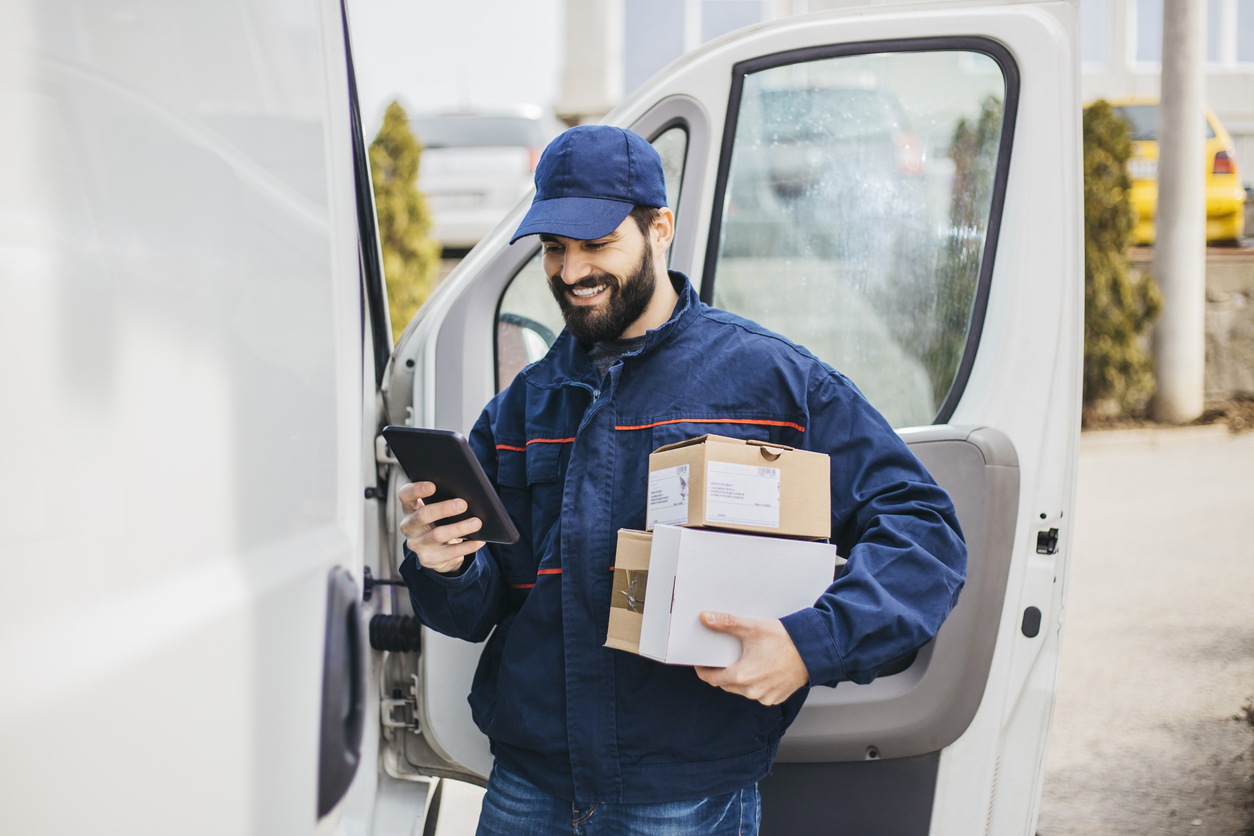 3. Looking for lockers?
As AsiaPay's Alecxa Julia Cristobal suggests, consumers could hold "a lingering fear of shopping in physical stores" as we move out of lockdown. It's not as if a Covid-19 vaccine has been found, is it?
One would assume this attitude is going to affect shopping behaviour, and it could result in a different use of shops. Last month's blog on how to use stores to get the most out of eCommerce addresses that subject in detail, but another area of potential growth will be locker systems for parcel pick-up and drop off (PUDO).
Jason Tavaria, CEO of InPost UK, a delivery locker network, says: "A whole generation of users who first discovered lockers as a result of Post Offices being closed or out of hesitation of entering parcel shops are likely to stick with them in the future for the 24/7 contact-free convenience they bring."
Kiel Harkness, marketing director of the UK, Ireland & Nordics at carrier UPS, says PUDO networks offer longer opening hours, helping create "a safer and more sustainable collection method that is likely to be in demand from both consumers and small retailers".
Senel Sowerby, head of parcel management solutions, product marketing at Quadient, a shipping technology firm, expects to see an increase in returns fulfilled via lockers.
"Clothing retailers in particular are already offering big discounts for customers and are expecting sales to begin rebounding into the summer," she states. "There is the potential for a spike in returns as customers take advantage of low prices and order different sizes with the intention of using, usually free, returns."
4. The problem that keeps coming back
On that subject, the recurring pain caused by returns will likely flare up again as retailers get back to business. Not only will any rise in discounting likely result in an increase in returned items, especially in fashion, but many consumers will be holding on until the shops reopen to take/send back unwanted items they already have.
Add to that the government asking retailers to keep new and returned stock separate as a measure to limit the spread of the virus, and a troublesome picture is emerging.
Andy Harding, UK managing director of Openpay, a buy now, pay later financial services provider, described returns as "a £5.2 billion headache for retailers", and warns about it getting worse as more retail activity inevitably moves online due to Covid-19.
"We've already seen some retailers loosen returns policies in order to attract trade," he notes. "Other retailers are now going so far as to encourage consumers to hold on to items that they want to return until stores have re-opened. Returns were already an issue for retailers in terms of logistics and inventory management."
Charlotte Monk-Chipman, marketing director at Rebound, a returns management platform, says: "Removing pre-printed labels and instead having customers fill returns information out online would be an ideal first step for brands looking to optimise the returns process."

5. Waning sympathy
Judging by the retailer and supplier presentations during Delivery Week, customer sympathy around expanded delivery windows and disrupted services in lockdown will not continue indefinitely.
So, it would perhaps be unwise for businesses to think that longer lead times and the like will be accepted in the months ahead, especially if they don't have a well communicated reason for it – for example, changes to their environmental policy.
Jon Maury, managing director of ChannelAdvisor, an eCommerce platform provider, states: "Our own data shows that 45% of shoppers are happy with slightly longer than usual delivery times, however this grace period is unlikely to last. As restrictions lift they'll expect brands to offer fast shipping and flexible timings."
And Michael Reitblat, CEO of fraud prevention solution provider Forter, adds: "Customer experience will remain king and customer expectations will be extremely high.
"Despite the world we live in, consumers still expect high levels of service and a seamless experience at every touchpoint. Merchants have reinforced the importance of being flexible with customers by extending returns policies, offering targeted coupons/promotions, and being extra accommodating with customer service."
Summary
As stores return from hibernation we're likely to see snake-like queues on local roads and in store car parks, as there have been as fast food drive-thrus and Ikea reopened.
Queues outside stores might be good for individual brands' kudos, and there might be an opportunity for new forms of customer engagement and entertainment while shoppers wait, but in the medium term there's got to be a better way to do this.
Surely, it's time for click & collect to shine, and for stores and online to work in harmony by using virtual queuing systems, and getting shop and eComm inventory centralised. As we've discussed in previous blogs, some stores have worked so well as online distribution hubs in lockdown that they may be better off staying like that for a while.
The best retailers will be on top of this, but others will likely stumble into chaos.
As Joe Farrell, vice president of international operations at PFS, a fulfilment services provider, says, customers are often left "rolling the dice on whether the item will be in stock or not" when they use click & collect because so many retailers' eCommerce divisions are not connected to their point of sale and inventory systems.
Now's the time to get a grip. Store operations, home delivery, and alternative fulfilment services must be neatly coordinated and their availability clearly communicated.
By Ben Sillitoe