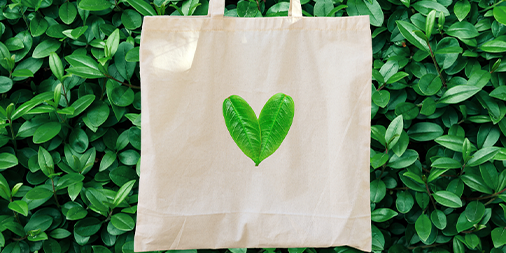 By Rory O'Connor
With the collective realisation that climate change is not a myth – supported by the many improvements brought about by self-isolation, consumers in a post Covid world will be looking for concrete, practical steps to lessen their footprints. Though sustainable consumerism is something which has gripped headlines for at least the past decade, the increasing frequency and media coverage of ecological disasters and the climate change movement are now tangible catalysts for the implementation of real, practical changes. Sustainable consumerism has now firmly mainstreamed with a recent study suggesting that as many as 63% of UK consumers would stop using a brand altogether if it was having a detrimental impact on the environment.
Online shopping continues to be the preferred way for Britons to shop. The market value of UK retail is £381 billion of which online transactions made up almost one-fifth. The arrival of Amazon same-day delivery saw 35% of its packages arrive within one-day last year. Unfortunately the company also racked up 44 million metric tonnes of carbon dioxide – the equivalent of the entire country of Denmark. As with all things, Amazon sets the tone for the entire sector and the normalisation of same day delivery will make this a level of convenience too difficult for consumers to kick.
Consumers want brands to make the right choices and to empower them to make their own contribution, however, convenience remains a key differentiator. In the UK 72% of consumers say they would shop more if there is an option for same-day delivery, while 79% said they would actually switch retailers based on delivery methods.
Recently Amazon CEO Jeff Bezos pledged to make Amazon carbon neutral by 2040. Major retailers such as Zara and Zalando are also committing to net zero emissions targets albeit within the next decade. If it takes an ecommerce giant like Amazon two decades to become carbon neutral, perhaps smaller, more agile brands have a potential upper hand in reaching this goal sooner? But how can retailers balance customer demand for faster and cheaper delivery with reducing carbon emissions?
The greatest, most environmentally positive effect a brand can have is reducing the impact of its shipping. Greenbuttoning, carbon offsetting, the use of eco-friendly delivery vehicles, as well as consolidation and packaging are all areas that can massively benefit in this regard, but can also benefit brands and customers too. So how are companies approaching this?
Greenbuttoning & consolidation
Prior to the introduction of same day delivery, online shopping did provide some clear environmental advantages. The ecological benefit over in-store pick up came largely from consolidation and being able to efficiently fill large vehicles. However, with same day delivery, a lot of those benefits are now eroded, with more delivery vehicles on the road, leaving fulfillment centres before being filled.
This has led to increased journeys, vehicles on the road, congestion and fuel burned. In London, in an effort to increase consolidation some high street landlords are partnering with single carriers to deliver stock to every retailer in their premises, thereby encouraging carriers to more completely fill their delivery trucks before leaving the depot. Each retailer has its stock delivered to a single consolidation centre outside of London's Congestion Zone, with the carrier providing last-mile delivery, in some instances with sustainable vehicles. In a bid to reduce its last mile pollution, Royal Mail has introduced e-trikes as part of its fleet in London.
Consolidation and sustainable last mile delivery are important considerations for retailers to already prepare for as cities such as New York and London make moves to impose restrictions on daytime deliveries, creating low-emissions zones that ban certain vehicles.
Of course, for many UK consumers, speed is not everything. According to research giant, Mintel, over half (56%) of UK consumers say that the last parcel they received arrived more than a day after the product was ordered. Whether a package arrives same day or via standard delivery what is most important is reliability, though potentially, more so with longer delivery times. Here, being able to provide real time tracking and customer communications become all the more imperative with consumers expecting the delivery to be structured around their schedule. In fact 83% of customers expect to be given a guaranteed due date and 80% to know exactly when the delivery will arrive.
According to research at MIT if consumers opt for more eco friendly delivery options or 5 day home delivery this could help decrease carbon dioxide emissions by about 30% in the last mile of a delivery. Informing customers on express delivery versus standard will empower customers to make the decision on their preferred method. This helps consumers become more aware of the impacts of their preferred shipping methods and will encourage customers to choose more eco friendly shipping options on non urgent items.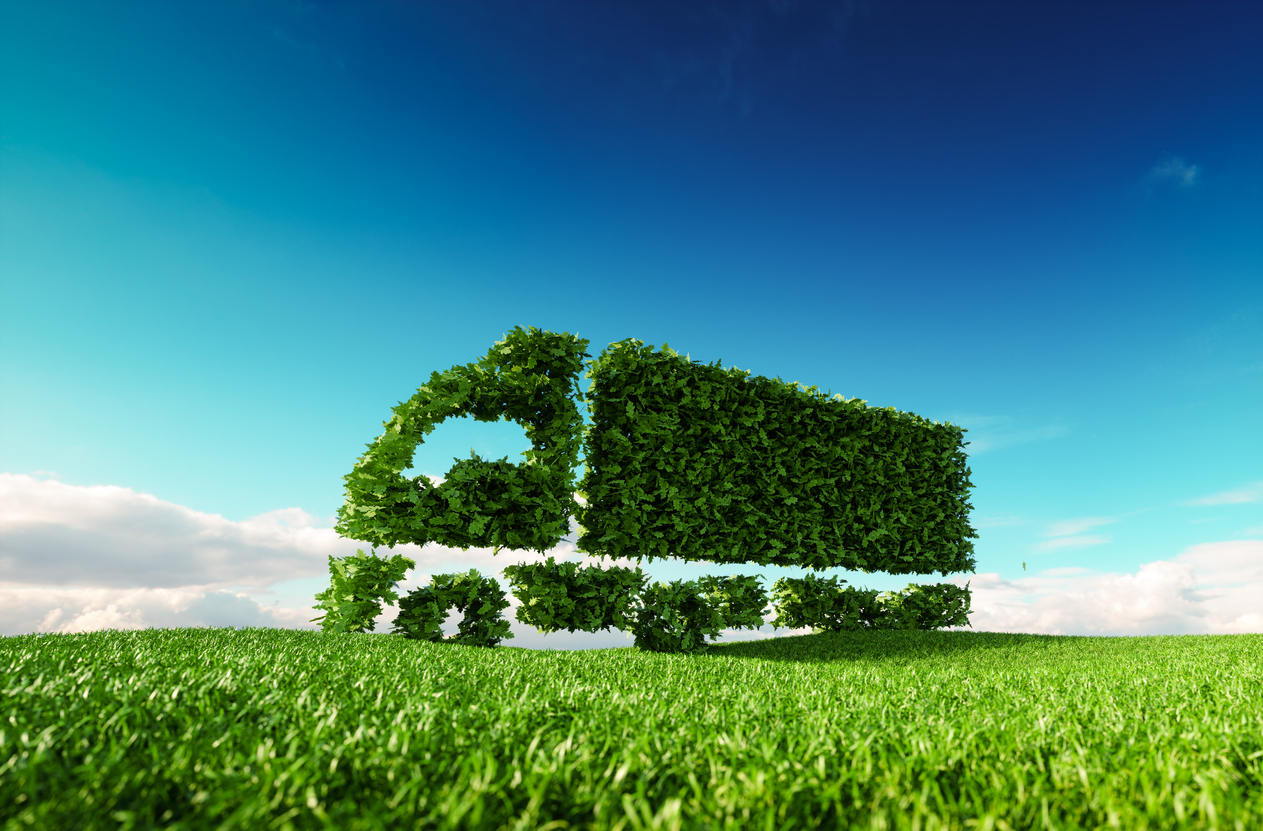 Collect In-store
In store collection is another green and convenient method of delivery that is gaining prevalence – something which was pioneered by Argos in the early 2000s. UK retailer, John Lewis recently extended its click-and-collect trial with the Co-op to 50 of its stores across the country, while Amazon partners with Next in click-and-collect service. Other brands enable consumers to pick up their delivery from local corner shops or even customer units/lockers.
Enabling customers to pick up their items from a physical store in their area and at a time that is most convenient for them is a simple and satisfactory experience for customers. It is a major saver on carbon footprint, allowing carriers to boost their parcel density and shipping consolidation and reduces failed deliveries. Click and collect also has the added benefit of providing retailers with an additional revenue channel as the increased footfall into physical stores boosts the likelihood of a sale being made.
Carbon offsetting
Carbon offsetting is another major route brands are assessing. Etsy, one of the most environmentally conscious brands in ecommerce found that despite efforts such as putting solar panels on the roof of their Brooklyn HQ and partnering with Apple and two other companies to help build new wind and solar farms that shipping is ultimately responsible for 98 percent of their carbon impact. The retailer set out to figure out how to offset this. What it discovered was that carbon offsets would cost approximately $0.01 per package and so last year, for one day – 28th February, the brand paid to offset the carbon footprint of the entire US ecommerce sector – on behalf of companies like Amazon and eBay. They did this in an attempt to demonstrate how other companies could follow suit to offset their carbon impact.
Packaging
The adoption of biodegradable packaging over single use plastics is an important area for retailers looking to increase their sustainability efforts.
In 2018 the UK introduced its Plastics Pact in order to develop a circular economy for plastics. Its growing list of members include Asda, Morrisons, Ocado and Tesco, with the latter recently providing a list of required sustainable packaging types that it wants UK suppliers to use as of May this year. Last year the British Government also confirmed a ban on the supply of the items from April 2020 after a consultation revealed that 80% of the public supported the move.
The cost of using sustainable packaging is often cited as a reason to stick to former practices but thanks to new innovations businesses have more choices for packaging materials than ever before. Bioplastics, made from sugarcane and cornstarch, are growing in popularity because they have the same attributes as plastic packaging such as being waterproof, durable, and easy to print on.
In a 2019 study, YouGov showed that 46% of UK consumers feel guilty about the amount of plastic they use, which is motivating them to consider changes in their behaviour. The study also found that eight in 10 consumers are trying to reduce their plastic waste while half of UK consumers would be willing to pay higher prices for eco-friendly packaging
It's important to consider the future repercussions of such political moves, but also the positive effect that sustainable packaging would have for your brand. When a delivery is made, the packaging is the first physical impression a customer may have and first impressions matter.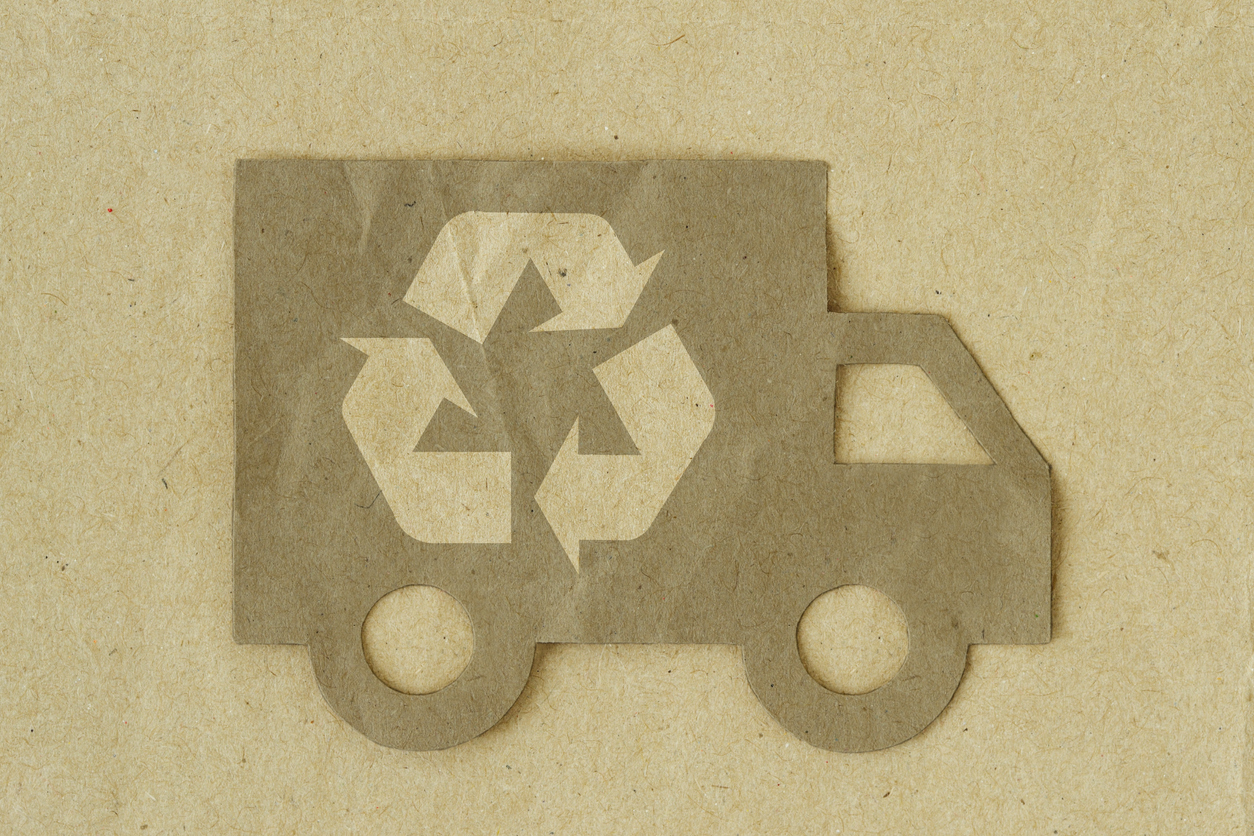 Communication and ROI
Despite increased consumer consciousness, many consumers find it difficult to know which brands are committed to sustainability. According to a survey by Nosto, 45% of consumers agree that it is difficult to know which brands are really committed to sustainability. There is a clear opportunity and lesson in this for merchants. Brands who set a clear focus on improving their sustainability, work to do this and communicate these actions to customers will reap the rewards as similarly-minded consumers flock towards a brand that lives by their shared values.
In conclusion, it may seem like a big undertaking to move towards practices such as these but along with the environmental benefits there's further good news that sustainability initiatives result in positive ROI. Even if it initially requires some trial by educating your customers on your innovative initiatives and the progress you're making towards sustainability you actively boost trust and ROI.
eCommerce continues to grow but growth and sustainability shouldn't be mutually exclusive. Forward-thinking companies have the opportunity to make a difference while delivering experiences that their customers will love.
By Rory O'Connor, CEO & Founder, Scurri
Published 10/06/2020