By Ellie-Rose Davies, Content Executive at IMRG
We are now in the 'centre of the hurricane', namely mid-November, and there have been numerous trends accounted by IMRG and our Technology Partner Network. Each day we have been alert to clever strategies retailers are taking and we have got a general sense of morale as we head into the busiest week.
On our Weekly Data Show on 16th November 2023, we polled 80 retailers, asking them 'How has trade on your site been so far this week (Mon-Thu)?', to which 42.5% answered 'below expectation', and just 15% answered 'above expectation.' The second most popular answer was 'in line with expectation' (38.75%).
In comparison to the week previous where we asked this same question, there has been a 22.15 percentage point increase in the number of retailers that answered, 'below expectation.' Therefore, we are aware that plenty of retailers are feeling the pressure to meet targets and are starting to unleash their agility.
Conscious of the difficulties retailers have faced this year, such as the cost-of-living crisis which subdued customer's propensity to spend, we liaised with our community to provide retailers with methods and insights to help them improve their performance if things aren't going according to plan, all of which are strategies that can be considered now or to get right for next Black Friday.
Industry experts caution retailers to:
Interrogate your data to offer excellent customer experiences
While Black Friday might ultimately feel like a big scary 'thing' that is largely out of retailers' control, they can take the reins by taking a proactive approach to their data and the customer experience.
Taking us through this tip is Chris Gorman, Head of Professional Services at Esendex, who exclaims, 'To stay agile, keep looking at your own customer data and to the wider market to gauge how consumers are reassessing priorities and redefining value so you can pivot and change messaging when needed.'
'If you can speak to consumer priorities, even the most careful of spenders will appreciate the value of bagging a bargain.'
Regarding speaking to customers, Chris explores how 'Tone of voice, timing and communication frequency are important for retail promotions at any time but even more so during the peak trading period.'
By analysing their data extensively, retailers can learn their customers' communication preferences, such as by looking at the time of day that has historically gained the best traction for deal-oriented alerts, or whether reminder messages get good traction, or what tone of voice works best for different customer segments, etc.
Chris also recommends that retailers 'Look at automating processes to save money but don't lose sight of your marketing budget. Retailers that increase share of voice do so by maintaining or even increasing their promotional spend.'
Simon Bird, Co-Founder and CEO at RevLifter reverberates the importance of data and making smart customer-centric choices this Black Friday. He says, 'There is way more emphasis and interest around testing and experimentation this year. One trend I've noticed is that retailers are going into the Black Friday window with lots of variants of their offers.'
'The idea is to build up enough data to inform which [offers] should be pushed and which should be dropped', says Simon. 'Usually, it would take weeks to prove which offers are working, but the appetite for Black Friday makes it quicker to test, learn, and act on your results.'
Simon provides a final point, saying 'While surveys show that customers are viewing 30% off as a 'good deal' this year, I wouldn't recommend offering this sitewide if things aren't going to plan. A better call would be to outline precisely where your margin permits you to run a big discount and which customers justify it.'
Provide relevant communication and consider personalisation
Effective communication is integral to stand-out in an over-saturated online market. This is where personalisation techniques can come into play.
Andrew Harkness, Head of Marketing at Huboo, echoes the value of retailers 'seizing the moment once they see how their customers are behaving – and what they're buying – on the day.' He urges retailers to 'consider allocating a flexible budget for Pay-Per-Click (PPC) campaigns to capitalise on high-conversion terms during peak times.'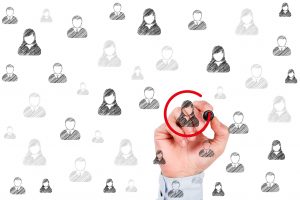 Alongside behavioural triggers and automation to send timely emails, Andrew highlights how 'Targeted emails with a special offer can recover potential lost sales, provided retailers don't overdo it. These tactics help address cart abandonment, which skyrockets during Black Friday as customers get trigger-happy with their baskets.'
Providing further insights on how communication can be optimised is Heath Barlow, VP EMEA at Emarsys who warns that 'AI is the only realistic solution – but with 45% of shoppers less likely to buy if a brand has misused their data, it can't be scattergun. For shoppers, the provision of their personal data demands a just reward – there must be a meaningful value exchange that transcends mere transactions.'
Heath says, 'That makes real-time personalisation pivotal. The right offer and message at the perfect time, reflecting both performance across the board and the individual, is the key to winning hearts and wallets this Black Friday.'
Look beyond the website and the desktop
Notice of sales should not be limited to the website, solely on the home page and product pages. Retailers can consider all the touchpoints they have with customers and make Black Friday and Christmas trading easy for them by presenting offers across all platforms and making this easy across all devices.
Nicole Morton, Cross-Border Solutions Manager at Avalara shares, 'In the 2022 peak sales season, mobile users made up 77% of traffic and 65% of all global purchases. With such a significant portion of the market on the line, retailers should take the necessary steps to attract mobile consumers.'
She says, 'As a key aspect of being mobile-friendly is having a streamlined checkout process, using software that can calculate tax and customs charges automatically helps ensure checking out is as easy as possible for customers. Additionally, providing an accurate final landed price (that includes any extra charges) encourages peace of mind and improves the customer experience.'
A big part of being mobile-friendly is also considering social commerce. Charlotte Arnold, Content Marketing Manager at StoryStream reveals, 'StoryStream's recent survey found that 90% of people seek out User-generated Content before making a purchase decision and 60% use social media to discover and research products.'
'Businesses should use User-generated Content on their social channels to promote products ahead of Black Friday, helping customers plan their purchases and drive sales,' says Charlotte.
Optimise delivery and returns to boost performance
Offering good delivery and returns experiences may be the reason that customers choose one retailer over another this Peak season, as customers, more than ever, are opting for retailers that can fulfil their promises.
Returning to the importance of good communication, this is prerequisite at every stage of the customer journey, and is particularly the case post-purchase, when customers are eagerly, and perhaps anxiously, waiting for their orders ahead of Christmas.
Anton Eder, Co-Founder and Chief of Staff at parcelLab echoes this, stating that 'During peak season, retailers should prioritise transparency and communication. It's crucial to have a real-time overview of logistics to manage customer expectations effectively. Quick wins can be achieved by optimising automated communication flows to keep customers informed and engaged post-purchase.'
'If performance falters, reassessing and adapting these communication strategies swiftly can help regain customer satisfaction. We're observing a trend towards extended Black Friday sales, allowing for better spread in demand and logistics. Agility comes from listening to customer feedback and being ready to iterate your strategies promptly,' says Anton.
Also reflecting on delivery is Gavin Murphy, Chief Marketing Officer, at Scurri who says, 'We expect that due to cost-consciousness, that mapping conversions – and therefore delivery peaks – might be harder to forecast this year, as customers 'stick and twist' on their spending decisions based on when they feel they have found the best price.'
'This may cause unexpected surges in delivery volumes outside of and in addition to the traditional Cyber 5 or pre-Christmas peaks in carrier demand.  And that then means retailers will need to build agility into their carrier networks – being able to scale cost-effectively to meet demand – to ensure they can deliver on their order promises to customers.'
Gavin says, 'Retailers that present more delivery options at checkout stage to drive basket conversion and influence buyer behaviour, and retailers who have planned and maximised carrier capacity to ensure smooth, timely delivery will be most successful in capturing bargain hunters and converting them into repeat purchasers.'
Nick Williams, Head of Strategic Parcels Partnerships at The PayPoint Group says, 'Last year's Black Friday saw Collect+ process nearly two million parcels over a two week period, highlighting the importance customers place on flexibility and accessibility. Offering customers the option of picking up or collecting a parcel during the busiest weeks of the retail calendar can really boost online sales.'
With an influx of orders during the peak period, Lucy Bosten, Head of Marketing & Communications at Carlton Packaging suggests that retailers should 'monitor inventory levels, ensuring they have sufficient stock of high-demand items, while minimising overstocking of slow-moving products.'
'Pricing strategies should also be flexible; consider dynamic pricing based on demand and competition. Customer feedback, reviews and complaints should be addressed promptly by retailers to maintain a positive brand image. Lastly, retailers must stay informed about supply chain disruptions, especially considering ongoing global challenges, and adapt their strategies accordingly,' says Lucy.
The final element to consider, which is an important one, is returns. Sean Sherwin-Smith, Product Director Post-Purchase, at nShift exclaims, 'Last year saw a record number of returns with one in three shoppers sending items back and we're expecting this year to be similar so it's vital that retailers make returns easy.'
Sean notes that 'If it's not clear to a consumer how straightforward it is to return a purchase, they are less likely to buy it. The process needs to be clear both pre- and post-purchase. And it must convince shoppers that sending something back is not going to become a laborious experience.'
'The retailers that get returns right,' says Sean, 'have migrated from paper to a digital process that not only makes it easier for consumers, but that also makes it as efficient as possible for warehouses to manage.'
---
Register for IMRG's upcoming events to hear exclusive information concerning the peak trading period here: Events – IMRG
Published 17/11/2023