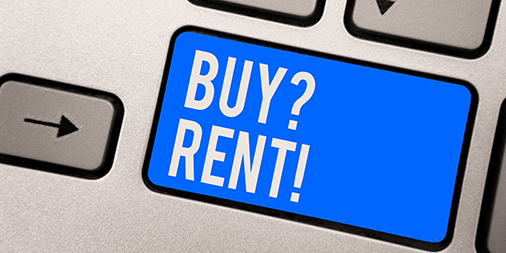 By Ben Sillitoe
Westfield London hosted a pop-up store last December called A Very Rental Christmas, where consumers were able to loan all their festive items rather than buy them outright.
The shop stocked Christmas decorations, including festive tableware and Christmas trees. The concept launched with click & collect opportunities, before opening its doors for passers-by shopping before the end-of-year coronavirus lockdown came in.
Westfield said the pop-up was created in line with the rising rental retail trend, showcased in its parent company Unibail-Rodamco-Westfield's How We Shop research. The report, which underlined modern shopping behaviours and is used to shape the Westfield's tenant mix, found 44% of millennials wanted to rent something festive.
Trees and decorations were the most requested products, while board games, jumpers, and table settings were also sought after for rental. In general, the report showed consumers were more willing to rent products in most categories compared to one year before – in particular fitness equipment, toys and clothing rental jumped in popularity, with technology and garden item rental demand high, albeit down on 2019.
And the hyperbole around renting as an alternative to buying has carried on into 2021, with Moss Bros, Adidas, LK Bennett, Selfridges, and musicMagpie among those shaping new, often online-led propositions in this space.
It's done with greener thinking in mind. The idea being that renting supports a more circular economy for products, keeping them in use for longer and discouraging a 'use once and throwaway' culture.
For example, an Adidas promotional piece out this week for its new outdoor equipment rental offering – only available in France for now – says: "We sort, inspect and clean what you used to send it back out into the world.
"This is just one more way we are changing for the future of the planet."
For the fashion and eco-conscious?
Selfridges Rental, an online platform supported by Hurr Collective which was announced at the start of May, is encouraging people to use it because it enables them to be adventurous and fresh with their fashion choices each time they head out to parties. But there is a clear eco message to it all, too, with the retailer talking about the opportunity to "close the loop on waste".
Jonathan Sheard, business development director at out-of-home and eCommerce delivery company InPost, says: "There is absolutely no doubt that consumers – especially younger ones – are increasingly looking for ways to live more sustainably.
"Our research shows that over half of those aged 18-34 say they are more concerned about the environmental impact of delivery and returns today than in the past. At the same time, the pandemic has helped change the way we shop, breaking some of our older retail habits and fostering newer, often greener ones."
He adds that rental services "have obvious appeal" in this context and can help cut down on the huge pile of waste ending up either in landfill or incineration facilities each year.
Emily Hakner, associate director of product at BOSCO, a digital marketing intelligence company, says rental services for homes, cars and entertainment has grown over the last few years, but the green agenda means they are arriving in the retail sector.
"Rental services are allowing brands to reach wider audiences," she adds.
"Consumers will be far more connected to these sorts of retailers, as purchases can potentially take place every week, opposed to buying from these brands once every few months. It also allows for brands to attract a broader customer base; a younger and more fashion-conscious demographic are likely to adopt the rental service option as it allows them to swap and change their outfits in line with seasonality."
It's not just in fashion where rental is taking hold. Department store chain John Lewis is offering furniture for loan, some supermarkets hire out glassware, and electricals are for borrowing too.
The three Rs
Forget reading, writing and arithmetic, the three Rs retailers are talking about in evermore detail are recycling, reselling, and rental. They all go together as part of a wider industry mindset change.
How these three Rs can be introduced into everyday operations to help business and the planet is a key question in many retailer boardrooms.
Newly-listed musicMagpie, which joined the London Stock Exchange's AIM market, is an example of a retailer doing a bit of all of them.
For years it has specialised in buying and then reselling people's unwanted DVDs, CDs and electrical items, ultimately earning itself the LSE's Green Economy Mark, which recognises an organisation's contribution to the 'Green Economy'.
It has now launched a new mobile phone rental service online which, although touted as a way to make smartphones more accessible to those who can't afford them, is clearly contributing to a more circular economy that supports reuse and repair of products.
Chloe Cox, global social media consultant at Wunderman Thompson Commerce, a digital consultancy, said eco-focused trends mean it's likely there'll be "a greater demand for rental retail in the coming years", but warned of the logistical challenges, particularly for smaller businesses with less inventory.
"A more effective model for many smaller and larger retailers might be re-commerce – the buying and selling of pre-owned goods – which has already taken hold with Farfetch, Asos, Adidas and even the Kardashians with their 'Kardashian Kloset'," she notes.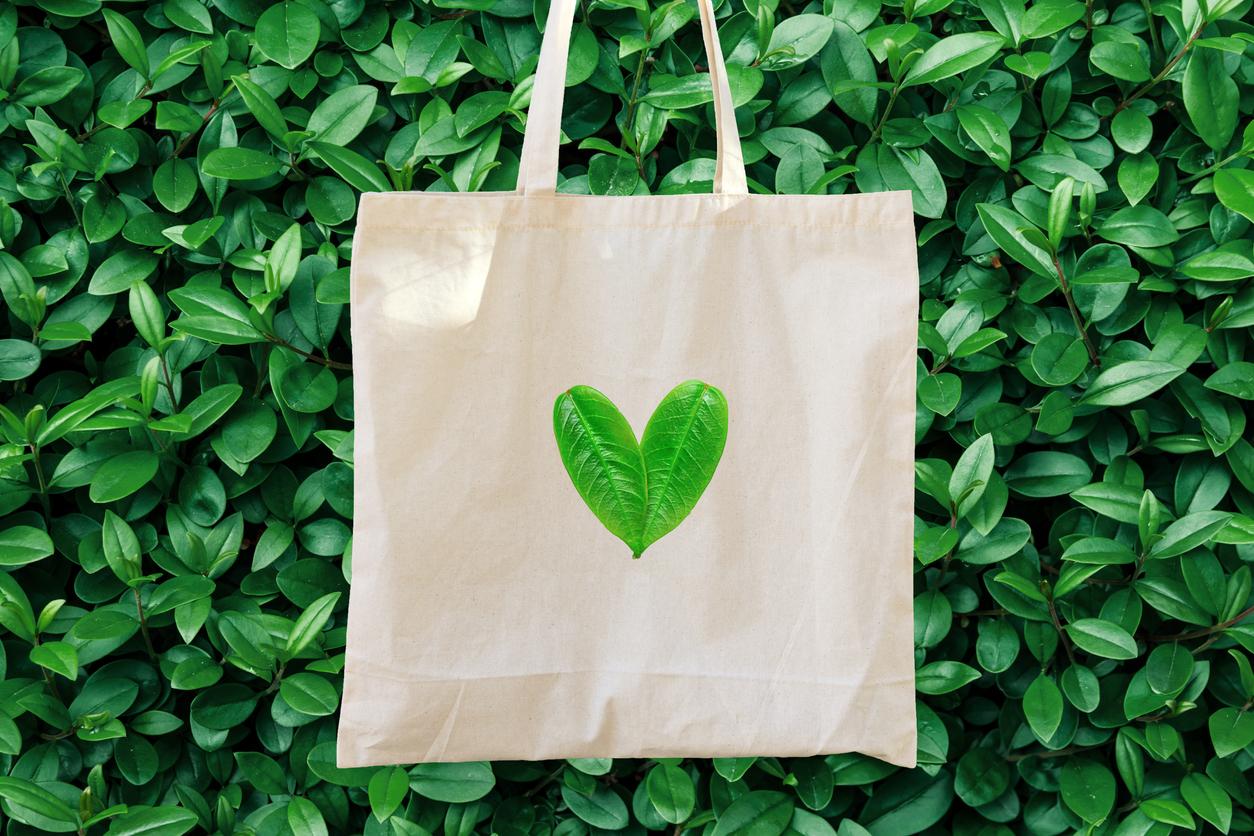 The product distribution puzzle
The rise in rental is not a case of the end of retail as we know it. It's just part of society's realisation we can consume things in different ways and that perhaps some business models need a rethink for the good of the planet.
Renting has always been one part of the retail puzzle. But now it is positioned as a greener option in a time when people are tuned in to environmental matters.
Suits and formalwear retailer Moss Bros has operated a hire division since 1897 when Alfred & George Moss took on the business after the death of their father and company founder, Moses.
While that service allowed shoppers to hire a suit for a fee of seven and sixpence (37.5p), Moss Bros last month introduced 'Moss Box', which allows people to acquire two items which they can continue to swap out for new items, for a monthly flat rate of £65. LK Bennett is set to introduce a subscription service using the same technology later in 2021.
Mel Tymm, industry principal at online solutions provider Maginus, says: "There will always be demand for traditional procurement of certain goods as some people will always prefer to buy as it's better value.
"However, the rental market works well for some goods, such as occasion dresses or suits, which may not be worth the high initial price tag if they will only be used a few times a year, or children's items such as bikes, which they will quickly grow out of."
She adds: "Successful businesses will be the ones that cater to different consumer needs – whilst some sectors will be totally unsuited to complete renting, others may be able to provide flexibility, and offer consumers the best of both worlds."
Emily Cotterill, head of sustainability at ReBOUND Returns, a returns management technology and services provider, says: "Trends like Instagram's #OOTD [outfit of the day] compels young people to consume constantly – so buying and returning after one wear seems like the only option to keep up with the pressure of having the newest trend, without it costing the earth.
"But ironically, a wardrobing mindset actually does cost the Earth! While shoppers think that retailers put all returns back on the virtual shelves, 25% are actually sent to landfill – a shocking statistic which is encouraging circular solutions, like rental, to flourish."
Cotterill says going down the rental channel helps retailers increase product usage, allows new loyal shoppers to engage with their brand, and can reduce "fraudulent returns which would otherwise be destined for landfill".
Summary
As we've discussed, consumers are not going to want to rent everything, but there are certain things that really lend themselves (excuse the pun) to the rental market. Off the top of my head: power tools, camping gear, fancy dress outfits, and dinner-party dresses.
More and more retailers are establishing lines that work well as rental ranges, building propositions that cross over into subscriptions – which can help strengthen customer relationships – or which operate in tandem with re-commerce and recycling strategies.
History will hopefully tell us the 2020s represented a decade of action that turned the tide on climate change and global heating. More circular thinking in the form of renting and reuse of consumer items, rather than the 'make it, use it, throw it away' attitude of recent decades, can play a part in that process.
By Ben Sillitoe
Published 21/05/21