By Natashia Redfern, VP UK Country Sales Director at ESW
Inflationary times have led to a fall in both consumer confidence and spending, and you might have to look further afield for business. The demand is there; according to Market Data Forecast, the global cross-border ecommerce market was worth US$1.280 billion in 2020 and is expected to grow US$4.820 billion by 2026; that's a compound annual growth rate (CAGR) of 27% between 2022 and 2027.
With this much opportunity, it's just a question of how you position yourself to win it. Welcome to the new (ish) science of geodemographics.
The definition is something of a mouthful. In marketing, geodemographic segmentation is a multivariate statistical classification technique for discovering whether the individuals of a population fall into different groups. This is achieved by making quantitative comparisons of multiple characteristics, with the assumption that the differences within any group should be less than the differences between groups.
Or put another way, if you understand the behaviours and preferences of people in a particular country, you can find the cohorts most likely to buy from you. Add to this the fact that more and more consumers will likely shop cross-border, and you can start to build profiles for both outbound and inbound demand in every territory.
Research reveals the most in tune consumers
Research in ESW's Global Voices: Consumer Pulse 2022, a survey of more than 14,000 consumers across 14 countries, shows which countries most favour shopping cross-border. The highest numbers are in UAE (66%), China (60%) and South Korea (57%). 73% of Millennials and 69% of Gen Z shoppers surveyed believe that shopping via direct-to-consumer (DTC) channels gives them a more personalised experience, with offers and promotions targeted specifically toward their preferences, compared to 63% of Gen X and 50% of Baby Boomers.
Interestingly, these countries also had the highest number of younger shoppers – indicative of the latent purchasing potential of Gen Z shoppers. These younger consumers shop across borders twice as often as Gen X and three times as often as Boomers. Among the various reasons as to why, what stands out is that more than 25% of all consumers who shop internationally online do so because the product was unavailable through local retailers.
So, age grouping is important to understand. For instance, Millennial and Gen Z Shoppers tend to prefer shopping directly from international ecommerce brands over large marketplace platforms, which will come as news to those retailers and brands that rely almost entirely on marketplaces to reach overseas buyers rather than a DTC model. These findings could change this mindset.
Millennials are also the highest volume purchasers with 17% making 11+ international purchases in a year, followed closely by Gen Z (15%), and some distance ahead of Gen X (7%), and Baby Boomers (5%).
These shoppers are almost pre-designed for cross-border; Gen Z and Millennial shoppers have a greater degree of trust for online retailers located outside of their home country, about 30% higher than Gen X and two times that of Baby Boomers. In fact, 54% of Gen Z and 56% of Millennials say that it's irrelevant to them whether an online retailer is located overseas or not.
New business is coming through new channels
However, it should not be assumed that these demand profiles will all funnel through the main website. Far from it. Social media presents itself as the dominant channel for product discovery (in-store ranks third), so you might need an omnichannel strategy as well as multichannel capabilities.
In terms of purchase, on average, Gen Z and Millennial consumers use three social media platforms for product discovery, falling to two for Gen X shoppers and just one channel for Baby Boomers. The data also reveals a direct correlation between the number of social channels used and the number of times consumers purchased online. Respondents who make more than eleven online purchases annually access on average three social media channels, while those making fewer than 10 purchases annually are active on two social channels.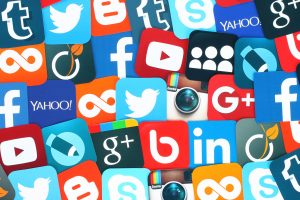 YouTube, Instagram, and TikTok are the top social media platforms used by Gen Z for product discovery – Instagram (52%), YouTube (51%), and TikTok (43%). Facebook is shown to be less important to the Gen Z consumer, with only 34% using the platform for product discovery. Millennials' top three social media channels are YouTube (46%), Facebook (45%), and Instagram (44%). TikTok is considered less important to Millennials, with just 32% using it for product discovery.
Selling to these consumers also requires a two-way view; for instance, the US is the most popular source country for 60% of consumers in China (60%), Mexico (61%), South Korea (66%), and South Africa (70%), but given recent currency fluctuations, this may open opportunities for brands in the UK and France – the second and third most popular source countries. Shoppers from the UAE make more luxury purchases from the US than any other country, followed by the UK. For Chinese shoppers, France and the UK are the main sources of luxury goods.
TAKEAWAYS
Understand which countries have the largest cross-border demand
Market by demographic, ranking Millennials highest
Allocate marketing spend by rank channels in order of popularity
Offer the payment and fulfilment types most preferred by these groups
Engender trust with new customers in order to keep them by offering easy to use, advanced returns processes
Build inventories in each country based on where most of the overseas demand is coming from
Published 28/10/2022