Growing your business is the ultimate dream. However, this can come with any number of challenges. With today's sky‑high inflation, increasing fuel prices, rapidly rising operational costs, labour shortages, and supply chain disruptions, it's even more critical that companies can scale responsibly without over-committing and over-extending finances and resources.
Scalable fulfilment refers to an ecommerce business or 3PL's ability to adjust its fulfilment strategy to accommodate fluctuating order volumes. This includes, but is not limited to, labour levels, automation, warehouse management, and order management. Scaling fulfilment operations by adding square meters and additional resourcing is one of the more expensive ways to power growth.
Your fulfilment system can integrate with your shopping platform and retail channels, payment systems, order and inventory management systems, and returns management systems. Other integrations enable international shipping, ease tax compliance, offer alternative payment plans, and more. There is nothing like paperwork to slow a process down while you look for that misplaced order or decode that incorrectly typed product number. With no paper exchanging hands, automation is generally more accurate and reliable.
While a contraction may be on the horizon, the trends are evident. As reported in The UK eCommerce Forecast published by Insider Intelligence, the UK's total retail sales growth slowed down in 2022 amid a challenging economy. Ecommerce sales had seen the most significant slowdown—4.2% in 2022 versus 16.0% in 2021. But digital will still account for 35.9% of the country's total retail sales this year.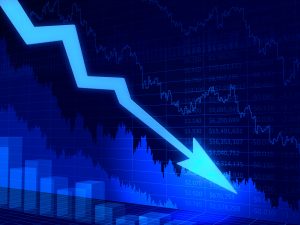 The parcel shipping challenges faced by growing ecommerce businesses
Inefficient manual processes can result in input errors, incorrect receiver information, wasted time and effort, and throttled throughput.
An over-reliance on a limited number of carriers, of whom may restrict volumes in the face of a capacity crunch during peak seasons, which can lead to delayed deliveries.
The inability to maintain inventory levels to avoid shopping cart killing stockouts could result in reduced order sizes and lost sales.
Increasing customer service calls as the number of orders grow, many of which will be "Where is my package" requests, can put a strain on company resources, particularly when the average customer tracks an order six to eight times.
These challenges can limit sales, shrink margins, and cause the loss of customers. Providing an excellent customer experience is imperative. Manual processes can be the cause of input errors, such as incorrect receiver information, not to mention the time it takes for the warehouse operatives to enter the consignments, slowing down the entire process. Having a limited number of carriers limits the options available to the shipper and the customer. However, having the carrier rates and services pushed through to the ecommerce platform can also cut down on abandoned shopping carts while giving the customer delivery choices.
Ways to affordably increase parcel shipping capacity to meet demand
Expanding carrier selectionto include national, regional, local, and specialty carriers to overcome individual carrier capacity restraints and make the best carrier decision based on speed, cost, or other factors.
Integrated shipping with order and warehouse systems and centralising shipping data.
Automating decision making for carrier, carrier service, and price considerations to move knowledge from the "tribe" to the "system", eliminate data entry errors, increase order throughput, and ensure that all shipments meet service level agreements without incurring excessive per order costs that will reduce margins and profitability.
Easily navigate customs and security complianceto open up new ecommerce markets in other countries, next door or across the world, and enable drop-shipping from overseas suppliers direct to consumer doorsteps, which creates an endless aisle with expanded sellable inventory that will almost never run out.
Implementing sufficient shipping can make for a more pleasant customer experience, and expanding carrier selection is one great catalyst for business growth. With the number of orders and last-mile deliveries increasing, you can expand your number of carriers – making more options available to you and your customers.
The benefits of using the right technology, systems, and procedures
You can increase the scale of your distributed parcels significantly.
There is the ability to efficiently handle demand peaks and valleyswithout adding or removing resources or additional warehouse space.
You can reduce shipping errors and increase efficienciesfor on-time deliveries and happy, repeat customers.
Also, maximising per order margins and increasing profits becomes a potential.
---
In logistics, it's difficult to know what is heading your way. The future is almost always unpredictable. However, if you can implement the correct technology and procedures, this can help you not only be successful wherever you are in your current growth cycle but in the next cycle as well.
Download our latest eBook "Growing Fast? 9 Things Expanding Warehouses Can Do to Scale Parcel Shipping"  to learn what growing warehouses can do to scale parcel shipping.
To learn more about SmartFreight's shipping platform, please visit SmartFreight.com/solutions
Published 20/01/2022