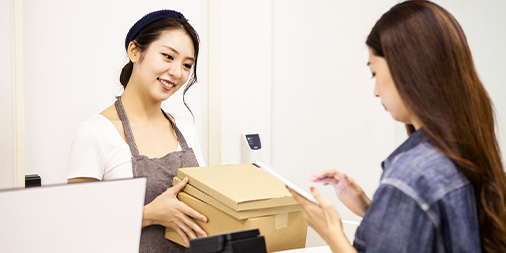 By Ben Sillitoe
In last week's IMRG blog article, I picked out eight ways the coronavirus crisis might change how consumers shop.
The fact of the matter is that I – with the help of contributing IMRG members – could have gone into far more detail on each of the suggestions. So, this week I am putting the focus specifically on one of the eight – mainly because it has been a fascinating area of development amid the Covid-19 pandemic.
How to use stores to get the most out of eCommerce is something retailers have seemingly given lots of thought to since 23 March when the majority of physical retail spaces were temporarily closed to the public due to government restrictions.
Whether going completely 'dark' and setting stores up as online fulfilment hubs from where items are picked, packed, and fulfilled, a la Majestic Wine, or using shops for a combination of click & collect and home delivery only, which was the case at B&Q until it recently reopened some of its estate, retailers have shown flexibility. Dunelm is also offering new forms of click & collect, with items brought to people's cars and left by the boot by a member of staff for those unwilling to venture to the shopfront.
Each of the aforementioned retailers were permitted to keep stores open if they felt it appropriate to do so. They are all deemed 'essential' in this health emergency, according to the government, but they initially felt it was safer to keep shops closed and adapt their eCommerce models as the pandemic escalated.
As Alecxa Julia Cristobal, marketing content writer at digital payment provider AsiaPay, puts it, they have developed "new and creative ways on how to survive the temporary economic crisis".
Systems and circumstance
Many of the ways stores have been used to serve online orders in the pandemic will still hold weight once this health crisis ends.
Leveraging shops for eCommerce can help shorten delivery times for customers, or expand product availability listed on websites – and it can give shoppers multiple pre-ordering and in-store pick-up options. At this time of slashed revenues for many in the industry, it is crucial to find as many ways as possible to shift goods.
Bruce Fair, chief revenue officer at Metapack, a delivery management software provider, says inventory trapped in closed physical stores will be "rapidly losing value", causing "another major concern for retailers who need to recoup lost profits and avoid markdowns".
The non-essential retailers that have shuttered their shops have been facing up to this conundrum ever since the prime minister, Boris Johnson, ordered them to temporarily close. It has prompted many different strategies.
Harvey Nichols, for example, took the early decision to empty stores of stock and place items in warehouses – for various security reasons. It means the luxury department store chain's famous Knightsbridge site, which in normal times is used to fulfil online orders if a product is not in the warehouse, is currently bare and it will take some time to restock once given the green light to open again.
Utilising stores for fulfilment has been a popular alternative to Harvey Nichols' stance.
Commenting on the companies that have switched to a dark store model, Joe Farrell, vice president of international operations at PFS, a fulfilment services provider, says the "hybrid store model" should be considered as part of long-term planning.
"By adopting a hybrid store model, retailers can make their store location work twice as hard by doubling up as a physical store with a mini distribution hub within it," he states."This enables brands to keep up with the demands of eCommerce, whilst still being able to physically interact with customers."
Ciaran Bollard, CEO at Kooomo, an eCommerce platform provider, predicts it may take some time for stores to return to pre-coronavirus sales and traffic levels, so it might be a time to rethink their function.
"Stores themselves may take on more of a warehouse role to ease delays in local shipping," he comments, adding: "We may also see some shop floors being cleared of stock to support social distancing.
He notes: "In this case, in-store technology may become useful – for example, allowing consumers to browse stock digitally, on tablets, at a safe distance from each other. In comparison to online shopping, consumers can be gratified instantly."
More Argos-like models in the future, then? Potentially.
Gary O'Connor, CTO at Doddle, a parcel collection and returns service, argues that retail technology systems investment might be fast-tracked as a result of the coronavirus.
"In the UK, many retailers have invested more in operational costs than systems – it's cheaper in the short term to pay a carrier to ship products next-day than it is to create a system that allows for a single view of inventory or distributed order management," he says.
"Many will start to address this now – either to restart sales or to be prepared for future disruption."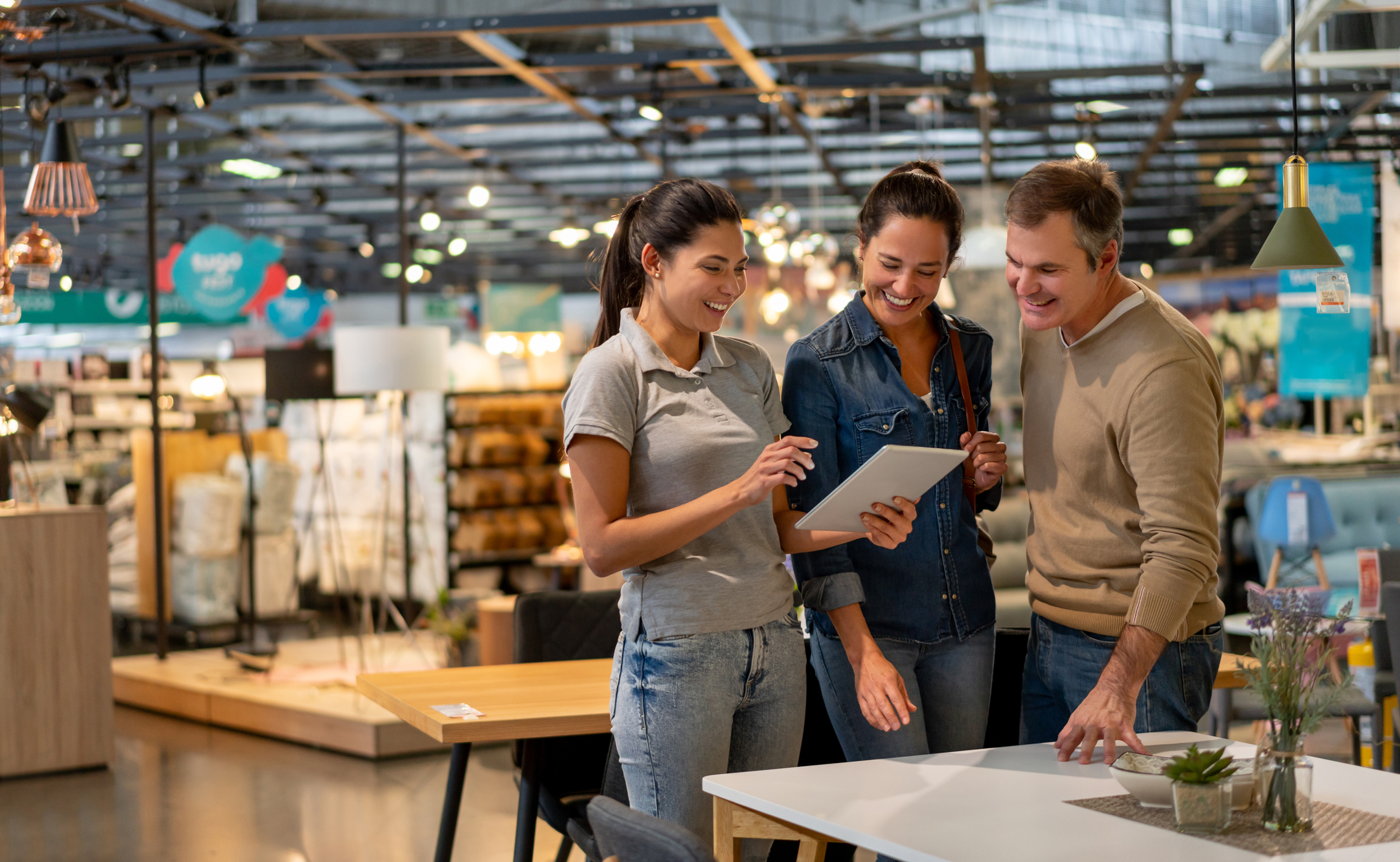 The right blend
While new sophisticated modelling is arguably required, so too is the ability to address the fundamentals of running multichannel operations.
Mark Finch, vice president of EMEA sales at Moxie, a customer engagement software business, says: "Welcoming customers to digital sites and proactively guiding them to updated information about store hours and procedures, and even to the nearest location to drop off a return or pick up an item, enhances confidence, trust and loyalty at a time where consumer anxiety and uncertainty are higher than ever." 
James Thomas, managing director at Intersoft, a delivery management software provider, presents Apple's stores as "a prime example" of how to blend physical and digital retail.
In providing a personal one-to-one service via staff in shops, but taking payment digitally and arranging follow-up delivery of products, the global technology titan neatly creates "showroom-style shopfronts", he says, which suits many modern consumers.
Pure-plays and stores
On the face of it, this week's blog may seem multichannel retail-focused, but even pure-play retail is intrinsically linked to stores thanks to changing shopper preferences.
Amazon, Asos, Boohoo, and Missguided – some of the most popular pure-plays in the UK – all offer in-store collections and returns at third-party retailers or pick-up points. Whether it is a local store counter, or a locker in a shopping centre or individual store, this fulfilment method continues to gain traction among all types of retailer.
Senel Sowerby, head of parcel management solutions at Quadient, a shopping technology firm, says: "One way we may see retailers further leveraging physical locations for eCommerce operations is around enhancing their function as distribution hubs, utilising intelligent parcel lockers.
"Although it's not useful for all customers, for some it will always be more convenient for them to receive items at pick-up points, rather than have items delivered to home or the office."
Whether it is online retailers opening showrooms or events-led spaces, such as Made.com and Matchesfashion.com, or the continued popularity of using physical pop-up spaces to strengthen brand image, there are plenty of links between eComm and stores.
There are also emerging trends in the gift card sector that illustrate a strong connection between digital and physical retail, according to Malcolm Berg, vice president for sales in the UK and Ireland at Stored Value Solutions (SVS), a business which supports and processes transactions on gift card programmes.
"Gift card trends we have noted include pure-play retailers investigating the adoption of new physical distribution channels such as third-party gift card shopping malls in supermarkets, and the continued growth of B2B channels for the distribution of gift cards," he states.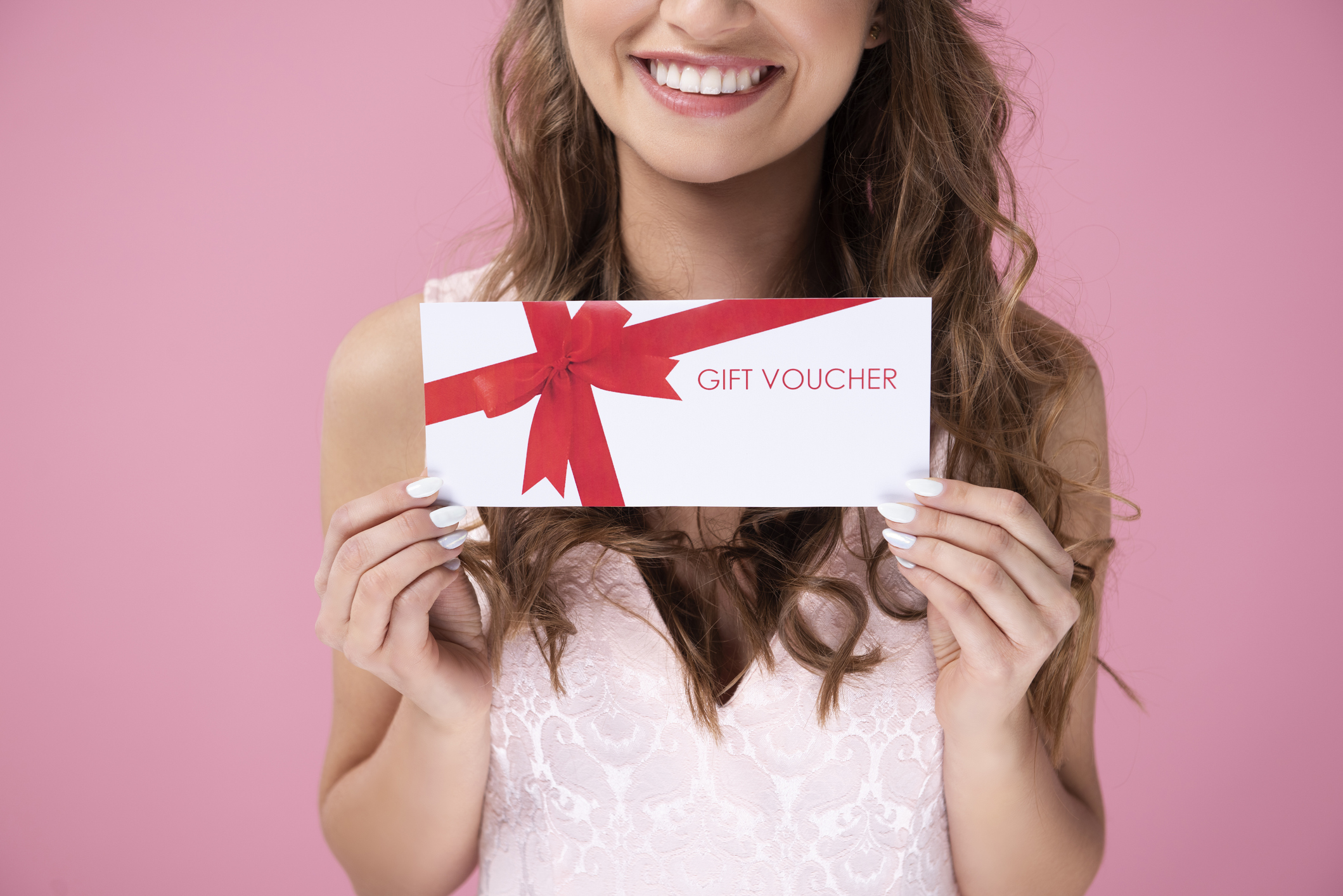 Summary
Plenty of commentators have suggested the growth in online shopping experienced over the last couple of months will result in eCommerce gaining a higher share of the overall retail market once the pandemic is over. A lot of that comes attached with a strong dose of self-interest, of course, with the likes of AO founder John Roberts and Naked Wines CEO Nick Devlin – two pure-play bosses – adding their voices to that argument.
But, in truth, it's difficult to disagree with the theory having seen, for example, just how grocers have ramped up their online capacity, and how consumers have carried on spending via the web in the crisis. That can't all be reversed, surely?
How retailers have combined their stores with online in the crisis might end up being another long-lasting consequence of lockdown, assuming retailers have gained more appreciation of the symbiotic relationship between the physical and digital.
As Andy Harding, UK managing director of Openpay, a buy now, pay later services provider, says: "Declining footfall was already an issue for the high street pre-coronavirus so it's even more important now for retailers to think about new ways to reach customers in their homes.
"Recalibrating the store business model to balance resource and a focus on in-store sales versus online fulfilment will be key to maximising store profitability. It could be that some stores will be better kept dark."
By Ben Sillitoe