By Cameron Rooney, Account Director at Awin
An increase in ethical awareness and consumerism has led retailers to review brand strategy and incorporate sustainability-focused goals. Affiliate partnerships can empower brands to achieve ethical ecommerce goals whilst continuing to drive business growth.
Ethical ecommerce is on the rise, with 35% of UK consumers now choosing to shop with sustainable retailers and accounting for £150 billion of retail spend. The potential for brands to operate within the ethical space is often challenged by the need for a holistic business approach. There have been examples of brands making improved changes in sourcing and production, yet neglecting to consider the marketing channels used to promote their message. This inconsistency can be miscommunicated as ethical-baiting to the consumer.
Affiliate partnerships can enable brands to promote ethical ecommerce across the customer purchase path from charitable cashback donations to brand-to-brand partnerships.
Donating cashback to charity
Cashback platforms enable consumers to redeem points or funds from everyday purchases. Online customers are mostly familiar with the concept of cashback thanks to above-the-line marketing from leading providers, as well as from white-labelled cashback solutions on all major banking apps.
Increasingly, cashback platforms are offering users the option to donate their cashback reward to a charitable organisation. Enabling customers to make a charitable donation helps to consolidate your brand's ethical purchase path, in turn helping to raise money for lots of worthy charitable initiatives.
Easyfundraising is the UK's largest charity cashback shopping site and has raised over £40.5 million for charity since its inception in 2005. The site boasts 2.3 million supporters within the UK alone, highlighting the increased adoption of customers giving away earned cashback to greater causes.
Topcashback offers 'green cashback' to members, making it easy for users to find and shop from brands that support ethical and sustainable choices.
Outside of the cashback sector, voucher website Savoo, donates 50% of commission earned from every sale generated to charity. Users are able to choose where their donations will go from a diverse list of charitable organisations.
Good-conscience partnerships
A positive amongst the darkness of the pandemic was that it brought needed attention to the importance of the nation's essential and key workers, shining a light on their selfless hard work.
Awin works with a number of dedicated affiliate partners offering discounts and promotions to key and frontline workers. Blue Light Card provides exclusive offers to staff within the NHS, emergency services, social care and the armed forces. The discounts can be omnichannel, available to consumers in-store as well as online. This provides greater accessibility and amplifies your brand message in support of essential workers. In-store you can consider using a window sticker and POS card.
Working with partners such as Blue Light Card not only enables key workers to receive a discount on your brand; it also helps to create an emotional link between customers who support their work and affinity brands.
Partner with a non-competitive sustainable brand
Brand partnership campaigns are growing in popularity, with 71% of consumers supporting co-branded products. Partnering with a sustainable brand can help to establish brand affinity and create a new bespoke offering for your ethically conscious customers. Awin generated over £1.2 million in sales via brand partnerships for clients in 2021 alone.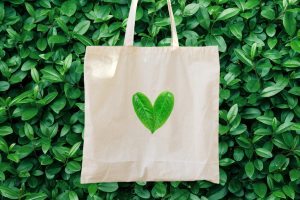 To establish a successful brand partnership strategy, there must be a synergy in brand values between businesses and a benefit to the shopper. This could take the form of an exclusive co-branded product or a discount between both retailers.
Awin worked with tastecard to boost revenue and sales activity during the pandemic, amidst the subsequent closure of restaurants and the hospitality sector. Tastecard collaborated with a dozen complimentary brands including the likes of BT and Lookfantastic, created a new members-only platform and promoted offers from these brands. This brand-to-brand partnership activation resulted in +399% revenue for tastecard. Read the full case study here.
Creating partnerships with ethically conscious influencers
Influencer marketing is a key channel within most retailers' marketing funnels.
The breadth of influencer usage varies from brand-to brand, with some retailers investing solely in influencer marketing to build their success (like Daniel Wellington), whereas others pay for a couple of social posts per campaign. It's well established that working with social media influencers enables brands to appeal to new audiences and drive an increase in awareness and conversions.
With the scope of the influencer space continuously growing, and the exponential growth of TikTok becoming a newer focus for brands, there is now a fast growing roster of ethically conscious influencers who are ready to help promote your brand and to connect to your ethical objectives. These influencers focus solely on promoting retailers with green credentials, and their audience base consists of like-minded conscious users.
The best practice approach is to work with influencers and creators on a long term basis; help them to understand what your brand stands for and how they can help you to reach your goals. The influencer can then think how they can make your paid content resonate best with their audience, enabling it to stand out in the sea of paid sponsorship posts.
---
Awin has a dedicated influencer team which specialises in choosing the right influencers based on your audience, campaign and target metrics. We can help to connect you with this fast-growing base of ethical influencers.
Using Awin to manage your partnerships offers the opportunity to amplify your sustainability efforts, as well as creating new stories to tell that will resonate deeper with your ever-growing ethically-conscious customer base. From working with cashback sites to donate to good causes, appealing to the ethics of your consumers with good-conscience partnerships, connecting with like-minded brands and having a long term approach with ethical influencers; this approach will ultimately help you to stand out from competitors and drive forward your brand with ethically minded consumers.
You can read more about how publishers and advertisers are enabling ethical ecommerce and encouraging customers to shop in ways that support inclusivity, diversity and community good within the Awin Power 100 report.
Published 19/04/22