How to Turn Your Fashion Returns into a Profitable (and Sustainable) Rental Service
By Emily Cotterill, Head of Sustainability, ReBOUND Returns
The fashion retail sector's been coming under fire lately.
Between the changing demands of eco-conscious shoppers, the heavy criticism of 'throwaway fashion' – and the wasteful practices of the industry as a whole – there's a lot of new pressure for retailers to up their game.
And with return rates in the fashion industry among the highest on record, we all have a responsibility to take control of how we handle our unwanted stock.
But luckily, there's a solution – and it's simpler than you might think:
We're living in a world of waste
As online shopping continues to grow – and with retailers making their returns faster and easier – more and more items are going unsold or unwanted.
And sadly, a huge number of those products are going straight to the bin.
Retail giants like Amazon are destroying millions of returned or unsold items every year – products which are often untouched and unused.
The retail sector as a whole throws out 25% of its returns every year – sending more than £5 billion of stock to landfill.
And average consumers like you and me? We're not much better:
More than 50% of online shoppers intentionally order more than they need, knowing that they'll return all the extra goods they don't want.
That all adds up to a whole lot of waste. But there's still hope for a sustainable future:
Companies like ASOS are championing 'zero to landfill' policies, putting an incredible 97% of their returns back on the shelf to be resold.
And online shoppers are changing their attitudes, with 75% of consumers saying that they intend to shop more with retailers who use more sustainable returns and delivery methods.
So what are fashion retailers doing to fight against this waste – to put their unwanted goods to a more sustainable and profitable use?
They're taking those returned clothes and renting them out.
Who wants to rent their clothes, anyway?
The short answer?
Millions of people.
In the UK alone, the market value of the fashion rental sector is expected to hit £2.3 billion by 2029. That's a huge leap forward from an estimate of £400 million in 2019 – a staggering level of growth that reflects the changing perspectives of a new generation of shoppers.
According to data from Fashion United, a whopping 54% of Gen-Z shoppers say that they've rented or would rent their apparel.
And that should come as no surprise:
We've already seen the growing trend of shoppers as they move towards more eco-conscious and affordable ways of getting the products they love. But what no one could have expected was the catalyst effect of the Covid pandemic.
New data from Thredup reveals that the post-pandemic shopper is more value-focused and environmentally aware than before, with 51% of consumers more opposed to eco-waste and 60% more opposed to wasting money when compared to before the pandemic.
The value of unwanted goods is huge. And if more retailers start to rent out those goods, the potential savings could be massive – for both the environment, and your bottom line.
But don't just take our word for it: there are countless companies out there already proving a real demand for fashion rentals:
In the last couple of years alone, we've seen high-profile brands like Selfridges, LK Bennett, and Harrods all diving into the rental scene, as well as the emergence of dedicated fashion rental platforms like Hirestreet, Hurr Collective, and ByRotation.
Across the pond, we're already seeing rental platforms gaining huge amounts of traction, with market pioneers like Rent the Runway hitting a valuation of $1 billion in the US.
The demand is there. The shoppers are ready for it.
But are UK retailers prepared to make the most of it?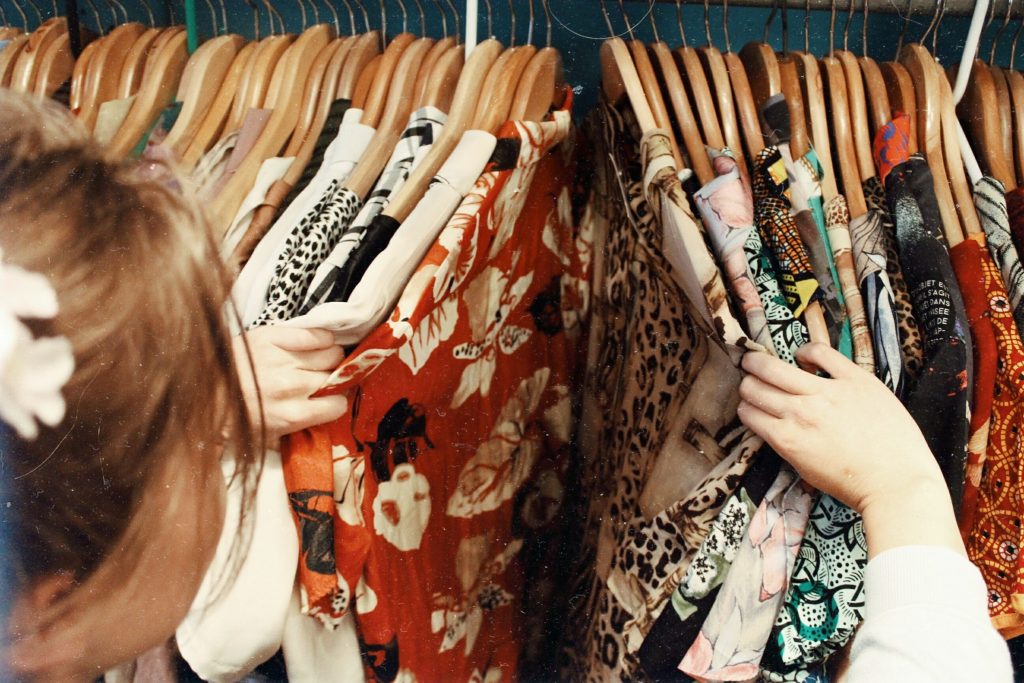 What does fashion rental mean for retail brands?
Since the Covid pandemic began, more and more retailers have been struggling with excess stock.
And at the same time, their customer base has been evolving:
Shoppers want more affordable and sustainable fashion options – and retailers need to find new ways of using the stock they have.
Many retailers try to shift their excess stock by selling it on to 'jobbers': third-party resellers who trade in discount fashion goods that can't be sold elsewhere.
But when you sell your stock to jobbers, you're selling them off at a discount. You don't know where they'll end up (landfill, anyone?) – and in many cases, these low-priced goods are exported to other countries where they can disrupt the local economy.
It's not profitable. It's not always ethical. And in the end, you won't even know if it's sustainable or not.
So what's the solution?
You fix your stock problems and your shoppers' concerns at the same time.
That's the philosophy behind white-label fashion rental company Zoa Rental – a third-party platform that helps fashion retailers to create and manage their own rental services.
"Many retailers suffered from issues relating to excess stock," says Isabella West, Founder and CEO of both Zoa Rental and Hirestreet. "And consumers began asking more questions around the sustainability practices of many of their favourite brands."
"Rental solves these problems for retailers by giving brands a sustainable channel to utilise excess, unsold, or returned stock – helping them to attract new, young, and loyal customers."
It's more sustainable, more ethical, and it gives you the full visibility you need over your products.
And the best part?
It's profitable, too.
Compared to selling your stock to jobbers, fashion rental delivers 20 times more revenue.
You're taking your unwanted stock and giving it new life – putting it to good use where it can create happy customers and make money along the way.
And when an item reaches the end of its rental life (usually about 20 wears), you can use Zoa to list it for sale – delivering even more revenue while extending the life of your products even further.
So if you're a fashion retailer dealing with excess stock, getting into the rental game is a no-brainer – and there's no better time to start.
Ready to be more sustainable – and more profitable?
We're already helping retailers as they start their journey into fashion rentals – and we've partnered with Zoa Rental to help make the transition as smooth and painless as possible.
But if you're just starting out, it can look like a daunting task. So this month, we're hosting a live webinar to help you get started: "Is Rental the Win-win Solution to Retail's Return Problems?".
On September 23 from 1pm to 2pm, we'll be live with guest speaker Isabella West, the Founder and CEO of Hirestreet and Zoa Central, to talk about how fashion rental fits into the reverse supply chain – and exactly how your brand can launch a successful rental solution.
So if you're ready to learn, we're ready to share – register for the free webinar now.