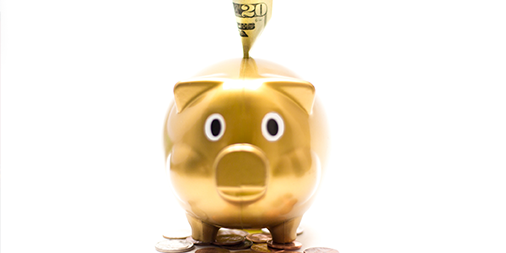 2020 has been a tricky year for all businesses, but none more so than retailers. Those based on the high street were forced to close down operations for three months, while those who operate primarily online experienced an almost insatiable surge in demand as consumers were stuck inside. Either way, physical, eCommerce and multi-channel retailers have had to drastically change their working practices in order to keep employees and customers safe and healthy, whilst trying to make the best of an economically challenging year. According to the Centre of Retail Research, 4,206 stores have been forced to close their doors this year, and more stores and staff are currently at risk than at the height of the 2008 financial crisis. 
Fortunately, circumstances could change for retailers as the golden quarter approaches. Black Friday, Cyber Monday, Christmas and the Boxing Day Sales are huge money-spinners for all retail sectors, and online Black Friday sales are expected to be up 14% on last year. However, expected and actual are very different things. Much like other events, Amazon Prime Day was delayed from July to October – placing it closer to Black Friday than ever before. Could this have an impact on golden quarter sales, with consumers predicted to start their Christmas shopping early in fear of further restrictions being put into place?
An uncertain quarter ahead
Contrary to the relief of a surge in online figures, offline sales are predicted to fall by 12%. What's more, there are a number of other factors contributing towards what has already been a difficult year – notably the increased strain of an unavoidable shift in preference to online shopping will have on retailers and their supply chain and logistics partners. Not only are distributors, warehouse operators and suppliers having to cope with this surge, but they're having to do so with new regulations that restrict the number of employees able to work at once due to social distancing. In order to keep customers happy and ensure they return, retailers need to handle this delicate balance while maintaining promises relating to delivery dates and times.
This challenge is especially prevalent to grocery retailers, which experienced a phenomenal 92% year-on-year surge in online sales in July, accounting for 13% of all UK grocery sales, up from 7.4% in March. Thanks to its convenience, the online grocery trend is set to continue with more than three quarters of consumers now ordering some of their regular groceries online and 40% reporting that they will continue to shop online with grocers more than they did before the COVID-19 outbreak. For supermarkets, this means they're likely to face a very different Christmas period than ever before.
Consumer confidence has also taken a hit over the last six months, which could affect spend. Not only has there been a spike in redundancies but there is uncertainty surrounding what the country will look like by the time Christmas rolls around – will some physical shops still be allowed to open? This is reflected in the recent backlash against Ocado, whose online Christmas delivery slots were booked up almost instantly, causing many shoppers to miss out. With consumers realising they're likely to struggle with Christmas delivery, the risk of additional lockdown measures looming and the ever-present fear of being told to self-isolate, grocery retailers should be wary of a renewed bout of panic buying and stockpiling from anxious shoppers.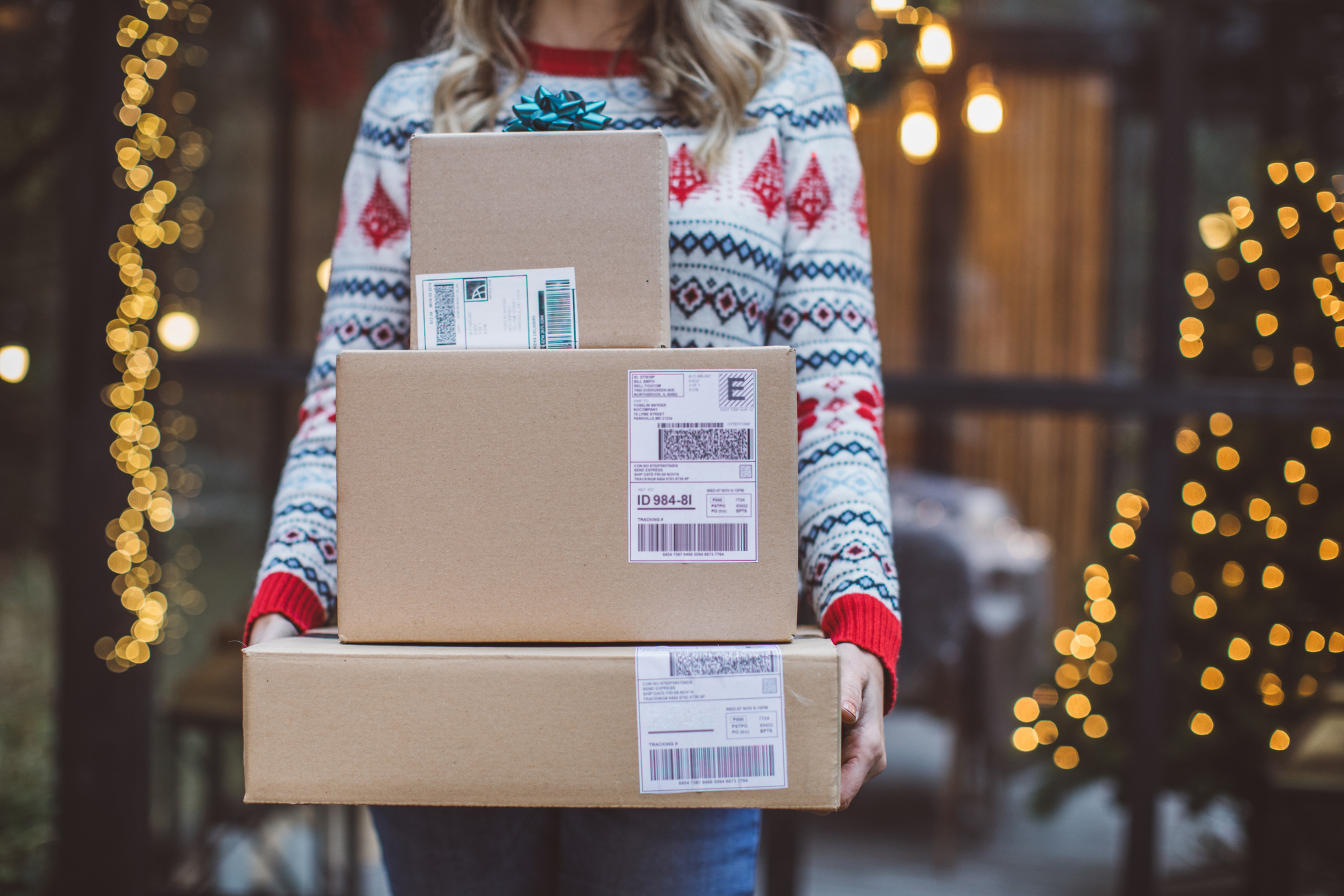 Technological investment to maintain consumer satisfaction
In order to make the golden quarter a success this year, retailers need to invest in technology to supplement their employees, boost productivity and maintain consumer satisfaction. Traditionally physical retailers, such as those in the grocery sector, prioritise investment into their brick-and-mortar stores – but this will no longer cut it. Even those with a multi-channel offering must reassess whether their eCommerce and online fulfilment processes are as seamless as they can be. Retailers should look to implement an end-to-end initiative that covers everything from the eCommerce experience and warehouse practices to order fulfilment and how their physical and digital offerings collaborate.
The need for unparalleled consumer experience has skyrocketed over recent years, with only the best being enough to keep customers coming back time and time again. Personalisation and choice are the key to achieving this – from ensuring customers are recommended products that might suit their needs based on previous orders, to being offered more variety when it comes to delivery. With many people now working from home, retailers can begin to offer more flexible delivery slots for a smaller fee, such as any time between 9am and 9pm, to attract those trying to save their pennies and place themselves apart from the competition. Many websites were unable to cope with the online demand they faced at the beginning of lockdown in March, so ensuring an adequate virtual queueing system is available to keep customers engaged and on the site is crucial too. This is even more important within grocery, where vulnerable or elderly shoppers should be prioritised over others. By mining the necessary data, grocers will be able to bump these groups up the queue to ensure their needs are met.
When it comes to warehouse best practice and order fulfilment, leveraging a connected order management system (OMS) is key. An OMS can take strides towards enhancing warehouse productivity and ensuring customers remain satisfied with the service they receive. This technology can assist pickers by ensuring errors are flagged immediately and that no items are missed from an order. This will not only speed up picking times and get orders out of the door faster, but will reduce the number of returns – and associated costs of re-shipping – caused by inaccurate goods being sent out. Returns are a bigger headache than ever for retailers, as they come with a mandatory quarantine period only after which they can be integrated back into the warehouse.
With a truly end-to-end platform to facilitate eCommerce and fulfilment, multi-channel retailers will be able to take advantage of a closer integration between their online and bricks-and-mortar offerings to better serve customers. Within the grocery sector, a connected OMS can enable retailers to achieve quick delivery to customers from local stores, and it allows shoppers to receive the items they want even if they're out of stock in the warehouse. This is already being done by the likes of the Co-op to meet their new strategy of fulfil from store and last mile delivery. The OMS is key here as it will enable staff to keep track of stock levels across the retailer's entire estate and leverage it to fulfil orders when customers would previously have been told that their item is out of stock, causing them to look elsewhere.
The golden quarter could make or break retail this year, with uncertainty rife, but consumers' willingness to shop online increasing. In order to attract shoppers with the best experience and ensure their needs are met, retailers must invest in integrated eCommerce and warehouse technology. With these tools in place, they can ensure customers spend with them and don't look elsewhere.
Naveo Commerce offers a unique end-to-end eCommerce, OMS and fulfilment technology platform for SMB and enterprise retailers across all vertical markets. It formed in September 2020 following the merger of operations between Digital Goodie and Maginus, unifying cloud-based Headless Commerce expertise, OMS and fulfilment solutions to establish one of the only companies globally to be able to offer entire end-to-end commerce support to retailers. Naveo Commerce operates internationally and is already working with major retailers in the UK, Nordics, Central and Eastern Europe, including the S-Group and the Co-op.
Published 16/12/2020