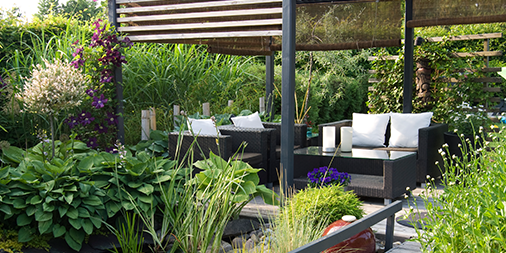 By Ben Sillitoe
I got out in the garden this week, planted some grass seed, dug up the beds, and spruced things up a bit. Even got the mower out as well as trimming the hedges – it was all very satisfying after the lockdown winter of discontent.
I'm certainly no Monty Don, so if I'm out pruning you can assume the 51% of British adults who told Kantar Media in 2020 that they get a good deal of pleasure from their gardens were probably doing something similar to me.
And that spells boom time for the home and garden retail sector, right? As the daffodils surface and birds raise their singing volume, it's their time of year to shine.
As Alex Marsh, head of Klarna UK, a buy now, pay later (BNPL) solutions provider, says: "As lockdown lifts and the retail industry opens up – at a key time of year for the home and garden category – retailers are likely to see a boom in business."
Well, that is very true except the whole of 2020 was an absolute blast for the sector as consumers spent so much time at home. IMRG figures have online garden retail sales up 226% for the full year – it was up 100% year in year in December alone – while home & garden online sales combined jumped by 74% compared to 2019.
So, where does the category go from here? How does it build on that momentum, can it maintain this strong performance, and what are the things it needs to consider and look out for in the months ahead?
Why does your garden grow?
Greater levels of working from where one lives, restrictions on travel, and – in some cases – lengthy indoor confinement to reduce chances of contracting Covid-19 are some of the reasons why people's attention turned to gardening and home-making last year. Not to mention the mental health benefits of such projects.
Established DIYers and gardeners were always going to direct some of their spend towards retailers selling goods that support their hobbies, but a whole new market emerged too.
Thierry Garnier, CEO of B&Q and Screwfix parent Kingfisher, said in March: "The Covid crisis has established new longer-term trends that are clearly supportive for our industry – including more working from home, the renewed importance of the home as a 'hub', and the development of a new generation of DIYers – and we expect these to endure."
Indeed, the "supportive" trends he referenced were beneficial industry wide.
Paul Durkin, managing director for digital & e-fulfilment at Wincanton, a logistics company, says: "We have fallen in love with our homes and gardens during this period and this will not fundamentally change when we start going back to the office.
"In DIY, where our customers include B&Q, Wickes and Homebase, trading has been at peak levels for the last nine months and, as we come into the traditional peak, we continue to see strong levels of demand from our clients."
For Andy Harding, UK managing director at BNPL company Openpay, the "road to freedom", as prime minister Boris Johnson has described the staged lifting of lockdown measures in the coming weeks, will be good for home and garden retail.
"For garden retailers, I think we'll see people go bigger than ever this spring and summer," Harding comments.
"While I expect physical stockists which reopen to do well as consumers will want to see purchases in person – I think you'll see huge outlays online. Consumers will deservedly treat themselves to furniture to host friends and family."
Emily Hakner, associate director of product at Ask BOSCO, a digital marketing intelligence company, agrees, saying the outlook for the sector is strong.
"Even before the lockdown, redesigning your own home and garden has become popular culture and will stay in demand due to home and garden TV programmes such as Amazing Spaces, Your Garden Made Perfect and The Great Interior Design Challenge," she explains.
Offering additional insight, Hakner says the BOSCO Index found DIY stores B&Q and Screwfix, and garden centre operators Garden Centre Online and Blue Diamond, performed particularly well based on their respective organic and paid online media investment.
Alecxa Julia Cristobal at digital payments provider AsiaPay predicts even if people return to the office in their swathes in the coming months, "the growing garden scene" is set to stay in place, describing home and garden retail in the pandemic as "vibrant".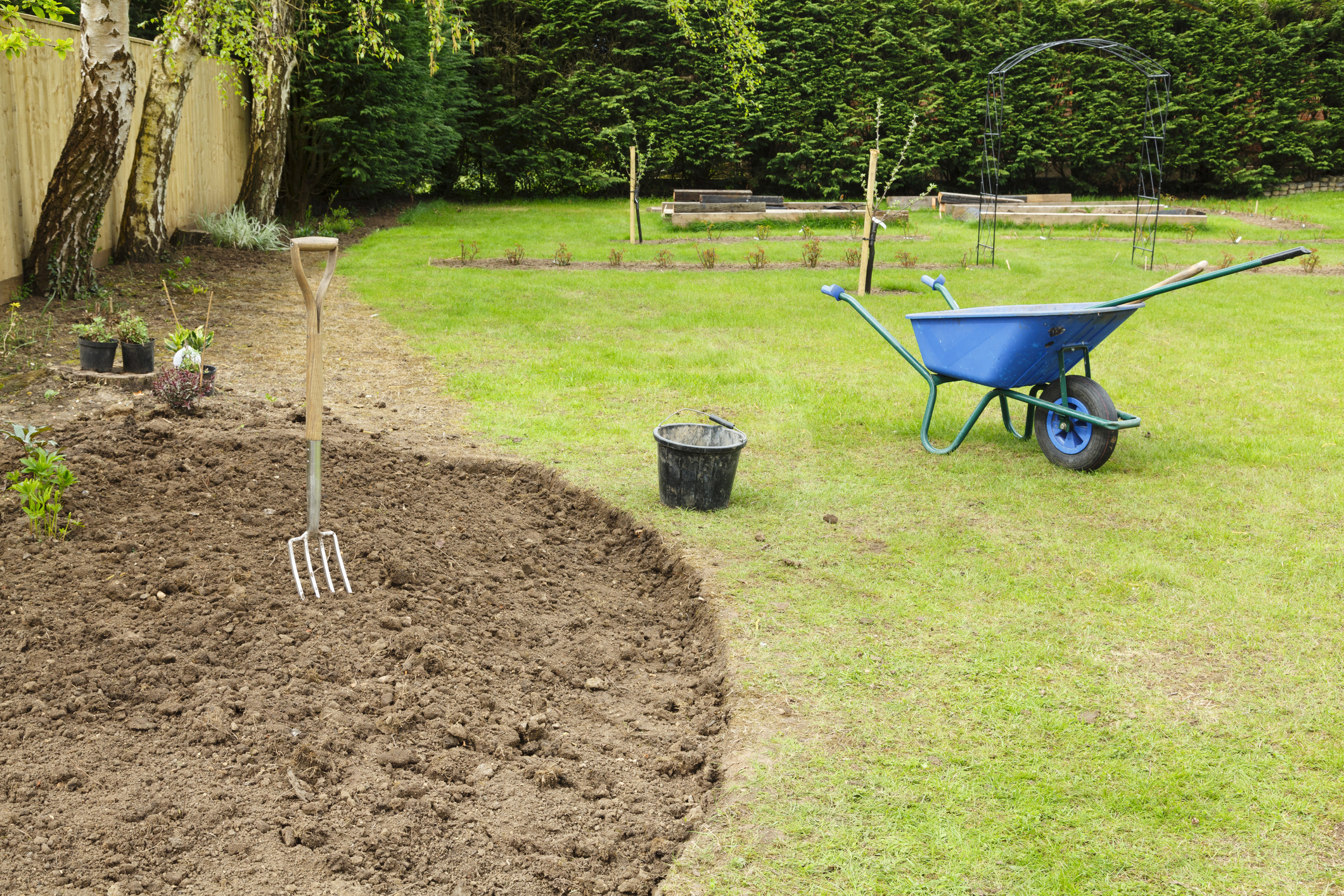 Building blocks to continued success
IMRG solution provider members have plenty of advice for retailers in the home and garden space, in terms of maintaining their recent success.
Sean Sherwin-Smith, general manager for post purchase at HelloDone, a conversational commerce technology company notes: "Making it easier than ever for customers to take delivery of large and bulky items at a time that suits them will be a great advantage – especially as people will begin to work around office hours and schedules again."
Creating the wow factor so that friends and family share their shopping experiences is crucial too, with data from referral marketing platform Mention Me showing consumers are currently recommending brands in the home and garden sector 228% more than this time last year. In late April 2020, referrals were apparently up by 333%.
Abi Wendt, director of client at Mention Me, says: "A year of staying in has given consumers plenty of time to improve their homes and tell others about the brands helping them to do it.
"Online orders and referrals for home and garden brands quickly picked up in lockdown 1.0, and have remained high since."
A tactic used by this sector in the initial lockdown one year ago was to close stores and use them as click & collect hubs for their online business, before reopening shops when a more established plan of action had been coordinated. Some of those processes are being formalised to become part of retailers' armouries in the long term.
Joe Farrell, vice president & managing director of European operations at PFS, an eCommerce solutions provider, says: "For eCommerce retailers and brands who want to keep up the momentum from 2020, considering tools such as pop-up distribution centres to spread inventory to avoid delays or employing store fulfilment models, i.e. buy online, pick-up in-store and curbside pick-up solutions, can be a great way to maintain the pace."
The shift in consumer demographic presents huge opportunity, according to Rory O'Connor, founder & CEO of Scurri, a delivery management software provider. There is a chance for retailers to establish a "year-round" customer base by stretching their appeal.
"It will be key for home and garden retail businesses to target these people who may not have taken an interest in these industries throughout the previous year," O'Connor argues.
"Growing the customer base will help lead to consistency throughout the year for sales in the industry. Not only are these industries targeting new customers, but existing customers will still avail of their services, just not as frequently."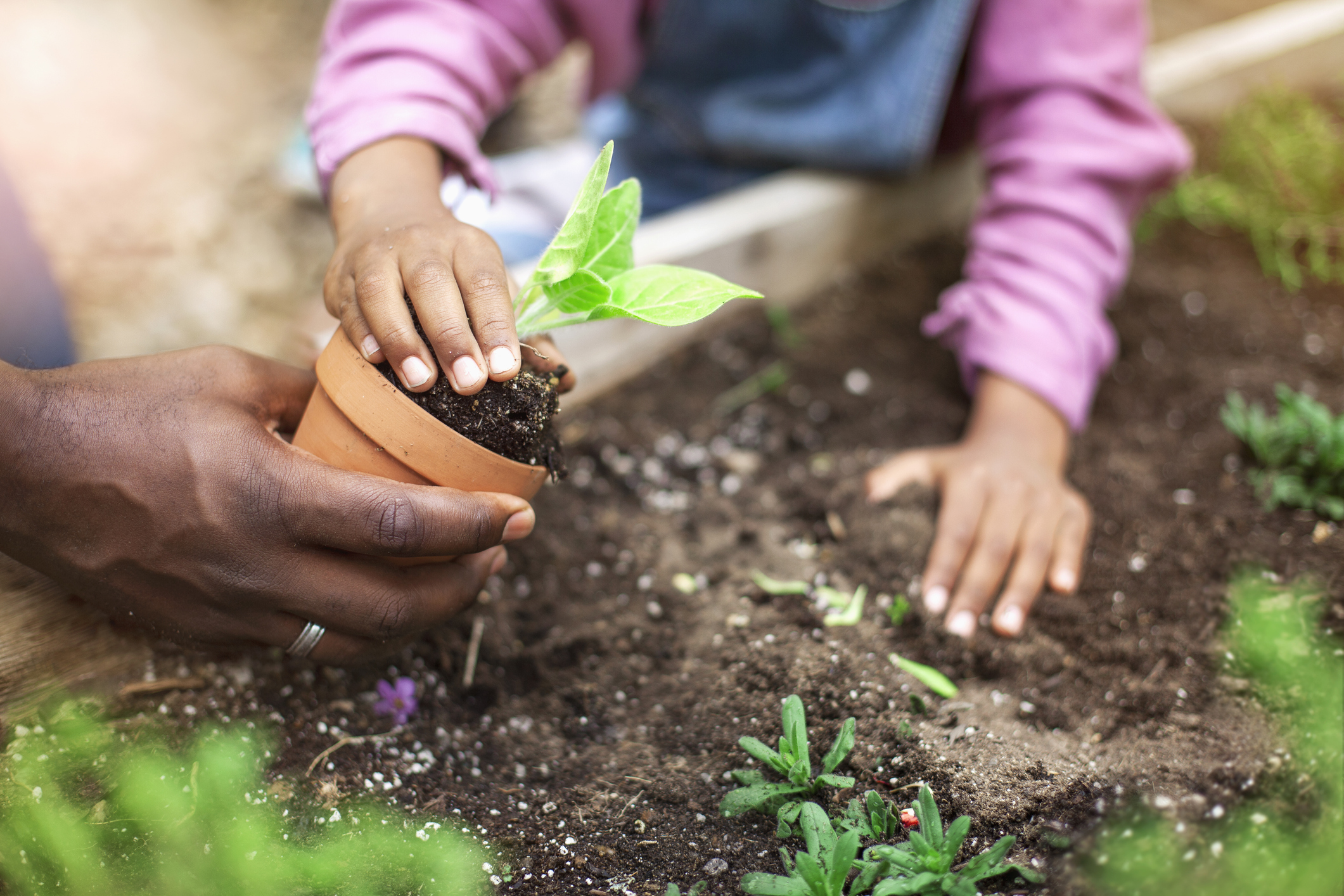 Mighty oaks from good data analysis grow
While the lion's share of home and garden shopping has traditionally been conducted in stores, this year-long hiatus where online shopping has multiplied beyond all predictions – despite some shops remaining open in the pandemic – gives retailers valuable data.
James Brooke, founder & CEO of content management platform provider Amplience, says: "An influx of online traffic has given them the chance to really grow relationships with their customers and capture the data needed to drive personalised and relevant content and customer experiences.
"How they harness this data and nurture meaningful relationships going forward will separate the winners in the category."
Payal Hindocha, retail analyst at Emarsys, a marketing software business, says retaining relevance even when offices start asking staff to return, society reopens and people spend less time at home relies on providing personalised experiences.
"Homeware brands need to be able to tap into their customer data to understand what kinds of people they are selling to," she comments.
"If a customer buys a lawnmower, for example, the retailer can deduce they have a garden and can upsell personalised promotions on other garden-ware to that particular customer. This kind of personalisation traditionally has been out of reach for homeware and garden-ware retailers because most sales used to happen in store, where upselling after the sale would've been impossible."
Summary
As ever, retailers need to fine tune their thinking to consider shopping behaviour across all the channels and most importantly understand how individual consumers use stores, websites, and social media to engage with their brand.
As we've discussed, home and garden retailers have suddenly had a greater opportunity, through an upturn in ecommerce traffic, to gain sought-after visibility of customer behaviour. That information must be used to shape post pandemic customer service.
Stephanie Stanton, UK & Ireland marketing manager at OSF Digital, a digital transformation specialist, says: "While homeware retailers have relied heavily on physical showrooms, 2020 proved the need to invest significantly in digital channels.
"Stores will continue to be central to the industry; however, brands need a greater alignment to a long-term digital strategy."
Anyway, I'm off to see how that lawn of mine is coming along. Last time I checked, the birds were thieving the seeds – might have to go and purchase some more.
By Ben Sillitoe
Published 26/03/2021