Embedding new sustainability practices and initiatives into businesses can be a challenging task – particularly in today's economic climate.  
While there are many things a business could change to be more sustainable, those projects have to be balanced with the financial realities of, in some cases, meeting shareholder expectations and, in other cases, remaining solvent, which is becoming increasingly difficult.  
Indeed, a survey from PwC found that while global investors placed ESG-related outcomes among their top five priorities for business to deliver on, 81% said they'd only accept a one percentage point or smaller reduction in returns to advance ESG objectives.  
Meanwhile, in August 2023, 2308 company insolvencies were registered, 19% more than in August 2022, while discretionary spending has fallen, with more than half of UK consumers cutting back on non-essentials.  
The increasing expectations of customers 
Today's consumers are increasingly demanding when it comes to the ESG credentials of businesses they buy from and use the services of – and it's something that organisations that want to be around tomorrow simply cannot ignore.  
Research has found that 67% of millennials (born 1983-1994) and Gen X (1964-1982) prefer to buy from sustainable brands when they are able to. Fifty-five per cent of Gen Zs and 45% of Baby Boomers feel likewise.  
A study also found that 89% of people believe companies and brands should do a lot more to reduce their carbon impact, and 88% believe sustainability should be a standard business practice. Similarly, 88% believe companies and brands have a responsibility to take care of the planet and its people, and 86% agree that it's good for brands to use their money and power to raise awareness of important issues.  
Of course, it's essential for companies to balance the desire to implement more sustainable practices with the need to offer a quality product or service at a reasonable price – compromising one in favour of the other isn't a path to explore.  
The wider implications of strong green credentials
As well as becoming a more attractive proposition for customers, having a strong focus on the impact a business is having on the environment and wider world has additional benefits, too.  
For example, 56% of employees are more likely to stay with a company that has a strong sustainability record, while 89% of companies that have a strong environmental record outperform the market.  
Having a sustainability story to tell about your products, meanwhile, enables you to sell at a higher price point, with premiums ranging from anywhere between 8% and 136% – which can offset some of the cost of investing in sustainable supply chains.
The importance of online experience
ESG creds are only one part of the story when it comes to attracting and retaining customers, however – and if the product or service you offer isn't up to scratch, your brand doesn't resonate, and the customer experience you deliver isn't first-class, then it simply doesn't matter how good your sustainability practices are.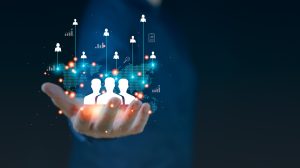 Of course, getting your product or service right is affected by a huge number of variables, as is creating a brand that resonates, although there's excellent advice online about how to create and test these aspects of your business to ensure you're aligned with your target audience.
Creating an exceptional online experience, however, is a must for any business that operates online.  
Today, the vast, vast majority of us know what 'excellent' looks like online. We all use big-brand websites, we've all bought products from Amazon, we've all used Google – and that sets our standard expectation.  
We know what's possible online, and we have little tolerance for anything that doesn't meet those expectations. 
A survey of 4,000 adults in the UK and US showed that one in six online shoppers would abandon a purchase because of a single bad experience, while 53% left a brand after a single bad experience. 
If consumers come across a site with a bad user experience, 88% are less likely to return, while 53% of mobile users abandon their visit if the site takes more than three seconds to load – illustrating that the user experience on offer not only has to be good, but fast, too.  
And that's understandable. With so many websites at our fingertips, it's little surprise we have very low tolerance levels. We know how things can work online. We expect things to work online. Any roadblock, hurdles or friction points, and our chances of departure are raised significantly.  
Creating better online experiences – and providing an ESG boost, too
That intersection between cost-efficiency, sustainability, customer experience and brand enhancement is the holy grail for businesses operating online.  
And, while there are plenty of initiatives that will require a sizeable investment, there are others that won't.  
There are a number of tools, for example, that will enable customers to quickly and easily sail through checkout processes, while capturing accurate and validated information for businesses. 
Implementing tools such as address validation is one example which can help to reduce those friction points during checkout but will ensure your brand's collecting valid data.  
Another – fairly major – tick in the box for address validation software, however, comes with a significant ESG benefit, too.  
Research has found that more than 5% of deliveries in the UK fail, and on average, the cost of each failed delivery is £14.33.  
That's a significant number for any business, and the cost soon stacks up. 
But that cost isn't just monetary. In addition to your brand reputation being affected and products being lost, damaged or stolen, there's also a sustainability cost to consider.  
With inaccurate address data, delivery routes take more time to complete, while failed deliveries require second – and sometimes – third attempts, increasing time spent on the road, miles travelled, and – of course – emissions.
With address validation, businesses can not only create a better, faster and more intuitive customer experience online and reduce costs by eliminating failed deliveries, but they can also have a positive environmental impact, creating a compelling sustainability story to share with stakeholders, staff and customers alike. 
In an environment in which there's a major onus on brands to take the lead on sustainability, that is a considerable win.
Published 25/10/2023