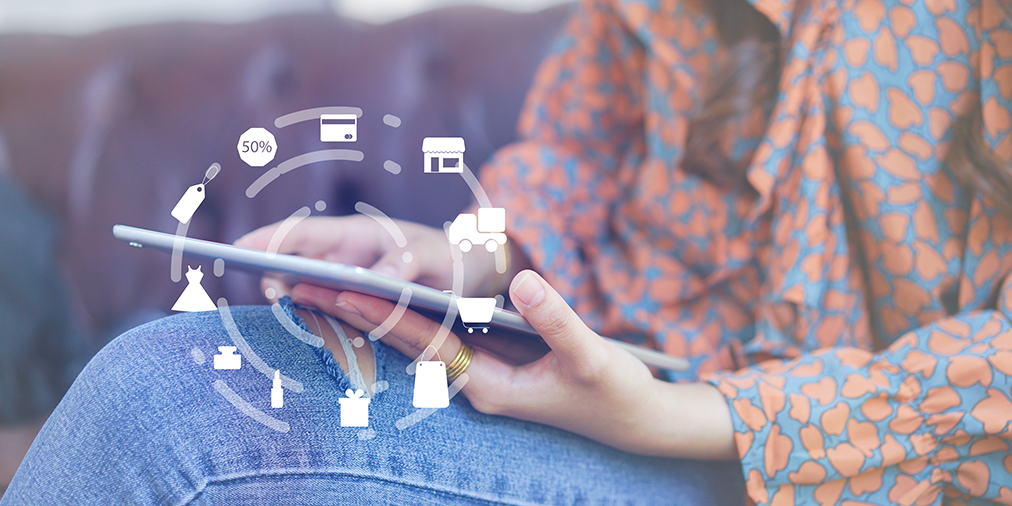 By Lee Metters, Retail Client Partner, Awin
Despite non-essential stores being closed for months on end and footfall to our high-streets dropping to an all-time low, last year saw multichannel retailers outperform their online only counterparts for the first time since 2017.
At Awin, where we work with both pureplay and multichannel retail clients, we saw general retail performance up over 100% as retailers utilised affiliate marketing to help shore up losses from store closures.
The pandemic has expedited retailers' urgency to embrace new technologies with 57% of retailers claiming they had 'unusual freedom' to innovate their marketing strategies and approaches to customer acquisition in 2020. We're finding brands are generally more receptive to experimenting with new publisher models and not just in a linear way, but across all platforms and routes to market.
There is an additional opportunity as well to market not just to seasoned online shoppers who are spending more online, but to those ecommerce consumers who took the leap in buying online for the first time in 2020. Last April, the first month of UK lockdown, Awin reported that 36% of all online transactions were being driven by new customers, up a third on the same period in 2019.
With the reopening of non-essential stores, now is the time for retailers to devise a marketing strategy with omnichannel growth at the core. The pandemic will speed up a transition to a fully cashless society, offering brands the opportunity to fully understand customer journeys if they can demonstrate a clear value exchange for their digitally captured data. Research also shows that omnichannel customers have a 30% higher lifetime value than single channel customers, much needed revenue as well as the incentive for brands to 'join-up' their platforms.
So, what next?
Activating instore customer rewards with card-linked technology
Cashback and loyalty offerings, or more broadly, customer rewards, have always been a fundamental part of any digital marketing mix. Shoppers have become accustomed to the idea of gaining an incentive reward when considering their purchase decision online. And now, through card-link technology providers, this vital customer reward incentive can be tracked and rewarded instore.
Through card-linked technology, retailers are given a direct link to customer audiences that have pre-registered their payment card with an online third-party partner, like TopCashback. Not only does this alleviate the need for the retailer to fulfill the reward incentive themselves, but it also exposes them to potentially untouched customer segments that they might not have otherwise reached.
We partnered card-linking technology provider Fidel with one of the UK's leading grocery retailers to drive 4% growth in the number of in-store sales when compared with the previous week. In-store customers also increased their basket spend by 23%, a result of the cashback reward, triggered with a minimum threshold basket spend.
Beyond new audiences and increased customer spend, the added benefit of card-linked technology is a seamless user experience at the point of sale. Because the customer has already pre-registered their payment card, they aren't required to issue a coupon or membership card to secure their in-store reward incentive. This also means that the opportunity can be launched at scale. An API integration bypasses the need for complex technical integrations and onerous in-store staff training.
Card-linked technology enables the real-time tracking of in-store customer rewards. Retailers can quickly adapt their marketing techniques to changing micro trends, allowing for specific and valuable omnichannel action through personalised payment rewards.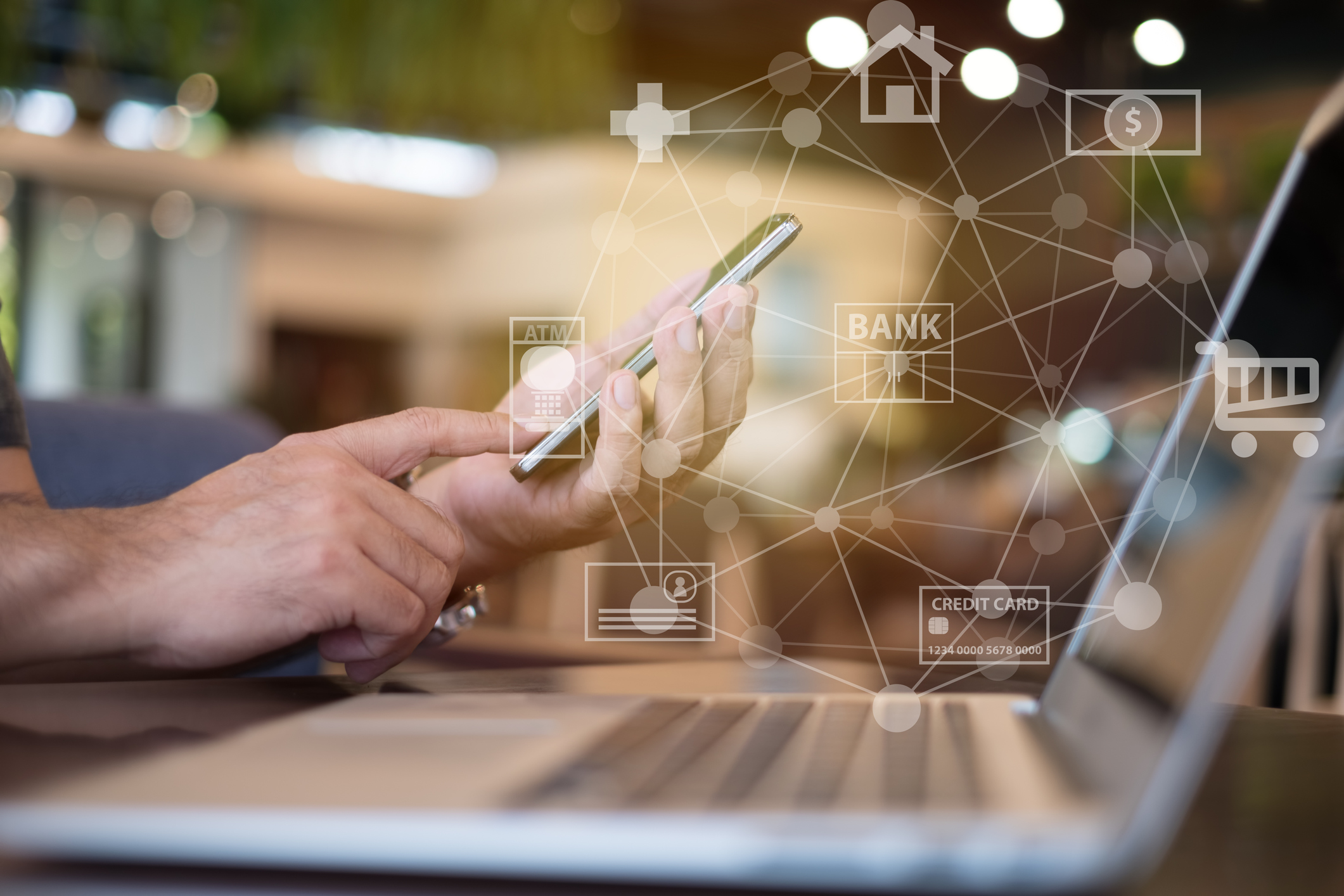 Dynamically target customers using geo-location technology
Retailers have long been targeting customers online, but one area less explored is how it encourages in-store conversion. Google has made some progress. Their beacon technology is able to transmit a signal which can then be used to link Google Ad placements to in-store purchases.
Taking that one step further, through the use of geo-location technology, retailers can dynamically target customers based on their location and previous purchase behaviour. By using geo-fences and beacon technology, retailers are able to send customers a real-time push notification when they move near a specific geographic area.
A recent example saw us collaborate with Dorothy Perkins and The Groupon Reach Network to drive online engagement and in-store conversion. Customers were targeted with push notification discounts based on their location, including those who were in competitor stores. Sales online trebled, while doubling in-store.
Beyond the benefit of increased online and in-store sales, a geo-location campaign will support retailers in reaching their target audience in the right place with the right marketing messaging. Campaigns can be highly personalised to develop an omnichannel marketing strategy that links online engagement with in-store conversion.
Fulfilling the potential of omnichannel with multi-touch attribution
One of the biggest challenges any retailer faces it how to apportion credit when pursuing a multi-channel marketing campaign. For years, retailers have struggled with the fact that their online and offline sales reporting and marketing plans have tended to be siloed. But with brick and mortar stores closed for much of last year, retailers now have an opportunity to blend their online and offline touchpoints in a single, omnichannel, user experience.
In order to fulfill the potential of omnichannel attribution, retailers will need access to data which informs a holistic approach to strategic thinking. By using multi-touch attribution, we were able to better recognise their most valuable marketing efforts for Ted Baker. By demonstrating the effectiveness of individual placements, performance increased by up to 445%.
Accessing honest, transparent and attributed data will be essential as retailers reconsider their marketing strategies post-lockdown. For many retailers, digital marketing will take a greater share of media spend in a post-pandemic world. But in doing so, this will place an increased focus on the effectiveness and value of each individual investment opportunity.
Why you should act now
The pandemic has, without doubt, accelerated the change in consumer purchasing habits towards greater adoption of ecommerce. But as lockdown restrictions ease and non-essential stores begin to open, retailers will be faced with the added pressures of driving in-store footfall. By harnessing the power of digital technology, retailers have an exciting opportunity to drive omnichannel growth.
Card-linked technologies to drive footfall and increase in-store spend in an increasingly cashless society are piquing retail interest in a way we've not seen before. Also, consider geo-location targeting to capture customers within the proximity of your store. And better understand the value of your marketing spend with multi-touch attribution. The high-street isn't dead. It's just changing beyond how we once knew it.
If you want to read more about how Awin is driving performance online, through a variety of partners, check out our Awin Report 2021.
By Lee Metters, Retail Client Partner, Awin
Published 17/05/21