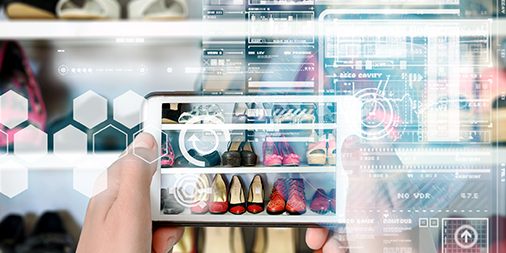 By Ben Sillitoe
"People don't get it," explains Karinna Nobbs, a fashion educator and digital strategist.
"If you type "digital fashion" into Google, you get so many different incarnations – it is not super easy to realise what it is."
Nobbs was talking to me around a year ago at a pop-up store she created in east London's Shoreditch, where she aimed to raise awareness of her definition of digital fashion and get consumers and retailers thinking in a more innovative and environmentally-friendly manner.
The 'Hot:Second' concept she developed gave visitors a chance to virtually try on a range of daring and colourful outfits to illustrate the power of selling and wearing virtual clothing. It's a case of fast fashion but without the throw-away items, or it's wardrobe building for one's digital self.
Some 12 months on, the concept of digital fashion is still somewhat novel, but Nobbs and others like her are shouting about its potential and its definition is much clearer.
With social media usage and gaming maintaining their popularity in what is clearly an increasingly online society, digital fashion offers an opportunity to neatly dress a digital gaming avatar, or show-off an otherwise unaffordable outfit to your Facebook friends, for example. And because of that, there is a commercial opportunity for brands.
It may seem a wild concept for some demographics, but there are companies in the sector which see this as a real gamechanger. They believe shoppers will be asking retailers, "does this dress come in digital?" in the not-too-distant future.
Their confidence is backed up by several examples of digital fashion products selling for tens of thousands of pounds on blockchain-supported platforms. It's a niche market, right now, but there are plenty of trends which suggest it will grow more mainstream.
Let's break it down a bit to try and get our heads around it, shall we?
Engaging with the right demographic
Consumers can already purchase 'skins' for video games such as Fortnite, while digitally-minded fashion retailers such as Yoox Net-a-Porter have developed augmented reality (AR) technology enabling shoppers to see what a product looks like on prior to purchase.
In August, Ralph Lauren announced a partnership that enables people to acquire branded apparel for use on social media platform Snapchat's personalised emoji service, Bitmoji.
Snapchat users can shop on behalf of their virtual avatar in a Ralph Lauren-branded store, all within the Snap ecosystem. It allows them to dress their virtual self in Ralph Lauren items, and combine it with other non-branded garments.
The concept of digital fashion is the wider commercialisation of this type of technology. It is giving people the opportunity to buy virtual SKUs, if you like, for use online and in gaming circles – perhaps those familiar with the writing of Ernest Cline would call such items their 'Ready Player One' outfits.
Rob Delijani, senior director of growth strategy at Wunderkind, a software company helping identify their customers online, says: "This trend is certainly very new, and it appears they may still have a while to go before it looks 100% realistic and not digitally altered.
"But they are hitting on an important trend for many millennials and Gen Z kids today in that they feel a much larger pressure to constantly update and innovate their online presence across platforms like Instagram and TikTok."
He adds that companies involved in digital fashion "are engaging with a demographic of people who will soon have significant purchasing power on the platforms they use most".
"It may be too early to get excited about this trend, but as people continue to look for ways to keep their social profiles fresh during a global pandemic it might not be a bad thing to test."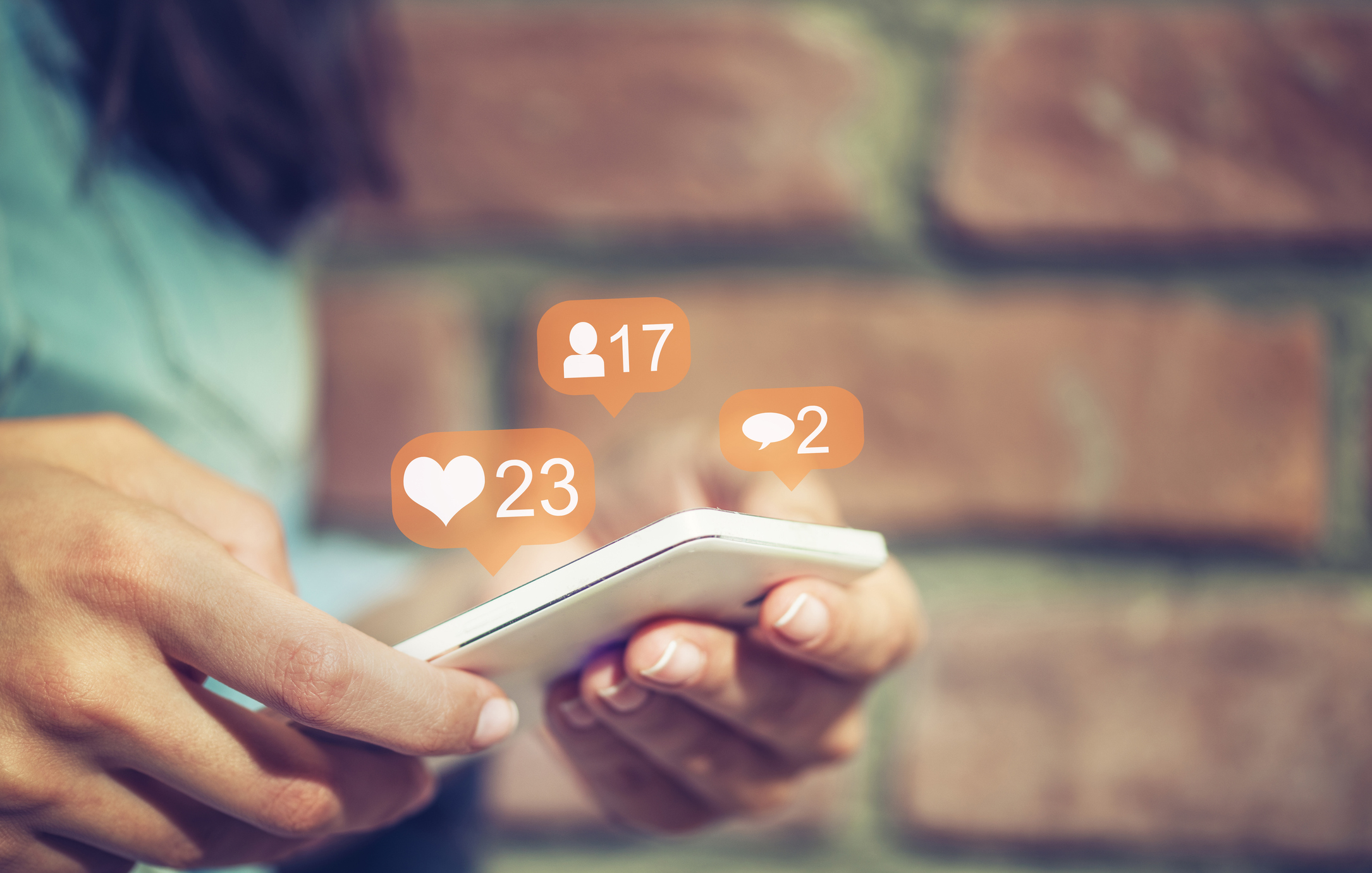 Operational use
Tommy Hilfiger and Levi's are among the retailers using digital sampling and digital assets in the garment design process to more easily share ideas globally, avoid costly meetings involving superfluous staff travel, and speed up a new design's time to market.
Tommy Hilfiger said in 2019 that 3D design technology was being incorporated into the apparel teams based at its Amsterdam headquarters, and the target is for all its spring 2022 collections to be fully designed using this new technology.
Lots of these moves have been made with environmental welfare in mind, as they reduce the number of physical materials entering the design process. This backdrop may be key to digital fashion's continuing emergence in consumer circles.
Nobbs' Hot:Second certainly focused on that. To bring the concept to life she partnered with Love Not Landfill and encouraged visitors to bring in unwanted clothes in return for a free digital fashion photo shoot – the idea being that unwanted physical clothes were responsibly disposed and replaced by a virtual item that could never enter landfill.
With the idea of 'Green Friday' emerging during Cyber Weekend, as several high-profile brands opted to showcase their eco credentials or plant a tree in return for a sale, there is certainly evidence retailers are seeking more nature-friendly ways of doing things.
As Alecxa Julia Cristobal of digital payments provider AsiaPay, notes: "Producing digital-only items also implies a timely approach since it moves along with sustainability and environment-friendly advocacy that is relevant in our current situation."
Wider trends
So aside from the 'eco-friendly' aspect why might digital fashion continue to gain traction?
Sarah Murphy, head of marketing & communications at Scurri, a delivery management software provider, says: "More retailers than ever have turned to virtual experiences to keep shoppers engaged over the crucial festive trading season in place of bricks and mortar shops that are either closed or at limited capacity due to social distancing.
"The brands that are innovating in this area will reap the rewards as shoppers increasingly seek personal and unique experiences. Embracing and developing technology that facilitates new types of online purchasing will put retailers ahead of the game."
Murphy references cosmetics brand L'Oréal Paris as a good example of a company already pushing the envelope in such a manner. The business recently launched its first line of virtual makeup products, helping create looks that can only be worn online.
"This is truly embracing our new digital lifestyles and onscreen lives," she adds.
Joe Farrell, vice president of international operations at PFS, an eCommerce solutions provider, notes: "Keeping an eye on the newest augmented and virtual reality apps to respond to customer needs is vital in the times we find ourselves in.
"Staying one step ahead by incorporating gaming elements such as showing what an article of clothing will look like on your figure, or how an item of furniture can fit in the home, can replace the need for physical engagement with products in-store – something that will become increasingly important as we move into a new normal after Covid-19."
And Naomi Botting, UK/Nordics communications project manager at Lengow, an eCommerce feed management solution provider, adds: "When it comes to AR, we tend to think of video games and the immersive experience for players, however, the technology is making its way into retail and eCommerce, where it promises to reinvent the shopping experience.
"Brands and retailers are always looking for new ways to stand out from the crowd and respond to changing consumer demand. AR opens new perspectives for customer loyalty."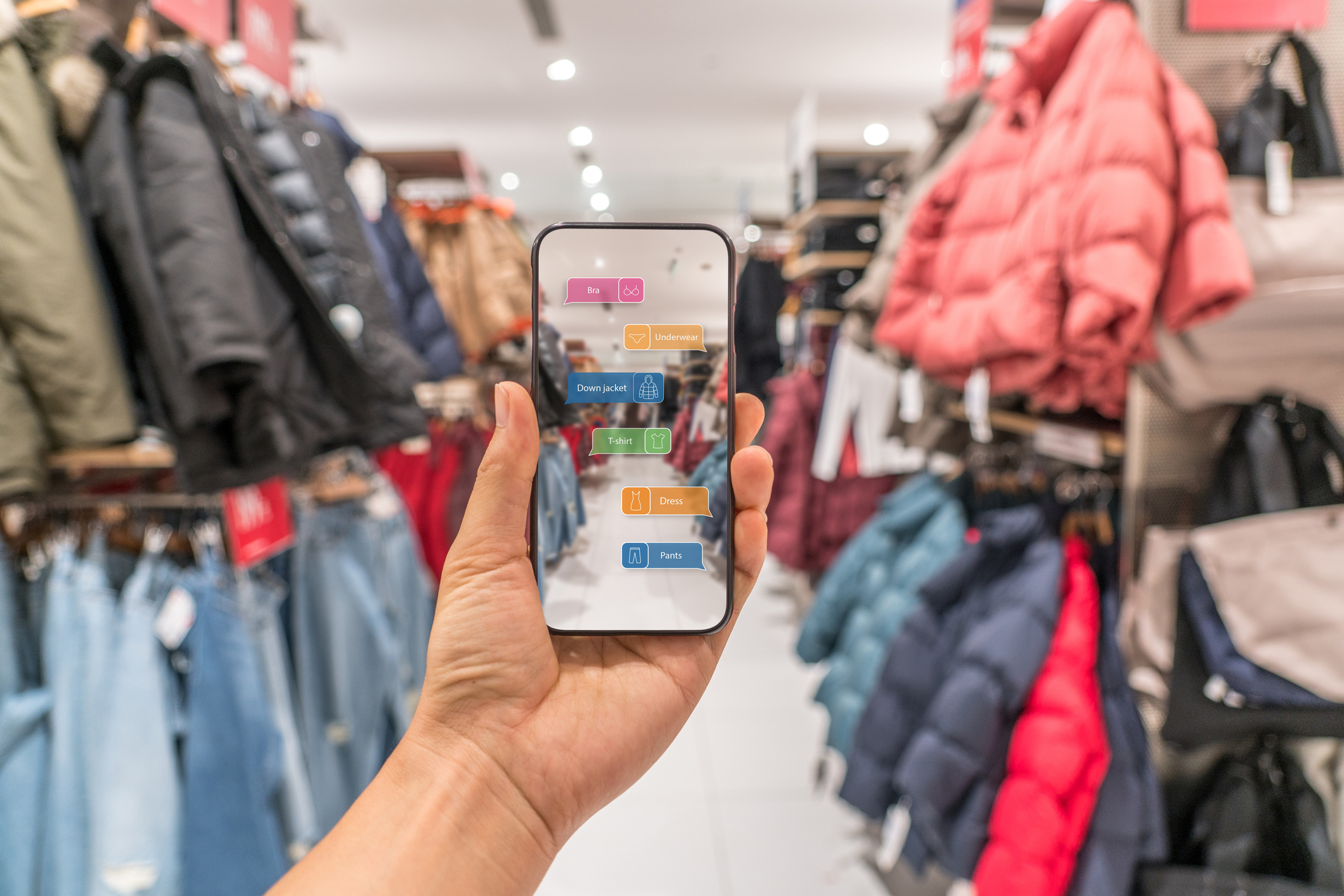 Summary
The industry will be hearing more from Nobbs and her specialist subject, as she prepares to launch The Dematerialised this side of Christmas. The aim of the new company is to "converge and nurture the emerging digital fashion ecosystem" by providing viable new revenue streams through a virtual goods marketplace, according to its website.
Ultimately, Nobbs and her business partners want to challenge traditional fashion business models of production, consumption and ownership – and they continue to talk up the digital alternative. Thanks in part to their work, it's now less of a mystery.
Digital fashion is becoming influential in the design process at head office. The switch from useful tech for supporting internal processes to becoming a consumer market in itself is no small step but, in 21st-century retail, things don't remain still for long.
By Ben Silltoe
Published 03/12/2020