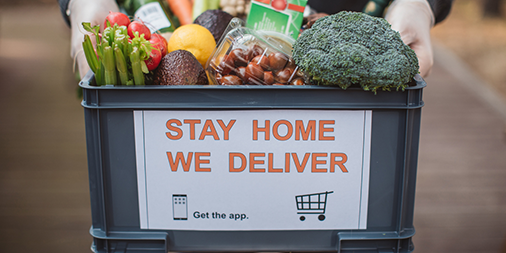 By Ben Sillitoe
Some retailers' websites have been – and in some cases still are – experiencing more than Christmas-like demand, during these challenging times.
The Covid-19 coronavirus crisis has resulted in the closure of all 'non-essential' retail stores in the UK, but online retail remains open – and the likes of Tesco, Sainsbury's, Ocado, and other providers of 'essential' produce, are crowded by digital traffic.
Retail has always had distinctive peaks in annual trading but the health emergency is a peak like nothing experienced before. Whereas bracing for Christmas pretty much starts straight after one festive season ends, the virus's impact on consumer demand was difficult to prepare for – it just suddenly arrived.
Scaling up of services through new recruitment, pooling delivery resources, and the launch of fresh initiatives in grocery has been impressive to see, but the capacity just isn't there to serve everyone who wants to make an order right now. The three largest supermarkets are offering over two million weekly home delivery or collection slots between them, up by over 600,000 on just a few weeks ago, but that has not stopped some of the most in-demand retailers from some wobbly online moments.
Peak demand
Morrisons had to shut down its mobile app to focus attention on providing more bandwidth for its desktop site, while Ocado apologised last week for not communicating enough to customers. The online grocer had to stop taking on new shoppers, and admitted demand is "several times our current capacity".
Regular communication between retailer and its consumers is key in this current environment, according to Zach Thomann, executive vice president & general manager at PFS, a fulfilment services provider.
"Consistent communication is vital – more so in periods of increased demand," he argues.
"A simple virtue any company can offer customers during these volatile times is to communicate what is and isn't possible at present. Consumers are particularly understanding in the current circumstances, and by proactively keeping them in the know, they can set expectations accordingly."
And that is now what Ocado is doing. Providing a little taster of what it is dealing with, Ocado said web traffic has been up to 100 times higher than usual, and practically all of its 800,000 active customers now want to place at least one order each week.
Ocado's current infrastructure only allows it to deliver to a maximum of 250,000 homes in a given week, so the shortfall is clear to see.
Indeed, Matthew Furneaux, global commercial director for address verification and geocoding tech provider Loqate, explains: "Across the Loqate platform, we are seeing that traffic is currently up around 10-15% daily versus a month ago, with some of our customers in the grocery sector are seeing ten times the traffic they would have four weeks ago."
And the rising demand for eCommerce services is not just coming from existing online customers. With people told to stay at home to prevent the spread of the virus, a new audience is heading online, putting more pressure on the industry to hold firm.
James Perrett, vice president for retail at payment processing provider Safecharge, a Nuvei Company, suggests retailers that have in the past neglected their online presence because they target retirees and pensioners should pivot and make eCommerce a priority.
"It's a good idea to shift to delivering a more functional online experience to elderly individuals who are rapidly being trained by family members in the art of ordering online," he advises.
It's not just the grocers under pressure. Websites for health and beauty companies, and DIY retailers have also been stretched in recent weeks, with Boots and Wickes among those implementing online queuing systems to help manage customers' expectations.
Alecxa Julia Cristobal, marketing content writer at electronic payment provider AsiaPay, comments: "The service industry can face challenges when dealing with a large number of website visitors or shoppers while upholding customer service speed and convenience.
"This situation is expected given the pandemic that we are experiencing today; that's why digital queueing is a necessity."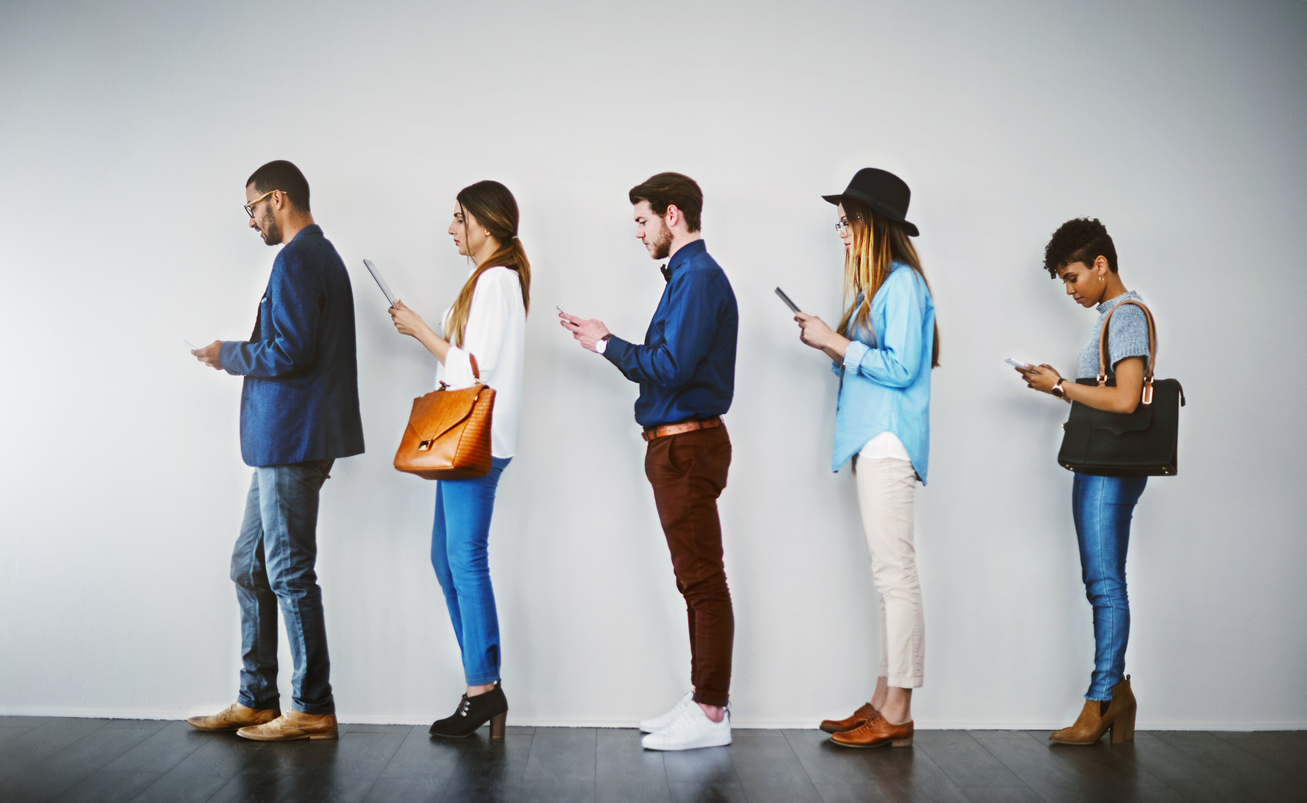 Tech response
Whether it's an online queuing system, the addition of a holding page, or – as in Ocado's case – simply telling unregistered visitors to its website to shop elsewhere, every retailer is dealing with the scenario in its own individual way.
Ciaran Bollard, CEO of Kooomo, an eCommerce platform provider, says shoppers just want retailers to be transparent about the current situation.
"While retailers are no strangers to spikes in increased demand, with coronavirus we're dealing with unprecedented circumstances," he notes.
"Retailers should remember not to panic in the wake of this demand – consumers everywhere are fully aware of what is going on and why services may be slowed."
Bollard advises flagging the fact items are low or out of stock when a user visits the product page, rather than putting up holding pages, and calls on retailers to keep dynamic content limited during these times.
"Opt for static content where possible while trying to manage heavy traffic," he comments.
Mike Harris, vice president and general manager for the international division at Bluecore, an eCommerce marketing technology company, says the use of "merchandise triggers" is essential in times of spikes in demand.
"Once brands have understood which consumers are discount shoppers or have certain product affinities, [they should] implement notifications about relevant inventory restocks or price changes to make the most out of their email marketing," he remarks.
Harris continued: "Being able to communicate on-the-fly and automating these types of personalised messages is crucial, especially as demand continues to increase. In order to set these up effectively, ensure your data sources are actively speaking to one another so you have the most up-to-date information organised in a way that's clear and actionable."
Functionality of a website and digital communication is one thing, but ultimately a customer shopping online wants to procure goods in the most efficient way possible.
As Sam Holden, chief commercial officer at Yodel, says her company and fellow carriers must step up to the plate in these unique times and "use their experience and knowledge to support retailers in exceptional circumstances".
"State-of-the-art information and insight hubs can provide end-to-end overviews of delivery operations, helping [retailers] take pre-emptive actions in response to delivery challenges while keeping clients and customers up to date in real time," she explains.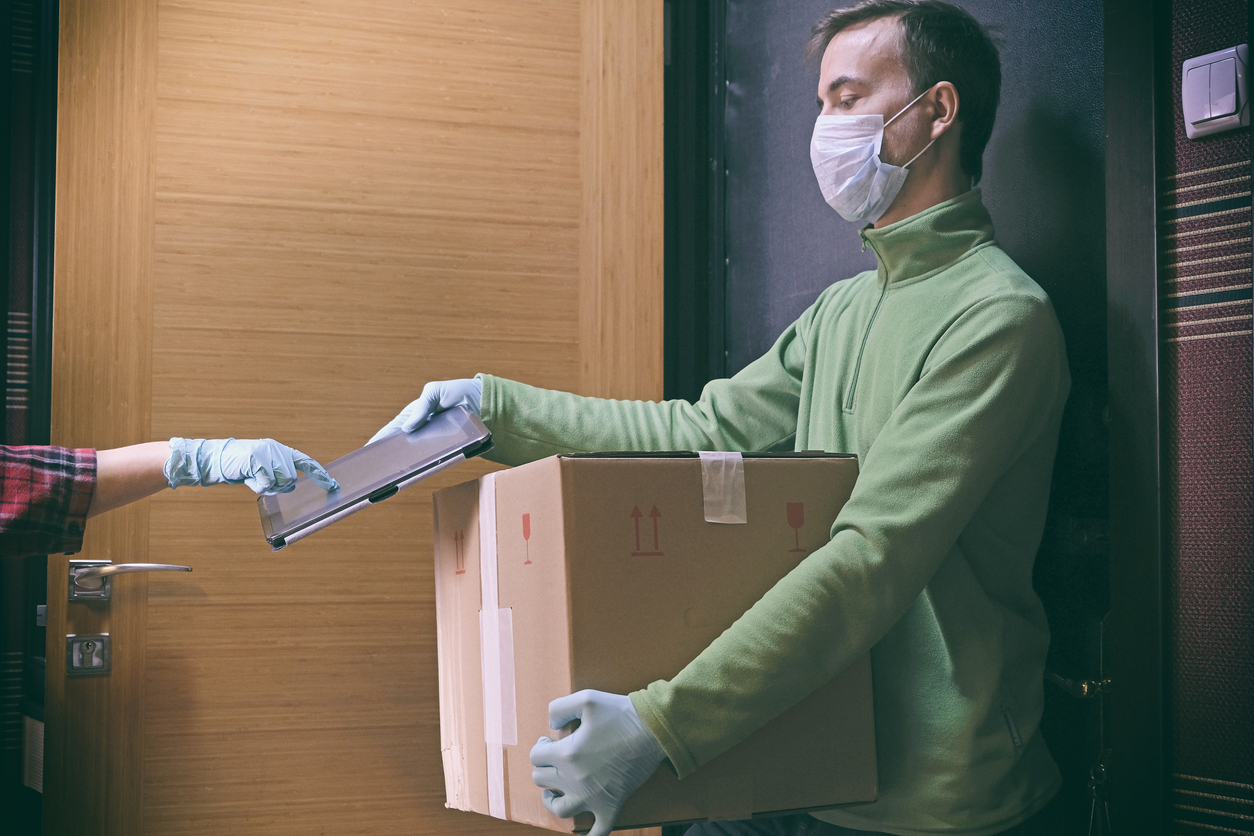 Summary
When retailers' websites crash, and consumers are placed in online queuing systems or struggle to get what they require from a site, it's usually a time for outside criticism and retailer introspection. But in this difficult period, that's not particularly helpful.
To be fair to retailers, successful performances from the bigger players in recent peak trading periods proves their websites are becoming more robust and scalable in line with fluctuating demand. The coronavirus has just taken this demand on their infrastructure to another level entirely.
In the main, retailers have risen to the challenge. Sian Hopwood, senior vice president for B2B operations at BluJay Solutions, a logistics and transportation software firm, says: "The logistics industry is under immense pressure during this unprecedented time, so the resilience shown by UK retailers' supply chains in the past few weeks has been heartening."
But that's not to say they couldn't have been better in this crisis; be it by creating more capacity sooner, by providing better consumer messaging, or by implementing different tools to manage the hike in traffic, there's always room for improvement.
The time for taking stock and putting new long-term proactive online business continuity processes in place is not for now. The immediate goal for retailers is to be reactive, and do all they can to keep serving the nation with aplomb in these extraordinary times.
By Ben Sillitoe