By Ben Kaye, eCommerce and OMS expert at Mintsoft
The pandemic changed everything, particularly in the ecommerce industry. Online retailers, fulfilment houses, and warehouses alike, have had to adapt their strategies to support supply chain operations, and to drive efficiencies in order to keep ahead of demand.
Consumers are looking for seamless experiences, as the online shopping boom continues. This means ease of finding the product they are looking for, easy payment options at checkout, and a choice of delivery options (speed, cost, sustainable) are pivotal when it comes to offering a great customer experience. There is no doubt that technology is available to make picking, packing, and shipping orders to the end customer a lot easier, but many online retailers have been slow to make digital investments and freshen up their fulfilment strategies.
Many smaller retailers have had to transition into ecommerce businesses in order to survive, but are skeptical about investing in technology. Hesitancy to invest in, and implement technology, such as an Order Management System (OMS) is often due to cost, risk, or a general lack of knowledge of the systems available. But implementing an order management system doesn't have to be costly, or complicated. In fact, in some cases it may save both time and money overall by allowing online retailers to get more (accurate) orders out the door, and the automation of back-office tasks will free up more time.
How exactly can technology help?
In addition to streamlining systems, and helping with productivity, investing in an OMS can allow online retailers to make more informed and calculated decisions – whether it be around inventory, returns processes or even selecting the best courier for the job.
OMS technology can help improve performance in these areas:
Gain a true overview of your inventory
Something as small as an inaccurate order, or late delivery, is enough to lose customer loyalty these days, which is why the picking and packing process plays a significant role in the customer journey, especially when considering that the point of delivery is often the only 'face-to-face' interaction customers will have with your brand.
Automating processes can bring benefit for ecommerce businesses as it will ensure accurate and timely deliveries. An OMS offers support when it comes to managing online shops across multiple channels from a single platform, so is a great solution for those relying on marketplaces to sell their products. The ability to stock sync in real-time ensures stock is updated across all marketplaces, removing the risk of overselling items. These types of cloud-based solutions may also be able to integrate with various other systems such as accountancy systems, shopping carts and couriers, so that processes are streamlined, errors are reduced, and a more consistent service is delivered.
Fulfil orders faster and more accurately
Working efficiently has never been more important, and implementing cloud-based technology such as an OMS can enable ecommerce businesses of all sizes to streamline the order fulfillment process. Through automation, cloud-based systems make it possible to manage the full dispatch process – from anywhere.
Some online retailers choose to outsource logistics to a third-party logistics (3PL) provider. Nowadays, many 3PLs and warehouses have invested automated technology which helps to take care of inventory management and shipping processes – and means you won't have to go through the process of implementing relevant technology yourself. Partnering with a tech-first 3PL has many benefits – including improved customer experiences and removing the strain of back-office tasks by taking control of the order fulfillment process, allowing you to focus on other areas of their business. Research shows that 73% of 3PL users (the shippers) and 90% of 3PL providers agree that 3PLs provide new and innovative ways to improve logistics effectiveness.
Improve delivery experience
Customer experience continues to be the main differentiator for the top ecommerce brands, and a big part of meeting their expectations also comes in the delivery of their orders.
This means choice of delivery options and transparency of order status is important. Data from Ofcom revealed that there was a 53% increase in number of complaints relating to postal services from 2019 – 2020 (and an increase of 71% in complaints when comparing 2018 and 2020). This proves that customer expectations are ever increasing, and according to the Royal Mail, the most important features to consumers when it comes to postal services are affordability, simplicity, certainty, reliability and universality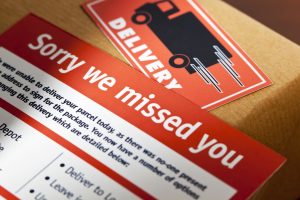 A recent report from Royal Mail showed that the option for tracking was more of a need for SMEs and those selling items on online marketplaces. Here, tracking was considered most useful in terms of offering confirmation of delivery. Some also used tracking to provide estimated delivery time slots for their customers. Most SMEs acknowledged that they were sending and receiving more parcels, largely due to an increase in online shopping / ordering. Most also recognised there was a range of providers available to send parcels, even if they did not personally use them.
Having a multi-courier strategy is pivotal to providing multiple shipping options to meet your customers' needs (time, price etc.) and this is made easy with an order management system, as you're able to integrate with multiple couriers from one centralised platform.
Take control of your financials
Many order management systems will also integrate with multiple accounting systems, meaning taking control of your finances is made easy. For example, the ability to connect your online store with your accounting system enables you to streamline operations by providing automated invoices and customised reports. Once the order is confirmed and paid for, the platform sends the data to the inventory management and accounting software to update inventory levels and process payment.
As well as taking control of your financials, connecting your online stores to your accounting systems improves efficiency by removing the risk of duplicated data entry by having easy access to information from a single platform.
Final thoughts
Those that don't look to invest in technology are at risk of falling behind competitors – and larger organisations. An OMS automates many of the tasks that are open to risk of human error, meaning that orders will be fulfilled more accurately – and at a faster rate. Most OMS systems also provide many API integrations, allowing users to connect to the numerous sales channels they use to power their business. Being able to manage inventory systems, marketplaces, shopping carts and couriers from one centralised platform not only speeds up the process of getting orders out but allows more secure and faster data transfer – putting both you, and your customer's, mind at ease.
Published 10/11/21