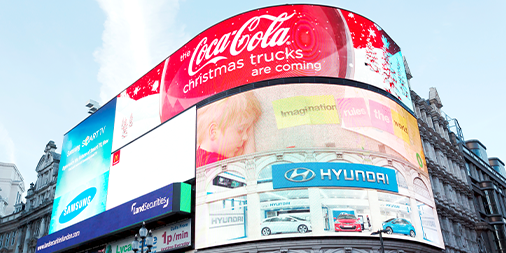 By Ben Sillitoe
I haven't heard The Pogues' 'Fairytale of New York' this year yet and Shaun Keavney hasn't played Bruce Springsteen's 'Ain't Good Enough for You' on his BBC 6 Music show – both of which are signals Christmas is coming, for me.
But the ads have started. Oh, the ads.
Bookies even took bets on when the John Lewis festive showpiece would land, and who would be singing the soundtrack to it, underlining the quite astonishing cultural impact the department store chain's marketing department has on the UK at this time of year.
Anyway, spoiler alert, if you haven't seen it: the ad aired on Friday 13 November, and it features an original song, 'Give a Little Love', written and sung by 26-year-old American-born British soul artist, Celeste.
The campaign will raise money for charity every time the song is downloaded and, this year, the ad is a joint effort alongside John Lewis's grocery stable mate, Waitrose. It's already got the country debating about whether it tugs on the heartstrings enough, but for me it is a trigger to start looking forward to the festive season after what has been an extraordinarily challenging year.
Tesco, Sainsbury's, Lidl, and Amazon have already launched noteworthy festive ads of their own, as has Aldi – marking the return of Kevin the Carrot and his Christmas adventures. Meanwhile, Hobbycraft has launched its first video-on-demand advertising campaign this year, as it looks to capitalise on growing public interest in arts and crafts.
The best ads of past years had good social media resonance, got families and work colleagues chatting, and told an engaging story. The question now is, what makes a good festive retail advert in 2020, in the midst of a global pandemic?
Ads that nail it
From the Yellow Pages mistletoe ad to the Coca Cola "holidays are coming" campaign, there are certain ads that stand out in my memory. Everyone will have their own favourites, though.
Georgina Whalley, chief marketing officer of buy now, pay later services provider Openpay, says Polish auction site and marketplace Allegro's 2016 offering tops her list. It tells the story of a grandfather learning English in anticipation of meeting his British granddaughter, for the first time.
"It has the perfect combination of emotion and humour, resonating with migrants all over the world – especially the million or so in the UK," she explains.
"It's timeless, but feels especially pertinent this year with millions wondering whether they'll be able to travel to meet loved ones. Every good ad causes a stir on social and earned media, but the way this was able to cut into two national conversations was amazing."
Fast forwarding to this year, and activewear brand Sweaty Betty has caught the attention of Adam Sturrock, product marketing consultant for Amplience, a content management platform provider.
"Their campaign #MyGiftIs takes a fresh approach to the act of giving, delivering messages or "gifts" of strength, confidence, love, warmth and inspiration," he notes.
"The campaign clearly drives their brand values around female empowerment all the while encapsulating what is truly important to customers this year in particular – not necessarily a physical gift but unity and connection."
Empathy and emotion
Through their advertising, web content, and digital and in-store communication in 2020, retailers have gone big on empathy. And rightly so. This year has not been one for ploughing one's own furrow, it's been about staying in touch with the macroclimate and looking out for one another.
And that has to continue into Christmas and the wider festive season. Pleasingly, we've seen that with John Lewis's effort, and others.
"I think this year, you have audiences in extra need of festive cheer – so while a nod to the current situation is inevitable, consider messages that pertain to joy and optimism," advises Ciaran Bollard, CEO of eCommerce platform provider Kooomo.
"If you can acknowledge the elephant in the room without putting it front and centre, your Christmas messaging is an opportunity to create emotional and sentimental connections with your current and potential customers."
Sarah Murphy, head of marketing & communications at Scurri, a delivery management software provider, is expecting "an extra lot of heart, happiness and kindness in this year's Christmas campaigns".
"Personally, I really appreciate campaigns which centre on acts of kindness," she says.
"Campaigns which partner with charities that provide any sort of comfort and support to the most vulnerable in our society and support local communities. I think another potent element of this year's campaigns will be wherever we see brands working together to reduce the competitive nature of Christmas in favour of the common good."
Alecxa Julia Cristobal, marketing content writer at AsiaPay, a digital payments provider, adds: "Retail ads and marketing campaigns coming up are expected to send the message of gift-giving to food poverty charities and appreciation to the medical worker on the frontline.
"Community support in the time of the pandemic is a timely initiative to make the year end 2020 holiday festivities more meaningful and one to remember."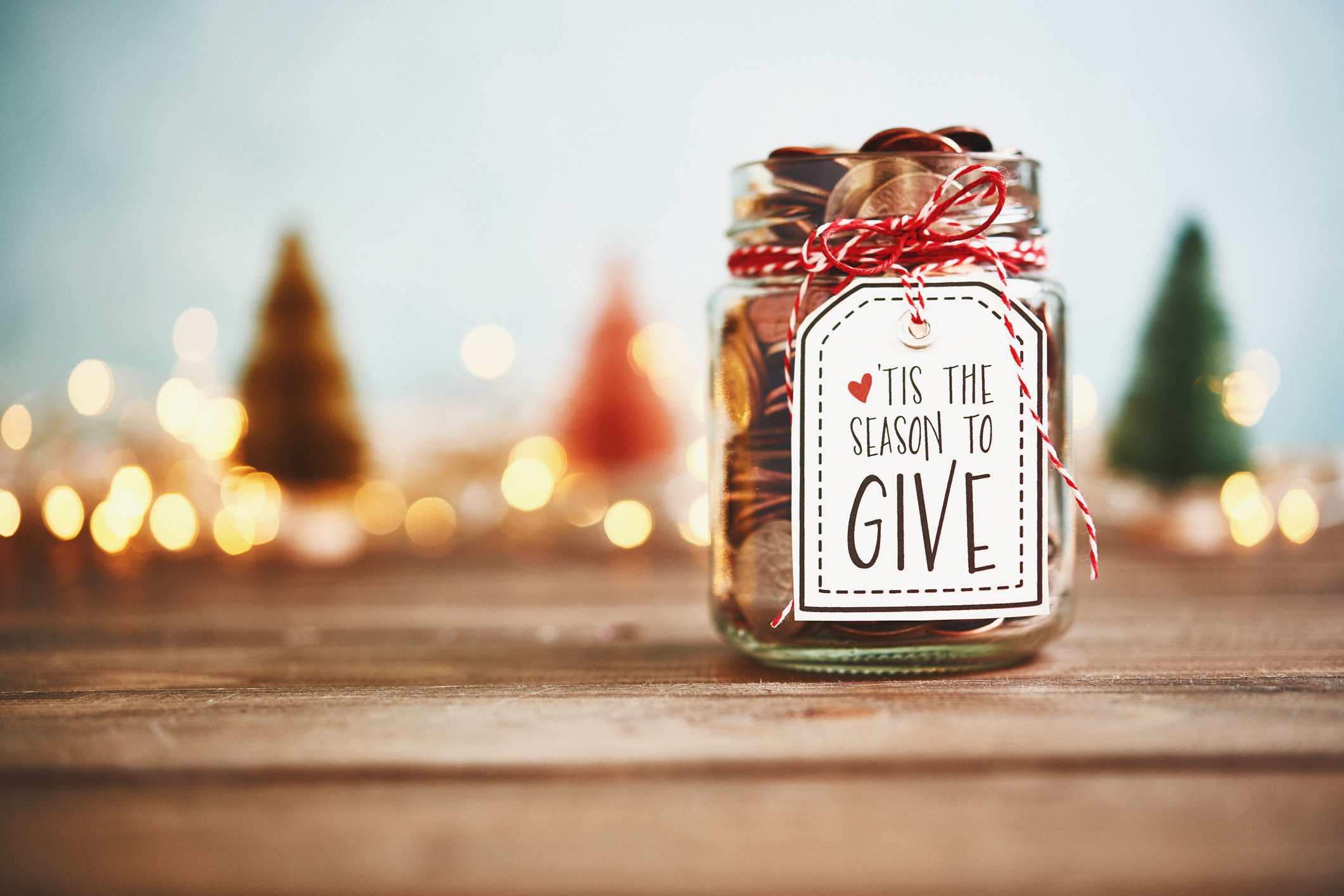 The gift of practical ad advice
The nuts and bolts of the ads, including how much they cost, how they are distributed, and their tone, will arguably be analysed more than ever this year.
Joe Farrell, vice president of international operations at PFS, an eCommerce solutions provider, says: "Ensure you are monitoring social platforms and don't forget to ramp up your social listening activities along with other customer service operations as you prepare for the festive season.
"Be on the lookout for both positive and negative reviews so you can create positive interactions, encouraging further loyalty when things go right – and saving customer relationships when they don't."
Lotte Weichenfeldt Schjøtt, marketing associate at Consignor, a multi-carrier shopping software provider, adds: "Include parcel delivery updates as part of your marketing campaigns and take the opportunity to promote your brand and products through a whole new channel."
Melissa Fitzsimmons, vice president of customer success at Chargebacks911, a chargeback management company, suggests affiliate marketing is "an extremely powerful tool for online retailers for their holiday ads". Although she calls for heightened fraud awareness among retailers using affiliates to push their products.
Rob Delijani, senior director of growth strategy at Wunderkind, a software company helping retailers identify their customers online, says the key thing for brands to bear in mind for consumer comms this festive season is "a sense of compassion".
"A lot of your customers are likely going through a hard time right, with mental health for many taking a hit as lockdowns have once again permeated day-to-day life," he comments.
"This means that pushing a hard sale will likely not work this year. The goal isn't for you to come off like you're only trying to separate the customer from some of their hard-earned money."
Delijani advises retailers and brands to keep their customer messaging personalised and to tell shoppers how thankful they are for their business.
Summary
Writing this blog has made me go back over some wonderfully moving ads from the last few years.
Once you've read this, I suggest heading down a similar YouTube rabbit hole to get into the festive spirit, and to understand the breadth of creativity and emotion retailers have shown in their festive marketing. I advise starting with the Allegro one – Georgina is certainly correct about its emotional pull and resonance this year, despite the fact it's four years old – and see how this year's ones compare.
With all the misery 2020 has brought us, I'm aiming to leap right into Christmas earlier than usual this year. And I'm expecting the retailers' festive ads, Shane MacGowan, Kirsty MacColl, and The Boss to help take me there.
By Ben Sillitoe
Published 19/11/2020